Modi, Biden launch 'new chapter' in India-US ties to face tough challenges
"We're launching a new chapter in the history of US-Indian ties and taking on some of the toughest challenges we face together," President Joe Biden said on Friday as he and Prime Minister Narendra Modi began their summit in a fast-changing world throwing up problems and new issues at dizzying speeds.
After their meeting, Modi tweeted: "Had an outstanding meeting with @POTUS @JoeBiden. His leadership on critical global issues is commendable. We discussed how India and USA will further scale-up cooperation in different spheres and work together to overcome key challenges like COVID-19 and climate change."
Speaking before the formal start of their meeting, Modi told Biden: "I find that under your leadership, the seeds have been sown for the Indo-US relations to expand, and for all democratic countries in the world, this is going to be a transformative period. I can see that very clearly."
The shared democratic values of the two countries was a thread weaving them together.
"Democratic values, traditions to which both countries are committed, I find that importance of these traditions will only increase further," Modi said.
Biden said: "Our partnership is more than just what we do. It's about who we are. It's rooted in our shared responsibility to uphold democratic values, our joint commitment to diversity."
Both leaders spoke of the Indian diaspora, another factor that is binding the two nations together.
India-US relations are "about family ties, including four million Indian-Americans who make the United States stronger every single day", Biden said.
Modi said: "You mentioned, there are more than four million Indian Americans who are participating in the journey of progress of America. When I look at the importance of this decade, and the role that is going to be played by this talent of the Indian Americans, I find that the people-to-people talent will play a greater role and Indian talent will be a full partner in this relationship. And I see that your contribution is going to be very important in this."
The two leaders mentioned Gandhi Jayanti that comes up next week. "As the world celebrates Mahatma Gandhi's birthday next week, we're all reminded that his message of nonviolence, respect, tolerance matters today maybe more than it ever has," Biden said.
"Mahatma Gandhi always used to talk about the principle of trusteeship, trusteeship of the planet," Modi said turning to environment, a subject dear to Biden.
"It means that the planet that we have, we have to bequeath it to the following generations, and this sentiment of trusteeship is going to assume more and more importance globally, but also between the relations between India and the United States, and it is these ideals that Mahatma Gandhi espoused," he said. "The responsibility of global citizens is only going to go up."
Biden referred to the Quad summit where they will be joined by Prime Ministers Yoshihide Suga of Japan and Scott Morrison of Australia, and said: "The Prime Minister and I are going to be talking today about what more we can do to fight Covid-19, take on the climate challenges that the world face, and ensure stability in the Indo-Pacific, including with our own Quad partners."
Modi profusely thanked Biden for his efforts to continue building relations with India and recalled that their meeting in 2014 while Biden was Vice President and discussed the ties between the two countries.
He said: "You had laid out a vision for India-US relationship in great detail. And really, that was a vision that was inspirational. And today, Mr. President, as President, you are making all efforts and taking initiatives to implement that vision."
"I see is that this is the third decade of the 21st century, this is the first year of the third decade. And I see that when I look at the entire decade, I find that under your leadership the seeds have been sown for the Indo-US relations to expand," Modi said.
Oil prices rise as Saudi Arabia announces output cuts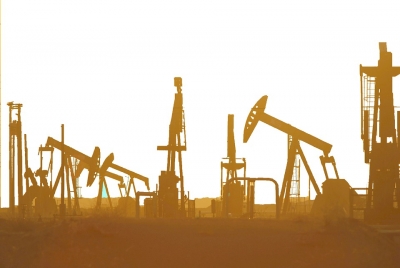 Oil-producing countries have agreed to continued cuts in production in a bid to shore up flagging prices, the media reported on Monday.
Saudi Arabia said it would make cuts of a million barrels per day (bpd) in July and OPEC+ said targets would drop by a further 1.4 million bpd from 2024, reports.
OPEC+ accounts for around 40 per cent of the world's crude oil and its decisions can have a major impact on oil prices.
In Asia trade on Monday, Brent crude oil rose by as much as 2.4 per cent before settling at around $77 a barrel.
The seven hour-long meeting on Sunday of the oil-rich nations, led by Russia, came against a backdrop of falling energy prices.
Total production cuts, which OPEC+ has undertaken since October 2022, reached 3.66 million bpd, according to Russian Deputy Prime Minister Alexander Novak, the reported.
OPEC+, a formulation which refers to the Organization of Petroleum Exporting Countries and its allies, had already agreed to cut production by two million bpd, about 2 per cent of global demand.
"The result of the discussions was the extension of the deal until the end of 2024," Novak said.
In April, it also agreed a surprise voluntary cut of 1.6 million bpd which took effect in May, a move that briefly saw an increase in prices but failed to bring about a lasting recovery.
On Sunday, Saudi Energy Minister Prince Abdulaziz bin Salman said the cut of one million bpd could be extended beyond July if needed, the BBC reported.
"This is a Saudi lollipop," he said, in what is seen as a bid to stabilise the market.
Bill to allow Sikhs to ride without bike helmets in California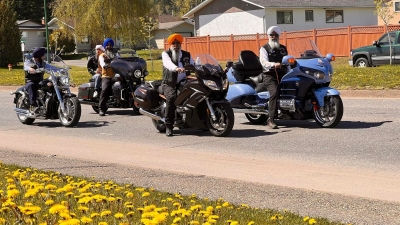 Senators in California voted in favour of a bill that exempts Sikhs from wearing a safety helmet when riding a motorcycle.
The Senate Bill 847, authored by Senator Brian Dahle cleared the state senate this week with a 21-8 vote margin, and will now move to the Assembly.
"Freedom of religion is a core foundation of this country. We, as Americans, have the right to freely express our religion and I believe that right should equally extend to everyone. Any law that limits the ability to express one's religion, goes against what this country is all about," Dahle said in a statement after presenting the bill on the senate floor.
"Exempting those who wear turbans or patkas from wearing helmets is a simple way to ensure that everyone's religious freedoms are protected," he added.
According to 2021 American Community Survey estimates, 211,000 Sikhs live in California, which is nearly half of all Sikhs living in the US.
The State Senate was told that as of now, no helmet exists in the market that will accommodate a turban or a patka, but according to members of the Sikh community, a turban is a good enough protection.
Currently, 18 states and Washington D.C. have a universal helmet law for all riders. 29 states require helmets for specified riders, generally riders under a certain age (usually 18 or 21).
Only Illinois, Iowa, and New Hampshire have no motorcycle helmet laws.
"Although other countries and our own military make accommodations for Sikhs' deep beliefs, out of the US states that require helmets, none has exemptions for Sikhs or any other group based on religious practice," a statement from Dahle's office read.
This question of helmets for Sikhs has also been debated and considered in other countries, like Canada and the UK.
In Canada, Sikhs are exempt from motorcycle helmet laws in several provinces including Alberta, British Columbia, Manitoba, and Ontario.
Among the supporters of the bill were the Legendary Sikh Riders, the Sikh Legends of America and the Sikh Saints Motorcycle Club.
According to the Center for Disease Control, more than 5,500 motorcyclists died in 2020, and more than 180,000 were treated in emergency departments for crash injuries.
Rahul Gandhi heckled by Khalistani supporters at San Francisco event, 'Next will be Modi on June 22', threatens SFJ chief Gurpatwant Singh Pannun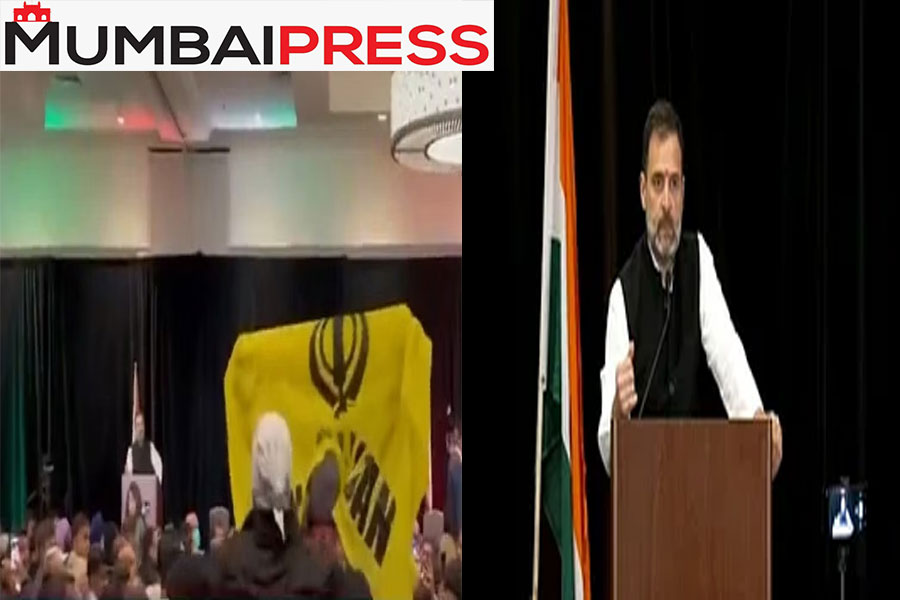 Congress leader Rahul Gandhi who is on a 10-day visit to the United States of America was heckled during an event in San Francisco on Tuesday (local time US). A group of Khalistani supporters suddenly started raising slogans against him interrupting his speech. Slogans against the Gandhi family were raised in connection with the 1984 Sikh massacre that took place in India.
Soon after the incident took place, Sikhs for Justice (SFJ) chief Gurpatwant Singh Pannun shared a video on social media showing the visuals of the event when the Khalistani supporters protested against the Congress leader.
Pannun threatened Gandhi and even PM Modi
In an audio clip attached to the video, Pannun threatened Gandhi saying that wherever he would travel and address the masses all over US, he will be facing such resistance from the Sikhs in the US. In another shocking warning, Pannun threatened PM Modi that even he'd face the same conditions during his state visit. "Next will be Modi on June 22," said Pannun in the audio clip.
Pannun threatened Gandhi and even PM Modi
In an audio clip attached to the video, Pannun referred to Gandhi as trader of 'Sikh genocide.' He further threatened Gandhi saying that wherever he would travel and address the masses all over US, he will be facing such resistance from the Sikhs in the US. In another shocking warning, Pannun threatened PM Modi that even he'd face the same conditions during his state visit. "Next will be Modi on June 22," said Pannun in the audio clip.
Gandhi reached San Francisco earlier on Tuesday
Congress leader Rahul Gandhi reached San Francisco on Tuesday for a three-city US tour during which he will interact with the Indian expatriates and meet American lawmakers.
He was received at the airport by Indian Overseas Congress chairperson Sam Pitroda and other members of the IOC. Rahul Gandhi had to wait for two hours at the airport for immigration clearance, party sources said.
PM Modi's state visit to the USA
Prime Minister Narendra Modi is also set to embark on an official state visit to the United States on June 22. The Ministry of External Affairs announced that PM Modi will be hosted by US President Joe Biden and First Lady Jill Biden at a state dinner at the White House. This visit highlights the diplomatic ties between India and the US.