India responds to Imran: Pak a 'supporter of terrorists, suppressor of minorities'
India has denounced Pakistan as a patron of terrorism and a suppressor of minorities in reply to Pakistan Prime Minister Imran Khan's tirade against the country.
"This is the country which is an arsonist disguising itself as a firefighter," Sneha Dubey, a First Secretary in India's UN Mission, said on Friday.
"Pakistan nurtures terrorists in their backyard in the hope that they will only harm their neighbours. Our region, in fact, the entire world has suffered because of their policies.
"Today, the minorities in Pakistan, the Sikhs, Hindus, Christians, live in constant fear and state-sponsored suppression of their rights. This is a regime where anti-Semitism is normalised by its leadership and even justified," she said.
Responding to Khan's claims about treatment of minorities in India, Dubey said: "Pluralism is a concept which is very difficult to understand for Pakistan which constitutionally prohibits its minorities from aspiring for high offices of the State. The least they could do is introspect before exposing themselves to ridicule on the world stage.
"Unlike Pakistan, India is a pluralistic democracy with a substantial population of minorities who have gone on to hold highest offices in the country including as President, Prime Minister, Chief Justices and Chiefs of Army staff. India is also a country with a free media and an independent judiciary that keeps a watch and protects our Constitution."
As for Khan's allegations of "war crimes" by India, Dubey recalled the genocide perpetrated in Bangladesh in 1971 during and before the War of Independence in which more than 300,000 people were killed by Pakistan and hundreds of thousand women raped.
Pakistan "still holds the despicable record in our region of having executed a religious and cultural genocide against the people of what is now Bangladesh. As we mark the 50th anniversary this year of that horrid event in history, there is not even an acknowledgement, much less accountability", she said.
Khan in his speech said that after the 9/11 terrorist attacks, "terrorism has been associated with Islam by some quarters" and "increased the tendency of right-wing, xenophobic and violent nationalists, extremists and terrorist groups to target Muslims".
He then went on to link this to the BJP and the RSS.
Dubey said: "We marked the solemn occasion of the 20th anniversary of the 9/11 terror attacks a few days back. The world has not forgotten that the mastermind behind that dastardly event, Osama Bin Laden, got shelter in Pakistan. Even today, Pakistan leadership glorify him as a 'martyr'.
"Regrettably, even today we heard the leader of Pakistan trying to justify acts of terror. Such defence of terrorism is unacceptable in the modern world."
Pakistan has made an annual ritual of using up most it time at the high-level General Assembly session to attack India, which it also does at all meetings, regardless of the topic.
Dubey said: "This is not the first time the leader of Pakistan has misused platforms provided by the UN to propagate false and malicious propaganda against my country, and seeking in vain to divert the world's attention from the sad state of his country where terrorists enjoy free pass while the lives of ordinary people, especially those belonging to the minority communities, are turned upside down.
"This is a country which has been globally recognized as one openly supporting, training, financing and arming terrorists as a matter of State policy. It holds the ignoble record of hosting the largest number of terrorists proscribed by the UN Security Council."
Khan said that Pakistan "desires peace with India" but it is "contingent upon resolution of the Jammu and Kashmir dispute, in accordance with the relevant UN Security Council resolutions, and the wishes of the Kashmiri people".
Pakistan, however, is in violation of Security Council Resolution 47 adopted in 1948 that requires it to withdraw all its personnel from Kashmir.
Dubey declared: "Let me reiterate here that the entire Union Territories of Jammu and Kashmir and Ladakh were, are and will always be an integral and inalienable part of India. This includes the areas that are under the illegal occupation of Pakistan. We call upon Pakistan to immediately vacate all areas under its illegal occupation."
On the conditions for peace, she said: "We desire normal relations with all our neighbours, including Pakistan. However, it is for Pakistan to work sincerely towards creating a conducive atmosphere, including by taking credible, verifiable and irreversible actions to not allow any territory under its control to be used for cross border terrorism against India in any manner."
Khan blamed the US for the developments in Afghanistan, recalling the support Washington under President Ronald Reagan gave mujahidin fighting the Soviet Union in the 1980s.
"We were left with sectarian militant groups which were never existed before," he said.
After 9/11, the US needed Pakistan's help to invade Afghanistan, he said.
As a result, the same Mujahidin also turned against Pakistan and the Taliban attacked his country, he claimed.
After Dubey gave the right of reply speech, a Counsellor in Pakistan's UN Mission, Saima Saleem, replied to the right of reply.
Saleem repeated many elements of Khan's speech, in addition to quoting Amnesty International, Human Rights Watch and UN human rights bodies, ignoring their scorching criticism of her country.
'VT-4' tank example of Pak-China strategic ties: Pak Army chief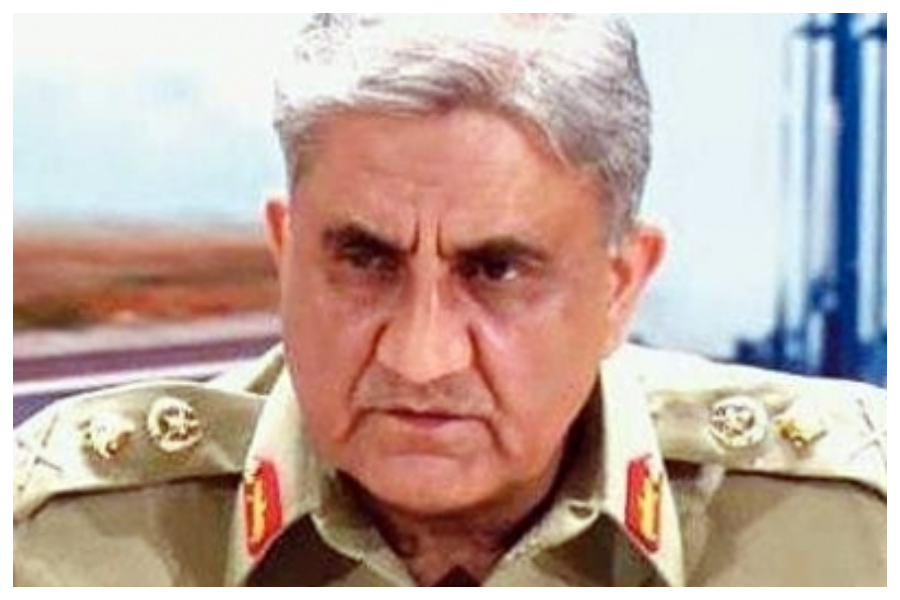 Pakistan Chief of Army Staff (COAS) General Qamar Javed Bajwa visited Gujranwala to witness the commissioning of a state of the art Chinese origin 'VT-4' Tank into Strike Formation, Express Tribune reported.
"VT-4 Tank is another symbol of Pakistan-China strategic cooperation and defence collaboration, and its induction will boost strike capabilities of our formations," Gen Qamar was cited by the Inter-Services Public Relations (ISPR) as saying.
He also witnessed the demonstration of the VT-4 Tank which is a "robust warfighting machine".
Based on its advanced armour protection, high manoeuvrability and exceptional firepower, VT-4 can be compared with any modern main battle tank of the world, the ISPR added.
Equipped with an auto transmission system and deep water fording operation capability, it is considered "as a potent weapon of strike formations".
The COAS also visited the Dynamic Integrated Training Simulator of VT-4.
Imran Khan wants ISI chief Faiz Hameed to continue amid differences with Pak Army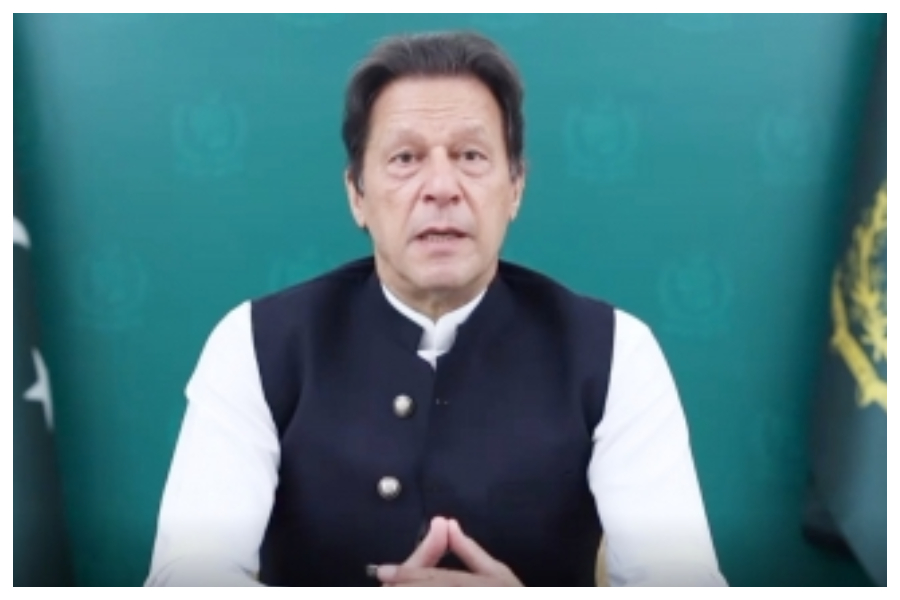 Pakistan Prime Minister Imran Khan informed the federal cabinet that he had told Pakistan Chief of the Army Staff (COAS) Gen. Qamar Javed Bajwa that he wanted Lt. Gen. Faiz Hameed to continue as Inter-Services Intelligence (ISI) director general for some time due to the critical situation in neighbouring Afghanistan, Dawn reported.
Reports about lack of consensus between the civil and military leadership over the matter had been making rounds on social media for the last few days, but after it appeared on regular media on Tuesday, Information Minister Fawad Chaudhry was compelled to clarify the government's point of view.
Pakistan Tehreek-i-Insaf (PTI) chief whip in the National Assembly Amir Dogar said Prime Minister Khan and Gen Bajwa held a detailed meeting late Monday night on the matter.
The meeting was also confirmed by Information Minister Fawad Chaudhry during his presser after the cabinet meeting, stating that the issue of appointment of new ISI DG Lt. Gen. Nadeem Ahmed Anjum had been resolved and that the PM enjoyed the authority to appoint the chief of the country's premier spy agency in accordance with law and Constitution.
Also sharing details of the meeting, Pak PM's aide on political affairs Amir Dogar said the premier wanted Lt. Gen. Hameed to stay as DG ISI in view of the situation in Afghanistan, adding that Prime Minister Khan and Gen. Bajwa enjoyed relation of respect and dignity, the report said.
Khan was of the opinion that the government wanted to take all institutions on board, Dogar said. "The body language of the prime minister was quite positive and he seemed confident," he added.
The PTI's chief whip said the prime minister had told the cabinet that he was an elected prime minister and chief executive of the country.
"The prime minister has the authority to appoint the DG ISI and he held a detailed meeting with Chief of the Army Staff Gen. Qamar Javed Bajwa in this regard," Chaudhry told the press conference.
"The federal government will follow a legal and constitutional procedure on the appointment of the Inter-Services Intelligence director general," he said.
The minister categorically stated there would be no step taken from the PM Office or the military setup that damaged the repute of one another, the report said.
Referring to rumours circulating about the matter, the minister said: "I see on social media, there are many who have wishes; I want to tell them that the Prime Minister's Office will never undermine the respect of the Pakistan Army and army chief. And the COAS and the army will never take any step that will undermine the respect of Pakistan's prime minister or civil setup."
He stressed that both the prime minister and the military leadership were in close coordination, and the DG ISI would be appointed after fulfilling all legal requirements. "Both (PM Khan and Gen Bajwa) are in agreement over this and the prime minister has the authority over it," he added
India controls world cricket now, says Imran Khan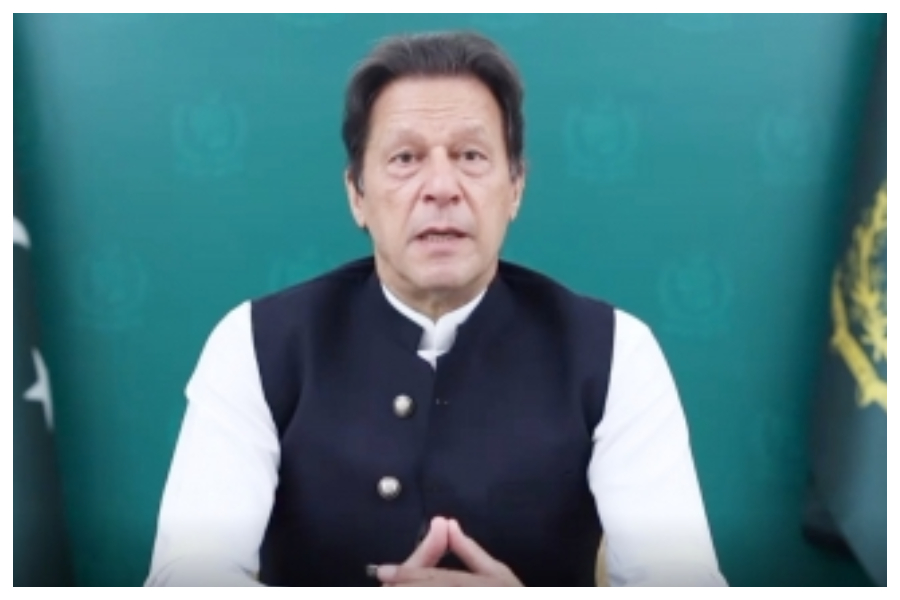 Pakistan Prime Minister Imran Khan has said that money has become a "big player" in cricket and that countries like New Zealand and England wouldn't have dared to cancel their tours of India because "India controls" the sport.
The former Pakistan skipper added that "England let itself down" by deciding to cancel the men's and women's teams' short tour of Pakistan recently, days after the New Zealand cricket team decided to abandon their while-ball series and fly out of Pakistan citing "security fears".
In an interview to Middle East Eye, Imran said, "Money is a big player now. For the players, as well as for the cricket boards. The money lies in India, so basically, India controls world cricket now. I mean, they do, whatever they say goes. No one would dare do that to India because they know that the sums involved, India can sort of produce much more money."
In the wake of the New Zealand and England cricket teams cancelling their tours of Pakistan, some Pakistan ministers and former cricketers have started dragging India's name in their statements. They are also allegedly blaming the Indian cricket board (BCCI) for the cancellation of their tours.
In fact, a senior BCCI official had told IANS recently that Pakistan has an old habit of 'using' India's name in all their 'big or small news' that too without any proof. "We wish Ramiz Raja (PCB chief) good luck…Pakistan cricket reaches new heights under him. We want to clear one thing that the BCCI has no role in the cancellation of England and New Zealand tours to Pakistan," a BCCI official had told IANS.
Imran said in his interview that England think they do Pakistan a great favour by touring the country.
"England let itself down (by cancelling the series). I think that there is still this feeling in England that they do a great favour to play with countries like Pakistan. One of the reasons is that, obviously, the money," the Pakistan PM said.
In fact PCB chief Raja too has spoken on similar lines, saying that, "The ICC is a politicised body divided between the Asian and Western blocs and 90 per cent of its revenues are generated from India. It is frightening. In a way, India's business houses are running Pakistan cricket and if tomorrow the Indian PM decides he will not allow any funding to Pakistan, this cricket board can collapse."