Migration Mess: No jobs in hand amid food crisis, Madhya Pradesh's Khandwa witnesses tribal exodus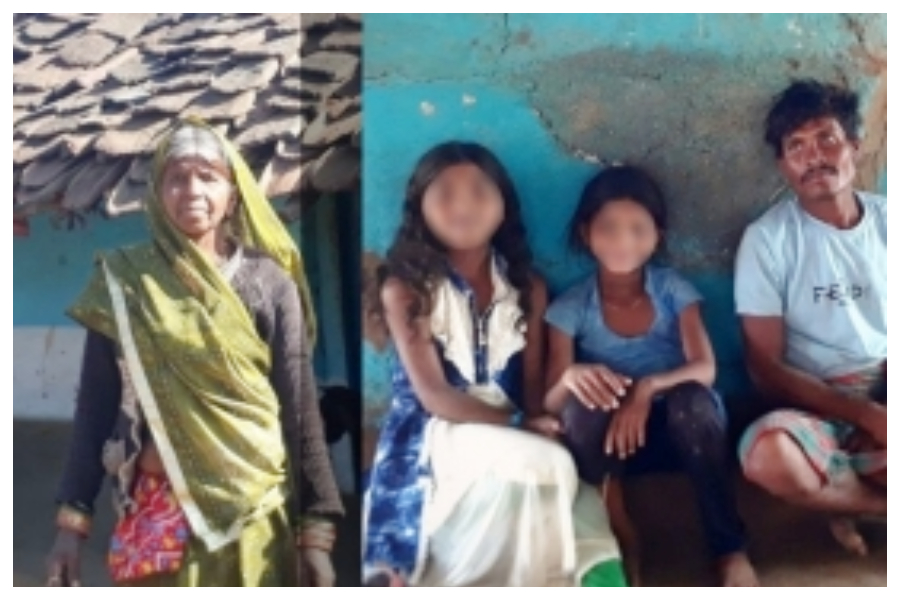 Adivasis from the region move to other states for employment, only to find themselves worked to the bone, living in grim conditions and often cheated of their wages or held hostage by employers.
"I have a wife and five daughters, but there's no work in the village. Even if you find some, the panchayat takes months to pay us," said 35-year-old Poonamchand Sitaram Gautam, a resident of Khandwa district in Madhya Pradesh, who recently returned from Koratala in Telangana, where he was employed as a construction worker.
"Under the Public Distribution System, we receive just 5 kg of foodgrains for each member of the family every month. But these rations barely last a fortnight," he added, alluding to the food crisis in his tribal-dominated village of Dabhia in the state's Khalwa region.
Based on a field study conducted in 12 states by Ekta Parishad, Madhya Pradesh is purported to have the highest inter-state migration rate — standing at 32.39 per cent, Khandwa being one of the districts leading. According to estimates by a local body, between 5,000 and 10,000 tribals migrate out of Khalwa every year to work as labourers in other states.
Khalwa is spread over 70 to 100 km from the district headquarters. While many villages of this block are part of the Khandwa-Betul State Highway, most of Khalwa falls under the jurisdiction of the forest department, with 90 per cent of the population living in remote areas. In fact, when 101Reporters visited Dabhia, we found that at least two members from each house had migrated to other states for work.
Last year, Gautam's 16-year-old daughter Garima found work as a labourer to build drains under the Mahatma Gandhi National Rural Employment Guarantee Act (MGNREGA). After working eight hours a day for five weeks, Garima was paid only two weeks' worth of wages. When her mother Rajni Bai questioned the panchayat, she was told that the money had been transferred to her account, but they have yet to receive it.
Jamna Kallu Chauhan, too, shared her woes. "In the last two weeks, I carried out digging work for the panchayat eight hours a day. But I was paid only for one week. I approached the panchayat office in Semliya repeatedly, but no one cooperated with me," the 60-year-old said.
The sarpanch of Semliya panchayat Pyari Bai Ramesh Takher, however, denied any outstanding payments.
"No labourer's wages are outstanding with the panchayat," she claimed. "The money has been transferred into their accounts. The villagers often withdraw money and blame us later."
No logic to the numbers
Kishore Kumar Uike, the CEO of Janpad panchayat, insisted that the district is continually opening up job opportunities for the area's local residents.
"Janpad panchayat has created employment for 17,000 labourers in the development block," he said. "I don't understand why people are migrating for work. Even today, if anyone approaches us for work through the panchayat or district, we will provide them with work."
According to the MGNREGA website, which currently seems inaccessible, 3,821 days of wages were generated in Khalwa from May 2020 to May 2021, benefiting 644 workers. The work given to labourers included pond construction, canal deepening and dam checks. The website has had no updates since then.
A hunger-induced distress migration
According to Prakash Michael, treasurer of the Spandan Samajseva Samiti, an organisation working to provide nutrition and employment to these tribals, the primary cause for migration is the food crisis in the region, which has increased in the last couple of decades.
"Adivasis have ditched growing traditional crops and turned to cash crops such as soybean. Bajra and other millets such as koda and kutki, once the backbone of their nutrition, are no longer visible in the fields. They use most of the money they earn by selling produce to repay loans. They are left with very little foodgrains, so this is basically hunger-induced distress migration," Michael told 101Reporters.
This explanation holds true for 60-year-old Jamna, who now lives alone in her hut. Her husband, Kallu Chauhan, had "taken up a contractual job of harvesting moong in Nahali, Harda district, despite being terribly ill. The family's financial crisis had pushed him to move, and within three days, we lost him to the illness."
One lakh labourers migrate from Nimar
While the administration has no official figures to share, Spandan Samajseva Samiti, which collects data for land surveys, estimates that around 1 lakh people from Khandwa, Khargone, Barwani and Burhanpur of Nimar district migrate to Maharashtra, Telangana, Karnataka, Goa and Andhra Pradesh each year.
However, this large workforce is unorganised and unprotected. These labourers are neither insured by their employers, nor are they provided safety equipment for use while working. This often leads to their death, and since there are no official records of migrant labourers, employers shirk their responsibilities by deeming them mere accidents.
Under the Inter-State Migrant Workmen Act, the employer must provide migrant workers with food, lodging, healthcare and social activities. Labour officials must be kept in the loop to ensure that workers' rights are not violated. Also, the figures of migrant workers must be displayed on the Migrant Labourer Portal, though no data appears to track this information.
District Labour Officer S.S. Alawa explained that the act "can be invoked only if the contractors or residents officially inform the department about their migration, which the tribals here fail to do. Hence, they cannot exercise any rights under this law".
Wily contractors, callous employers
Furthermore, contractors here deploy locals to connect them with labourers. These people take advantage of their knowledge of the Korku dialect and lure the tribals by promising large sums of money as wages. They are often paid an advance so they believe it's a good deal and manage to convince their friends and neighbours, too.
On the appointed day, the contractor's vehicle arrives at the village to transport the migrants. The journey usually takes place at night, so the workers don't recognise where they are being taken. They often don't find out for days and weeks which village, district or state they are working in. The contractor shares his mobile number to placate the families, but the phone is often turned off once they set out with the migrant labourers.
Daji Lofa, a 30-year-old who returned from harvesting sugarcane in Maharashtra, recalls a contractor who had come to the village before Diwali last year and promised everyone cane-cutting work for three months. He had also promised them huge amounts of money, which would enable them to stay home without working for the rest of the year. He had paid an advance of Rs 7,000 to one of the workers. A week after Diwali, the contractor arrived at 11 pm with two mini Eichers and took 40 people with him. But they were refused pay after putting in hours of hard labour.
Such are the kinds of experiences that the tribals of Khandwa attempt to flee.
Babu Mangal, one of the workers from Khalwa held hostage in Pandharpur, Maharashtra, last year, said they were treated worse than animals. He, along with his wife, had to continue harvesting sugarcane despite being terribly ill.
"We didn't get any treatment when we were ill. We had to arrange for our own food and sleep in the open fields or inside warehouses," the 50-year-old told 101Reporters.
Similarly, when Sunita Kajle from Langoti village went to Maharashtra to work, she found out she was pregnant. But she was still forced to continue working long hours without relief or proper nutrition until the sixth month of her pregnancy. As a result, she gave birth to a malnourished daughter after returning.
In some cases, the tribals bear the consequences of this survival act — the migration — longer than they could have anticipated, at times for life.
Take Munni Bai, for instance. She injured herself while working at a brick kiln and continues to live with it. She had dropped bricks on her feet, which initially caused swelling and later became worse. Munni can no longer work due to her injured leg and has received no compensation from neither the contractor nor the government.
Socio-economic factors
Khandwa district has a population of 13,10,061, of which 80.20 per cent live in villages. The literacy rate of Khalwa is only 43.10 per cent (51 per cent among males and 34 per cent among females). Despite this, the proportion of labour in Khalwa is 17.38 per cent, of which 9.66 per cent is male and 7.72 per cent female. Agriculture is the primary source of income, but the people here barely own any land, 2 acres per family on an average.
The percentage of total agricultural farmers in the tehsil is 14.08 per cent in Khalwa, of which 9.88 per cent are male and 4.20 per cent are female. There's no focus on employment-oriented education, and the entire sector is dependent on resources from agriculture and forests.
In 2009-2010, the state government had created natural resource-related jobs in Awliya under the Small Forest Produce Association, for the manufacture of incense sticks, perfumes, bamboo furniture and household items. Initially, over a 100 people were employed under this scheme, but they could not grow beyond making incense sticks, which wasn't financially viable and hence, discontinued.
Delhi HC stays FIR registration against Max Group owner's son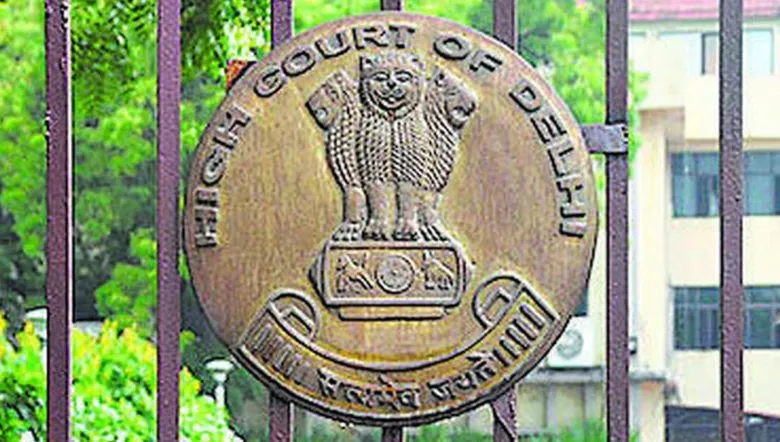 The Delhi High Court on Wednesday stayed a sessions court order that had directed the police to register an FIR against Veer Singh, the son of Max Group founder-chairman Analjit Singh, for inducing a woman to cohabit with him and to establish sexual relations with him after performing a sham marriage ceremony.
Justice Anup Jairam Bhambhani stayed the order after Singh moved to the High Court.
The court has also issued notices on the plea and the case has been scheduled to come up for next hearing on May 29.
On March 27, Additional Sessions Judge of Saket Courts, Arul Verma, had directed the police to register an FIR under Sections 376, 493, 496, 417, 341, 342 and 354C of the IPC for inducing the woman to cohabit and have sexual relations with him (Veer Singh) without her consent.
The woman has alleged that Singh has "committed rape upon her" as she entered into a sexual relationship with him on the belief that she is "lawfully married" to him and that he is her husband.
The present case pivots around the allegation that Singh induced the revisionist to reel under a misconception of fact that she is lawfully married to him and it is on the basis of this "misconception" of fact that Singh established sexual relations with her.
At the outset, the court noted that the judgments relied upon by Singh's counsel pertain to instances where there was sexual intercourse on the pretext of false promise of marriage. The court said that it is a case where prima facie there are allegations of commission of sexual intercourse without the consent of the woman.
It has been alleged that Singh and his family members had organised a wedding ceremony on December 4, 2018, in Taiwan and post-wedding rituals like 'griha pravesh' (when a newly-wed bride enters her new home with her husband) and 'dhol' ceremony.
It is to be noted that a child was begotten from this relationship and it is the revisionist's case that in May 2020, Singh first got her and the child moved to a rented accommodation and later expressed that he did not want to cohabit with her any more.
The woman represented by advocates Shivani Luthra Lohiya and Nitin Saluja has claimed that Singh has also asked for the child's custody and is disowning the factum of marriage.
It is alleged that after a sham ceremony was orchestrated by Singh and his family members, the woman has been deceived, followed and observed without her consent. It is alleged that Singh placed CCTV cameras and baby monitors in the bedrooms and the lobby, and recorded her movements without her consent and knowledge.
The court said that by perusing the records, it is revealed that a ceremony was conducted between the parties (the revisionist and respondent Singh) in Taiwan followed by post-wedding functions.
"A perusal of the photographs and videos produced on record reveals prima facie certain essential ceremonies of a de rigueur (proper) marriage were performed viz applying vermilion on the forehead, garlanding each other, applying mehndi and griha pravesh," the court said.
Verma said that such a ceremony is "bound to induce" the revisionist to believe that a lawful marriage was entered into, and on this basis she agreed to cohabit and have sexual intercourse with Singh.
Singh's sister had also congratulated the parties via Facebook on their marriage while his father had sent her a voice note welcoming her into the family.
However, Singh's counsel adverted to certain emails exchanged between the parties to contend that Singh had no intention to marry the revisionist and that both of them had agreed to be in this relationship without a marriage.
To this, the court said that these contentions cannot be countenanced in as much as the abstruse personal messages exchanged between the parties do not unequivocally establish the claim of the respondent and that the messages were exchanged prior in time from the date of the marriage.
In the present case, allegations have been levelled by the revisionist that Singh has committed the offence of voyeurism against her and she placed reliance on her letter dated February 20, 2021, to the SHO of Defence Colony police station.
"Veer and staff members had also video recorded me while I was changing my clothes or when I was breastfeeding my son," the woman alleged.
"This allegation, which prima facie crosses all bounds of decency and makes a woman feel unsafe in her own abode, definitely needs to be probed by the police," the court noted.
"CCTV footage to establish incidents of stalking or voyeurism have to be obtained. Even the victim's statement under Section 164 CrPC has to be recorded and medical examination conducted in order to unearth the truth of the matter," the court said.
"The allegations as brought forth at this juncture paint a portrait of a hapless woman left in a lurch. Such an affront to the dignity of a woman cannot be brushed under the carpet for it will compound her ignominy," the court said.
Mumbai: As IPL begins on March 31, bookies look to make a killing; online websites, apps under police surveillance
Some of the major bookies identified by police include Manoj Metro, Vishal Chembur, Shrayansh, Yogi Thana, Shehnaz Ghatkopar, Mehul CP Tank, Dhaval Lalbaugh, Sonu Jalan, Pravin Bhera, Laxmichand Thana, Mahadev, Ketan A to Z, Justin Goregaon and Nikunj, and they all have 30 agents accepting bets online to evade surveillance.
Some of the popular online betting sites and mobile apps monitored by the police and intelligence agencies are Bet Bhai Book, Bet Exchange, Matrix, Diamond and Bet999. All of them offer 24×7 services on WhatsApp.
Most betting websites and apps are illegal in Europe and the US. They entered India by circumventing rules in violation of local banking laws.
"No specific law bans online betting and offshore companies take advantage of this loophole. The IT Act 2000 regulates cyber activities in India but does not mention the word 'gambling' or 'betting'. Therefore the Act was left for interpretation by the courts," advocate Bharat Mirchandani said.
According to a report by the International Centre for Sports Security, the betting market in India is worth more than $130 billion.
"Match fixing is a threat to sport and the advent of online gambling has increased the risk of match-fixing by cartels with links to Dubai and Pakistan. The scale of the gambling industry is attractive to organised crime with the range on types of bets possible online," a cricket administrator said.
Lawyer Rajesh Vanzara said the laws governing betting sites are still ambiguous, and online gambling or betting is still permissible.
"The legislation is yet to draft laws against online betting as there is no explicit legislation with respect to that. Although online betting on IPL is a game of chance, there is no explicit prohibition stated," Vanzara said.
The Federal Exchange Administration Act makes it illegal to swap the Indian rupee for a different currency outside a currency exchange or bank. So local bookies arrange dummy accounts to allow Indian currency as a wagering payment option or popular cricket betting sites holding licences abroad to avoid legal action. It ensures that punters do not violate the Foreign Exchange Management Act by insisting on payments in Indian currencies.
Palghar: Illegal sand mining in Vaitarna river threatens rail bridge safety; 2 booked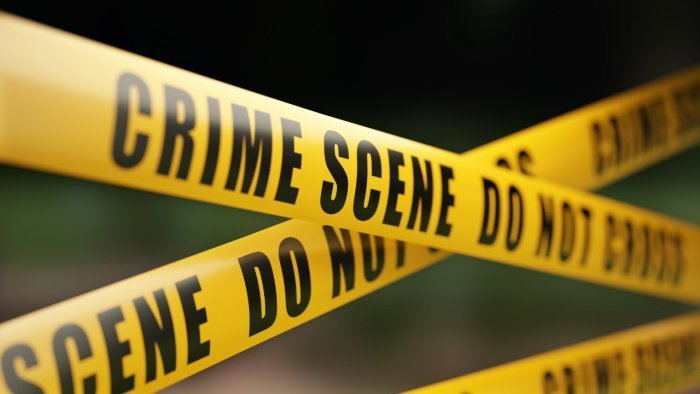 The illegal dredging of sand from the Vaitarna river is endangering the safety of the rail bridge connecting the Vaitarna and Safale stations in Maharashtra's Palghar district, police said on Wednesday.
For illegal sand mining, a criminal offence was recently registered against two people at Mandvi police station under Section 151 of the Railways Act (Damage to or destruction of certain railway properties), various sections of the Indian Penal Code, and the Environment Protection Act.
Illegal dredging of sand has made the railway bridge over the Vaitarna river unsafe
"During the inspection of the bridge on Monday, police found a suction pump was pulling out sand from the Vaitarna river. The pump was found mounted on a boat in the vicinity. The sand was being collected and heaped at the site," he said. Police destroyed the suction pump and the boat.
"The act of illegal dredging of sand has made the railway bridge over the Vaitarna river unsafe and also disturbed the environment," the FIR stated.