Maharashtra cabinet expansion likely on Tuesday, hints CM Shinde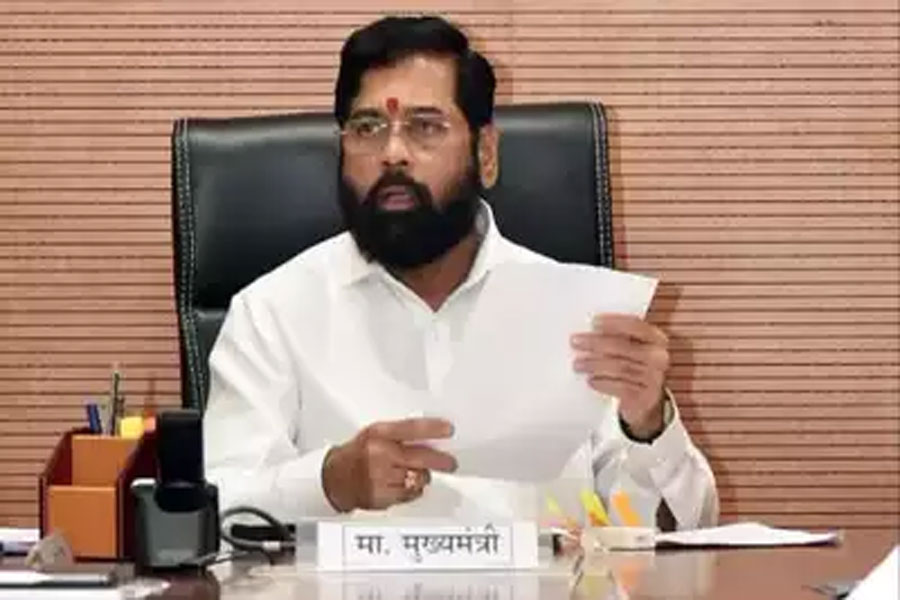 The much-delayed cabinet expansion of Chief Minister Eknath Shinde and Deputy Chief Minister Devendra Fadnavis-led Maharashtra government is likely to take place on Tuesday morning.
Shinde gave indications to the effect in Nanded where he is on a tour on Monday, saying that "you will come to know soon" and the names of the ministers shall be finalised by latter this night or Tuesday.
More ministers may be inducted Tuesday – a day ahead of the Monsoon Session of Maharashtra Legislature which is expected to start from Wednesday.
Shinde and Fadnavis took oath on June 30 – a day after the erstwhile Maha Vikas Aghadi regime headed by Chief Minister Uddhav Thackeray crashed – and they have been running a two-man government for the past 40 days.
The duo had a meeting on the issue on Monday – a couple of days after they had gone to New Delhi to meet the Bharatiya Janata Party top leaders – to finalise the thorny cabinet expansion issue.
The Shinde-Fadnavis government has been under severe attack from the Leader of Opposition Ajit Pawar, the Nationalist Congress Party, Congress and Shiv Sena leaders for the delay in forming the cabinet due to which the state administration has been paralysed.
PIL filed in Bombay HC to seek probe in expenses of CM Eknath Shinde's Dussehra rally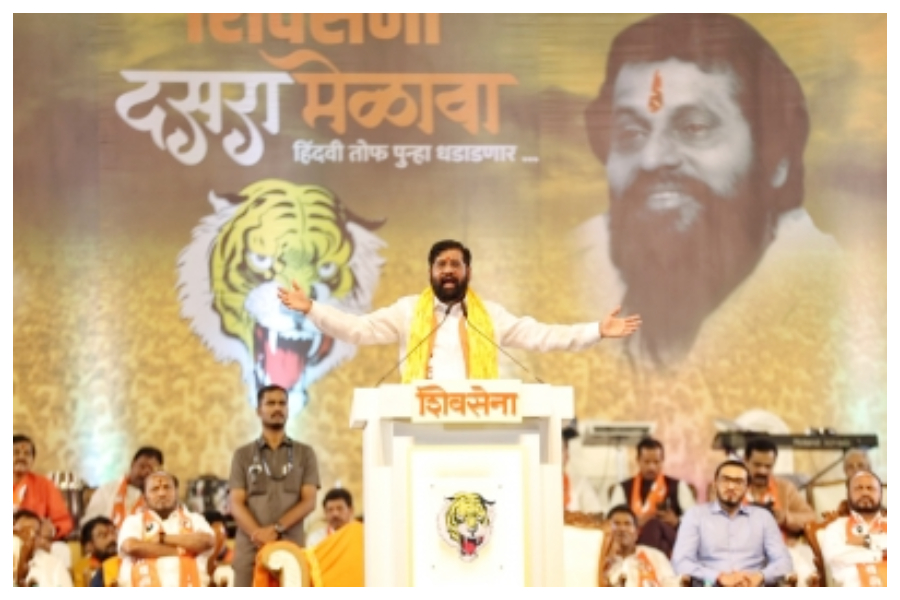 In a petition filed in the Bombay High Court, a social worker has asked the source of money and sought a probe against Chief Minister Eknath Shinde under the provisions of the Money Laundering Act and the Income Tax for allegedly spending "Rs 10 crore or more" during his Dussehra rally at MMRDA grounds in Bandra Kurla Complex (BKC) on October 5.
Deepak Jagdev, a social worker, petitioned through advocate Nitin Satpute asking the court to direct central agencies such as the CBI, Mumbai Police Economic Offence Wing, and the Enforcement Directorate (ED) to investigate the fund of Rs. 10 crore or more used by the unregistered party led by Eknath Shinde in the CM's Dussehra Rally on Wednesday.
he petitioner raised the question of the use of public transport, such as the 1,700 Maharashtra State Road Transport Corporation (MSRTC) buses, for transporting Shinde's supporters from various parts of the state to BKC, which caused a lot of inconvenience to the average man.
Social activists have raised the question that "What is the source of money?" as huge amount of money was spent for advertisements in newspapers, to rent the BKC ground, songs, teasers, putting over 2000 hoardings, and food packets, and "more than Rs. 10 crores has been paid to the State Transport.'
Drawing comparison with incarcerated political leaders, the plea states: "If Sanjay Raut can be jailed for Rs. 56 lakh and Anil Deshmukh for Rs. 4.5 crore of his own property, then Shinde is also liable for Rs. 10 crore."
The plea asserts that there is a high probability that black money has been used for this public rally by spending Rs 10 crore. The source of black money and funding needs to be investigated.
Uddhav Thackeray's response sought to Shinde group's claim on poll symbol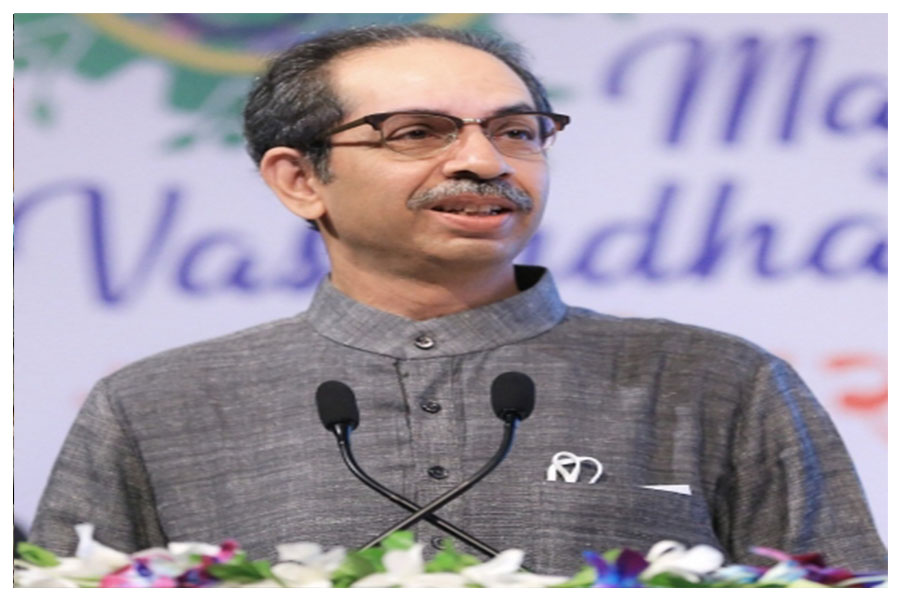 The Election Commission on Friday wrote a letter to Shiv Sena leader and former Maharashtra chief minister Uddhav Thackeray, asking him to furnish a response along with requisite documents in the case related to dispute over claims by two groups over "real Shiv Sena", by Saturday.
In the letter issued on Friday, the Commission said that it received an application from the (incumbent Maharashtra Chief Minister) Eknath Shinde faction on October 4 to allot the symbol of the party 'Bow and Arrow' to the group led by Shinde in view of ongoing bye-election from 166-Andheri East Assembly Constituency.
"Chirag Shah, an advocate, on behalf of Shinde has furnished an application to allot the symbol of the party 'Bow and Arrow' to the group led by Shinde in view of ongoing by-election from 166-Andheri East Assembly Constituency," said the Commission's letter.
The Commission said that it is yet to receive a reply from the Thackeray group.
"Though your reply is yet to be received, considering the fact that by-election has been notified from 166-Andheri East Assembly constituency, it is directed that you may furnish your comments along with requisite documents as requested by the Commission's letter, latest by 2 p.m. of 8.10.2022," it said.
In case no reply is received, the Commission will take appropriate action in the matter accordingly, it added.
The Commission in its letter dated September 29 had requested Thackeray to furnish written submissions along with the respective documents to support claim, if any, by 2 pm, October 8.
Very soon the E-bikes will be seen at the bus stops, "B.E.S.T" has taken the target: Mumbai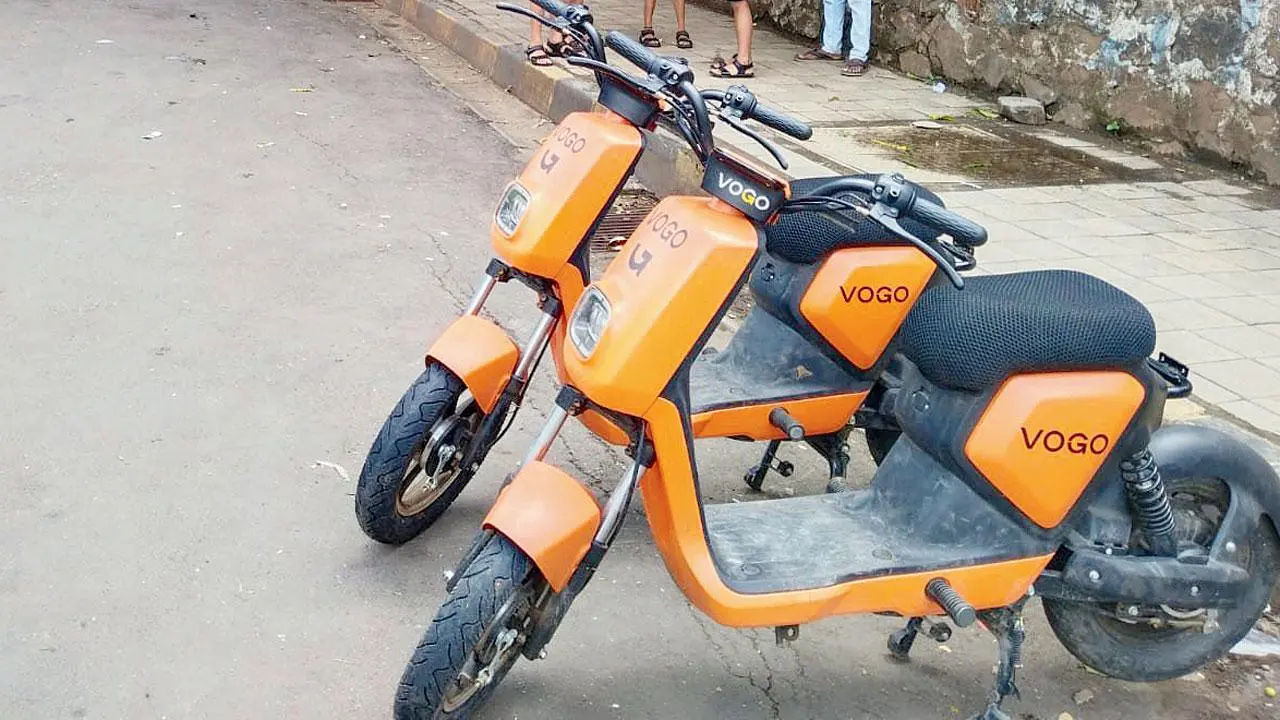 The Brihan mumbai Electric Supply and Transport (BEST) undertaking plans to have a fleet of 5,000 e-bikes at bus stops across the city for last mile connectivity by 2023.
BEST General Manager Lokesh Chandra said that passengers alighting from buses can use e-bikes to travel to their destination and back. "These vehicles can be picked up and dropped off at any e-bike station. This further strengthens BEST's position as the country's number one technology-oriented transport undertaking. BEST has been doing public trials of this service since June 2022, and these have received a tremendous response with more than 40,000 people registering for it," he added. highlighted in June 2022 that the undertaking had launched a public trial of electric bikes at key city bus stops. This month, the BEST announced the induction of the first 1,000 e-bikes in western suburbs and island city, and officials said the long-term plan is to induct a fleet of 5,000 such bikes by next June.
"1,000 e-bikes will be deployed this month at 180 bus stops, and commercial and residential areas. Initially, the bikes will be available in Andheri, Vile Parle, Juhu, Santacruz, Khar, Bandra, Mahim and Dadar and then the rest of the city," he added.
The project has been implemented under the tender 'Selection Of Service Provider For Deploying E-Scooters For The Last-Mile Connectivity With Buses For BEST Undertaking' in partnership with Vogo, a scooter rental service. BEST is India's first bus transport operator to offer such integrated first and last-mile services.