Maha-K'taka border flare-up: Bus services suspended, trucks grounded
For the second day, thousands of state transport and private buses, and goods truck services from Maharashtra to Karnataka remained suspended in view of the disturbances in the border districts, officials said here on Wednesday.
This has badly hit thousands of passengers, students or local commuters travelling between the two states for different reasons, besides stopping the transportation and supply of all types of materials, including commercial goods, foods, etc, from Maharashtra to Karnataka and vice-versa.
A Maharashtra State Road Transport Corporation (MSRTC) Spokesperson told IANS that since Tuesday around 750 ST bus services from here to Karnataka have been suspended till further orders.
The Bombay Good Transport Association committee member Deepak Verma said that around 2,500 trucks cross into Karnataka from Maharashtra carrying all types of materials, including perishable foodstuffs, which have been stranded at various points en route.
Verma said these include goods trucks from other states like Rajasthan, Gujarat, Uttar Pradesh, Madhya Pradesh which ferry stuff to Karnataka via Maharashtra border routes.
Besides there are around an estimated 1,000 private buses, mini-uses, vans, tempos or other smaller transport vehicles which are stuck owing to the skirmishes on both sides of the border over the past 24 hours, though the number of vehicles exiting Karnataka to Maharashtra is not available.
The simmering situation abruptly flared up on Tuesday after some alleged activists of the Karnataka Rakshana Vedike attacked several buses and trucks entering the state from the Belagavi (Belgaum) border.
This sparked off a retaliation against the Karnataka vehicles in Maharashtra and also snowballed into a massive political fracas that has now reached the Centre's court.
Unless the situation becomes normal soon in the borders — Maharashtra's Kolhapur, Sangli and Solapur districts share a boundary with Karnataka — officials from the state are planning optional routes via other states to divert traffic between the two states to avert a possible economic fallout of the political dispute.
Thane: At Least 2 Killed, Six Injured After Massive Blast At Factory In Shahad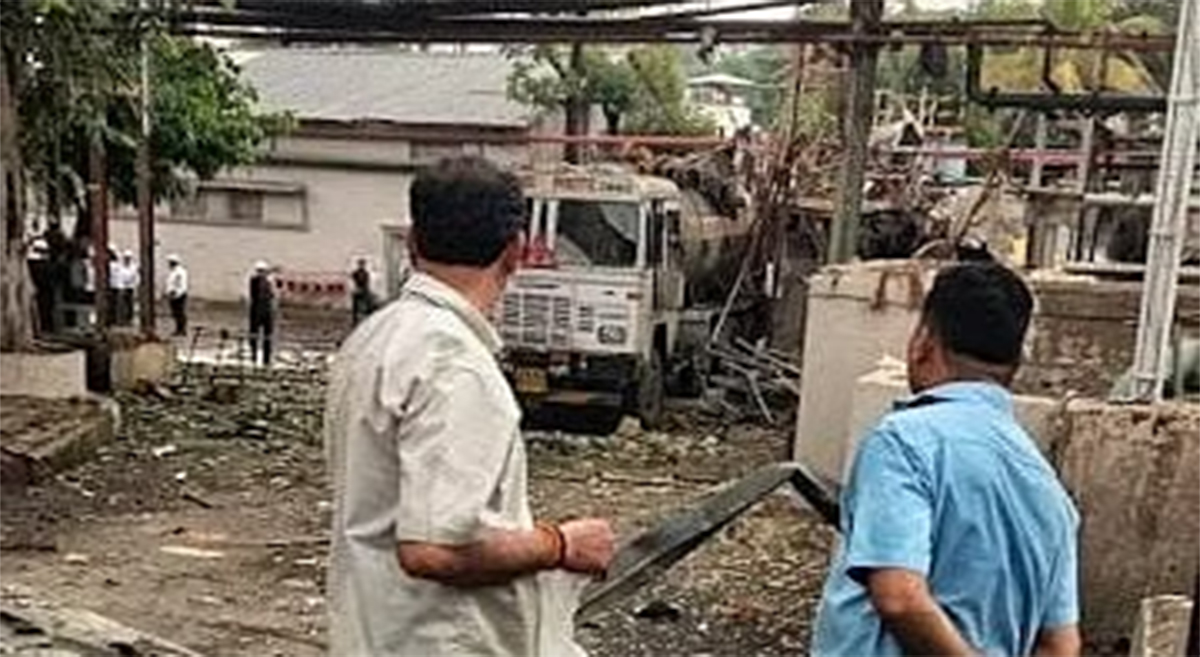 Thane: At least 2 workers were killed and six others were seriously injured in an explosion at Century Rayon factory at Shahad in Thane district on Saturday afternoon. The injured have been rushed to local hospitals.
The police administration and fire brigade personnel have reached the spot and an investigation to ascertain the cause of the blast is underway.
According to Thane Municipal Corporation officials, the blast took place while filling a gas container.
"A tanker of nitrogen gas was brought to the company which was supposed to be filled with CS2 (Carbon disulfide), and the blast took place during the checking of the tanker," the police said.
Injured in critical condition
Officials said that those injured in the incident have been rushed to different hospitals and admitted there. "Condition of some of them was said to be critical, and they had to be shifted to ICU," they added.
Locals in the vicinity reported that the explosion was so fierce that four to five houses in the surrounding areas were shaken.
Interestingly, a barricade has been installed at the company's gate and the media has been prevented from entering.
Navi Mumbai: PMC Sees 148 Dengue Cases In One And A Half Months Amid Recent Spike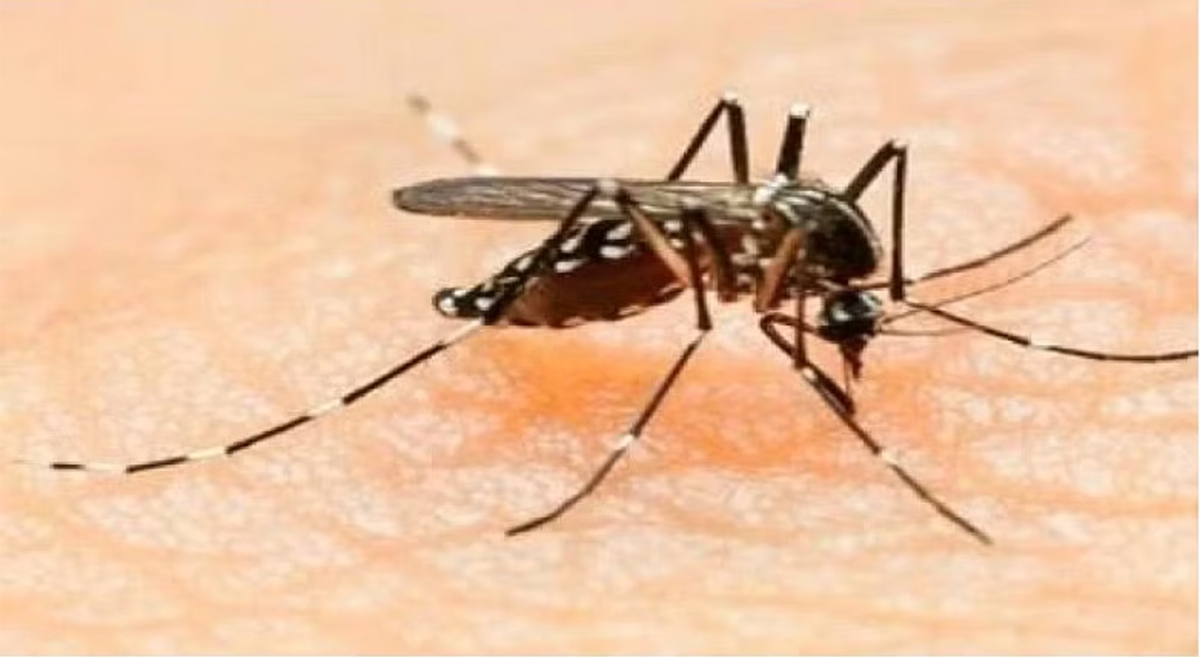 Navi Mumbai: There is a continuous increase in the number of dengue and malaria patients in the Panvel Municipal Corporation (PMC) area and according to the information received by the health department in the last one and a half months, 148 dengue and 79 malaria patients have been found.
Details On Cases Detected
In August, the highest number of dengue cases was 126 and malaria cases were 42. Similarly, in September, 22 cases of dengue and 37 cases of malaria were found in 18 days. Sources in the health department informed that these patients are mostly found in the suburbs of Kharghar and Kalamboli.
In a survey conducted by the Municipal Health Department, New Panvel is finding the highest number of dengue patients. After New Panvel, dengue and malaria cases have increased in the suburbs of Kharghar, Kamothe, Kalamboli.
Ganeshotsav 2023: Home Minister Amit Shah Likely To Visit Mumbai On Saturday To Seek Lalbaugcha Raja Ganpati's Blessings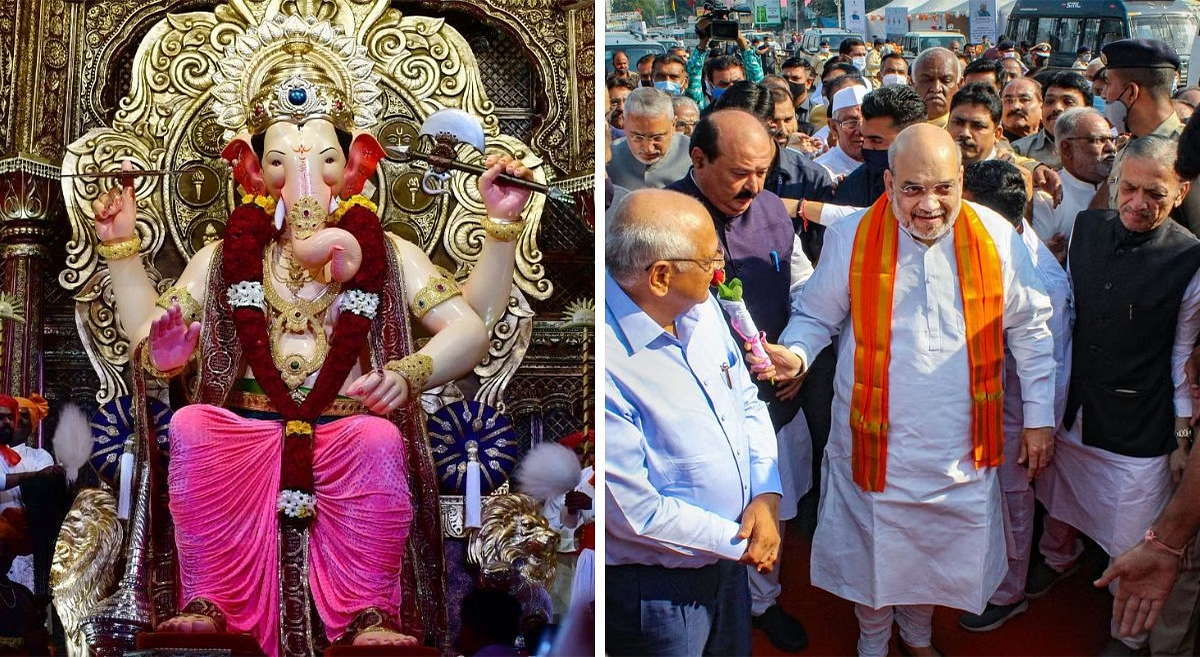 Mumbai: Union Home Minister Amit Shah is expected to visit the Lalbaugcha Raja Ganesh pandal on Saturday. Shah is also likely to visit the home of city BJP chief Ashish Shelar at Bandra for Ganesh Aarti tomorrow. He will also visit the homes of CM Eknath Shinde and Dy CM Devendra Fadnavis for seeking Ganesha's darshan. Special police bandobast has been ordered throughout the city.
According to reports, at 3:30 PM on Saturday, Amit Shah will embark on his visit by paying his respects at the revered Lalbaugcha Raja Ganesh pandal. Amit Shah will be there for approximately 25 minutes. Given the significance of the event and its high-profile guest, the Central Security Agency and the Mumbai Police have jointly coordinated a robust security arrangement to ensure a safe environment.
This isn't the first time that Amit Shah and his family will seek blessings at the feet of the Lalbaugcha Raja. The tradition continues this year, emphasizing the deep-rooted reverence for Lord Ganpati. After taking blessings at the Lalbaugcha Raja, Amit Shah's tour includes a visit to the homes of BJP leaders for further darshan of Ganpati Bappa.
Detailed Schedule for the Day