Kangana confident 'Thalaivii' will woo audiences back to theatres
Actress Kangana Ranaut says 'Thalaivii' is the best film of her career so far and is confident that it will bring audiences back to the theatres.
Kangana earlier attended the premiere of her film in Hyderabad and expressed her disappointment with multiplexes for not screening the film due to the gap between its big screen and digital release.
On Monday, the actress took to her Instagram Story and shared a poster of 'Thalaivii', a biopic based on the life of late Tamil Nadu Chief Minister and former actress J. Jayalalithaa, and wrote: "What a gratifying experience to watch 'Thalaivii' best film of my career so far."
Kangana also shared a note, saying: "'Thalaivii' is a theatrical experience hopefully Hindi multiplexes will also play it. I am confident it will bring audiences back to the theatres @pvrcinemas_official @inoxmovies."
The film, which will be released in Hindi, Tamil and Telugu, showcases the varied aspects of Jayalalithaa's life, tracing her journey as an actress at a young age to becoming the face of Tamil cinema as well as the rise of the revolutionary leader that changed the course of the state politics.
It is set to release in cinemas on September 10.
Debutante Sharvari: 'Bunty Aur Babli 2' is my big-screen debut, have given it my all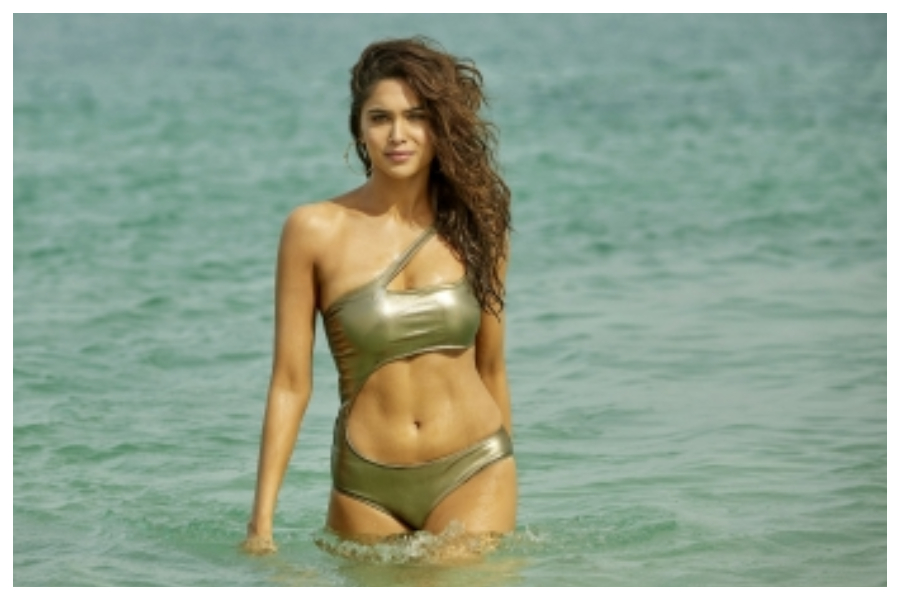 Debutante Sharvari will be seen as the new 'Babli' in the comedy 'Bunty Aur Babli 2'. She says it is her big screen debut and has given it her all.
Sharvari said, "I was honoured that YRF could see me as the new Babli in the film. 'Babli' is an iconic character in the history of Indian cinema, thanks to Rani ma'am's incredible work in the first film. I'm a big fan of her and hope that I have done justice to the role."
The new actress is being presented in an uber-glam avatar in the film in which she has been paired opposite Siddhant Chaturvedi who plays the new 'Bunty'.
Sharvari will imbibe all the characteristic traits of Babli — highly intelligent, sassy, always up for a great challenge, and most importantly a supremely talented con-woman. The new Babli is tech-savvy, she is a product of the digital boom and thus, supremely skilled and equipped to pull off intricate cons.
"Since my character is based in today's times, I have tried to play it in my own way and I only hope that Rani ma'am and the audiences will love my effort. This is my big-screen debut and I have given it my all. I can't wait to see all the responses that my performance will evoke. I'm keeping my fingers crossed," she added.
'Bunty Aur Babli 2' is an out-and-out family entertainer that is set to release on November 19. The film has been directed by Varun V. Sharma.
Kristen Stewart 'tried to get taller' to play Princess Diana
Actress Kristen Stewart, who stars as the late royal in the new film 'Spencer', said that she wanted to alter her height to match Diana's physical stature.

Kristen told The Sunday Times newspaper: "I tried to get taller. I'm 5ft 5in. She had such beautiful stature. I thought, 'I wish I could grow my femur! But I'm playing Diana, I'm not her…"

The movie is set at Sandringham over a weekend at Christmas 1991 and follows Diana's decision to end her marriage to Prince Charles and Kristen was determined to find the "inner fire" of the princess, reports femalefirst.co.uk.

The 'Twilight' star said: "She's at her lowest point, but there's still this inner fire. Just don't let it go out."

She also reflected on the way film roles have changed for women as they can be "curious, honest and messy" on screen.

Stewart said: "We're just allowed to exist now in a way that feels curious, honest and messy.

"Films have been made for a long time by men and you can tell. We are getting to a place, though, where we can destigmatise things that should not be taboo. We've been conditioned our entire lives to go, 'We're OK! We don't feel anything! I don't have cramps right now!'

"If men had periods they'd have two weeks off a month. But, anyway, it's an exciting time to make films, as women can externalise feelings that have been suppressed forever."

'Spencer' has raised concerns that it could upset Diana's sons Prince William and Prince Harry but the actress believes that things have changed as the pair have been allowed to make their own "choices and mistakes".

The actress said: "They have been saddled with the burden of our curiosities for their entire lives and that is the job. (Diana's) legacy is clearly in her boys.

"They have obviously made different choices, but they've been allowed to make choices, and mistakes. Whereas, before, choices and mistakes were not to be made. Ever. That is a shift. Whether people admire their choices or not, they are making them."


Samantha could simply seek apology rather than filing defamation cases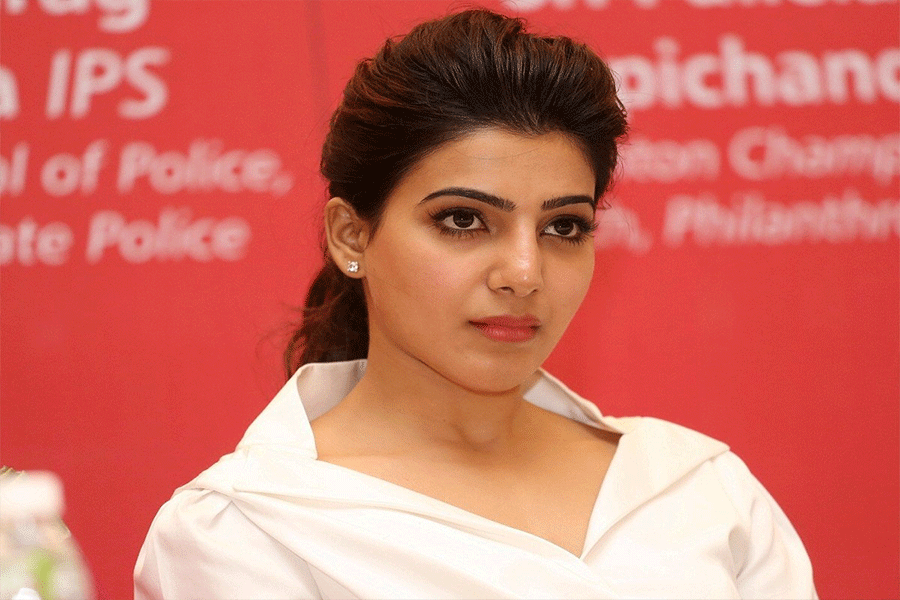 South India's most happening actress Samantha Ruth Prabhu, who recently filed defamation cases against a couple of YouTube channels and an individual for streaming malignant content about her, has apparently received a legal blow.
Samantha had filed legal cases, which come under Kukatpally court in Hyderabad. After listening to her side of the case, the court apparently ordered that the actress could simply seek an apology from her opponents, rather than filing defamation cases.
"The actress can seek a word of apology from the content owners of the concerned YouTube channels, individuals and media outlets, rather than filing defamation cases on them," the court suggested, as per reports.
The court went on to school the actress and apparently indicated that celebrities share personal details on public domain and then file defamation suits.
"In court, everyone is equal before the law. There is no sense of some being high and others being low. We will hear Samantha's case as per the procedure," the court concluded.
Samantha's announcement about her divorce from Naga Chaitanya had invited unwanted comments and speculation about their relationship, and some channels went forward and linked her up with random colleagues.