India exposed all the deficiencies in England Test side: Michael Vaughan
Former England skipper Michael Vaughan has said that India had exposed the home team's deficiencies in all departments of the game in the fourth Test at The Oval, which the tourists won by 157 runs to take a 2-1 lead in the five-match series.
The cricketer-turned-columnist added that England lacked a pace bowler of the calibre of Jasprit Bumrah and the home team's woes were compounded by an extremely ordinary fielding display. He also termed Virat Kohli's side "battle-hardened opponents".
"The deficiencies of England's Test team were laid bare this week in batting, bowling and fielding. They were beaten by battle-hardened opponents who know how to win the key moments, whereas once again it was clear that England need conditions to give them a helping hand. It started with their catching on day one, continued through their batting in the first innings before their bowling was exposed on a flat wicket over the weekend," Vaughan said in his column for The Telegraph.
"With England's attack lacking a pace bowler like Jasprit Bumrah or a mystery spinner, they cannot afford poor matches in the field, dropping Virat Kohli on 23 with the score 65 for three."
In a possible reference to the England and Wales Cricket Board, Vaughan said he would want to know why the England team's fielding hadn't improved over the years.
"I would like to know why in the last couple of years this fielding team has not improved. They continue to drop chances and should have bowled India out for 125 in the first innings. Then they were massively under par in their own first innings scoring 290. They do not make enough runs when it is flat."
England's shot selection left a lot to be desired with Haseeb Hameed chasing a wide ball and Moeen Ali top-edging one in the air when England were well-placed in the game.
"Those were poor cricket shots," said Vaughan.
"In the second innings with the ball, England's attack was found out because there was no swing or seam. England lack pace and variation to make things happen in flat conditions. This England Test team are dependent on the pitch helping them. When that happens they look like taking 20 wickets like they did at Headingley, otherwise they struggle."
Vaughan said that England grossly underplay their spin bowlers.
"This England set-up do not seem to want to manage spin either. They do not bowl the spinner enough when playing on a flat pitch and they have not picked Jack Leach since the winter. How Leach has not bowled a ball all summer is beyond me."
Australia to tour Pakistan with a full-strength squad, says George Bailey
Chief selector George Bailey on Tuesday confirmed that no Australian player has asked to be left out of the squad that is set to embark on their first tour of Pakistan since 1999.
Bailey added that the selection will be solely based on managing their workload.
"I believe the boards are still working through some of the minor details around that tour, so once that gets the formal tick of approval then we'll announce the squad post that, but we're reasonably well down the track," Bailey was quoted as saying by Cricket Australia's website.
"The two (security) briefings that I've sat in on, the security sounds very, very robust."
The tour is set to start on March 3. It will consist of three Test matches to be played in Karachi, Rawalpindi and Lahore and will be followed by a three-match ODI series from March 29 to April 2. A lone T20I will be played on April 5.
The last time Pakistan had an ICC event on its soil was when it co-hosted the 1996 World Cup along with India and Sri Lanka. The terrorist attack on the Sri Lankan team bus in 2009 ensured Test cricket remained out of bounds until 2019.
In 2020, before the T20 World Cup, New Zealand and England had pulled out of the tour of Pakistan citing security concerns.
Hockey: France join Men's Pro League, to start campaign against India on Feb 8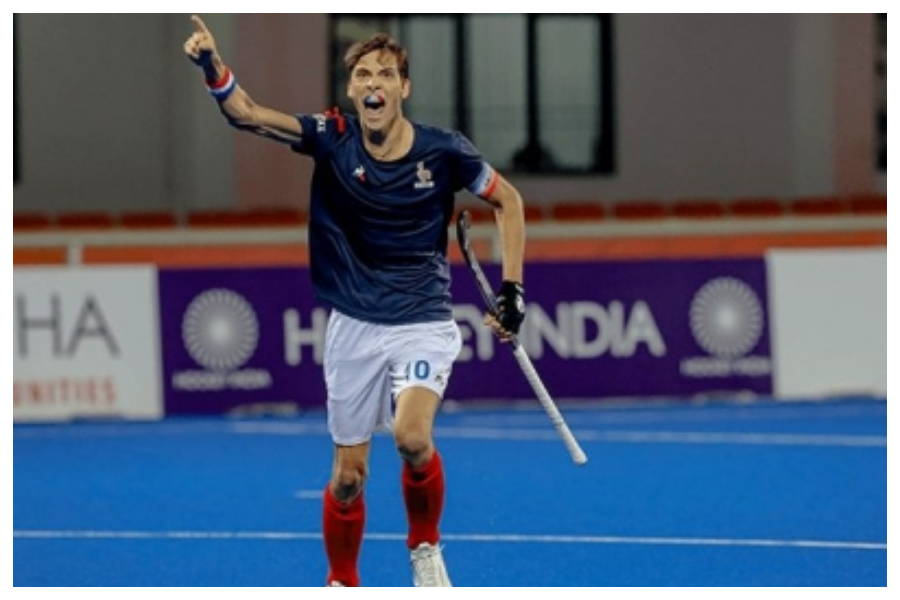 Canada have withdrawn from the Men's FIH Pro League due to the Covid-19 pandemic and the International Hockey Federation (FIH) has called up France to take place in the third edition of the Series. France will take on India in their opening match on February 8.
"After Canada eventually pulled out due to Covid-related issues, FIH had contacted the next best teams, according to the FIH World Rankings, to invite one of them to replace Canada. France have accepted the invitation and, as the highest-ranked team having done so, will join the global home-and-away league for this season," the FIH informed in a release on Tuesday.
As Canada, along with South Africa had been included in the men's FIH Pro League in place of Australia and New Zealand, who had pulled out last year citing Covid-19 related travel restrictions by their respective countries. As Canada and South Africa were included only for the ongoing third edition of the Pro League, France too will participate in the current edition and will be left out once Australia and New Zealand return to the field for the fourth edition in 2023.
"As communicated earlier, France's participation in the FIH Hockey Pro League is planned for this third edition only. Indeed, Australia and New Zealand, who are not playing the current season due to Covid-related international travel constraints, are expected to come back for the fourth edition (2022-2023)," the FIH release said.
French, who will host the next Olympics in Paris in 2024, will play their first match on February 8 against India, in Potchefstroom, South Africa, and meet the Netherlands on February 9.
France have qualified for the next Men's World Cup, which will be played in January 2023 in Bhubaneswar and Rourkela. The French Men's Junior team recently claimed the bronze medal in the Men's Junior World Cup in Bhubaneswar, with France captain Timothée Clément crowned Best Player of the Tournament.
"It is great news that France are joining the FIH Hockey Pro League for the current season. As hosts of the next Olympic Games, being part of such a top-flight competition involving the best teams in the world can only be a positive move for the French team as well as for the growth of hockey in the country," FIH CEO Thierry Weil was quoted as saying in the statement.
The first FIH Hockey Pro League matches of the year will involve the women's teams of China and India. They will take place on January 31 and February 1 in Muscat, Oman, where both teams are currently playing the women's Asia Cup 2022.
Sune Luus to lead South Africa in West Indies ODIs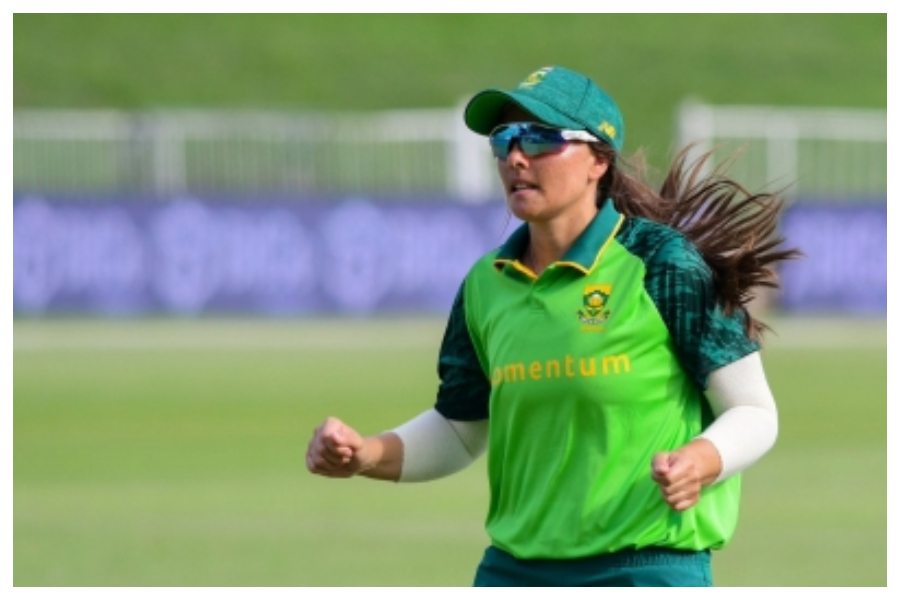 All-rounder Sune Luus will lead the 18-member South Africa women's squad against West Indies in a five-match ODI series starting January 28, the Cricket South Africa (CSA) confirmed on Tuesday.
The 26-year old Luus will lead a side that is missing senior players — regular captain Dane Van Niekerk (ankle injury) as well as Lizelle Lee (Covid). Chloe Tryon will serve as Luus' deputy in the series.
"Sune has really managed the captaincy quite well in the absence of our leaders, Dane and Chloe, and we are quite excited to be giving her the role again and in our conversations with her, she really rolled out the pathway for us, getting through the West Indies tour and for the World Cup," said Clinton du Preez, Convenor of Selectors.
"We are quite happy to have her back in that role and I am sure the leadership and the senior players in the team will give her massive support. Chloe as the vice-captain is a great combination between the two individuals and personalities and we think it will be a balanced approach for our successes," he added.
The squad also includes key players such as Shabnim Ismail, Mignon du Preez as well as Laura Wolvaardt, who was the second-highest run-scorer (161) when the two teams last faced each other.
Meanwhile, off-spinner Raisibe Ntozakhe is among those picked in the squad. The 25-year-old hasn't been featured for South Africa since 2018 when she was suspended from bowling in international games owing to her then illegal action. She has recently been cleared to bowl.
"It's greatly important for us to fill the vacancy of Dane van Niekerk, and therefore we looked at a few options. It is also quite exciting to have Raisibe Ntozakhe back in the squad and for her to be playing international cricket again, it will be a great opportunity for her to revive her career," du Preez said.
"We are quite comfortable with the squad we have selected. It's a balanced squad and we have gone for an extended squad to give more players an opportunity to ensure that we complement the skill sets within the team.
"With the conditions up in Johannesburg, it will suit us to play against the West Indies. They are normally used to the slow, turning wickets and for now, it is a great opportunity to strike with our bowlers and to also have a balanced approach to those results," he added.
The five-match ODI series in Johannesburg serves as a World Cup preparation for the South Africa side looking to better their semi-final show from five years ago. The two sides met in a five-match series in the Caribbean last August, a series South Africa clinched by a dominant 4-1 margin.
Squad: Sune Luus (c), Chloe Tryon (vc), Andrie Steyn, Anneke Bosch, Ayabonga Khaka, Lara Goodall , Laura Wolvaardt, Marizanne Kapp, Masabata Klaas, Mignon du Preez, Nadine de Klerk, Nonkululeko Mlaba, Raisibe Ntozakhe, Shabnim Ismail, Sinalo Jafta, Tazmin Brits, Trisha Chetty, Tumi Sekhukhune