Get off strike, that is the best way to face Jasprit Bumrah: Dawid Malan
Indian pace bowler Jasprit Bumrah's angle at the crease, which is different from other bowlers, as well as his speed makes him a difficult bowler to face, said England batsman Dawid Malan.
The England No. 3 batsman, who was recalled to the Test squad for the third Test against India at Headingley and made an immediate impression with 70, says in jest that the best way to keep Bumrah out is by getting off strike.
"Get off strike. I guess that will be the only way not to face him," said Malan to IANS during an interview.
"He has obviously been fantastic. He has got a really different angle to the crease to other bowlers. You know he bowls 90 miles per hour when he wants and he can hit you on the head and knock your poles out as well if he wants to," added Malan.
"So, he is a really challenging bowler to face. You know it (the best way to counter him) is about to trying to minimise certain ways to get out to him. And hope it is your day and you can get on top of it. He has been fantastic so far," said Malan further.
The left-handed batsman, who made 31 in the first innings of the fourth Test and then grinded for five off 33 balls in the second innings before being run out, does not regret not being aggressive despite the strong 100-run start the team had through the openers.
He, however, admitted that the batsmen did not put enough pressure on Indian bowlers and did not score enough runs in the first innings.
"You don't win the game in the first hour of the day. By batting for two sessions is what earns [you] the right. We as a team probably didn't do that well enough. Yes, you have to put pressure on the bowlers. You have to find ways of scoring. There are different ways to win games. Looking back at it, India bowled fantastically well to win. We probably lost that game by not scoring enough runs in the first innings on a really good batting pitch. That put us under pressure on the last day," said Malan.
The 34-year-old batsman returned to Test cricket in the ongoing series after a gap three years. In the interim, he was earmarked only as a white-ball cricketer. Malan said it can be tough to switch to white-ball cricket from Test cricket.
"It can be tough at times. Fortunately for myself, I see myself more as a traditional batsman. I don't think I am a massive slogger of the ball. You know when I train for my white-ball cricket, I put a lot of emphasis on the basics. If I can do the basics really well, I believe I can play white-ball cricket really well. That is my template to cricket. I work a lot on that. It has helped me so far," explained Malan on the sidelines of joining GoNuts social media platform.
"The toughest challenge has been mentally going from facing 30 balls and influencing the game to having to bat for six hours and influencing the game. That is the challenge of Test cricket. That is what you need to do to become successful to score lot of runs and not make mistakes a lot of the time. That is the biggest challenge," said Malan.
'I'm happy here': Cristiano Ronaldo pledges to continue at Al Nassr in Saudi Pro League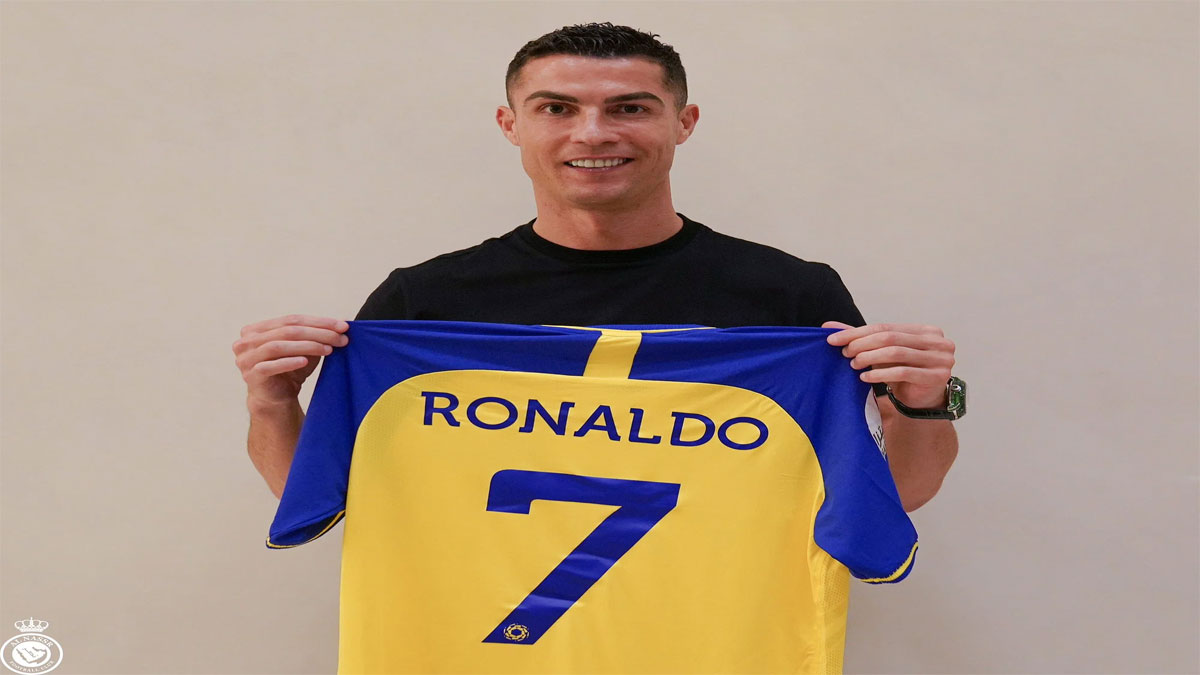 Portugese footballer Cristiano Ronaldo has vowed to continue at Al Nassr in Saudi Arabia despite walking away empty handed in this season. The 38-year-old has earmarked the tournament to be among the top five in the world.
Ronaldo, who signed a two and a half year contract with Al Nassr, scored 14 goals in 16 games in the season, with his side standing second behind Al Ittihad in the Saudi Pro league. However, there were speculations about how long will he stay as reports of swap deal with Saudi-owned Newcastle United emerged, who have now qualified for next season's Champions league.
In an official Saudi Pro League interview, the star footballer revealed:
"I'm happy here, I want to continue here, I will continue here. And in my opinion, if they continue to do the work that they want to do here, for the next five years, I think the Saudi league can be a top five league in the world. I expected to win something this year, but we didn't, but next year I'm really positive, but next year I'm really positive and confident that things will change and we go in a better way."
Cristiano Ronaldo suggests he is still adjusting to strange training timings in Saudi Arabia:
Ronaldo also revealed how contrasting the training timings in Europe and Saudi Arabia are, elaborating:
"In Europe, we train more in the morning, but here we train in the afternoon or evening and in Ramadan, we train at 10 at night. So this is strange but as I tell you, these situations are part of an experience, memories. I like to live these moments because you learn with these things."
With 837 goals in 512 games, Ronaldo is the combined highest goal scorer in history.
Lionel Messi to leave PSG at the end of the season, confirms club manager Christophe Galtier
Paris Saint Germain superstar Lionel Messi will leave the club at the end of the current season, manager Christophe Galtier confirmed on Thursday. Messi made 74 appearances for PSG in which he scored 32 goals and made 35 assists. In Ligue 1, Paris Saint-Germain has played 37 matches out of which they have won 27, lost six and drew four.
PSG had acquired Messi's services two years ago in a record transfer deal after he left FC Barcelona in 2021.
Messi, who's contract with PSG ends this season, is now being linked with with a move to Saudi Arabia while talk of a return to the Nou Camp has picked up in Spain in recent weeks.
The six-time Ballon d'Or winner will play his final match for PSG against Clermont Foot on Saturday.
"I had the privilege of coaching the best player in the history of football," Galtier said on Thursday. "This will be his last match at the Parc des Princes, and I hope that he will receive the warmest of welcomes."
Messi's envious record
In the Spanish La Liga football competition, Lionel Messi has scored 474 goals in 520 matches. In the French Ligue 1, Messi has scored 22 goals in 57 matches.
The 35-year-old while playing for Football Club Barcelona has scored 672 goals in 778 games. While playing for Paris Saint-Germain he has scored 32 goals in 74 matches.
No plan to bring Messi back: Barca president
FC Barcelona President Joan Laporta recently said that the club has re-established good relationships with Argentine legend Lionel Messi, but it would not pay any price to bring him back to the Camp Nou Stadium.
"I have spoken with Leo to somehow redirect the situation that occurred when I had to put the institution ahead of everything, including him, the best player in the world," said Laporta in a Monday morning TV show.
Mark Zuckerberg strikes gold against jiu jitsu fighters, posts pictures on Instagram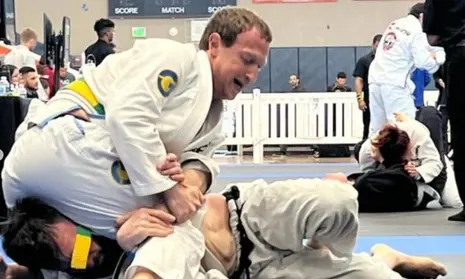 In the past, Facebook CEO Mark Zuckerberg has appeared helpless in front of the US Congress where he has been slapped by fines, and fired 11,000 vulnerable employees after being hit by falling revenues. But outside the business arena where Meta is facing tough competition from TikTok and other rivals, Zuckerberg is a huge mixed martial arts fan.
Contrary to setbacks in the tech sector, the Facebook founder has tasted victory in jiu jitsu.
Striking gold, but in a different arena
The billionaire who has trained with UFC fighters, posted pictures after winning jiu jitsu matches for the first time.
The billionaire who tried his hand at martial arts, revealed that he won a gold medal in the Gi categroy and a silver medal in the No-GI category.
His post on Instagram received comments from UFC featherweight and bantamweight category champions, as well as jiu jitsu hall of fame member Bernardo Faria.
Competitive or short tempered?
The entrepreneur turned sportsperson, who also enjoys surfing, was seen getting into a heated argument after losing a contest during the tournament in California as well.
On the work front, Zuckerberg's firm Meta also surprised the markets by bouncing back with strong earnings, after struggling with loss of ad revenue.