I am being made a scapegoat for the cancelled Test: Shastri
Indian cricket team head coach Ravi Shastri has said that he was being made a scapegoat for the cancelled fifth Test against England at Manchester after he and three other members of the support staff tested positive for Covid-19 days after they attended a book-launch function in London.
The Virat Kohli-led side was on the threshold of creating history in the Manchester Test after beating England at The Oval in London. However, Shastri, bowling coach Bharat Arun, fielding coach R Sridhar and physiotherapist Nitin Patel tested Covid-19 positive after their RT-PCR confirmed the infection during The Oval Test.
A day before the start of the fifth Test, the second physiotherapist, Yogesh Parmar, too tested positive for the virus, which made the Indian cricketers anxious and led to the cancellation of the match.
However, Shastri said that he was getting flak for no fault of his.
"They tried to make it that way (make a scapegoat) but I wasn't worried because incubation probably takes weeks. There were about 250 people there (for the book launch function) and no-one got Covid from that party. I've not got it at my book launch because it was on the 31st (August) and I tested positive on 3 September. It can't happen in three days. I think I got it in Leeds. England opened up on 19 July and suddenly the hotels were back, lifts were back. No restrictions," Shastri told 'The Guardian' on Saturday.
On whether he regrets going for the book launch, Shastri said, "I have absolutely no regrets because the people I met at that function were fabulous. And it was good for the boys to get out and meet different people rather than constantly being in their rooms. At the Oval Test, you were climbing stairs used by 5,000 people. So to point a finger at a book launch?"
The coach categorically said that the England and Wales Cricket Board (ECB) will not lose money on account of the cancelled fifth Test. The series was keenly poised with India leading 2-1 when the final Test was cancelled.
"The ECB have been outstanding and their relationship with Indian cricket is tremendous. People are talking about the money but I can guarantee the ECB will make that entire amount with interest. I don't know if it's a stand-alone Test next year or they give them an extra two T20 games, but the ECB will not lose a penny because of the relationship that exists. In 2008 when we had the [terrorist] blast in Mumbai, England came back and played the Test. We don't forget that," averred Shastri.
T20 World Cup: Unchanged India win toss, elect to bat first against the Netherlands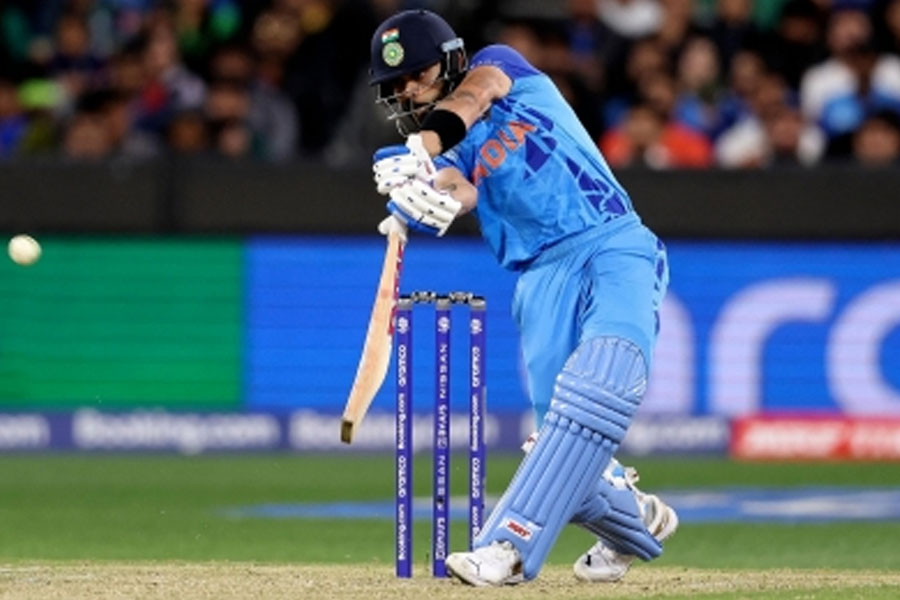 India won the toss and elected to bat first against The Netherlands in their second Group 2 match of the Super 12s in the Men's T20 World Cup at the Sydney Cricket Ground (SCG) on Wednesday.
This will be the first time India and The Netherlands will play a T20I against each other. Both teams are playing with unchanged elevens from their opening Super 12 matches in Melbourne and Hobart respectively.
"Morale is really high (after the four-wicket win over Pakistan). Winning a game like that takes your confidence to the next level but at the same time we understand we need to stay calm, just the first game of the tournament and plenty of things to happen," said India skipper Rohit Sharma.
"We have to calm ourselves and look forward to this game. We want to keep improving no matter what the results are, it always keeps you in good stead when you are thinking like that," Sharma added.
Sharma further noted that the pitch could be a touch slower at Sydney. "The pitch has been used for 40 overs so I expect it is going to be slightly slower. We are used to playing on such tracks."
The Netherlands captain Scott Edwar's said he's happy to bowl first though he would have wanted to bat first too. "Our bowlers have been sensational all tournament, hopefully, we can continue that and our batters can come out and perform today. Batting is the obvious one (to improve), just need to get some scores together."
Playing XIs:
India: Rohit Sharma (captain), KL Rahul, Virat Kohli, Suryakumar Yadav, Hardik Pandya, Dinesh Karthik (wk), Axar Patel, Ravichandran Ashwin, Bhuvneshwar Kumar, Mohammed Shami and Arshdeep Singh
Netherlands: Vikramjit Singh, Max O'Dowd, Bas de Leede, Colin Ackermann, Tom Cooper, Scott Edwards (captain & wk), Tim Pringle, Logan van Beek, Shariz Ahmed, Fred Klaassen and Paul van Meekeren
India, Saudi Arabia shortlisted for AFC Asian Cup in 2027; Qatar to host 2023 edition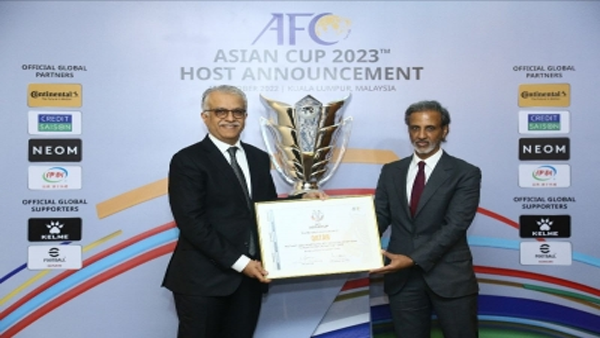 The Asian Football Confederation (AFC) has shortlisted India and Saudi Arabia to bid for the 2027 edition of its flagship Men's Asian Cup at a meeting of its Executive Committee at which it was also confirmed that Qatar will host AFC Asian Cup 2023.
The AFC Executive Committee deliberated upon the bidding proposals for the AFC Asian Cup 2027 and shortlisted the All India Football Federation (AIFF) and the Saudi Arabian Football Federation (SAFF) as the final two bidders with the hosting decision to be taken by the AFC Congress at its next meeting in February 2023.
The decision brings to a close the bid proposal of the Qatar Football Association (QFA) who were considered to have withdrawn from the 2027 race following their successful 2023 bid in accordance with the applicable bidding regulations.
China was to host the 2023 Asian Cup but pulled out as hosts a few months back citing the Covid-19 pandemic as the reason.
Chairing the 11th AFC Executive Committee meeting, AFC President Shaikh Salman bin Ebrahim Al Khalifa congratulated the Qatar Football Association (QFA) on their successful bid and also conveyed the appreciation of the Asian football family to the Football Association of Indonesia (PSSI) and the Korea Football Association (KFA) for their proposals.
"On behalf of the AFC and the Asian football family, I want to congratulate the Qatar Football Association on being awarded the hosting rights of the upcoming edition of the AFC Asian Cup," he said.
"We must also thank the Football Association of Indonesia and the Korea Football Association for outlining their intentions to stage the tournament.
"Qatar's capabilities and track record in hosting major international sporting events and their meticulous attention to detail are well admired throughout the globe.
"I must also commend the AFC for showcasing utmost professionalism in conducting a fair and transparent expedited bidding process and I thank all our commercial partners and sponsors for their patience during these unprecedented times.
"Given the short lead time in preparation, we know that the hard work begins immediately but with their existing world-class infrastructure and unrivalled hosting capabilities, we are confident that Qatar will stage a worthy spectacle befitting the prestige and stature of Asia's crown jewel," he added.
Qatar are the reigning AFC Asian Cup champions and will be hosting the continent's most prestigious men's tournament for the third time after staging the 1988 and 2011 editions.
Meanwhile, Football Australia withdrew from the AFC Asian Cup 2023 bidding process on September 1, 2022, while the Uzbekistan Football Association and the Football Federation Islamic Republic of Iran officially withdrew their bids to host the AFC Asian Cup 2027 on December 14, 2020, and October 13, 2022, respectively.
The AFC President added, "Again, we thank our three Member Associations — the All India Football Federation, the Qatar Football Association and the Saudi Arabian Football Federation — for submitting strong bids to host the AFC Asian Cup 2027.
"We must also acknowledge the Football Federation Islamic Republic of Iran and the Uzbekistan Football Association for signaling their intent to host the 2027 edition and Football Australia for indicating their interest for the 2023 tournament.
"Across our competitions, we are seeing our digital engagement and TV viewership grow in record numbers and it is our responsibility to ensure that each tournament surpasses the achievements of the previous edition.
"In the All India Football Federation and the Saudi Arabian Football Federation, we have two exemplary bids, and I am confident that the Qatar Football Association will strengthen the foundations for the eventual 2027 hosts to build upon," said the AFC president.
I am scoring runs, doing a lot of hard work, but not getting a chance: Prithvi Shaw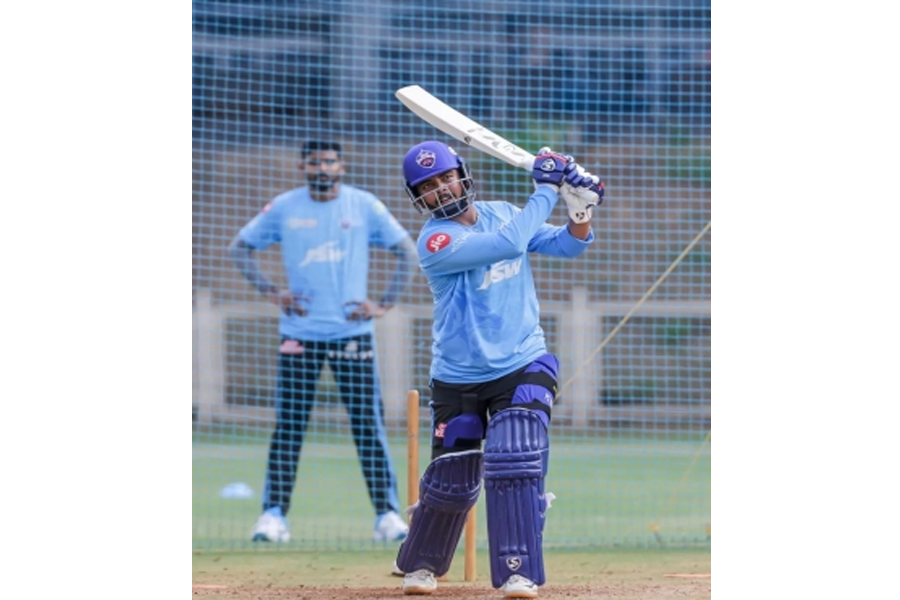 India opening batter Prithvi Shaw admitted that he was disappointed over not being considered for the ongoing ODI series against South Africa despite scoring runs and putting in a lot of hard work.
With the first-choice players in Australia to prepare for the T20 World Cup, many performers in domestic and India 'A' matches like Rajat Patidar, Sanju Samson apart from young players like Ishan Kishan and Ruturaj Gaikwad were picked too for the ODIs against South Africa.
But Shaw, who hit two centuries while playing for West Zone in Duleep Trophy and smacked a 48-ball 77 against the visiting New Zealand 'A' team for India 'A' in one-day series, was not given a look-in for the 50-over matches against South Africa.
"I was disappointed. I am scoring runs, doing a lot of hard work, but not getting a chance. But, it's alright. When they (national selectors) feel I am ready, they will play me. Whatever opportunities I get, whether it is for India 'A' or other teams, I will make sure I do my best and keep my fitness levels up to the mark," Shaw was quoted as saying by Mid-day.
Shaw, who last played for India during the white-ball tour to Sri Lanka in July last year, further revealed that he has shed seven-eight kilos of in the last couple of months and is not touching Chinese food, sweets and cold drinks anymore.
"I did not work on different things in my batting, but did a lot of fitness work. I worked on weight-loss and reduced by seven to eight kgs after the last IPL. I spent a lot of time in the gym, did a lot of running, didn't consume any sweets and cold drinks. Chinese food is totally out of my menu now," added the right-handed batter.
Shaw will now be aiming for a national comeback through playing for Mumbai in the upcoming Syed Mushtaq Ali Trophy, starting from Monday. Mumbai are placed in Group A of the T20 competition alongside Assam, Madhya Pradesh, Mizoram, Railways, Rajasthan, Uttarakhand and Vidarbha, playing all of their league matches in Rajkot.
"We played a few practice games here (in Ahmedabad). All players are in good shape. We have good all-rounders, batsmen and bowlers. I believe it's a very strong team. All the support staff members are working hard on our preparation and I am optimistic of doing well as a team. All the players in this team are established somewhere, played a good level and are experienced."