Google to support startups in Pakistan that raised $350 mn in 2021
Startups in Pakistan raised $350 million in funding in 2021, a tiny amount when compared to the Indian startup ecosystem but five times the amount they raised in 2020, according to Google.
The tech giant said that it will nurture this next wave of tech startup founders with the 'Google for Startups Accelerator' (South East Asia and Pakistan), particularly those that are focused on e-commerce, finance, healthcare, SME-focused B2B solutions, education, agriculture and logistics.
"We're looking for 10 to 15 startups based in Indonesia, Malaysia, Pakistan, Philippines, Singapore, Thailand or Vietnam, that are in the seed or Series A stage," Google said in a statement late on Friday.
The accelerator will support these startups by providing Google mentors, a network of new contacts to help them on their journeys, and the most cutting edge technology.
Interested startups are encouraged to apply by October 7.
Pakistan has more than 3,700 startups, like DealCart, Dbank, Tag, Bazaar, and Jugnu, among others.
In the past few years, startups throughout Southeast Asia and Pakistan have been steadily growing and taking on the regions' most pressing challenges.
From agriculture to healthcare, these startups are building digital solutions to tackle their area of focus.
In South East Asia alone, 80 million new users have come online since March 2020, boosting activity for startups developing digital products and services across a variety of industries.
"We've seen that growth as venture funding reached new heights in both Southeast Asia and Pakistan," Google said.
One explanation for this acceleration is that Pakistan and Southeast Asia both have a thriving youth population.
More than half of the population of Southeast Asia is under 30 years old. In Pakistan too, the median age is only 22.
"These young people tend to be tech-savvy, have an interest in entrepreneurship, and are more in tune with global trends," said the company.
Government-driven initiatives like Thailand 4.0, Indonesia's 1,000 startups, Singapore's Startup SG Founders, as well as Pakistan's Prime Minister's Youth Programme, will continue to help aspiring founders get their startups off the ground.
WhatsApp working on new software that uses Apple Mac Catalyst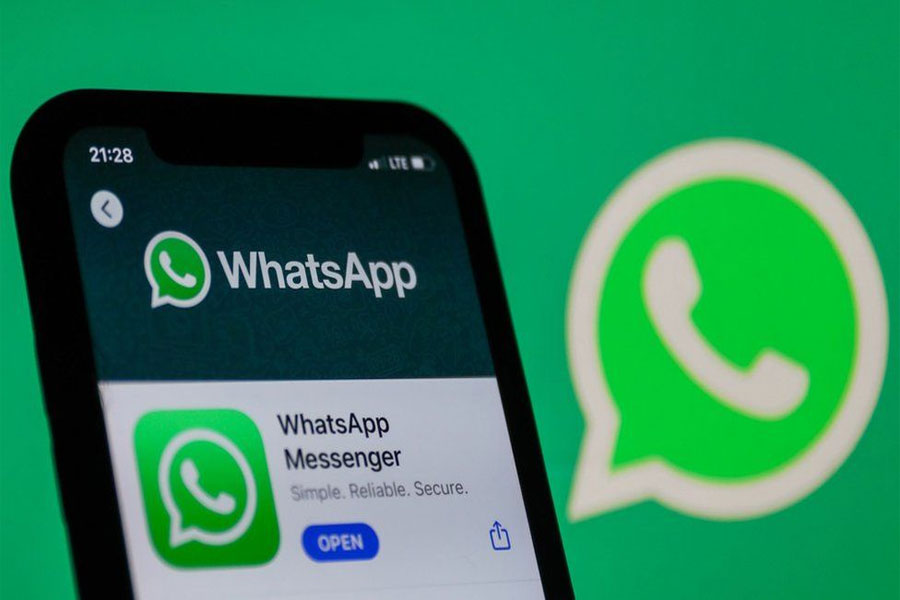 Meta-owned WhatsApp is working on a new Mac app that uses the Apple Mac Catalyst development environment to make better use of system resources.
According to AppleInsider, WhatsApp currently provides a web-based Electron app for Mac users in addition to its web app via browsers.
Electron and Catalyst are software development frameworks that help developers create desktop apps.
The new app has been in a closed beta for a few months, but now anyone can download the file on macOS Big Sur or later on the WhatsApp website, according to the report.
Following installation, it will display a QR code that users can scan with their iPhone to link their accounts using the WhatsApp iOS app.
The Mac app's three-panel interface provides access to archived chats, starred messages, phone calls, and settings.
The Catalyst app includes features not available in the Electron version, such as file drag-and-drop and a spell-checker, the report mentioned.
Meanwhile, WhatsApp has reportedly rolled out some new shortcuts for group admins to quickly and easily perform actions for a certain group participant, on iOS.
The new shortcuts simplify interactions with group members as now the platform supports large groups of up to 1,024 participants, reports WABetainfo.
The new update will help group admins quickly manage and communicate with such a large number of participants in private.
Maharashtra government will launch e-government & e-office portal: 1 April 2023
The Maharashtra government will launch an e-governance/e-office system in the state from April 1.
The system will help expedite government works, said the Chief Minister on Monday in his inaugural address at the All India E-Governance conference here.
The ''e-office' system will be launched in all government offices across the state from April 1 to make administrative work more dynamic and 'paperless.
''With the commencement of the 'e-office' system in all the government offices the work will speed up and it will be completely paperless. There will be more ease of doing business. Once all the offices start using 'e-office', working files and documents can be viewed and approved on mobile phones as well,'' said Mr Shinde.
He noted that at present the file coming to the Chief Minister for approval comes from 8 different levels. Due to this, there has been delay in decision-making. He asked the administration to send files to the CM from only four levels instead of 8 levels to expedite the decision.
WhatsApp rolling out voice status updates on iOS beta
Meta-owned messaging platform WhatsApp is reportedly rolling out a new 'voice status updates' feature on iOS beta, which will allow users to share voice notes via status updates.
Selected beta testers can now share voice notes as status updates by accessing the new feature within the text status section, reports WABetaInfo.
The maximum recording time for a voice note is 30 seconds, and users also have the option to forward voice notes from their chats to status.
The platform also provides users more control over their voice recordings by offering the ability to discard a recording before sharing it.
Similar to images and videos, voice notes shared via status will automatically disappear after 24 hours and users can delete them for everyone at any time.
Moreover, the shared voice notes are end-to-end encrypted so only people whom users choose can listen to them.
The new feature is expected to be widely rolled out to more users over the coming weeks, the report said.
On Wednesday, it was reported that the messaging platform was rolling out the same feature on Android beta.