Google plans to test AR glasses in public from next month
With an aim to help users, tech giant Google has announced that it is planning to test augmented reality (AR) glasses in public beginning next month.
The company said that testing AR prototypes only in a lab environment has its limitations.
"Starting next month, we plan to test AR prototypes in the real world. This will allow us to better understand how these devices can help people in their everyday lives," the company said in a blogpost. "And as we develop experiences like AR navigation, it will help us take factors such as weather and busy intersections into account — which can be difficult, sometimes impossible, to fully recreate indoors," it added.
The company said it will begin small-scale testing in public settings with AR prototypes worn by a few dozen Googlers and select trusted testers.
These prototypes will include in-lens displays, microphones and cameras — but they will have strict limitations on what they can do. "For example, our AR prototypes do not support photography and videography, though image data will be used to enable experiences like translating the menu in front of you or showing you directions to a nearby coffee shop," the company said.
"It is early, and we want to get this right, so we are taking it slow, with a strong focus on ensuring the privacy of the testers and those around them," it added.
WhatsApp working on new feature 'edit message' on iOS
Meta-owned WhatsApp is reportedly working on a new feature — "edit message" on iOS, which will be available in a future update of the app.
According to WABetaInfo, with this feature, users will be able to quickly and easily edit their mistakes in a message without sending additional messages.
In addition, it will also improve communication between users as it will offer users a way to ensure that their messages are clear, concise, and error-free.
Moreover, the report stated that messages can be edited within 15 minutes and will be marked with an "edited" label within the message bubble.
The ability to edit messages is currently under development.
Meanwhile, WhatsApp has launched its official chat on the platform where users can receive the latest information about the app, including updates and tips on how to use it on iOS and Android.
The chat comes marked with a green badge and includes tips and tricks on how to use the app and information on new features and updates.
Verified badges ensure that the chat is legitimate, helping to prevent users from falling victim to scams or phishing attempts that imitate the official WhatsApp account.
Adobe launches new generative AI to transform customer experiences
Software major Adobe has announced new generative AI innovations across its Experience Cloud that aims to redefine how businesses deliver customer experiences.
In Adobe Experience Cloud, customers will be able to move seamlessly between Sensei GenAI services and existing features, right within their workflows, the company said during the 'Adobe Summit'.
"Adobe has a long history of unlocking AI as a co-pilot for marketers, and we have a vision for generative AI that covers the full lifecycle of customer experience management, with the enterprise-grade security and data governance that our customers expect," said Amit Ahuja, senior vice president, Digital Experience Business at Adobe.
With Sensei GenAI, marketers and other customer experience teams will have a co-pilot to help increase their productivity without having to increase their workload.
The company will bring Adobe Firefly, a new family of creative generative AI models, directly into its Experience Cloud.
Adobe's first model, trained on Adobe Stock images, openly licensed content and public domain content where copyright has expired, will focus on images and text effects and is designed to generate content safe for commercial use.
In the future, marketers will be able to also train Adobe Firefly on the brand's own collateral, generating content that reflects the brand's style and design language.
Sensei GenAI will enable brands to instantly generate and modify text-based experiences across any customer touchpoint and leverage different large language models (LLMs), including ChatGPT through the Microsoft Azure OpenAI Service and FLAN-T5.
The selection will align with the unique needs of each business, stemming from brand guidelines, product vocabulary and customer insights.
Good news Mumbaikars! Minister says Vande Bharat train to Goa on the cards, to start soon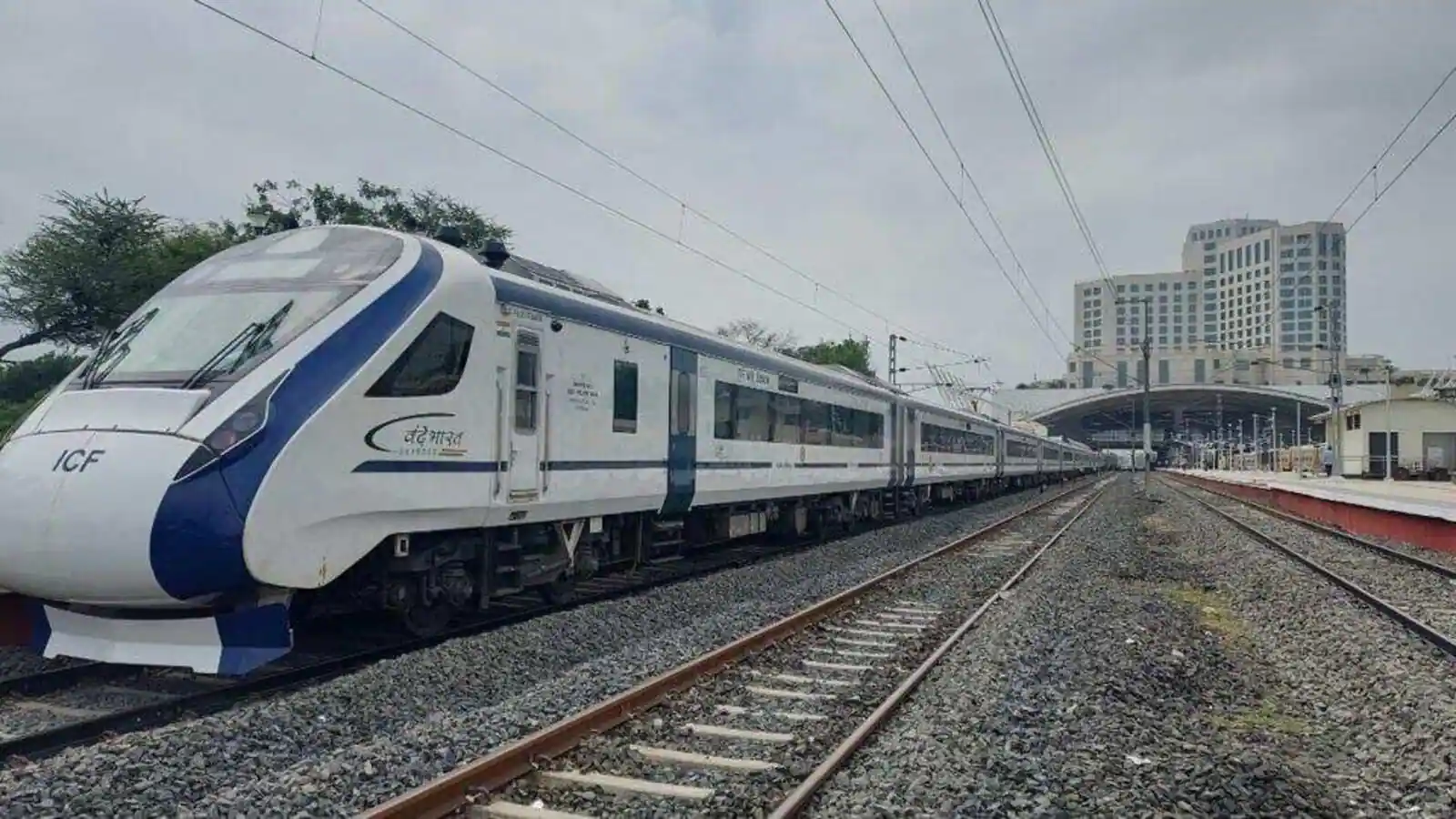 A Vande Bharat semi-high speed express train will be operated on the Mumbai-Goa route soon, Union Minister of State for Railways Raosaheb Danve has informed a delegation of legislators from Maharashtra.
MLC delegation informed by minister
This information was shared by Niranjan Davkhare, a member of the Maharashtra Legislative Council representing the Konkan graduates constituency.
The delegation of legislators met Danve on Friday. During the meeting, the Union minister told the group that a Vande Bharat Express train will be operated between Mumbai and Goa, Davkhare said in a release.
Service to be introduced after inspection
This express train will be operated between Mumbai and Goa on the lines of the ones introduced recently on Mumbai-Shirdi and Mumbai-Solapur routes to curtail travel time, Danve said.
The electrification of the Mumbai-Goa railway route has been completed and the new train service will be introduced following an inspection, the minister told the delegation.
The delegation discussed several issues concerning railways in Thane and Konkan region with the minister during the meeting.
Various railway projects and issues discussed
Issues like allotment of stalls to the railway project-affected persons or their relatives, mobile stalls at each railway station for farmers, raising the height of platforms to reduce the gap between them and trains, taking measures to prevent flooding due to the railway bridge at Mahad in Raigad, also came up for discussion, the release said.
The delegation discussed with Danve the demand to extend the Sawantwadi-Diva train service till Dadar, rehabilitation of those residing along the railway tracks under the Slum Rehabilitation Authority (SRA) scheme, and other issues, it added.
The legislators also demanded that the Mumbra station in Thane be renamed as Mumbra Devi station. Danve assured them that action will be taken after the state government submits a proposal to this effect.