Gen-Z fashion-favourite Urbanic kicks off to a roaring start on Myntra
London-based digital fashion brand and Gen-Zs chosen marque, Urbanic, opened to a thumping reception from young shoppers on day 1 of its launch on Myntra. This is among the biggest-ever opening day for a brand on Myntra catering to Gen-Z fashion. Urbanic was the second highest-grossing brand on the first day of its launch on Myntra. Myntra had announced the launch of Urbanic on its platform over a week ago, creating frenzy and excitement among the young, fashion-forward shoppers in the country, evident from the behemoth wishlists created starting 6 days before the brand went live on Myntra.
About 23,000 items were sold within the first 12 hours of going live and over 51,000 by the end of the day on September 1, the launch day, largely from the tops, dresses, and jeans categories, with pink, orange, purple, black and brown as the most sought-after colours. Shoppers started early so as to not miss out on their favorite styles, colors, and sizes to the dash, picking up 6.9k items through 2.8k orders within the first one hour of the opening day.
Key Highlights:
1. Top 3 categories — Tops, Dresses, and Jeans
2. Geography — ~55% of purchases were recorded from non-metro cities
3. Non-tier 1 cities that shopped the most — Imphal, Jaipur, and Lucknow
4. Number of shoppers on day-1 — ~22k
5. Number of orders placed in the first 12 hrs — 9k
6. Number of items sold on day 1 — Over 51K
7. Over 80% of styles from the collection wishlisted even before Urbanic went live on Myntra
8. Basics & floral print in tops; floral & ruched in dresses; and regular & distressed in denims among the most in-demand trends on the opening day
Myntra's collaboration with Urbanic, one of the favorites among fashionable Gen-Z shoppers in India for its chic, trendy, and flexibly priced fashion has brought the brand very close to one of the largest cohorts of such shoppers globally. With this partnership Myntra has ramped up its Gen-Z portfolio, adding over 2000 latest styles and designs from Urbanic onto its platform, hugely complementing the trendy selections Myntra is known for. An increasingly important cohort for the fashion, lifestyle and beauty major, Gen-Z fashion has taken over the digital space and has boosted the comeback of Y2K fashion whilst defining new trends. Their definition of fashion transcends the rulebook and embraces differences, gender fluidity, and individuality. Urbanic's offerings and designs capture the essence and spirit of this generation.
Over 50% of the offerings from Urbanic on Myntra will be priced under Rs. 999, which will further help establish unparalleled access to a plethora of bold, experimental, and stylish range of clothing and accessories throughout the country for shoppers. This addition to the portfolio further enhances Myntra's stronghold among the fashion-forward as the ultimate Fashion destination, offering the most stylish fashion in trend choices to the young shoppers ahead of the festive season.
Commenting on the successful launch, Ayyappan Rajagopal, Chief Business Officer, Myntra, said, "We are elated to witness this level of response and are grateful to our customers for this tremendous reception as we gear-up for the festive season. The consumer-centric ethos and progressive concepts of both Urbanic and Myntra have clearly resonated with the youth in India, especially young women, evident from the sales on the first day of the launch, which has surpassed our expectations by a huge margin. Our collaboration with Urbanic will provide Gen-Z a shorter route to express themselves and stand apart as we look forward to serving them with chic, trendsetting outfits."
Celebrating the phenomenal reception of the brand on Myntra, Rahul Dayama, Head of Marketing, Urbanic India said, "We are surely delighted by the overwhelming response Urbanic has received on Myntra. Grateful to be able to make Urbanic more accessible to fashion-conscious Indians and scale the brand to newer heights through this unparalleled partnership."
Premium segment at highest spot, 5G phones at 32% market share in India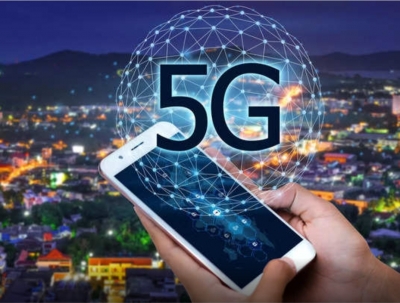 Premium segment (Rs 30,000 and above) contributed 11 per cent to India's smartphone shipments and 35 per cent to overall market revenue in 2022, the highest ever.
Samsung led the market in 2022 in terms of shipment value share with a 22 per cent share, followed by Apple, in the country, according to Counterpoint Research.
However, in terms of shipment volume, Xiaomi led the market in 2022 with a 20 per cent share, closely followed by Samsung.
Xiaomi slipped to third position in Q4 2022 with Samsung and vivo capturing first and second spots respectively.
5G smartphones captured a 32 per cent share in 2022. Samsung became the top-selling 5G brand in 2022 with a 21 per cent share.
Apple continued to lead the premium smartphone segment, with the iPhone 13 emerging as the top-selling model. Apple also led the market in Q4 2022 in terms of shipment value.
"Consumer demand started declining from the second quarter when the global economy was crippled by multiple macroeconomic issues like all-time high inflation, rising unemployment and geopolitical conflicts, affecting India's economy as well," said senior research analyst Prachir Singh.
Inventory build-up across channels after the second quarter led to lower-than-expected shipments throughout the second half of the year.
"We believe that the inventory and demand situation will continue to affect the market in the first half of 2023 before improving in the latter half driven by the festive season and upgrades to 5G devices," Singh added.
India's smartphone shipments declined 9 per cent YoY to reach over 152 million units in 2022, according to the report.
The decline, which is the second ever in India's smartphone market, can be attributed to the decline in entry-level and budget segments which faced supply constraints at the beginning of the year and then witnessed lower demand throughout the year.
"While entry-tier and budget segments were most affected, the premium segment remained immune and showed double-digit growth. OEMs' increased focus, consumers upgrading for premium features and, most importantly, availability of various financing schemes," said research analyst Shilpi Jain.
Overall, India smartphone market revenue remained flat despite a 9 per cent YoY decline in shipments.
OnePlus grew 50 per cent YoY in 2022 driven by the OnePlus Nord CE 2 series.
It focused on diversifying and expanding its product portfolio across different price points and increasing its offline presence to drive sales, the report mentioned.
WhatsApp working on new software that uses Apple Mac Catalyst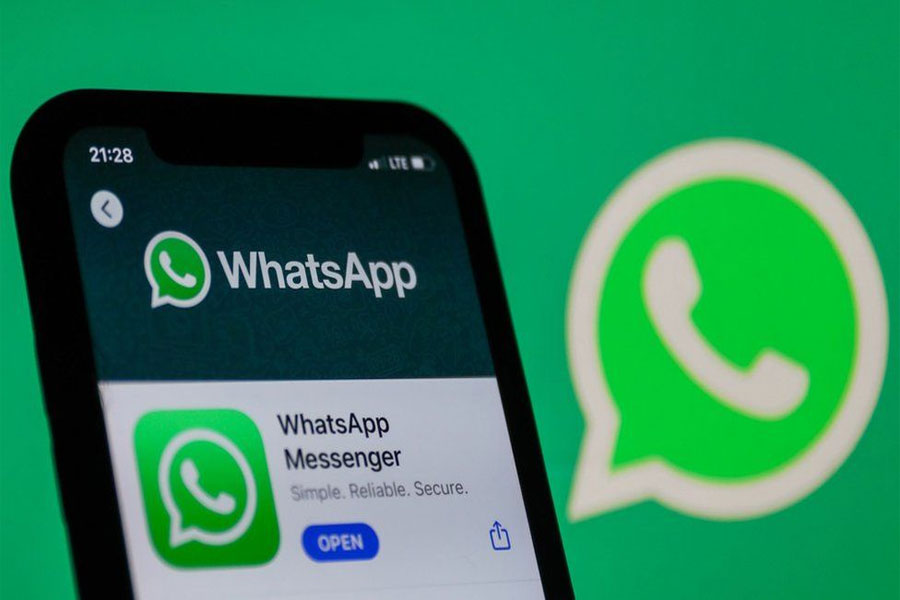 Meta-owned WhatsApp is working on a new Mac app that uses the Apple Mac Catalyst development environment to make better use of system resources.
According to AppleInsider, WhatsApp currently provides a web-based Electron app for Mac users in addition to its web app via browsers.
Electron and Catalyst are software development frameworks that help developers create desktop apps.
The new app has been in a closed beta for a few months, but now anyone can download the file on macOS Big Sur or later on the WhatsApp website, according to the report.
Following installation, it will display a QR code that users can scan with their iPhone to link their accounts using the WhatsApp iOS app.
The Mac app's three-panel interface provides access to archived chats, starred messages, phone calls, and settings.
The Catalyst app includes features not available in the Electron version, such as file drag-and-drop and a spell-checker, the report mentioned.
Meanwhile, WhatsApp has reportedly rolled out some new shortcuts for group admins to quickly and easily perform actions for a certain group participant, on iOS.
The new shortcuts simplify interactions with group members as now the platform supports large groups of up to 1,024 participants, reports WABetainfo.
The new update will help group admins quickly manage and communicate with such a large number of participants in private.
Mumbai: No jumbo block on Western Railway on Sunday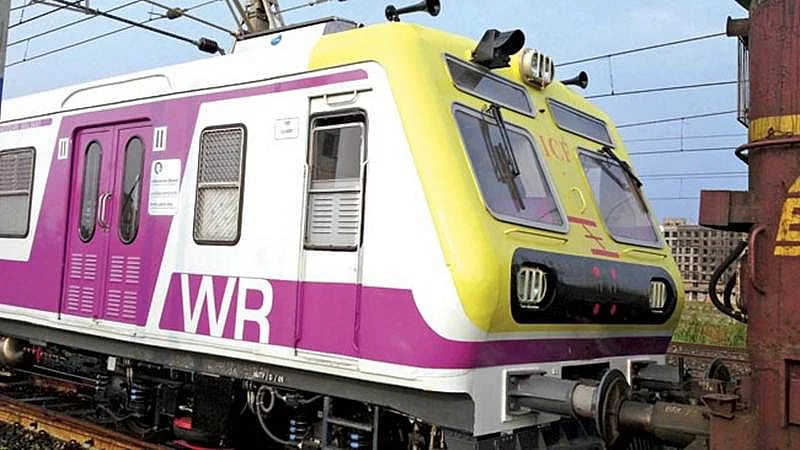 There will be no jumbo block on Sunday, January 29 over Western Railway's (WR) Mumbai suburban section, the WR announced today.
Major block to dismantle Gokhale bridge
Earlier last week, the Western Railway had enforced a major 4.5 hour block on the down slow lines from 12.15am to 4.45am on the intervening nights of Jan 19-20 and Jan 20-21 to carry out dismantling work of the Gokhale road overbridge at Andheri.
As a result, a number of local train services were affected.