First conviction in Delhi riots case: Man given 5-year jail term
A special Delhi court hearing the Delhi riot cases, on Thursday, delivered the first judgement while awarding a five-year jail term to one Deepak Yadav for burning down the house of a 73-year-old woman.

Before this, a man was acquitted by the court in July. This is the first jail term awarded to anyone in the Delhi riots case, said a police official.

Additional Sessions Judge Virender Bhat awarded the jail term to the accused.

Last month the court had held Dinesh Yadav guilty under sections 143 (member of an unlawful assembly), 147 (punishment for rioting), 148 (rioting armed with a deadly weapon), 457 (house trespass), 392 (robbery), 436 (arson) of IPC read with section 149 (member of unlawful assembly guilty of a common offence) of IPC.

He was convicted for being a member of an unlawful assembly and rioting, and taking part in robbing. He was also convicted for burning down the house of an elderly woman Manori.

A senior police official said that Yadav was arrested by them on June 8, 2020. The police said they had enough evidence against him to prove the case of the prosecution.

On August 3 last year the court framed charges against Yadav. nDuring the trial Yadav had pleaded not guilty and claimed innocence.

Delhi riots took place in February 2020 in which 53 people were killed and over 700 suffered injuries.


7 soldiers killed, 19 injured in Ladakh road accident
Seven soldiers were killed and 19 others injured in a road accident in Ladakh on Friday, defence sources said.
According to the sources, 26 soldiers were injured in the road accident in Turtuk area of Ladakh.
"Seven soldiers died on the spot while 19 others were injured. The injured soldiers have been airlifted to military hospital in Chandigarh," a defence source said.
Human-animal conflict, elephant shot dead in Karnataka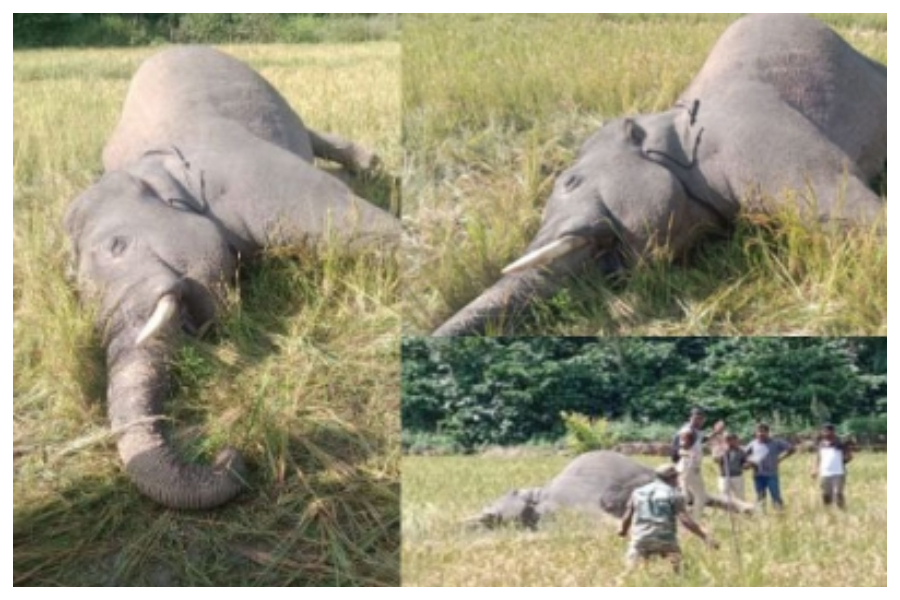 The conflict between man and wildlife has come to the fore in Karnataka once again. On Friday, an elephant was shot dead in an agricultural field near Alur taluk in Hassan district.
Forest officials said that the elephant was a 20-year-old male. They are gathering information to trace the culprits.
Sources said that about 5 elephants have died unnatural deaths in the region in the past 1 year.
The villagers maintain that their repeated appeals to address the elephant menace is falling on deaf ears. "The government has closed their eyes on us. We are struggling and fighting to protect the crop that we grow for food," they said.
There are more than 20 wild elephants in the region and they destroy crops and attack villagers. However, though protests are staged, the authorities do not bother about the problem, the villagers stated.
Forest officials maintain that the killing was the result of human-animal conflict. An investigation will be conducted and the killers would be nabbed, they said.
Hybrid terrorist arrested in Srinagar
Jammu and Kashmir police and security forces have arrested one hybrid terrorist belonging to the LeT along with arms and ammunition from Bemina area of Jammu and Kashmir's Srinagar district, officials said on Friday.
Police said acting on a specific tip-off about the movement of terrorists Bemina area, a joint checkpoint was set-up by Srinagar Police, Army's 2nd RR and valley QAT CRPF at Bemina crossing.
"An individual suspiciously approaching towards the checkpoint was challenged who tried to flee from spot but was apprehended tactfully by the alert party," police said.
He has been identified himself as Nasir Ahmad Dar, resident of Gund Brath Sopore. On his personal search, one pistol, one magazine and five live rounds were recovered from his possession.
"Preliminary investigation revealed that, the arrested accused was working as a hybrid terrorist of proscribed terror outfit LeT outfit and was involved in delivering pistols in Srinagar city to carry out targeted killings," a police officer said.
A case has been registered and further investigation is in progress.