FIR against unknown person for threatening MP Navneet Rana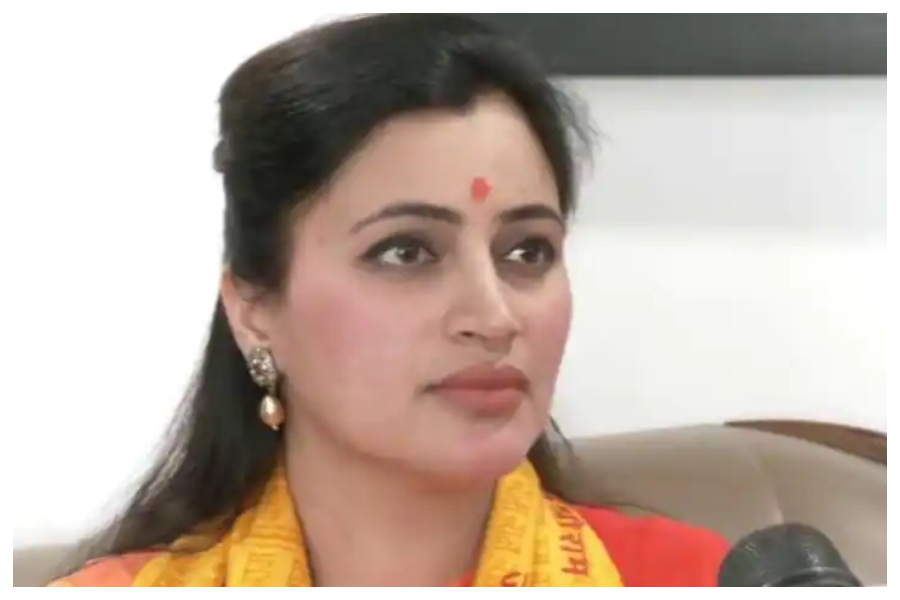 Delhi Police has registered an FIR against an unknown person for allegedly issuing death threats to Member of Parliament Navneet Rana, an official said on Thursday.
"An FIR has been registered at the North Avenue police station under sections 506 (punishment for criminal intimidation) and 509 (word, gesture or act intended to insult the modesty of a woman) of the Indian Penal Code," Deputy Commissioner of Police (New Delhi district) Amrutha Guguloth said.
Rana's Personal Assistant, Vikas Goswami, in the complaint, alleged that the parliamentarian received 11 calls on Tuesday in which the caller threatened her of dire consequences if she ever recites Hanuman Chalisa or comes to Maharashtra.
"The caller spoke to her very rudely and in a very inappropriate manner. He abused her, threatened to kill her and said he won't allow her to enter Maharashtra," the complaint lodged in Hindi read.
He further wrote that MP Rana was extremely disturbed and scared after several threatening calls.
Meanwhile, the Delhi Police has started probing the matter, and call detail records of the parliamentarian are being examined.
Govt provides 'Y+' security cover to 15 rebel Sena MLAs
The Union government has decided to provide 'Y+' category security cover of armed Central Reserve Police Force (CRPF) personnel to 15 rebel Shiv Sena MLAs who have revolted against the Uddhav Thackeray government in Maharashtra.
Sources said that 'Y+' category security cover of armed CRPF personnel has been provided to 15 Shiv Sena MLAs which include Prakash Surve, Sadanand Sarvankar, Yogesh Dada Kadam, Pratap Sarnaik, Ramesh Bornare, Mangesh Kudalkar, Sanjay Shirsat, Latabai Sonawane, Yamini Jadhav, Pradeep Jaiswal, Sanjay Rathod, Dadaji Bhuse, Dilip Lande, Balaji Kalyanar and Sandipan Bhumare.
These leaders have joined Eknath Shinde's camp in the ongoing political crisis in Maharashtra.
The centre's decision came a day after Shinde in a letter to Chief Minister Uddhav Thackeray alleged that the security cover provided to the family members of the rebel Shiv Sena MLAs had been withdrawn.
The Maha Vikas Aghadi (MVA) government had rejected the charges. Shinde claimed to have the support of more than two-thirds of the Shiv Sena MLAs.
Even as the BJP has officially kept itself away from the Shiv Sena's internal tussle, it is being reported that rebel leader Shinde, who is camping in Guwahati and Maharashtra former Chief Minister Devendra Fadnavis may have met Union Home Minister Amit Shah at an undisclosed location in Gujarat's Vadodara.
Maharashtra Governor conquers Covid, back home to Raj Bhavan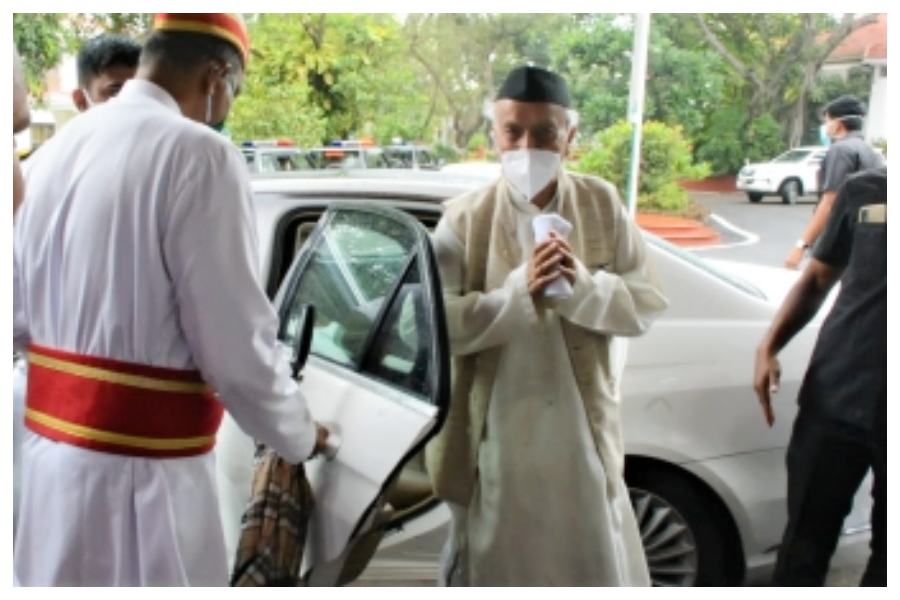 Maharashtra Governor Bhagat Singh Koshyari returned to Raj Bhavan after conquering a Covid-19 infection for four days, here on Sunday.
Koshyari, 80, was discharged from the Sir HN Reliance Foundation Hospital in south Mumbai where he was admitted on June 22.
Appearing cheerful as he was welcomed by the Raj Bhavan staff, the Governor said he was feeling "perfectly fine" now – as he prepares to grapple the huge political crisis engulfing the Maha Vikas Aghadi government.
"I got discharged from the hospital after four days. I am perfectly fine now. However, I have been advised to rest for a couple of days more. I would like to thank all my well-wishers," tweeted Koshyari.
Will set up separate block of Shiv Sena: Rebel MLA Deepak Kesarkar
Asserting they are still part of the Shiv Sena, one of the rebel MLAs Deepak Kesarkar on Saturday said the dissident legislators would be setting up a separate block of the party.
In a press conference here at Radisson blu hotel where he has been camping along with 40 other rebel Shiv Sena MLAs, Kesarkar, speaking on behalf of the rebels and their leader Eknath Shinde, said they are still part of Shiv Sena, and aiming to take a different direction for which they have the desired majority.
"At this point, we are not merging with any other party as we respect (Maharashtra Chief Minister) Uddhav Thackeray. We will be setting up a separate block," he told reporters.
"If our faction does not get the recognition, to prove our numbers we will go to the court," Kesarkar said, adding the rebel MLAs won't quit the Sena rather will carry on the legacy of "Balasaheb".
"This is nothing but a constitutional struggle. We are not leaving the ideology that Balasaheb lived on. We didn't do anything illegal or wrong."
He also said there can be no Shiv Sena without Uddhav Thackeray.
Referring to the incidents of attacks on residences and offices of the rebel MLAs in Maharashtra, Kesarkar said: "We also want to tell the Chief Minister to fulfil the constitutional responsibility he has and ensure that the violence is stopped. The MLAs are not feeling safe to return as no stern action is being taken against the perpetrators."
Meanwhile, Assam Chief Minister Himanta Biswa Sarma on Saturday told reporters: "I have nothing to say about Maharashtra politics… Assam will not deal with the matter of Maharashtra."
"There are many guests staying in all the hotels of Guwahati, like in Taj, Novotel, etc. People are coming to Assam for many reasons. Also, the Assam government is not supposed to pay the bills of any guests coming to Assam. Maharashtra is neither a poor state nor the MLAs are… so why would the Assam government pay their bills?"
Sarma further said: "One can file an RTI to know about the hotel expenditures. This is our job to provide security, the comfort of staying to anyone who has come from outside to the state."
Meanwhile, the Assam units of Shiv Sena and NCP staged a protest against rebel MLAs outside the Radisson Blu hotel.
They were later removed from the spot.