Festive Prospects: Healthy demand to sustain despite challenges says Maruti Suzuki
Passenger vehicle (PV) demand is expected to maintain growth momentum in the coming months despite rising ownership cost as well as production challenges.
Accordingly, PV market leader Maruti Suzuki India believes the upcoming festive season will boost buying sentiments.
Lately, the sequential sales' momentum has been subdued due to rising ownership and operating cost.
According to Shashank Srivastava, Executive Director (Marketing & Sales), Maruti Suzuki India: "Healthy sales momentum is expected to be maintained during the main festive period starting from mid-October. Till now, the festival of Onam saw a decent sales uptrend. However, there are uncertainties on the supply side."
In India, the main tranche of the festive season commences from Navratri till Diwali.
"Factors such as shift to personal mobility from shared transport, lower interest rates, migration towards established brands as well as pent up demand are giving a push to sales momentum," he said.
"Rural sector is also doing well because the income levels have improved."
Presently, the auto giant's 40 per cent sales come from the rural areas while 60 per cent is from urban India.
Last month, the auto major's total sales rose to 130,699 units from 124,624 units sold during the corresponding period of 2020.
The total sales in the month included domestic sales of 105,775 units, off-take to other OEM of 4,305 units and exports of 20,619 units.
However, on a sequential basis, it had sold 162,462 units in July 2021.
"Production has been impacted due to electronic components shortage in August. This is critical as cost and waiting period increases due to lesser production."
The automobile major has reported an 8 per cent fall in its vehicle production in August.
It produced a total of 113,937 units last month, compared to 123,769 units in August 2020.
Besides, vehicle acquisition cost has gone up due to rising commodity prices and high regulatory levies.
India's auto market is considered to be highly price sensitive unlike those of Japan and the European Union.
At present, the industry is grappling with rising costs of steel, plastics and rare metals in addition to high forms of levies, insurance and road tax.
Recently, the company had to go in for a price hike due to rising commodity prices, especially those of steel, copper, rhodium and palladium amongst others.
"Earlier, we tried not to raise prices to revive demand by cost cutting and other measures. But continuously rising material cost has left us with no options."
Notably, 70 per cent of the overall vehicle cost is of manufacturing materials.
"Till now, we had to increase prices four times, in January, April, July for CNG cars and Swift and in September. Currently, commodity prices have started to soften-up a bit, the industry believes that the material cost will plateau out on these levels and soften more in Q3FY22 and Q4FY22."
Furthermore, this phenomenon has in some degree countered the positive effects of easy availability of finance along with low interest rates.
Additionally, vehicle operating cost has surged as a result of exponential rise in fuel prices.
"Running cost, largely depends on fuel efficiency and its price. Costs of diesel and petrol are at their peak, thereby negatively impacting car sales.
"Positive thing is that CNG running costs are now much less than before and CNG cars are gaining traction."
US dollar falls amid rising risk aversion
The US dollar recorded a deep decrease in late trading on Friday as demand for a safe haven shot up.
The dollar index, which measures the greenback against six major peers, decreased 0.75 per cent at 96.0468 in late trading.
The discovery of a new Covid-19 variant in South Africa sent jitters across global markets on Friday, Xinhua news agency reported.
Surging demand for a safe haven drove 10-year Treasury bond yield to 1.479 per cent on Friday, down 16.2 basis points from the previous trading session.
Commodity-based currencies were in a free fall on Friday morning as the price of commodities plunged with global equities, said a note by foreign exchange and international payment solutions provider Tempus, Inc.
In late New York trading, the euro was up to $1.1313 from $1.1209 in the previous session, and the British pound was up to $1.3335 from $1.3321 dollars in the previous session. The Australian dollar decreased to AU $0.7118 from AU $0.7185 .
The US dollar bought 113.13 Japanese yen, lower than 115.36 Japanese yen of the previous session. The US dollar decreased to 0.9217 Swiss franc from 0.9357 Swiss franc, and it increased to 1.2783 Canadian dollars from 1.2648 Canadian dollars.
GST Council should rationalise rates: PHD Chamber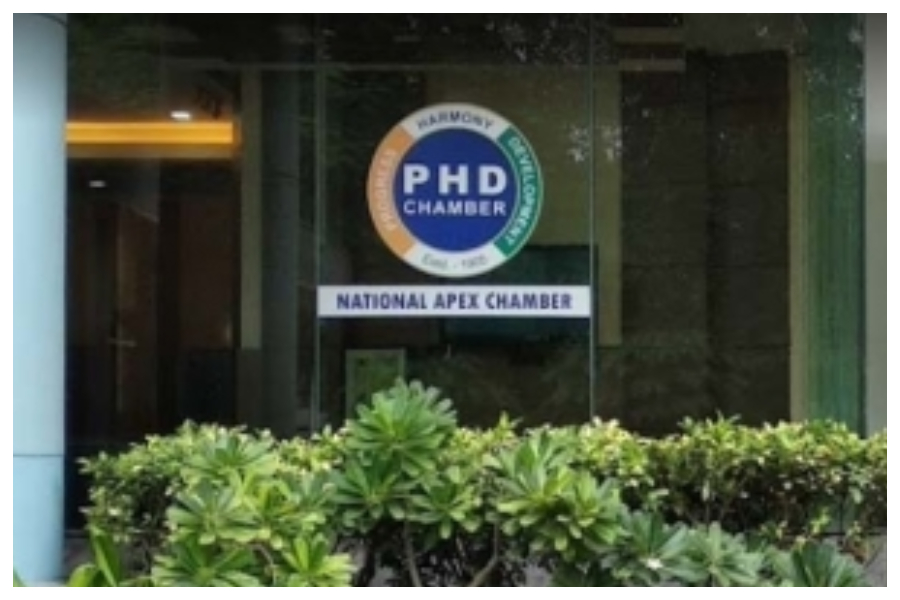 Industry body PHD Chamber of Commerce and Industry has urged the GST Council for rationalising rates in its forthcoming meeting.
As per the industry body, the current rates are not in-sync with demand creation and employment generation in the country.
"We urge the government to rationalise the GST rates into three major slabs of 5 per cent, 10 per cent and 15 per cent along with a few 'Sin Goods' in the slab of 28 per cent," said PHD Chamber of Commerce and Industry President Pradeep Multani.
Accordingly, the industry body said that items in category of 12 per cent rate should be reduced to 10 per cent and items in the category of 18 per cent rate should be reduced to 15 per cent.
"The items in 0 and 5 per cent category should be kept as it is."
"There should not be more than 25 items in the category of 'Sin Goods' which is rated at 28 per cent."
According to Multani, the rationalisation of the tax slabs would create tremendous demand in the economy, subside the inflationary pressures, enhance the sentiments of producers for production and create employment opportunities for the growing workforce in the country.
"The lower taxes are always good to enhance the tax base and tax to GDP ratio," Multani said.
"Going ahead, a level playing field for industry would be crucial for the promotion of Aease of doing business in the country."
Paytm posts Q2 results, revenue from ops up by 64% to Rs 10.9 bn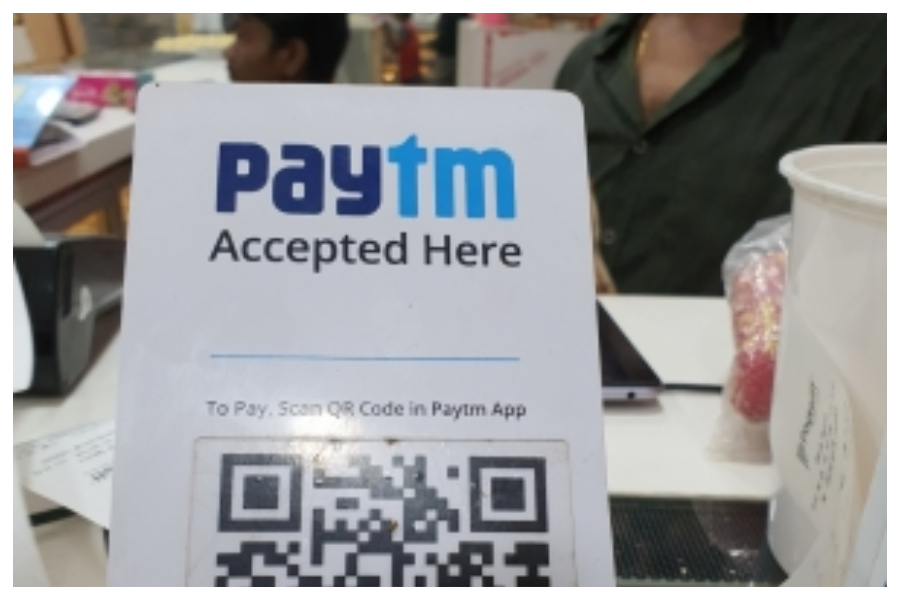 India's leading digital ecosystem for consumers and merchants, Paytm announced its second quarter earnings report. The digital payments and financial services platform saw its revenue from operations grow by 64 per cent Y-o-Y to Rs 10.9 billion in Q2 FY 2022, driven by 52 per cent growth in non-UPI payment volumes (GMV) and more than 3 times growth in financial services and other revenue.
The company's contribution profit grew to Rs 2.6 billion in Q2 FY 2022, year-on-year increase of 592 per cent. The contribution margin jumped to 24.0 per cent of revenue from 5.7 per cent the previous year.
Paytm posted an improved Adjusted EBITDA margin to (39 per cent) of revenues in Q2 FY 2022 (Rs 4,255 million), from (64 per cent) of revenues Q2 FY 2021 (Rs 4,267 million), along with increased investments in technology and merchant base expansion.
"The growth of non-UPI GMV has driven continued payments revenue growth, and our UPI-led payment volume growth is translating to a significant ramp up of our financial services offering. We are driving digital payments and financial services penetration and widespread adoption across India. Paytm has seen a strong second quarter of FY22, which is a testimony to the strong two-sided ecosystem of consumers and merchants that we have built. We have maintained the growth momentum in our payments services business, expanded our financial services business aggressively and are on our way to pre-Covid volumes for Commerce and Cloud services," said the company's management on the second quarter earnings.
Paytm's Gross Merchandise Value (GMV) growth was driven by active user engagement & adoption across businesses. The company's GMV for Q2FY2022 was Rs 1,956 billion, up by 107 per cent Y-o-Y and the growth momentum continued in October 2021, where the GMV at Rs 832 billion was up 131 per cent Y-o-Y.
The company's average Monthly Transacting Users (MTU) in Q2FY2022 is up by 33 per cent Y-o-Y to 57.4 million and the trajectory has continued in October 2021 with 63 million MTUs, growth of 35 per ent Y-o-Y compared to 47 million MTUs in October 2020. The Monthly GMV per Transacting User for Q2 FY 2022 grew 55 per cent Y-o-Y to Rs 11,369.
Paytm, which has been focussed on growing its financial services platform, saw its revenue from payments and financial services grew 69 per cent Y-o-Y to Rs 8,426 million while Commerce and Cloud Services revenue grew by 47 per cent Y-o-Y to 2,438 million.
The company's lending sector saw a huge boost as the number of loans disbursed grew 714 per cent year-on-year to over 2.8 million in Q2 FY 2022. The lending business continued to show strong growth as a result of the rapid scale-up of all of the company's lending products, including Postpaid (Buy-Now-Pay-Later), consumer loans and merchant loans. The company's financial institution partners disbursed around 1.3 million loans in October 2021, a 472 per cent increase in numbers of loans disbursed Y-o-Y and aggregating to a total disbursal of Rs 6,270 million implying a 418 per cent increase in value of loans disbursed Y-o-Y.
Paytm's merchant base grew to 23 million in Q2 FY 2022, up from 18.5 million in Q2 FY 2021. The devices deployed base grew to 1.3 million in Q2 FY 2022 from 0.3 million as of Q2 FY 2021. We continue to witness strong adoption of our devices amongst merchant partners as our deployed base further increased to approximately 1.4 million as of October 2021, the company said.