ECB sets 'moderately lower pace' for bond buying
The European Central Bank (ECB) decided to leave its key interest rates unchanged and set a "moderately lower pace" for the Covid-19 pandemic-related bond buying.
"Based on a joint assessment of financing conditions and the inflation outlook, the Governing Council judges that favourable financing conditions can be maintained with a moderately lower pace of net asset purchases under the pandemic emergency purchase program (PEPP) than in the previous two quarters," the ECB said in a statement on Thursday.
Earlier this year, after its March and June meetings, the ECB decided that purchases under the PEPP in the second and third quarters would be conducted at a significantly higher pace than during the first months of the year, reports Xinhua news agency.
Thursday's announcement came as eurozone inflation surged to three percent in August, the highest in ten years, according to a flash estimate published last week.
The ECB also left other policy measures largely unchanged.
Eurozone key interest rates will remain at record low levels, with the base interest rate, marginal lending rate and deposit rate unchanged at 0.00 per cent, 0.25 per cent and minus 0.50 per cent, respectively.
The PEPP, first rolled out in March last year to cushion the impact from the pandemic and expanded twice thereafter, has a total envelope of 1.85 trillion euros ($2 trillion) and is set to run until at least the end of March 2022.
The 3 per cent rise in eurozone headline inflation in August, together with a jump in core inflation to 1.6 per cent, had largely exceeded analysts' expectations.
At a press conference on Thursday, ECB President Christine Lagarde reiterated that the surge in inflation is expected to be temporary.
"Summing up, the euro area economy is clearly rebounding. However, the speed of the recovery continues to depend on the course of the pandemic and progress with vaccinations. The current rise in inflation is expected to be largely temporary and underlying price pressures will build up only gradually," Lagarde told reporters.
According to the ECB, the inflation upswing mainly reflects the strong increase in oil prices since around the middle of last year; the reversal of the temporary value-added tax (VAT) reduction in Germany; delayed summer sales in 2020; and cost pressures due to supply chain issues — all of which should ease or fall out of the year-on-year inflation calculation over the course of 2022.
If supply bottlenecks last longer and feed through into higher than anticipated wage rises, price pressures could be more persistent, Lagarde said.
The ECB's latest projections expect annual inflation in the eurozone to be 2.2 per cent in 2021, 1.7 per cent in 2022 and 1.5 percent in 2023, all revised upwards compared with the forecasts three months ago.
Lagarde also said policymakers believe that the eurozone's growth will be back to the 2019 pre-pandemic level at the end of this year, which is two quarters earlier than initially anticipated.
The latest ECB staff projections foresee the eurozone's real GDP to grow 5 per cent this year, 4.6 per cent in 2022 and 2.1 per cent in 2023.
Dutch bank ABN Amro said there was a little relief in the market that Thursday's move is a slowdown rather than a taper.
It expects the PEPP to end in March 2022.
However, policy rates are likely to remain on hold through 2024, given the ECB's symmetric 2 per cent inflation target and subdued inflation outlook in the medium term, according to the bank.
Reliance Jio, GSMA roll out initiative to train rural women in digital skills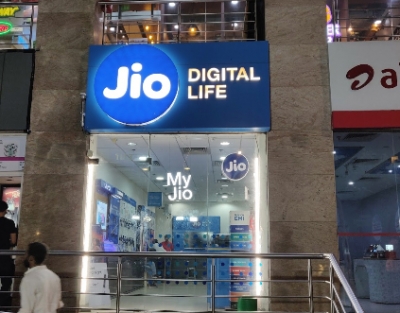 Reliance Jio and global mobile network operators' organisation GSMA on Tuesday announced the roll-out of their digital skills programme to train rural women in India.
The programme aims to provide need-based training to rural women and individuals from marginalised/low-income groups to help them make meaningful use of digital access.
The national roll-out phase is now underway, with the programme being rolled out across 10 states.
"We are proud to partner with GSMA in this programme to take digital skills training to the women across India and be the wind beneath their wings," said Isha Ambani, Director, Reliance Jio.
As per the GSMA's 'Mobile Gender Gap Report 2022', women in India are 41 per cent less likely than men to use mobile internet.
A total of 330 million women in India still do not use mobile internet, compared to 248 million men. Lack of literacy and digital skills is one of the top reported barriers to mobile internet use.
As a part of the programme, the GSMA and Jio teams worked together to assess prevalent digital skill gaps and develop need-based digital skills training toolkits that are India-specific.
Over 1,000 rural women and men from Uttar Pradesh and Tamil Nadu participated and provided inputs for the refinement of the digital training toolkits during the trial phase.
Reliance Foundation will be supporting the roll-out through its large network and self-help groups, particularly in rural areas.
"More needs to be done to ensure women are not being left behind in an increasingly connected world. We are excited to partner with Jio and Reliance Foundation to take the Digital Skills Programme national and help accelerate digital inclusion for women," said Mats Granryd, Director General, GSMA.
The GSMA is a global organisation unifying the mobile ecosystem to discover, develop and deliver innovation foundational to positive business environments and societal change.
Centre asks Vodafone Idea to convert Rs 16,000 dues into equity
Financially-stressed telecom company Vodafone Idea said on Friday that the government has directed it to convert a portion of its dues worth Rs 16,000 crore it owes to the exchequer into equity in the government's favour.
"It is hereby informed that the Ministry of Communications has [directed] the company to convert the NPV of the interest related to deferment of spectrum auction instalments and AGR dues into equity shares to be issued to the government of India," the company said in a filing.
The government will take 33 per cent equity in Vodafone Idea after converting all interest related to payments for spectrum and other dues into equity.
This will make the government the largest shareholder in the telecom company.
Vodafone Idea will convert dues of Rs 16,133 crore into equity and issue shares for Rs 10 each, the company informed.
"We had sought a firm commitment that the Aditya Birla Group would run the company and bring necessary investments. The Birlas have agreed and hence we have agreed to convert. We want India to be a three-player market plus BSNL and ensure healthy competition for consumers," Telecom Minister Ashwini Vaishnaw said in a statement.
I-T dept raids over 30 locations of five builder groups across Jaipur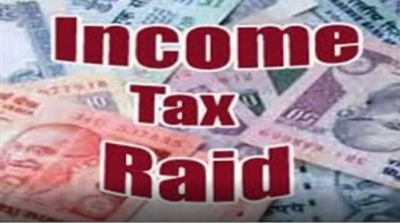 The Income Tax department on Thursday raided over 30 locations of five builder groups across Jaipur. The teams also conducted search operations at two locations of a builder group in Gurugram.
Officials said that the I-T department had received a tip-off that these builders were engaged in making cash deals while selling flats in multi-storey buildings, plots and commercial properties in Jaipur.
After verification, 40 teams of the investigating branch of the I-T department raided their locations on Thursday morning. Raids have been conducted at the premises of Manglam Group, Sanjivani, R-Tech, Jugal Derewala and Haridutt, including their offices, corporate offices and residential premises.
The I-T teams have raided places in Jaipur including Tonk Road, Mansarovar, Rajapark, Jagatpura, C-Scheme, Civil Lines, Ajmer Road, Delhi Road, Agra Road and Sanganer.
Sources said that the department had received complaints of undisclosed income running into crores of rupees. All the five builders were using cash to buy and sell land. So the I-T teams raided around 38 targets simultaneously. According to the information received so far, huge amount of cash, and documents of land purchase and sale have been found from their premises.