Farah Khan shares rare throwback pic of Karan Johar in non-designer clothes, Aishwarya sporting sindoor
Choreographer-director Farah Khan recently shared a throwback picture dating more than two decades back. The picture shows Dharma Productions head honcho Karan Johar in simple clothes, who otherwise is seen wearing clothes from some of the best designers across the world.
In the picture, which is from Farah's housewarming party after she bought her first house in Mumbai, Karan Johar can be seen ditching the designer wear as he wore a simple teal coloured shirt paired with denims. In addition, the picture also features Aishwarya Rai Bachchan sporting sindoor as she came to the party straight from the sets of Sanjay Leela Bhansali's 'Devdas', Rani Mukerji, Farah's brother Sajid Khan and her cousin Farhan Akhtar.
Sharing the picture on her Instagram, Farah wrote in the caption, "Housewarming 2001 at the first home I bought..PS: Aishwarya had come straight from Devdas shoot thus the sindoor and rare pic of Karan Johar in non-designer clothes."
Karan Johar made sure to be the first one to comment on the photo and his comment reads, "oh my God" Farah replied to his comment, "So cute you were."
'Adipurush' teaser out; most precious film, says Prabhas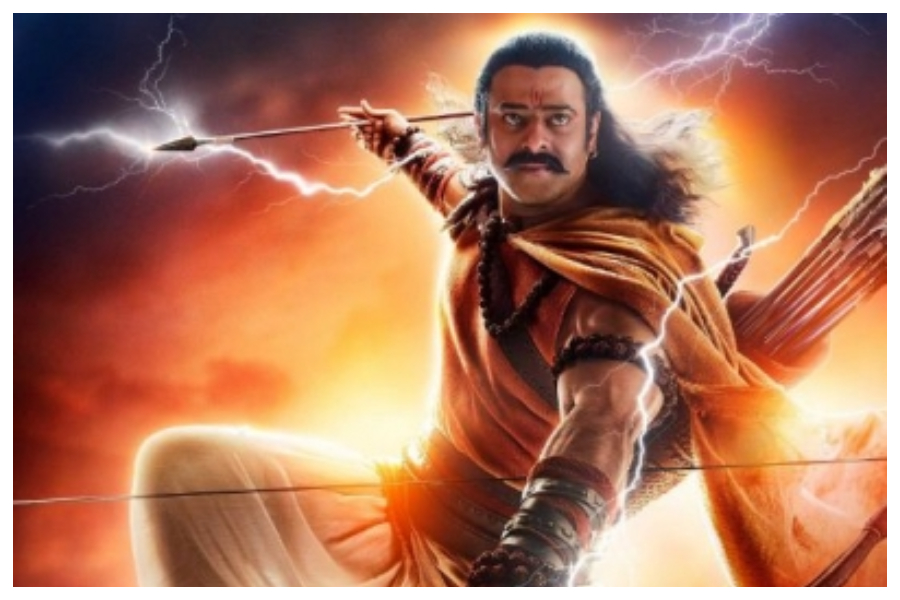 "Adipurush", one of the most anticipated Indian films of 2023, whose first teaser was released here on Sunday, unites the talents of Prabhas (of the "Baahubali" franchise) and Om Raut, who directed the Ajay Devgn-starrer "Tanhaji: The Unsung Warrior", the biggest Indian box office hit of 2020, reports 'Variety'.
"Adipurush" is Raut's take on the 'Ramayana' by Valmiki. The film is set 7,000 years ago and in the film, Prabhas's character is not called Lord Ram, he is Raghav, which is another name for Ram.
Sita, played by Kriti Sanon, is called Janaki (as in King Janaka's daughter), while Saif Ali Khan's Ravana is Lankesh (lord of Lanka), which are also derivatives of their 'Ramayana' names, notes 'Variety'.
Adipurush literally means 'first man', but here the interpretation is that of 'best man'.
Post "Tanhaji", Raut could have called any Indian A-lister for his next film but he chose Prabhas. "I always had Prabhas in my mind when I was writing Raghav's character — it became so compelling for me," Raut said in a conversation with 'Variety'. "If it was not him, I would have not made the film."
Raut made it to Hyderabad from Mumbai in the middle of India's first Covid-19 lockdown to discuss the film with Prabhas in person. The actor describes the meeting as a "super exciting day".
"After three days, I got a little stressed because I thought it's the most precious film for the country — can I do it?" Prabhas told 'Variety'. "Om said not to worry and so it was a beautiful thing that happened. I think it's the most prestigious film in my life."
Prabhas says he signed on because of Raut's intriguing screenplay and how it integrates the history and culture of India. "The way he designed the film was amazing, huge. And I think he made it very well," Prabhas said.
Actresses Nikki Tamboli, Sofia Singh taken to Tihar Jail to recreate meetings with Sukesh
Two actresses — Nikki Tamboli and Sofia Singh — were taken inside the Tihar Jail to "recreate" their alleged meeting with conmon Sukesh Chandrashekhar, a senior Delhi Police official said Tuesday.
"It was part of the ongoing probe into the Rs 200 crore extortion case related to Sukesh Chandrashekhar," the official said.
Chandrashekhar, presently lodged in Jail No. 3 of the Tihar Jail, was arrested last year for allegedly cheating and extorting money from some high-profile people, which includes former Fortis Healthcare promoter Shivinder Mohan Singh's wife Aditi Singh. Many women Bollywood actors and models have been questioned by the Enforcement Directorate for their alleged links to Chandrashekhar.
In April 2021, he was arrested in another money laundering case linked to the 2017 Election Commission bribery case, which allegedly involved a former AIADMK leader and others.
Notably, the Enforcement Directorate, recently in an application in Supreme Court, had mentioned that accused Sukesh has repeatedly committed offences, including that of money laundering during his incarceration in jail by subverting the legal system and prison rules with the help of his knowledge of technology and his "ability to con people".
According to the sources, 'Big Boss' fame Nikki Tamboli, 'Bade Acche Lagte Hai' fame Chahat Khanna, Sophia Singh, and Arusha Patil met Chandrashekhar in the jail premises and he introduced himself as a producer of the southern film industry.
A source said that Chandrashekhar's aide Pinky Irani, who was arrested later, had facilitated their meetings with Chandrashekhar. All these four actresses were given expensive gifts of renowned brands such as Gucci, Versace, and Louis Vuitton.
Chandrashekhar also transferred some Rs 5.20 lakh into the account of Patil, who has admitted to have met him but not in the jail. When Irani introduced Khanna to Chandrashekhar, the actress was allegedly given Rs 2 lakh and a blue-coloured Versace watch.
Chandrashekhar allegedly deposited Rs 2 lakh into the account of Singh and later gifted her an LV bag. She was, later on, given Rs 1.5 lakh more.
Irani got an amount of Rs 10 lakh from Chandrashekhar for introducing him to Tamboli, and she gave Rs 1.5 lakh to Tamboli. Later on, Chandrashekhar gave her a Gucci bag and Rs 2 lakh on their first meeting.
'We have lost a gem': Condolences start pouring in for Raju Srivastava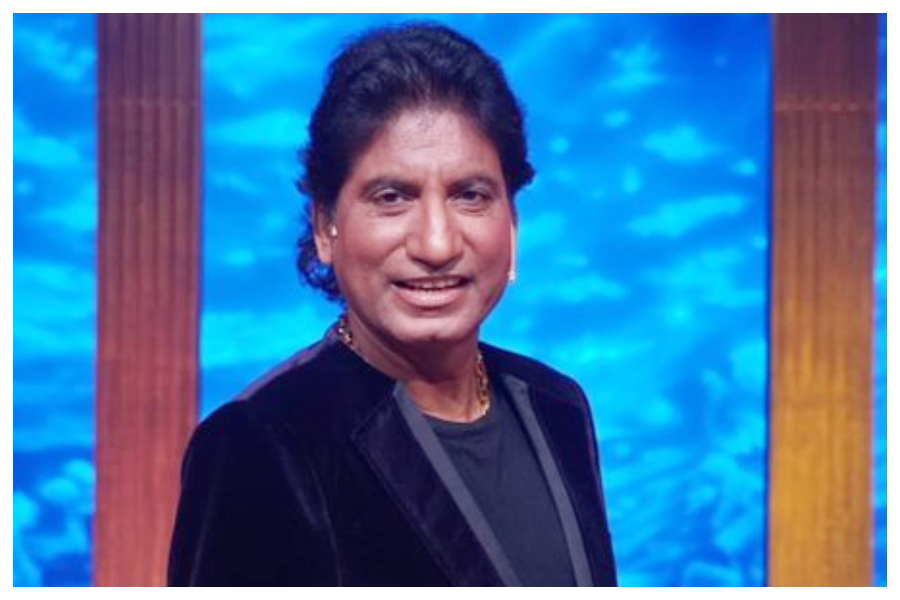 Even as the news of comedian Raju Srivastava's death spread across the country, messages of condolence started pouring in.
The first to react was Samajwadi Party leader Akhilesh Yadav, who said: "It is regrettable that Raju Srivastava is no more with us. He came from a poor family, but with his talent and hard work, he created his presence in the world. There are very few talented comedians like him. I remember how he wanted to contest from Kanpur when he joined SP."
Srivastava was indeed given an SP ticket in the run-up to the 2014 Lok Sabha elections, but he later returned it and joined the Bharatiya Janata Party.
Filmmaker Madhur Bhandarkar tweeted: "Saddened to hear the tragic news of Raju Srivastava's untimely demise. He made us all laugh with his amazing comic timing for so many years. We have lost a gem. My deepest condolences to his family members and admirers."