Delhi High Court denies bail to CBI officer, Deshmukh's lawyer in 'document leak' case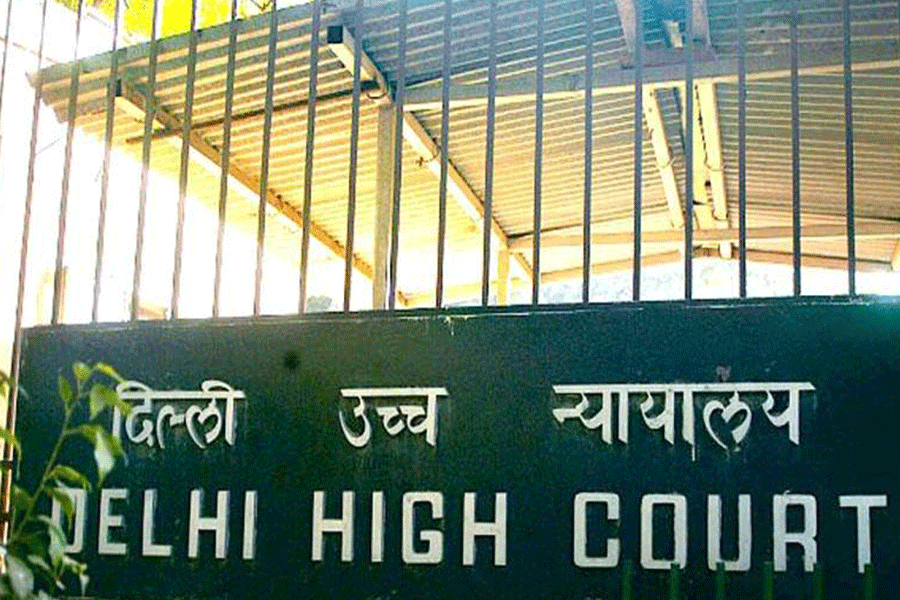 The Delhi High Court on Saturday refused to grant bail to former Maharashtra Home Minister Anil Deshmukh's lawyer Anand Daga and CBI investigating officer Sub-Inspector Abhishek Tiwari in connection with a case alleging leaking of confidential documents to divert the probe against Deshmukh in a corruption case.
In the order, Justice Yogesh Khanna stated that the allegation in the present FIR is based on "tampering of the evidence".
"Thus, considering the initial stage of investigation, I am not inclined to grant bail to the petitioners herein, at this stage," he said.
As per the FIR, Abhishek Tiwari, who was assisting the Enquiry Officer in the preparation of the probe report, was in possession of sensitive documents.
On June 28, he visited Pune for investigation and met the co-accused Daga to pass on details regarding the inquiry and the investigation, the FIR stated.
He allegedly shared copies of different documents like memorandum of proceedings, sealing-unsealing memorandum, statements, seizure memos etc. related to the investigation of the case with Daga and also an unknown person through Whatsapp on many occasions.
The CBI had arrested Daga from Mumbai and Tiwari from Delhi. Later, Daga was shifted to a Delhi court on transit remand.
The lawyers of the duo argued that only four days of remand was given to the accused and the trial court refused to extend it.
The petitioners are in custody for 40 days and the CBI did not even file an application for interviewing them, the counsels said in their plea to grant bail.
However, the probe agency submitted that the offences committed by the petitioners are serious in nature and no investigation can proceed if the lawyer of the accused and the Investigating Officer join hands to benefit someone.
Fuel prices hold for a week despite firm global oil rates
Petrol and diesel prices remained unchanged for the seventh consecutive day on Thursday under the daily price revision mechanism followed by oil marketing companies, thus providing further relief to consumers.
The pump price of petrol in Delhi, which fell to Rs 103.97 a litre at 6 a.m. last week on Thursday from the previous day's level of Rs 110.04 a litre, remained at the same level. The diesel prices also remained unchanged in the capital at Rs 86.67 a litre.
In the financial capital Mumbai, petrol continued to be priced at Rs 109.98 a litre and diesel Rs 94.14 a litre.
Prices also remained static on Wednesday in Kolkata where the price of petrol reduced by Rs 5.82 to Rs 104.67 per litre and that of diesel by Rs 11.77 to Rs 89.79 per litre last week.
Petrol price in Chennai also remained at Rs 101.40 per litre and diesel Rs 91.43 per litre.
Across the country as well, the price of fuel largely remained unchanged on Thursday but the retail rates varied depending on the level of local taxes.
After softening, the global crude prices have again touched a three-year high level of over $85 a barrel now. The rise in US inventory has pushed down crude prices a bit but OPEC+ decision on only gradual increase in production in December could push up crude prices further. This could put pressure on oil companies to revise fuel prices upwards again.
Before price cuts and pause, diesel prices have increased 30 out of the last 48 days taking up its retail price by Rs 9.90 per litre in Delhi.
Petrol prices have also risen on 28 of the previous 44 days taking up the pump price by Rs 8.85 per litre.
Since January 1, petrol and diesel prices have risen by more than Rs 26 a litre before the duty cuts.
The excise duty cut by the Centre last week was the first such exercise since the onset of Covid pandemic. In fact, the government had revised excise duty on petrol and diesel sharply in March and again in May last year to mobilise additional resources for Covid relief measures.
The excise duty was raised by Rs 13 and Rs 16 per litre on petrol and diesel between March 2020 and May 2020 and was standing high at Rs 31.8 on diesel and Rs 32.9 per litre on petrol before finally the centre decided on duty cut.
Former Himachal minister G.S Bali passes away at 67
Senior Congress leader and former Himachal Pradesh minister Gurmukh Singh Bali passed away on Saturday after a prolonged illness. He was 67.
The four-time legislator died at the All India Institute of Medical Sciences (AIIMS) in New Delhi, his son Raghubir Singh Bali posted on his Facebook page.
Another FIR in Rajasthan for celebrating Pak win in T20 match
A couple of days after a school teacher was arrested and granted bail for celebrating Pakistan's victory in a T20 World Cup match, an FIR has been lodged against a person of Banswara on similar charges.
He too had updated his status on social media congratulating Pakistan for its win in the T20 World Cup against India on October 24.
The FIR was registered on Thursday after one Amit Singh, resident of Kushalgarh, filed a written complaint against Armaan of the same area.
The complaint said that the 'message was going viral since the morning of October 25, from an Instagram account arman.sk90 which has a status "Congratulations" Pakistan'.
The complainant alleged that another message was also going viral on social media which says 'Don't Judge a Book by its cover-Babar Azam', adding that such messages were disturbing the national sentiments and national harmony too.
In Kushalgarh, the Rajasthan Police have registered a case in the matter and further investigations are on, said officials.
Two people have also been booked in Jodhpur for celebrating Pakistan's victory in the same match.