Conspiracy to frame me in Anil Deshmukh-style: Nawab Malik
Maharashtra Minorities Affairs Minister Nawab Malik on Saturday made a startling claim that a conspiracy is underway to frame him in an 'Anil Deshmukh-style fake case', allegedly at the "behest" of some officials in central agencies – but did not identify them.
Talking to mediapersons, Malik claimed that he has acquired some e-mails and WhatsApp chats of officers of Central probe agencies "instigating" people to lodge false complaints against him.
"I have all the evidence with full details of the conspirators… I am going to lodge a complaint with Mumbai Police Commissioner and also Union Home Minister Amit Shah for a thorough probe and necessary action," Malik asserted.
The Minister — who has launched a crusade against Nartcotics Control Bureau Zonal Director Sameer Wankhede – said that he has acquired solid evidence that "a plot is being hatched to trap him in a false case like that of former home minister Anil Deshmukh, currently in judicial custody."
Malik added that for the past couple of months after he started his serial expose on Wankhede and the 'farzi' (fraudulent) rave party raid on the Cordelia Cruise on October 2, he and his family are being "shadowed" by some suspicious unknown persons.
"They are making enquiries about my family, my grandchildren, my own movements, clicking pictures of my home and offices… Last week, when I traveled abroad (Dubai), they had come again, but were given a hot chase by some people in my locality as they took unauthorised photos of my home," Malik said.
Some youngsters on motorcycles pursued the duo in the car and intercepted them near the Lokmanya Tilak Terminus, and questioned them.
"They claimed that they sped off in their car as they panicked and feared a beating from the youngsters… Subsequently, after we posted their photos on social media, people voluntarily came forward with details and information on the duo and their car, how one of them has been continuously stalking me and other things. Now, I shall lodge a police complaint against them," Malik said.
The senior Nationalist Congress Party national spokesperson reiterated that he would not be cowed down by any Central agency's officers "attempting to entrap him in a sham matter", and vowed to continue his ongoing campaign on various fronts.
Against the backdrop of his startling revelations in the past couple of months, the state government had recently enhanced the security cover for Malik.
Can reduce Juhi Chawla's 5G suit fine, but on one condition: Delhi HC
The Delhi High Court on Tuesday said it will consider reducing actress-environmentalist Juhi Chawla's fine – slapped for abuse of the process of law in relation to a lawsuit challenging 5G wireless network technology – from Rs 20 lakh to Rs 2 lakh on the condition she does some service for the public.
A division bench of Justice Vipin Sanghi and Justice Jasmeet Singh said: "We will make it Rs 2 lakh but that comes with another condition. Considering that your client is a celebrity, she should do some public work. Her status should be implied for some good of society. She could do a programme for the Delhi Legal Services Authority (DLSA)."
Representing Chawla, senior advocate Salman Khurshid, argued that the petitioner had raised a genuine concern on the impact of 5G technology on the human body. If the cost amount could be waived, his client could go back to pursue the cause, he said.
Later, he said he would seek her instructions on the suggestion made by the court.
Further, issuing notice to the DLSA Secretary, the court listed the case for further hearing on January 27.
On January 21, the DSLSA approached the court seeking the execution of the order, in which Chawla and two others were directed to deposit Rs 20 lakh fine imposed in relation to a lawsuit challenging 5G wireless network technology.
On June 4 last year, Justice J.R. Midha had dismissed her lawsuit against the setting up of 5G wireless networks in the country. Her plea stated the levels of RF radiation are 10 to 100 times greater than the existing levels. It also claimed that the 5G wireless technology can be a potential threat to provoke irreversible and serious effects on humans and it could also permanently damage the earth's ecosystems.
The court had held that the suit filed by Chawla and two others were defective, non-maintainable, and also contained unverified and vexatious assertions and also imposed the fine.
Maha BJP MLA Nitesh Rane moves SC for anticipatory bail
BJP's Maharashta MLA Nitesh Rane, the son of Union Minister Narayan Rane, has moved the Supreme Court, seeking anticipatory bail in an attempt to murder lodged against him in Sindhudurg district last month.
Senior advocate Mukul Rohatgi, representing Rane, mentioned the matter for urgent hearing before a bench headed by Chief Justice N.V. Ramana, submitting that the matter is a result of political rivalry. After hearing brief submissions, the bench agreed to consider the request to list the matter urgently.
Rane has challenged the January 17 order of the Bombay High Court, declining to entertain his plea seeking anticipatory bail, before the top court. The matter is connected with a road rage incident, which occurred in December last year. The complainant alleged that his motorcycle was hit by a car without a number plate and claimed he heard one of the occupants say "should inform Gotya Sawant and Nitesh Rane".
The Maharashtra Police had given an oral assurance before the high court that Rane would not be arrested till Monday. However, Nitish claimed the case was registered to stop him from participating in the Sindhudurg District Co-operative Bank elections.
PM condoles loss of lives in Maha accident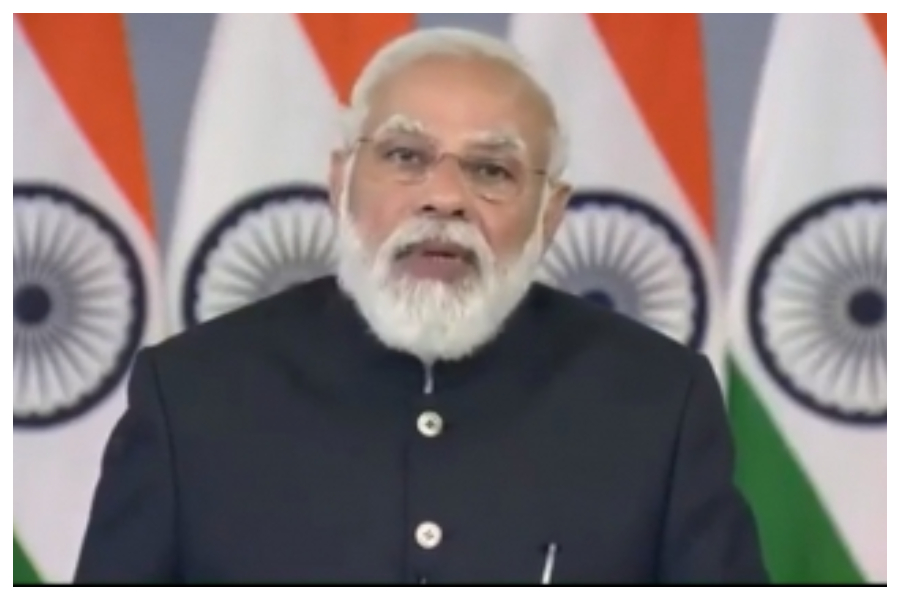 Prime Minister Narendra Modi on Tuesday expressed deep grief over the loss of lives due to an accident near Selsura in Maharashtra. The Prime Minister has also announced an ex-gratia from the Prime Minister's National Relief Fund (PMNRF) for the victims.

In a series of tweets, the Prime Minister's Office tweeted, "Pained by the loss of lives due to an accident near Selsura in Maharashtra. In this hour of sadness, my thoughts are with those who have lost their loved ones. I pray that those injured are able to recover soon: PM."

In another tweet, the PMO said, "PM @narendramodi announced that Rs. 2 lakh each from PMNRF would be given to the next of kin of those who have lost their lives in the accident near Selsura. Those who are injured would be given Rs. 50,000."

At least seven medical students, including the son of a BJP legislator, were killed in a major road accident on the highway in Wardha district of Maharashtra early on Tuesday.

According to a police official, the accident took place when they were travelling in an SUV from Yavatmal to Wardha. At one stretch as the SUV sped on a bridge near Selsura, the driver lost control over the vehicle and it plunged into the river below. All the victims were students of the Sangavi Medical College.