Congress pays homage to Rajiv Gandhi on his birth anniversary
The Congress on Saturday remembered Rajiv Gandhi on his 78th birth anniversary and underlined the country's achievements during his tenure as the Prime Minister.
Recalling him as a visionary, Party General Secretary Jairam Ramesh: "His single term as Prime Minister will be remembered for numerous landmark and far-reaching achievements of which six stand out for his personal drive, commitment and leadership."
He said Rajiv Gandhi deepened the foundations of the IT revolution that has transformed India. He ushered in the country into the computer, telecom and software development era. "He launched technology missions for addressing societal challenges that have, for example, made India a world-leader in vaccine production and made the country polio-free," Ramesh said in a statement.
Second, he led the way personally in ensuring that Panchayats and Nagarpalikas were accorded Constitutional status with one-third reservation for women and emerged as effective institutions of self-government. The fact that there are now 14 lakh women elected to such institutions is a tribute to his determination, the veteran leader said.
Besides, he crafted accords that brought peace and development back to troubled regions of the country like Assam, Punjab, Mizoram and Darjeeling.
Fourth, he ensured that 18-year olds have the right to vote, opened a new future to youth by establishing the network of Navodaya Vidyalayas in all districts and had Swami Vivekananda's birthday declared as National Youth Day.
Rajiv Gandhi, he said, will also be remembered for launching the Project Clean Ganga and the national wasteland development programme and was responsible for a comprehensive law to protect the environment. Simultaneously, the process of liberalisation was initiated which paved the way for the 1991 economic reforms that were anchored in the Congress manifesto that bore his imprint.
Sixth, the former prime minister also took significant initiatives to resolve our long-standing issues with China & Pakistan and submitted to the UN an action plan for universal and complete nuclear disarmament.
"The Indian National Congress salutes this brave son of India and rededicates itself to the ideals he stood for, the principles he upheld, the values he cherished and the causes he championed." the statement read.
PFI ban: Vijayan holds high-level meeting with police officials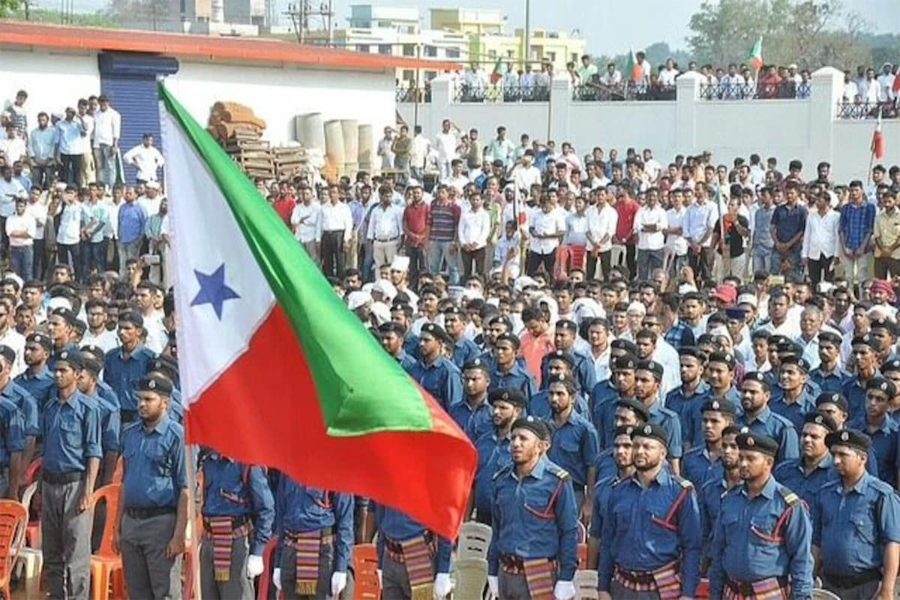 Hours after the Centre banned the Popular Front of India, Kerala Chief Minister Pinarayi Vijayan on Wednesday met top state police officials to take stock of the situation and draw elaborate plans to ensure that everything is kept under control.
State police chief Anil Kant told Vijayan that everything is under control and the Superintendents of Police of all the 14 districts have been asked to be on high alert.
In a related development, the RSS office at Aluva in Ernakulam district was provided Central security.
Meanwhile, PFI state General Secretary A. Abdul Sathhar, in a press statement, said that the PFI has been wound up and asked its cadres to stop all political activities and organisation work.
News also came the Kerala Police, acting on the directions of the National Investigation Agency, took Sathar into custody and is now kept at the Kollam Police Club waiting for the NIA officials to arrive to take him away.
In an early morning joint operation last week, the NIA and the Enforcement Directorate took into custody several top level state and national leaders of the PFI from various parts of the state in two cases registered at Delhi and in the state.
Those who were named in the case registered in Delhi were immediately taken to Delhi and produced before a court there and those named in the case in the state before local courts here.
Maharashtra ATS to enforce further crackdown on PFI after Centre's ban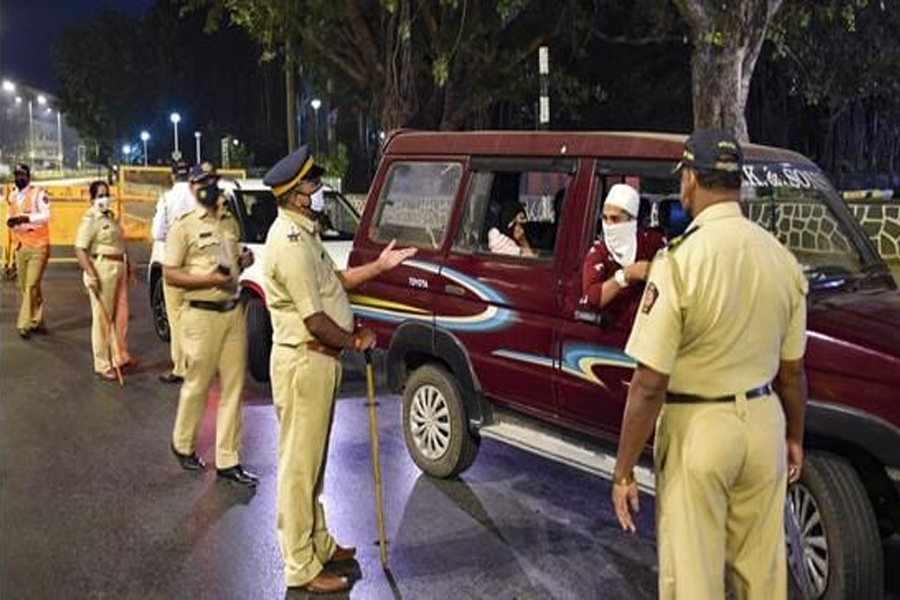 The agency has so far conducted raids in 12 districts in Maharashtra, arresting and detaining scores of people linked to the Islamist organisation
Following the central government's imposition of a five-year ban on the Popular Front of India (PFI), the Maharashtra anti-terrorism squad (ATS) is planning to enforce a further crackdown on the organisation in the state, a senior officer said on Wednesday."Relevant action has been initiated against the PFI in Maharashtra in accordance with the Centre's ban this morning. We are getting details of their offices, members and bank accounts," the officer said.
The agency has so far conducted raids in 12 districts in Maharashtra, arresting and detaining scores of people linked to the Islamist organisation. Sources said that more arrests are likely to happen in the days to come based on interrogations of the accused arrested so far.
The Union home ministry's move banning the PFI and its affiliates under Section 3 of the stringent Unlawful Activities (Prevention) Act will be referred to a tribunal for adjudication, whether or not there is sufficient cause to declare the organisation "unlawful association", people familiar with the procedure said.
Why right-wing majoritarian outfits not banned, asks Owaisi
AIMIM president Asaduddin Owaisi on Wednesday said that the Centre's ban on Popular Front of India (PFI) cannot be supported and asked the government why has it not banned right-wing majoritarian organisations.
The Hyderabad MP said while he has always opposed PFI's approach and supported democratic approach, this ban on PFI cannot be supported.
The All India Majlis-e-Ittehadul Muslimeen (AIMIM) president believes that a draconian ban of this kind is dangerous as it is a ban on any Muslim who wishes to speak his mind. "The way India's electoral autarky is approaching fascism, every Muslim youth will now be arrested with a PFI pamphlet under India's black law, UAPA," tweeted Owaisi.
"How come PFI is banned but organisations associated with convicts of Khaja Ajmeri bomb blasts aren't? Why has govt not banned right wing majoritarian organisations?," he asked.
He said actions of some individuals who commit crime does not mean that the organisation itself must be banned. He pointed out that the Supreme Court has also held that mere association with an organisation is not enough to convict someone.
"Muslims have spent decades in prison before being acquitted by courts. I have opposed UAPA & will always oppose all actions under UAPA. It runs afoul the principle of liberty, which is part of basic structure of the constitution," he wrote.
"We should remember that Congress amended UAPA to make it stringent & when BJP amended the law to make it even more draconian, Congress supported it This case will follow timeline of Kappan, where any activist or journalist is randomly arrested & takes 2 years to even get bail," he added.