CARE Ratings places NDTV's bank facilities on 'credit watch', shares gallop
The shares of Adani group's takeover target satellite channel company New Delhi Television Ltd (NDTV) continued to hit the upward circuit on Monday with the price touching Rs 540.85.
The 52-week low price for the scrip was Rs 72.
Meanwhile, credit rating agency CARE Ratings has placed ratings assigned to NDTV's bank facilities on credit watch with developing implications following takeover decision by the Adani group.
NDTV, which had postponed its 34th annual general meeting (AGM)to September 27 from the earlier fixed date of September 20, said it has completed the dispatch of notice for the shareholders meeting on September 3, 2022.
Due to change in the date of the AGM, the Register of Members and the Share Transfer Book of the Company will now remain closed September 20-27 (both days inclusive), NDTV had said.
The scrip has been on the upswing since August 23, the day on which the Adani group's AMG Media Networks announced its subsidiary Vishvapradhan Commercial Private Ltd's (VCPL) decision to exercise its rights to acquire 99.5 per cent of equity shares of RRPR Holding Private Ltd, the investment company of NDTV promoters – Prannoy Roy and Radhika Roy.
The VCPL holds 1,990,000 warrants of RRPR Holding entitling it to convert them into 99.99 per cent stake in the latter.
The VCPL has exercised its option in part, resulting in acquisition control of RRPR Holding — 1,990,000 equity shares or 99.50 per cent.
RRPR Holding holds 29.18 per cent stake in NDTV that has three national television channels.
This triggered the issue of open offer to acquire shares of NDTV from the public as per SEBI's (Substantial Acquisition of Shares and Takeovers) Regulations, 2011.
Placing the credit ratings of NDTV's bank facilities on credit watch with developing implication, CARE Ratings said it will continue to monitor the developments in this regard and will take a view on the ratings once the exact implications of the acquisition on the credit risk profile of the company are clear.
According to CARE Ratings, the ratings continue to remain constrained by high exposure towards group companies and revenue concentration risk as the company majorly generates revenue from advertisement which in turn exposes the company's revenue profile to the business cycle of the advertisers.
"The ratings are also constrained on account of uncertainty over ongoing litigations against the company and its promoters especially pertaining to tax demand, hence the impact of the same on operational and financial risk profile of the company is not clear," CARE Rating said.
According to CARE Ratings, NDTV had a total investment of Rs 335.13 crore in its subsidiaries/joint ventures/associates as on March 31, 2022 (Rs 325.03 crore as on March 31, 2021) as against its tangible net worth of Rs 345.09 crore as on March 31, 2022, majority of which are in NDTV Networks Limited, having an investment of Rs 315.70 crore as on March 31, 2022 (NDTV Networks Limited have a negative net worth of Rs 28.48 crore as on March 31, 2022).
"There are a number of ongoing litigations against the company especially pertaining to tax demand, the outcome of which will be crucial, particularly in the matter pertaining to transaction with Universal Studios International BV (a General Electric company) wherein a tax demand of
Rs 450 crore had been raised against the company for AY 2009-10," CARE Ratings said.
"Further, the company had also received demand notice from SEBI for alleged non-disclosure of tax demand dated November 22, 2019, against which the company filed an appeal and matter is likely to be listed on September 12, 2022. Company also received show cause notice from the Directorate of Enforcement (ED) for the alleged contraventions under Foreign Exchange Management Act, 1999 ("FEMA")," the credit rating agency said.
The CARE Ratings said the company also received notice dated August 20, 2018, from SEBI in regard to alleged violation of Clause 36 of erstwhile Listing Agreement for non-disclosure of loan agreements entered into by Prannoy Roy, Radhika Roy and RPRR Holding with VCPL in 2009-10.
"Further, the investigation by CBI is also pending with respect to the FIR registered against the company, promoters and other officials on August 19, 2019, in a case of alleged violation of foreign direct investment rules in one of their companies under section of Indian Penal Code, 1980 and Prevention of Corruption Act, 1988. In addition to this, there are few other investigations also pending w.r.t. income tax demand. Any adverse developments in relation to these ongoing legal cases having a material impact on the operational or financial risk profile of the company shall remain negative from the credit perspective," CARE Ratings said.
Bids worth ₹6,500 crore pour in for government's stake sale in Coal India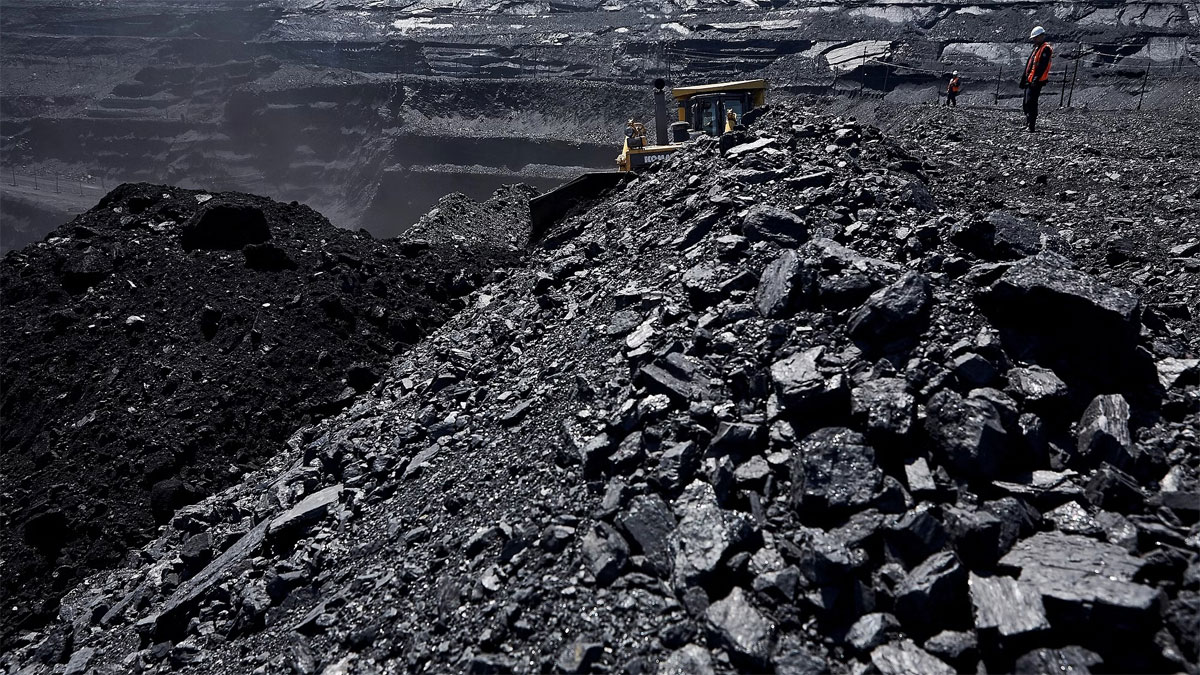 The Indian government's divestment bid hadn't received the expected response in the past few years, as it has kept bringing down its target and still missed the Rs 65,000 crore target by more than 50 per cent last year. It called off the privatisaiton of firms such as Bharat Petroleum after failing to get bids, and Air India was also rescued by Tata when no one else stepped up to buy it. But the Indian government's latest offer for sale of a stake in Coal India, has received an overwhelming response, with bids worth Rs 6,500 crore from institutional buyers.
Against its OFS for 8.31 crore shares of the state-owned coal producer, the government received bids for 28.76 units, which is 3.46 times the number of stocks on offer.
Positive signs at the beginning of the year
The shares were offered at a 7 per cent discount, as part of the first stake sale by the government in FY24.
With a target of raising Rs 51,000 crore via divestment this year, the government put up a 3 per cent stake in the PSU for sale.
Half of it was part of the OFS, and the other 1.5 per cent stake was set aside in case of oversubscription.
This was part of a 66 per cent stake which the Indian government holds in Coal India.
Entrepreneur Mohammed Junaid Shares How Hard Work And Positivity Helped Him Be On The Top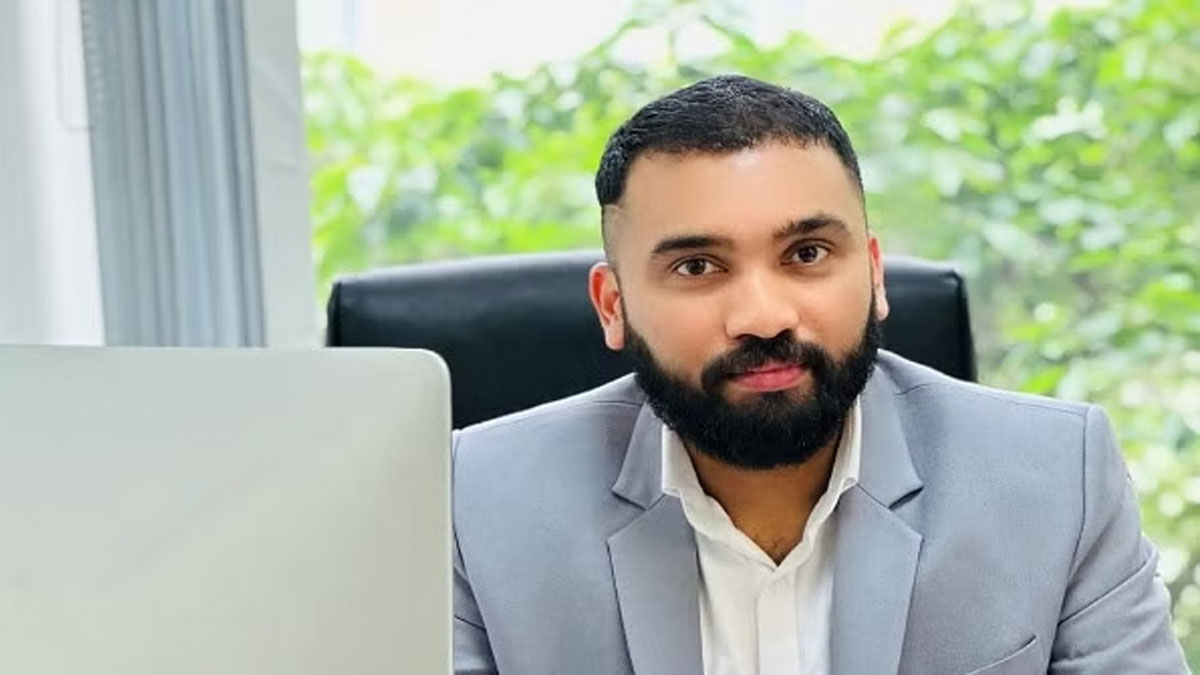 While it's easy to get lost in the dream of success, the reality is that success does not come overnight. It requires hard work, dedication and commitment to achieve something meaningful. We know very well that success is not achieved overnight and that sustained effort is needed to make progress towards our goals. The challenge is to stay focused on those goals and keep going even when it gets tough. Only then can we hope to one day realize our dreams of success. But Mohammed Junaid is also one of them who never gave up, Mohammed Junaid was born in 1988 in the small town of Kerala, India. Along with studies, Junaid also fulfilled his dreams and after hard work he has become an entrepreneur of India.
Mohammed Junaid C is an Indian entrepreneur who has taken the business world by storm with his unique approach to entrepreneurship. He started his business journey at a young age and is now one of the most successful entrepreneurs in India. His success story serves as an inspiration for many budding entrepreneurs who are looking to make their mark in this competitive world. With his hard work, dedication and innovative ideas, he has been able to create a successful business empire that continues to grow and prosper
His message to the people is that, I believe that success is not merely achieved through profit and growth, but also by empowering and inspiring others to pursue their dreams. Paulo Coelho once said, 'The secret of life is to fall seven times and to get up eight.' This quote resonates deeply with me, as it encapsulates the essence of perseverance and resilience.I believe strongly that communication is the key to build strong relationships and fostering mutual understanding. In my journey as a successful entrepreneur, I have witnessed the transformative power of collaboration and open dialogue. Therefore, I encourage each and every one of you to embrace the spirit of entrepreneurship and strive for excellence in your endeavors. I encourage each individual to embrace their dreams fearlessly, regardless of the challenges they may face. Let us remember that setbacks are not roadblocks but stepping stones towards personal and professional growth. Success is not just measured by personal achievements, but also by the positive impact we create in our communities. Together, let us work towards a future where innovation, integrity, and inclusivity define the business landscape.
Junaid said that strength is not just measured in terms of physical power or courage, but also in terms of mental and emotional resilience. This means that it is not enough to simply have the courage to face difficult situations – one must also have the strength to persevere and keep going when things get tough. Strength can be found in many different forms, including mental fortitude, emotional intelligence, and the ability to persevere. Through my personal experiences I have learned that I possess great strength which has been tested through various trials and tribulations. My strength lies in my ability to stay focused on the task at hand despite any adversity I may face. I am able to remain calm in stressful situations, assess problems logically, make sound decisions even when emotions are running high, and remain determined no matter what challenges come my way.
World's slowest student completes his 'Graduation' after 54 years
Arthur Ross finally completed his Bachelor of Arts degree from the University of British Columbia (UBC) on Thursday, May 25 after more than five decades after he started his university degree. Mr Ross, 71, is now the new record holder for the longest time to complete a university degree after taking 54 years to graduate.
"The headline on your story should be 'UBC finally graduates its slowest student,'" the now 71-year-old retiree told UBC with an easy laugh.
Mr Ross enrolled in UBC in 1969. In an interview with BBC, Mr Ross said, "I just wanted to learn because I was curious. That desire for learning, he said, is what inspired him to finish his degree after all these years.
According to a UBC press release, Mr Ross's initial plan was to get a degree in English, but by his second year, Mr Ross's passion for the theatre had fully taken over and he was spending as much time as possible in the theatre department, doing shows and taking courses to pursue his nascent goal of becoming an actor.
"I was besotted with theatre at the time. It was alive then, with a sense of vitality and newness. It seemed just electric to me," Ross remembers. In the department, Ross would cross paths with renowned Canadian actors such as Nicola Cavendish, Larry Lillo, Brent Carver and Ruth Nichol, inspiring him further to pursue theatre.
Two years into his degree at UBC and with stars in his eyes, Ross left to complete a three-year program at the National Theatre School of Canada in Montreal. But the practical reality of the actor's life and his assessment of his own proficiency brought him to a painful conclusion.
"I liked it too much. It wasn't going to be healthy for me. I knew I was a good actor but I always thought you had to be great."
So he did what any aspiring actor who recognizes they may be outclassed would do in 1975. Ross took his three years of academic work at UBC and went to law school in Toronto, graduated and spent 35 years as a civil litigator in Metro Vancouver before retiring in 2016.
In November 2016, he called UBC, got a new student number, and by January of 2017 he was a part-time student focusing on history, with a particular interest in the First World War.
"I simply could not grasp why so many people would be prepared to participate in this butchery," he explains. "However, the great revelation of pursuing a history degree was not in answering that initial question, but in looking at the sordid nature of Canadian history."
"I'm appreciative of the students accepting that old guy tuning in from outer space," he told UBC.