BSES Rajdhani, Havells India partner to train electricians on consumer safety
BSES Rajdhani Power Limited (BRPL) and Havells India Limited (HIL), a leading Fast-Moving Electrical Goods (FMEG) and a consumer durables company, have signed a Memorandum of Understanding (MoU) whereby an electrician training program to promote electrical safety is being undertaken.
As part of the initiative, a unique training program is being launched for electricians, including those nominated by RWAs in South and West Delhi.
Being an industry partner of the National Skill Development Council (NSDC), Havells India Limited is conducting training and assessment for electricians enabling them to be equipped with latest advancements in the field of electrical safety and automation.
The first batch of the program with 37 Nominated electricians was formally inaugurated on Tuesday by BRPL CEO Rajesh Bansal and Havells India Senior Vice President, Vivek Yadav.
Under this programme, electricians and BSES linemen will be sensitised, equipped and assessed on the best industry practices, latest advancements in the field of home automation, internal house wiring, prevention of short circuits and electrical fires.
The participants will also be sensitised on the importance of installing ELCB/RCCB.
The program will be carried-out in phases. In the first phase, 1,000 electricians will be trained.
Qualifying electricians will be NSDC Certified and granted Rs 500 by DBT under the Pradhan Mantri Kaushal Vikas Yojana (PMKVY), as also a three-year personal accident insurance of Rs 2 lakhs, covering death and permanent disability. For this, the NSDC has collaborated with New India Assurance Co Ltd (NIA) to provide insurance facility to the certified candidates.
In addition, the training sessions will also serve as a refresher course for those trained by BSES earlier and share their field-level real-life experiences with those attending the program for the first time.
Commenting on this initiative, a Reliance Infrastructure led BSES discoms spokesperson said: "We at BSES are committed to consumer safety. This partnership with Havells India is a testimonial to these efforts. I am sure, this association with will not only enable us to leverage each other's strengths, but also give a further boost to our efforts to enhance electrical safety."
Havells India's Vivek Yadav said: "We are extremely delighted to partner with BSES to reinforce the need for electrical safety. The initiative resonates with the vision of Havells India to ensure consumer safety and customer first philosophy as it will help us in sensitising the electricians about the adoption of best safety practices."
UP Shocker: Cop Tied To Pole Naked, Thrashed After Being Caught Molesting Girl In Agra; Suspended After Video Goes Viral
Agra: In a shocking incident, a police sub-inspector was tied to pole and beaten in Uttar Pradesh's Agra. The video of the incident is doing rounds on social media. It can be seen in the video that a Uttar Pradesh Police officer is being beaten after being tied naked to a pole in the village. The police sub-inspector was allegedly beaten by the villagers after he was caught in a compromising position with a woman. The family of the woman alleged that the police officer was molesting the woman.
He jumped through the roof and sneaked into the house in an inebriated condition
As per reports, the UP Police sub-inspector who was beaten by the villagers has been identified as Sandeep Kumar. Sandeep Kumar allegedly jumped through the roof and sneaked into the house in an inebriated condition and started to molest the girl present in the house.
The girl raised an alarm after which the family of the girl came
The girl raised an alarm after which the family of the girl came and caught the police officer red-handed in an objectionable position inside their house in Tihaiya village in Barhan Police Station limits. They then called the villagers and the angry villagers then stripped Sandeep Kumar naked and tied him to a pole. The villagers also thrashed the police officer for his act. The accused was rescued by the police that reached the spot and took the culprit with them.
Sandeep Kumar has been suspended
Uttar Pradesh Police Sub-Inspector Sandeep Kumar has been suspended and a departmental inquiry has been initiated against him after the video of the locals beating the police officer after tying him naked to the pole has gone viral on social media. A case of rape has been registered against the police officer. The incident occurred late night on Sunday (September 17) when the police officer sneaked into the house of the woman and was caught by her family in a compromising position with the woman.
The police have initiated an inquiry in connection with the matter
The police have initiated an inquiry in connection with the matter. They are also scanning the video that is going viral on social media. Etmadpur ACP said, "In the case of a sub-inspector being caught with a girl under police station Barhan area, the sub-inspector is being suspended with immediate effect, strictest departmental action is being taken and after receiving the complaint, legal action will be taken against the SI."
Karnataka: Woman Dies By Suicide Alleging Harassment By Police In Ramanagara, Says 'After Death She Will Get Justice'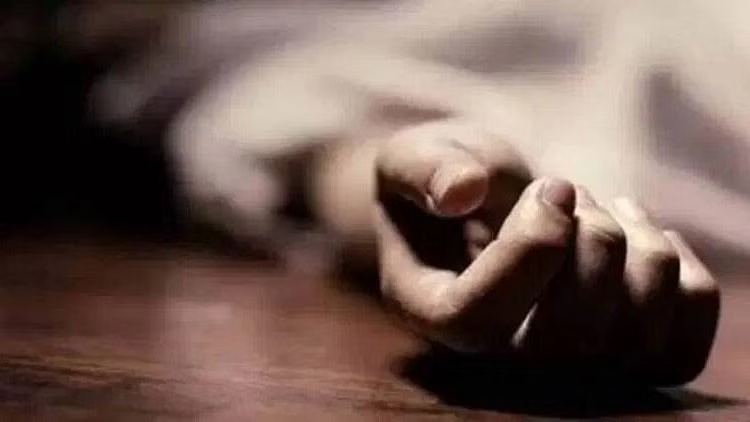 Bengaluru, September 4: An incident of a homemaker ending her life allegedly due to harassment by police has come to light in the limits of Channapatna town police station in Ramanagara district on Monday. The deceased woman is identified as 31-year-old Madhuri, a resident of Kote Layout in Channapatna city. Madhuri consumed sleeping pills on Saturday and succumbed at the hospital on Sunday. She had stated in the video that she is not able to take torture and harassment by the police she is ending her life.
The cops had not lodged her complaint
It is alleged that when Madhuri went to file a complaint to the Channapatna Rural police station regarding a financial dispute, the cops had not lodged her complaint. The victim had alleged that the cops insulted her at the police station.
Victim has many cheating cases against her
She was allegedly sent back by the police and cops told her that the victim has many cheating cases against her. The woman had stated in her video before committing suicide that at least after her death she will get justice. The relatives and family members have met Ramanagara SP in this regard.
The family have made allegations against Channapatna Town Inspector
The family have made allegations against Channapatna Town Inspector Shobha and other staff. The police department is yet to make an official statement regarding the case.
Petrol, Diesel Prices Remain Unchanged On August 31: Check Rates In Mumbai, Delhi, Chennai And Other Cities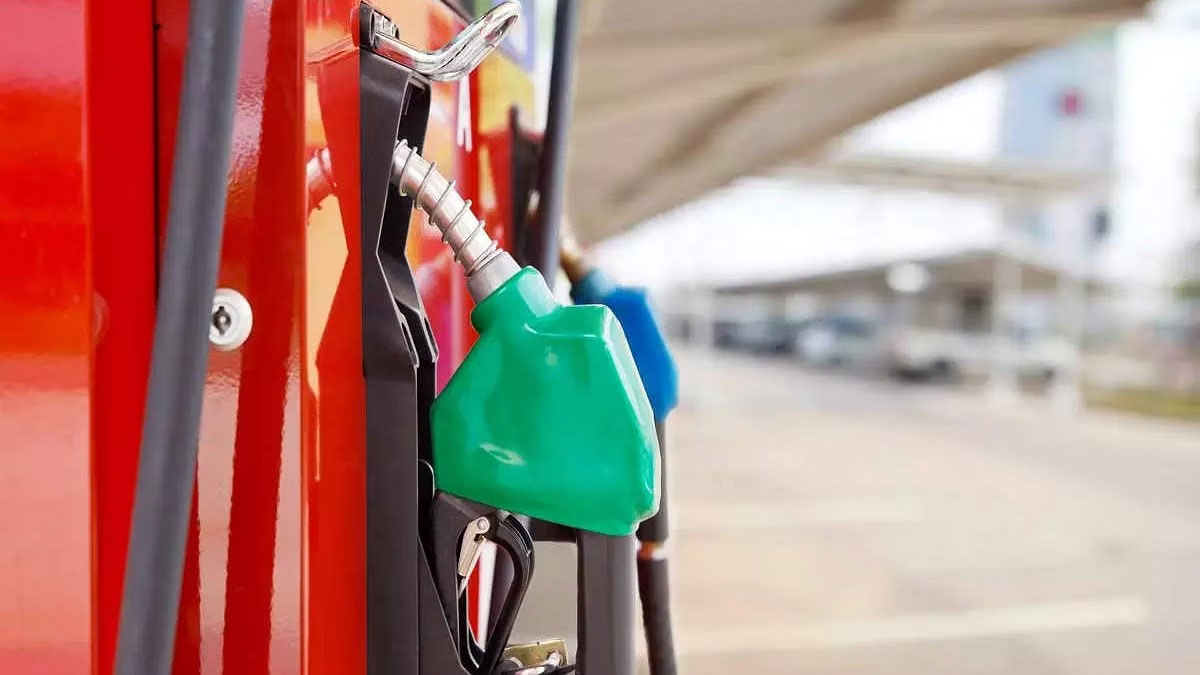 According to the most recent price notification by fuel retailers, petrol and diesel prices have been unchanged on August 31 in major cities, and costs have been steady for a year now.
However, the prices of petrol and diesel change state by state, depending upon various criteria such as Value Added Tax (VAT), freight charges, the local taxes, etc.
Public sector OMCs including Bharat Petroleum Corporation Ltd (BPCL), Indian Oil Corporation Ltd. (IOCL) and Hindustan Petroleum Corporation Ltd. (HPCL) revise their prices daily in line with international benchmark prices and forex rates.
Citywide breakdown
In Delhi, petrol and diesel cost Rs 96.72/litre and Rs 89.62/litre, respectively.
In Mumbai, petrol is being sold for Rs 106.31/litre and diesel for Rs 94.27/litre.
Petrol and diesel are priced at Rs 102.86/litre and Rs 94.46/litre in Chennai and at Rs 106.03/litre and Rs 92.76/litre in Kolkata, respectively.
The last country-wide change in fuel rates was on 21 May last year, when Finance Minister Nirmala Sitharaman slashed excise duty on petrol by Rs 8 per litre and Rs 6 per litre on diesel.
You can check petrol and diesel prices from the comfort of your own home. All you need to do is send a message from your phone to 9224992249 with your city code. City codes are available on Indian Oil's website.
Oil prices
Oil prices were trading higher on Thursday morning amid tightening US supply with investors waiting on China factory activity data to be released later today. Brent crude futures for October that expires on Thursday gained 14 cents at $86 per barrel and US West Texas Intermediate crude fell to $81.74 per barrel with a gain of 10 cents.