Increased Swedish confidence in India's business potential, markets
India and Sweden, which share more than a decade of camaraderie in terms of political, cultural, social, and economic ties, have only grown closer with the exchange of knowledge and experience. India-Sweden Innovation Summit was a perfect example of such strengthening of ties. Besides innovation and advanced technology, another sector which witnessed similar growth trajectory in network and strategies, is business and trade. Swedish companies have shown tremendous interest in the potential of Indian markets.
Similar kind of optimism was reflected in the 13th edition of the Business Climate Survey (BCS), which exhibited an increasing confidence of Swedish companies in conducting business in India. Additionally, the recent BCS report also showed a substantial increase in Swedish companies' interest and intent of doing business in India compared to the pandemic-marred 2020.
BCS is a highly-trusted annual survey, conducted since 2008 by the Swedish Chamber of Commerce, India (SCCI), along with the Embassy of Sweden in India, the Consulate General of Sweden in Mumbai, and Business Sweden. It is undertaken every year to understand the strengths and weaknesses of India-Sweden business relations, and how long-standing and emerging obstacles can be identified, reduced and resolved.
So far, more than 220 Swedish companies are operating in India, actively contributing to various business verticals, such as Industrial Equipment; IT & Electronics; Healthcare MedTech & Pharma; Business Services; Retail Consumer Goods & Services; Automotive Heavy Vehicles & Auto Components. More companies are now entering the Environmental Technology & Energy sector (Water, waste, HVAC, etc.). These companies have had a huge impact on the Indian job market as they employ over 200,000 people directly and another 2.2 million indirectly.
Commenting on the strengthening of ties between the two nations, Anna Hallberg, Swedish Minister for Foreign Trade and Nordic Affairs, said: "Sweden and India's bilateral cooperation has grown even stronger despite the pandemic. Swedish companies have repeatedly shown that they have a long-term commitment towards India. Therefore, I am particularly proud that the 2021-22 Business Climate Survey (BCS) has received such a massive response and highlights important areas such as green transition and women in the workforce.
"The BCS provides valuable information on the business climate in India, as perceived by Swedish companies. It is therefore of great importance to the Swedish Government and will play an important role in the preparations for the upcoming meeting of the Joint Commission for Economic, Industrial and Scientific Cooperation, and for the preparations of the upcoming trade negotiations between India and the EU."
At the launch of this year's BCS report, Sweden's Ambassador to India, Klas Molin, remarked: "Swedish companies continue to thrive in India. Even in the wake of the challenges posed by the pandemic, Swedish companies have continued to invest, expand, and believe in India. As reflected in the Business Climate Survey, it is highly encouraging to see that so many Swedish companies are planning to increase their investments in India in the years ahead."
This year's survey, titled 'Towards Sustainable Growth', reflected the commitment shown by Swedish companies in their long-term association with India, given the country's business environment, which is deemed supportive and encouraging with promising growth prospects. Interestingly, despite the pandemic adversely impacting the country's economic growth, Swedish companies are looking forward to expanding their business and investment in India, especially in sustainable technologies, to create a greener and a lasting impact. Besides, the survey also took into account the increase in job opportunities and representation of women in the Indian workforce. These also acted as one of the key factors influencing business dealings between the two nations.
In line with the ongoing trends and key agenda of exploring business opportunities in India, a six-member delegation led by Sweden's Ambassador to India Klas Molin will soon be visiting Sweden for a weeklong roadshow titled "Time for India". Among diplomats accompanying Molin will be Consul General of Sweden to Mumbai Anna Lekvall, Trade Commissioner Cecilia Oskarsson, General Manager of the Swedish Chamber of Commerce to India Sara Larsson and Counsellors for Science & Innovation and Trade Per-Arne Wickström and Markus Lundgren.
The delegation will be joined by India's Ambassador to Sweden & Latvia Tanmay Lal, and Chairman of Sweden India Business Council Hakan Kingstedt. The roadshow will start from Stockholm, followed by Lulea, Göteborg, Malmo and then back to Stockholm, where the Indian Embassy in Sweden will be organising a final seminar on Investing in India.
"Time for India" will have a series of breakfast seminars, which will provide a comprehensive insight into different sectors and markets linked to the Indian trade industry and their business potential. The trade roadshow will focus on analysing and availing the opportunities available to Swedish companies in India and for Indian companies in Sweden and forming required strategies to strengthen trade ties between the two nations, keeping in mind the current economic developments.
Speaking about the ambitious business campaign, Ambassador Klas Molin said: "Time for India is a part of an ambition shared by Sweden and India to strengthen and increase bilateral trade and investments. The plan that has been tasked us to perform has been backed by our Prime Ministers as well as Indian and Swedish Ministers of Commerce, Piyush Goyal and Anna Hallberg, respectively. Our goal is to increase investments, opportunities, employment and the flow of goods and services between our countries."
Molin added that the roadshow's roadmap includes exploring business opportunities, holding talks with private sector representatives, government, and other decision makers to discuss trade and investment-related issues. The delegation will also look at the next steps to further facilitate business collaborations and means to assist Team Sweden and Team India in the process.
Expressing optimism about the upcoming talks, Trade Commissioner Cecilia Oskarsson said: "In the last few months as Trade Commissioner for Business Sweden in India, I have seen the potential for collaboration and investments substantial. The Indian government has brought most of the key infrastructure sectors in India under the automatic route which allows 100% foreign direct investment (FDI).
"The new master plan aims to boost employment opportunities, make interconnectivity easier between road, rail, air and waterways to boost efficiency, and improve industrial productivity. It also aims to help India become a manufacturing hub, attract foreign investors and raise the possibility of future economic zones through multimodal connectivity that provides manufacturers faster access to domestic and international markets. It's certainly time to invest in India."
Decline in equities continue for 4th straight sessions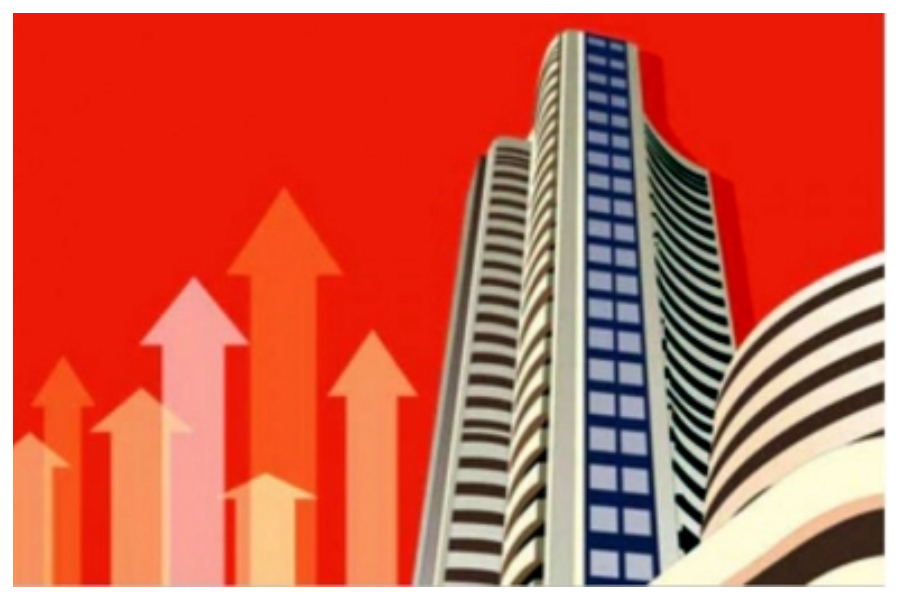 The 30-scrip Sensitive Index (Sensex) and broader 50-scrip Nifty on the National Stock Exchange (NSE) extended their losses from the previous three consecutive sessions and declined on Friday.
At 10.25 a.m., Sensex traded at 58,593 points, down 0.9 per cent from the previous close of 59,464 points. It opened at 59,039 points.
Nifty traded at 17,599 points, down 0.9 per cent from the previous close of 17,757 points. It opened at 17,613 points.
Bajaj Finserv, Tech Mahindra, Coal India, Adani Ports, Bharti Airtel were some of the top losers, NSE data showed.
Top gainers during the early trade were Hindustan Unilever, Tata Consumers, Bajaj Auto, Hero MotoCorp, and Power Grid Corporation.
Consumer Price Index numbers for Agri, Rural labourers up by 5 points in Dec 2021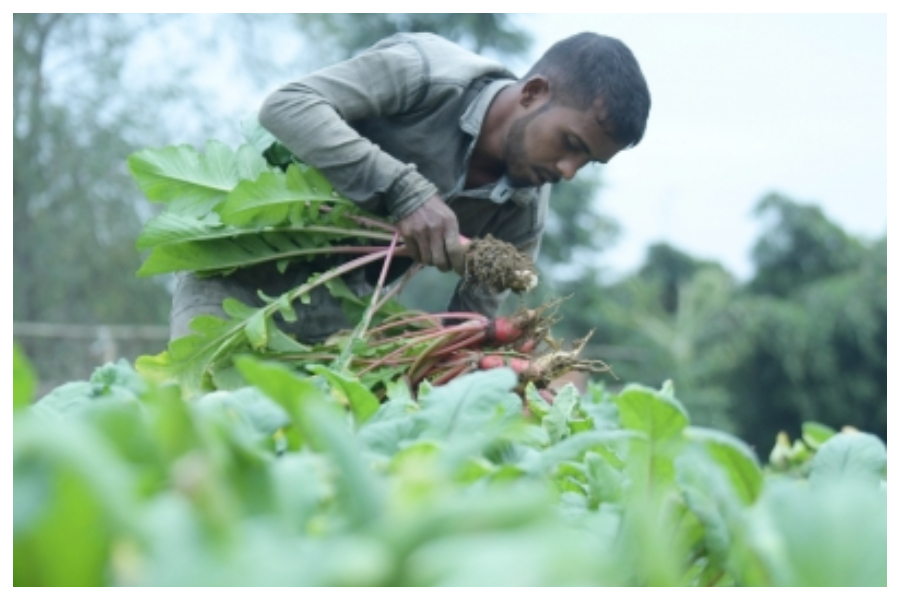 The All-India Consumer Price Index Numbers for Agricultural Labourers (CPI-AL) and Rural Labourers (CPI-RL) for the month of December 2021 increased by 5 points each to stand at 1097 and 1106 points respectively.

The major contribution towards the rise in general index of Agricultural Labourers and Rural Labourers came from Fuel & Light group and miscellaneous group to the extent of 1.72 & 1.58 points and 1.02 & 1.06 points respectively mainly due to rise in prices of firewood, kerosene oil, medicine, barber charges, bus fare, toilet soap, washing soap, etc., a release from the Ministry of Labour and Employment said on Thursday.

The rise/fall in the index varied from state to state. In case of Agricultural Labourers, it recorded an increase of 1 to 20 points in 11 states and a decrease of 1 to 12 points in eight states while it remained stationary for Odisha. Tamil Nadu with 1,290 points topped the index table whereas Himachal Pradesh with 861 points stood at the bottom.

In case of Rural Labourers, it recorded an increase of 1 to 20 points in 11 States and a decrease of 1 to 14 points in eight states while it remained stationary for Odisha. Tamil Nadu with 1,276 points topped the index table whereas Himachal Pradesh with 915 points stood at the bottom.

Amongst states, the maximum increase in the CPI-AL and CPI-RL was experienced by Tamil Nadu (20 points each), mainly due to rise in the prices of vegetables & fruits, onion, chillies green/dry, tamarind, etc.

On the contrary, the maximum decrease in the CPI-AL and CPI-RL was experienced by Himachal Pradesh (12 points and 14 points respectively), mainly due to fall in the prices of wheat atta, pulses, onion, vegetables, and fruits etc.

Point to point rate of inflation based on the CPI-AL and CPI-RL stood at 4.78 per cent & 5.03 per cent in December 2021, compared to 3.02 per cent & 3.38 per cent respectively in November 2021 and 3.25 per cent and 3.34 per cent respectively during the corresponding month of the previous year.

Similarly, Food inflation stood at 2.99 per cent & 3.17 per cent in December 2021, compared to 0.88 per cent & 1.07 per cent respectively in November 2021 and 2.97 per cent & 2.96 per cent respectively during the corresponding month of the previous year.


Air India to commence normal ops to US from Friday
National carrier Air India will commence normal operations to US from Friday, the airline said.

On Tuesday, the national carrier said that it will not be able to operate a number of US-bound flights due to the deployment of 5G communications in the US.

As per industry insiders, the 5G network technology might cause certain crucial flight instruments to malfunction.

The airline informed passengers via its official Twitter handle: "#FlyAI : Flight operations to/from destinations in USA were affected during last two days.

"We would like to inform our passengers traveling to/from destinations in the USA that effective 0001hrs of 21st January 2022 normal flights operations will recommence to/from USA."

Earlier in the day, Boeing had cleared AI to operate to the US on Boeing 777 aircraft.

Accordingly, the first Air India flight left from New Delhi to JFK airport on Thursday morning.

Besides, Air India is expected to operate other flights to Chicago and San Francisco.

"Arrangements to carry stranded passengers are being worked out," the airline said.

The US air transport regulator, Federal Aviation Administration (FAA), has been concerned that a version of 5G could interfere with some airplane instruments.

Earlier, aviation industry groups had shared those fears. This is despite reassurances from federal telecom regulators and well as wireless carriers.

Specifically, the FAA has been worried that 5G cellular antennas near some airports – not air mobile devices – could throw off readings from some aircraft equipment designed to tell pilots how far they are from the ground.

The systems, radar altimeters, are used throughout a flight and are considered critical.

At present, Air India operates to 5 destinations in the US.