'Amar Jawan Jyoti is not being extinguished, but merged': Govt sources seek to clarify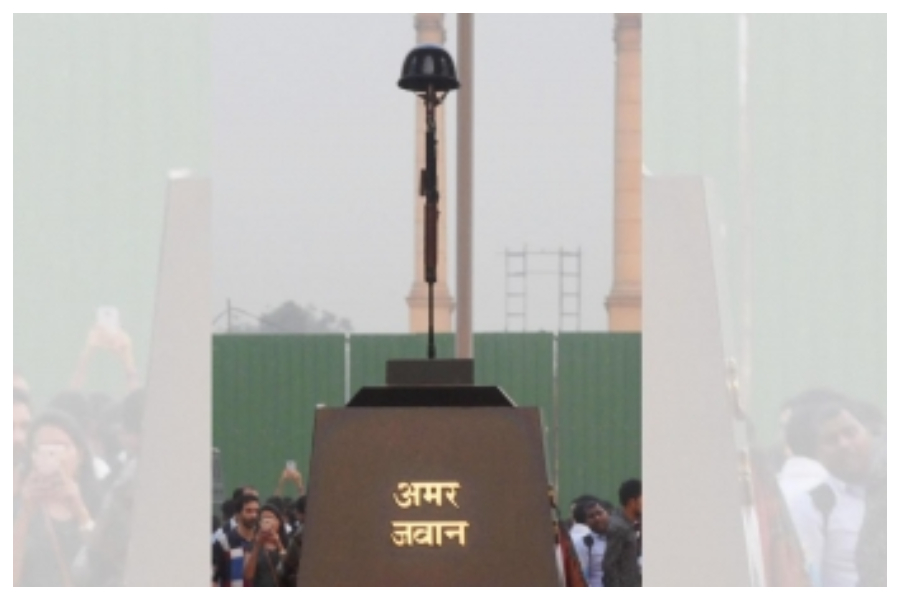 After a controversy broke over extinguishing the eternal flame lit up at Amar Jawan Jyoti, the Centre said that there is a lot of misinformation circulating regarding the flame of the Amar Jawan Jyoti.

Government sources said that the flame of the Amar Jawan Jyoti is not being extinguished but is being merged with the flame at the National War Memorial."

It was an odd thing to see that the flame at Amar Jawan Jyoti pays homage to the martyrs of the 1971 and other wars but none of their names are present there," sources said.

Sources claimed that the names inscribed on the India Gate are of only some martyrs who fought for the British in World War I and the Anglo-Afghan War and thus is a symbol of our colonial past.

Sources mentioned that the names of all Indian martyrs from all the wars, including 1971 and wars before and after it are housed at the National War Memorial. "Hence it is a true 'shraddhanjali' to have the flame paying tribute to martyrs there. It is ironic that people who did not make a National War Memorial for seven decades are now making a hue and cry when a permanent and fitting tribute is being made to our martyrs," sources added.

The Congress has attacked the government over extinguishing the eternal flame lit up at Amar Jawan Jyoti and alleged that it is like 'extinguishing history and is nothing short of crime'.

Congress MP Manish Tewari on Friday tweeted, "Extinguishing Amar Jawan Jyoti tantamounts to extinguishing history For it commentates sacrifice of those 3,483 brave soldiers who cleaved Pakistan into 02 parts and redrew map of South Asia post partition It is ironical that in 50 th year of liberation of Bangladesh, Government seems to be working overtime to erase India's finest hour in Post Independent History".

He said Amar Jawan Jyoti is imbued in the National Consciousness and a billion people have grown up venerating it. "Why can't India have two eternal flames? Amar Jawan Jyoti & National War Memorial," he questioned.


Maharashtra's daily Covid-19 case count crosses 500-mark, highest since March 5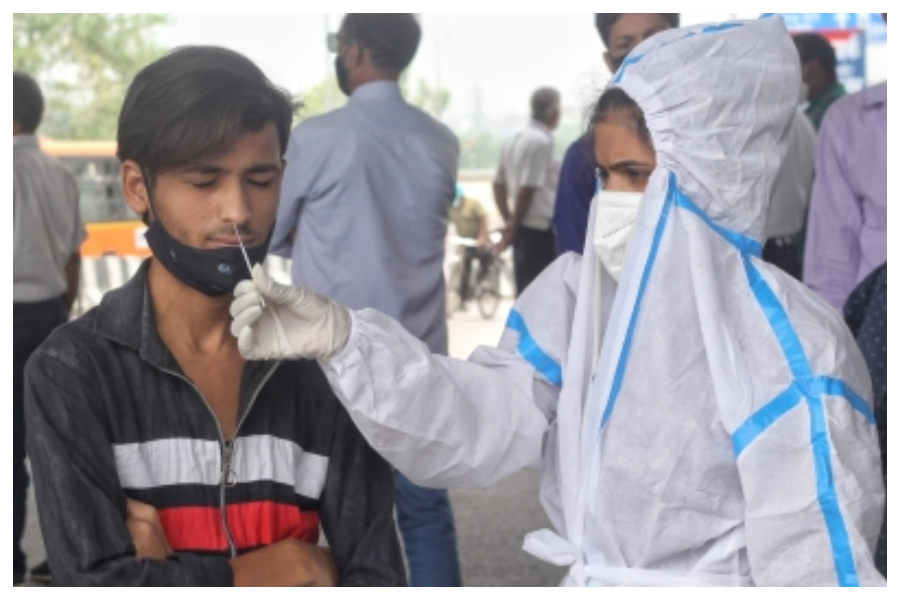 Maharashtra on Thursday recorded 511 fresh coronavirus positive cases, the highest single day count since March 5, and one fatality. With this addition, the state's Covid-19 tally rose to 78,84,329 and toll to 1,47,858.

On Wednesday, the state had recorded 470 cases and zero fatality. On March 5, the state had witnessed 535 cases of the respiratory disease and the fresh tally of 511 was the highest in a 24-hour span since then.There are 2,361 active cases in the state at present, the department said.
India witnessed a marginal increase in Covid cases with 2,710 infections being recorded in the past 24 hours, against previous day's 2,628, the Union Health Ministry said on Friday.
Also, 14 deaths were registered taking the nationwide death toll to 5,24,539.
Meanwhile, the active caseload rose to 15,814 cases, accounting for 0.04 per cent of the total positive cases.
The recovery of 2,296 patients in the last 24 hours took the cumulative tally to 4,26,07,177 Consequently, India's recovery rate stands at 98.75 per cent.
Meanwhile, India's Daily Positivity rate continues at 0.58 per cent, while the Weekly Positivity Rate in the country currently stands at 0.52 per cent.
In the same period, a total of 4,65,840 tests were conducted across the country, increasing the overall to 84.84 crore.
As of Friday morning, India's Covid-19 vaccination coverage exceeded 192.97 crore, achieved via 2,44,01,227 sessions.
Over 3.34 crore adolescents have been administered with a first dose of Covid-19 jab since the beginning of vaccination drive for this age bracket.
Yuvraj Chhatrapati Sambhajiraje scion withdraws from Rajya Sabha race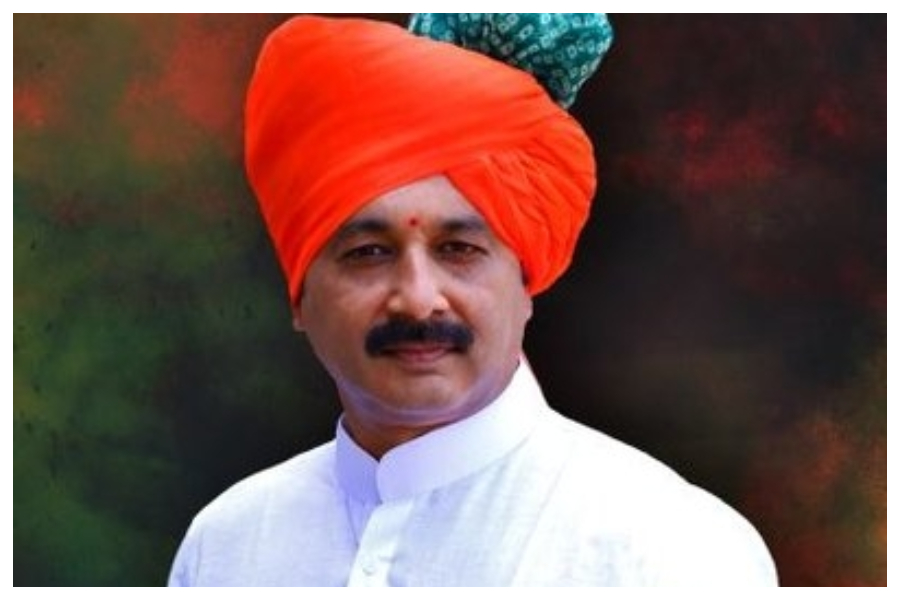 On anticipated lines, Yuvraj Chhatrapati Sambhajiraje, scion of the Kolhapur throne, withdrew from the Rajya Sabha race, here on Friday.
He cited his decision as arising out of self-respect and concern for the masses.
Earlier, Sambhajiraje had explained that since the BJP can get only 2 seats, and the Sena-NCP-Congress one each, he would contest that 'extra' sixth seat solo with the support of various major and smaller parties.
FIR against unknown person for threatening MP Navneet Rana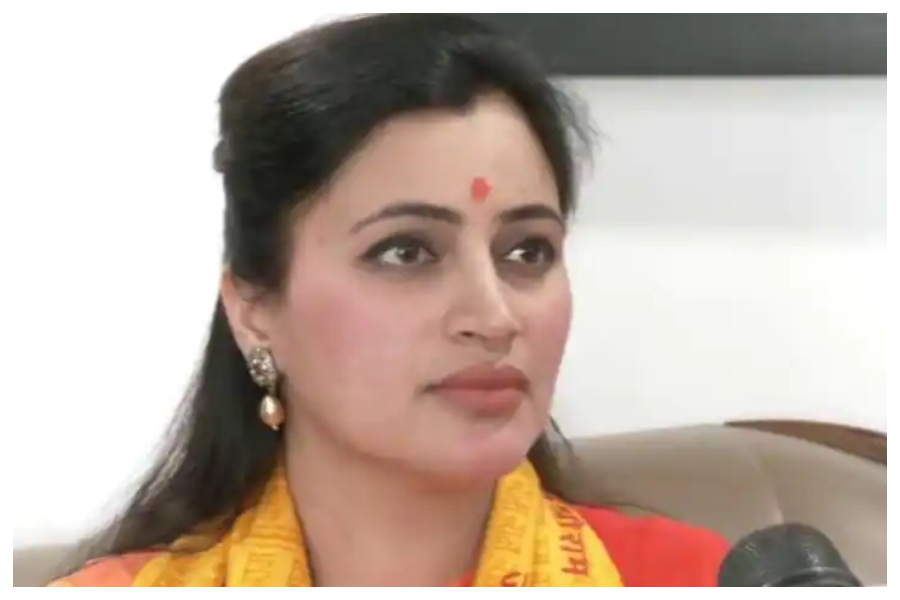 Delhi Police has registered an FIR against an unknown person for allegedly issuing death threats to Member of Parliament Navneet Rana, an official said on Thursday.
"An FIR has been registered at the North Avenue police station under sections 506 (punishment for criminal intimidation) and 509 (word, gesture or act intended to insult the modesty of a woman) of the Indian Penal Code," Deputy Commissioner of Police (New Delhi district) Amrutha Guguloth said.
Rana's Personal Assistant, Vikas Goswami, in the complaint, alleged that the parliamentarian received 11 calls on Tuesday in which the caller threatened her of dire consequences if she ever recites Hanuman Chalisa or comes to Maharashtra.
"The caller spoke to her very rudely and in a very inappropriate manner. He abused her, threatened to kill her and said he won't allow her to enter Maharashtra," the complaint lodged in Hindi read.
He further wrote that MP Rana was extremely disturbed and scared after several threatening calls.
Meanwhile, the Delhi Police has started probing the matter, and call detail records of the parliamentarian are being examined.