Aishwarya Rai joins probe in Panama Papers leak case
Bollywood actress Aishwarya Rai Bachchan on Monday reached Delhi office of the Enforcement Directorate (ED) to join the probe in connection with Panama papers leak case for alleged FEMA violation.
A top ED official confirmed about her joining the probe to record her statement.
He said that the actress was summoned thrice to join the probe. It was the third summon which she received.
"We had summoned her for December 20. The summon was sent to her Mumbai's residence. Abiding by the summon she joined the probe," said an ED official.
Now SIT of elite officials of the ED are recording her statements.
This is not the first time when she has been summoned. She was earlier summoned on two occasions. However, she didn't join the probe. Earlier on November 9, she was summoned to record her testimony in the case, but she did not come.
The ED had lodged case under FEMA after Panama Papers showed how companies were set up in offshore islands to avoid taxes. Aishwarya Rai and others have been named in the case.
In 2016, the Panama Papers leak case came into the light in which Aishwarya Rai and Bachchan family members were also named. Names of Amitabh Bachchan and Abhishek Bachchan also cropped up in the case. According to the information, in May 2005 a company was reportedly incorporated at British Virgin Islands in which Aishwarya and other Bachchan family members were directors.
In June, her director's post was changed and she became a shareholder in the company. After three years the company became inactive. Later, after her name came into Panama Papers leak, an SIT was formed to look into the matter.
Did Kamya Panjabi MOCK Sonakshi Sinha Over Her Acting In Dahaad?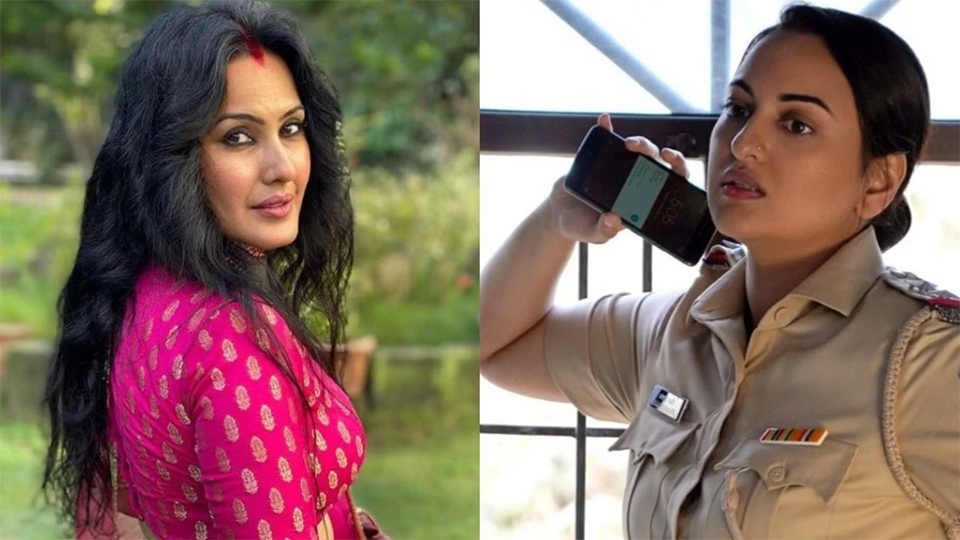 Television actress Kamya Panjabi recently voiced her opinion on the acting skills displayed in the realm of web series, taking a subtle dig at actress Sonakshi Sinha.
Panjabi, known for her roles in daily soaps like 'Dulhan', 'Sanjog', 'Piya Ka Ghar', 'Doli Armaanon Ki',, and 'Shakti Astitva Ke Ehsaas Ki', expressed her conscious decision to stay away from the OTT space explaining her love & dedication for TV.
KAMYA POINTS OUT AT SONAKSHI SINHA WITHOUT NAMING HER
Responding to fellow actor Eijaz Khan's revelation about facing bias from casting directors and the difficulties TV actors encounter when attempting to break into the web domain, Panjabi candidly shared her perspective in an interview with a news portal. She made it clear that she is not willing to sacrifice her thriving TV career to venture into OTT.
Panjabi further highlighted her concerns about the quality of acting displayed by some actors in web series, without explicitly naming anyone. She cited an example of a recent web series she watched, where the debutant daughter of a popular veteran actor had a lead role.
The acclaimed actress admitted her disappointment as she struggled to continue watching beyond the first episode, emphasizing the subpar acting skills of the veteran actor's daughter.
Raising questions about the selection process employed by casting directors and producers, Panjabi criticized the tendency to cast actors lacking proficient acting abilities.
Video: Vicky-Sara Inhaling Helium And Singing Phir Aur Kya Chahiye Will Make You ROFL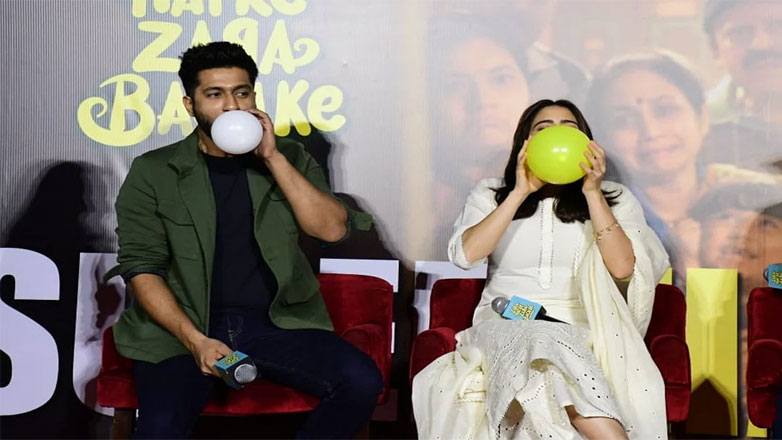 The team of Zara Hatke Zara Bachke starring Vicky Kaushal and Sara Ali Khan gathered at a suburban multiplex in Mumbai to greet and thank the media members and the audience for the overwhelming response to the film at the box office. The event saw a round of fun and games that drew enthusiastic participation from the media and the star cast.
A video shared by the paparazzi shows Vicky and Sara inhaling helium and singing a rendition of Arijit Singh's Phir Aur Kya Chahiye. Watch the clip below.
Directed by Laxman Utekar, best known for Luka Chuppi and Mimi, the film was released in theatres on June 2.
Kaushal told reporters, "The film was narrated to us right after the second wave of COVID when the situation was a lot more tense. It was like, 'What will happen to Bollywood? What kind of films are coming, not coming?' Then a simple story like this came to me. I just knew this will connect with people."
"In the last five days, we have realised that this is what we would feel in all our meetings that people will connect with it. Now, that people are loving it, for us, it's even beyond numbers…To see families coming and watching the film is the real joy. Now that the film has worked in cinema halls, we are here to thank all of you," he added.
Sara, 27, also thanked her director for giving her the opportunity to play the role of Somya and co-star Vicky Kaushal for being the "most superb partner".
"It was outstanding to work with you. I don't want to talk about how talented you are because everyone knows that. You are so humble, gracious," she said.
Co-produced by Maddock Films and Jio Studios, 'Zara Hatke Zara Bachke' also stars Inaamulhaq, Sushmita Mukherjee, Neeraj Sood, Rakesh Bedi, and Sharib Hashmi.
Yaariyan 2 director duo not paying salaries, allege film crew
Several technicians and crew working for directors Vinay Sapru and Radhika Rao have claimed that the couple has not paid them for their work on the upcoming film Yaariyaan 2. Sources at Naigaon Police Station have confirmed that they have got a complaint from a man named Sumitkumar Mishra, who has alleged that people like him who worked as technicians and workers have not been paid for almost a year. He has alleged that the director duo now avoid even talking about payments.
Villagers await payments
The filmmakers have also not paid locals at a Versova village whose boats they hired for the shoot. According to Raju Kathin, one of the fishermen, 12 to 13 people are awaiting payments.
"They rented four of our boats and used 13 people for their shoot. When we asked for money, they denied even meeting us. We are owed lakhs of rupees at this point. We are waiting for the man who connected us to Sapru and Rao. Once that happens, we will go to Versova police to register a complaint," Kathin said.
Matter to be dealt with by courts
Meanwhile, according to Naigaon police, the matter is a civil issue, which means it will be dealt with by the courts. The police did try to contact Sapru and Rao, but they did not respond to any calls or messages, an official said. "We have summoned them to be present at our police station on June 5. We will take it forward from there," the official said.
The News Agency contacted Sapru to know his side of the story. He told that he would call back, but did not do so. Meanwhile, Rao, when contacted said: "I really can't talk about it." Yaariyan 2 is produced under the banner of T-Series and will be released on October 20.