'Bigg Boss 15': Rajiv Adatia shocked at his eviction, not fond of Ritesh's attitude towards Rakhi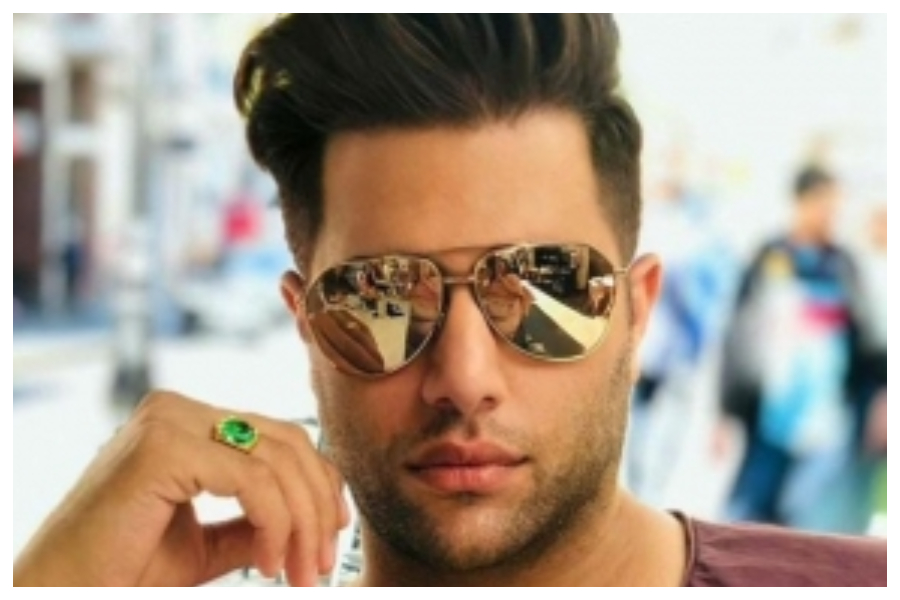 Former model and social media influencer Rajiv Adatia talks about his eviction from 'Bigg Boss 15' and how it came as a surprise for him.
Rajiv, who entered the house as a wild card contestant, feels that it should not have happened right now and he doesn't exactly know the possible reason.
He says: "It's a very surreal moment for me. I am really sad and shocked. I never accepted that this week I would be out of the 'Bigg Boss 15' house. It is a bittersweet moment for me."
Rajiv continues: "I'm extremely shocked. I was playing the game the way I am. I wasn't making plans, or wasn't strategising. So, I have always just been me, and I think that worked for me in the show. I really have no idea why I came out. I thought about staying a little bit longer, but especially with the seven people nominated, and among them Abhijit Bichukale was there, why it happened to me is really strange."
Rajiv Adatia and Rakhi Sawant's husband Ritesh both are evicted from 'Bigg Boss 15' house during the 'Weekend Ka Vaar' episode. Other nominated contestants are Karan Kundrra, Tejasswi Prakash, Umar Riaz, Nishant Bhat and Abhijit Bichukale.
Rajiv shares further about the game of Abhijit Bichukale and he feels right now he is the weakest player. "Well, I feel Abhijit Bichukale is doing nothing and he just speaks about every other thing. In fact, during any task, he is least involved and never performs it properly. You will find him most of the time in his bedroom, always sleeping. So, for me he is the weakest contestant at the moment and I am shocked that I am out and not him," he adds.
He also opens up about Abhijit demanding a kiss from Devoleena Bhattacharjee for which he was even slammed by Salman Khan during the 'Weekend Ka Vaar' episode. "I was very angry with him because he often gives bold statements, which I didn't agree with. And that was happening every day. He will say two or three things with everybody else around him. Then I told him the issue thinking maybe he's not understanding what he's saying. I feel bad for Devoleena."
Rajiv admires Rakhi Sawant's game and reveals about his bonding with her inside the house. He also elaborates on Rakhi and Ritesh's relationship and says Rakhi can play in a better way after Ritesh's eviction now: "Rakhi and me are like Tom and Jerry. She is Tom and definitely I am Jerry. She is a great entertainer and she can talk non-stop. She is just fabulous and in fact after her husband Ritesh is out, she can play in a better way. He always keeps telling her what to do and what not. That I never liked. Of course, he is her husband but the way he talks to her was quite improper. Now, as he is out, Rakhi can be back to her original form and she will perform well."
He also talks about the romantic relationship between Tejasswi Prakash and Karan Kundrra. "They both are truly in love. I can see their romantic side while I am in the kitchen. They argue with each other and have differences also but despite all they are very close and caring for each other. I truly like their game. Tejasswi is coming out as a strong player. Karan is also playing well."
Rajiv later comments on Afsana Khan blaming him for touching her inappropriately in the washroom and also the way she threatened to file a case against him. "I think I'm sorry, she knows the truth, there's nothing like that happening in the house. I think she was extremely hurt and it is understandable because obviously she had a lot of faith in her friends that they would take her to the VIP room. Afsana is a very sweet girl and has a good heart. I really missed her, I cried so much. I can't say much right now. But, you know, it's okay."
Rajiv supports his rakhi sister Shamita and wants to see her winning the trophy. "She is really a strong player and I am not saying this because she is my sister. She is standing up on her own and very firmly puts her point. She is not afraid of anyone. So, I think she can be the winner."
Rajiv calls his journey a 'rollercoaster ride' inside the 'Bigg Boss 15' house. "My journey was a rollercoaster ride, and that too a fast one. I mean, there were ups and downs but I loved every moment inside the 'Bigg Boss 15' house. I had arguments and fights. Even during the Ticket To Finale task, me and Shamita had some misunderstanding and we had a heated argument. But I would say our relationship while being inside the house became stronger." he concludes, saying: "Now, I am looking forward to doing some shows or movies, yet can't reveal much right now."
Sharmila's arrest, attack on convoy trigger tension
Attack on YSR Telangana Party (YSRTP) leader Y. S. Sharmila's convoy allegedly by the supporters of ruling Telangana Rashtra Samithi (TRS) and her subsequent arrest by the police triggered tension during her padyatra in Warangal district on Monday.
Police stopped Sharmila's padyatra and arrested her and YSRTP leaders and workers accompanying her in Chennaraopeta mandal.
YSRTP cadres tried to resist the arrests and raised slogans against the police and the TRS government. The police used mild force to control the situation.
Sharmila, sister of Andhra Pradesh Chief Minister Y. S. Jagan Mohan Reddy, was arrested after she allegedly made certain objectionable comments about TRS MLA P. Sudershan Reddy.
Sharmila wanted to know from police why were they taking her into custody instead of arresting those who attacked her bus.
YSRTP alleged that the bus which Sharmila is using to rest during her ongoing Praja Prasthanam padayatra was attacked and burnt down by the members of the ruling TRS party.
The mob also damaged cars belonging to YSR Telangana Party leaders. The incident happened near Lingagiri village, under Chennaraopeta mandal in Warangal district.
Sharmila was participating in the padyatra on 223rd day when a group of men chanting pro-TRS slogans and hailing KCR, reached the place where the caravan was halted and torched it.
"For the past 223 days, me and my Party leaders and representatives are holding a peaceful Padayatra to highlight the plight of various sections of people in Telangana. Our rising popularity has jolted Chief Minister KCR and his party men, who want to stop me at any cost," she said.
Daughter of former chief minister Y. S. Rajasekhara Reddy said that it is highly unfortunate that some police officers are siding with the ruling party and disrupting 'our efforts to reach the people and raise their issues.'
The Praja Prasthanam padayatra has so far crossed 3,500 kms mark, covering 75 Assembly segments in the State. She has covered 1863 villages under 208 mandals and 61 Municipalities along with 4 Municipal Corporations, so far.
SRK's Mumbai bungalow Mannat gets a diamond-studded nameplate
Superstar Shah Rukh Khan, who is known as the king of Bollywood, has added more jewels to his crown – quite literally. His bungalow, Mannat is one of the iconic places in Mumbai, and now he has cranked it up a notch by getting a diamond studded nameplate for his residence.
Several fan clubs of the 'Chak De! India' star recently shared the pictures of the nameplate on their social media as they swarmed to the King's castle to take a glimpse of the shimmery nameplate, which surfaced roughly two months after the previous nameplate.
In the pictures, two diamond nameplates could be seen with Mannat written on the left side and Landsend written on the right. Previously, it was a blackboard with Mannat Landsend embossed on it.
Landsend because the sea-facing bungalow is situated in the land's end part of Bandstand in Bandra.
SRK often greets his fans from his balcony as he did recently on his birthday on November 2. Fans now have all the more reason to put the camera shutter sound in action with the installation of the new nameplate.
On the work front, SRK has three big-ticket releases in the pipeline first of which is 'Pathaan' from the YRF spy universe. The film will mark SRK's return to the silver screen after a hiatus of 4 years. Additionally, he also has Rajkumar Hirani's 'Dunki' in which he will share the screen with Taapsee Pannu and south director Atlee's 'Jawan'.
Alia Bhatt, Ranbir Kapoor bring home their baby girl
Bollywood star couple Alia Bhatt and Ranbir Kapoor were seen bringing home their baby girl on Thursday.
The new proud parents reached their home Vastu on Thursday morning. Alia was glowing in an all black outfit while Ranbir was seen sitting in the car cradling their bundle of joy as they travelled from Sir HN Reliance Hospital to their home.
Alia, who delivered her first baby on November 6, had announced the birth of her first child in a joint note by her and Ranbir on Instagram.
It read: "And in the best news of our lives: Our baby is here.. and what a magical girl she is. We are officially bursting with love – blessed and obsessed PARENTS!!!!! love, love, love. Alia and Ranbir."
The couple, who started dating in 2018 on the sets of 'Brahmastra Part One: Shiva', got married earlier this year in April.