3 terrorists, cop killed in gunfight in Jammu and Kashmir's Baramulla
Three terrorists were killed in an ongoing gunfight with the security forces at Kreeri in North Kashmir's Baramulla district, officials said on Wednesday, adding that one Jammu and Kashmir policeman died during the operation.
All the three terrorists were Pakistani nationals, said the police.
"Three Pakistani terrorists killed. One JKP personnel also attained martyrdom in this chance encounter. Incriminating materials, including arms and ammunition recovered," Jammu and Kashmir Police quoting Inspector General Police Kashmir Vijay Kumar tweeted.
The gunfight took place after a joint team of the police and the security forces cordoned off the area and launched a search operation on the basis of specific information about the presence of terrorists.
As the security forces zeroed in on the spot where the terrorists were hiding they came under a heavy volume of fire that triggered the encounter.
Angry mob attack Udaipur murder accused outside court; hurls slippers, bottles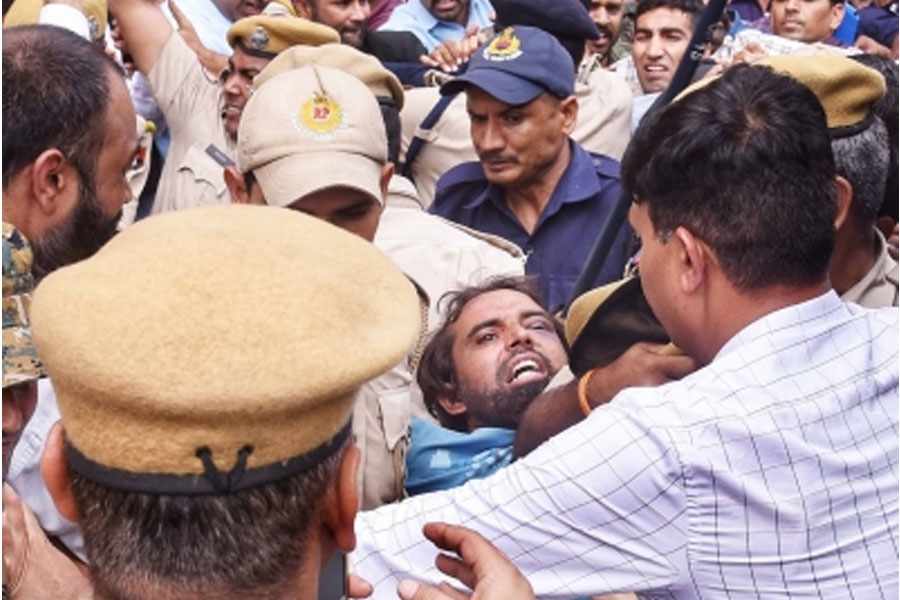 An angry mob attacked the two main accused in the Udaipur tailor murder case outside the premises of the National Investigation Agency (NIA) court here on Saturday.
The accused were thrashed by the mob as well as lawyears who were waiting outside the court premises when the accused were being escorted by the police.
A heavy police force was deployed outside the NIA court where a large group of people gathered and raised slogans when the accused were being brought out of the court.
Earlier, the NIA court sent all the four accused, including prime accused Mohammad Riyaz and Ghouse Mohammad, to 10-day NIA remand till July 12.
A few lawyers inside the courtroom premises also demanded death punishment for the accused. When the two prime accused were escorted outside the court by the police, an infuriated crowd attacked them with bottles and slippers.
On June 28, a tailor named Kanhaiya Lal was beheaded in broad daylight inside his tailoring shop on a crowded lane in Udaipur for allegedly supporting suspended BJP spokesperson Nupur Sharma over her controversial remarks on Prophet Muhammed.
The prime accused — Mohammad Riyaz and Ghouse Mohammad — even filmed act and uploaded it on social media.
While Riyaz and Ghouse Mohammad were arrested that day itself, two more persons, identified as Mohsin and Asif, were arrested on Thursday in connection with Kanhaiya Lal's murder.
The NIA is probing the matter with support from the Anti-Terrorist Squad and Special Operations Group (SOG) of the Rajasthan Police.
Prophet row: Kolkata Police issues lookout notice against Nupur Sharma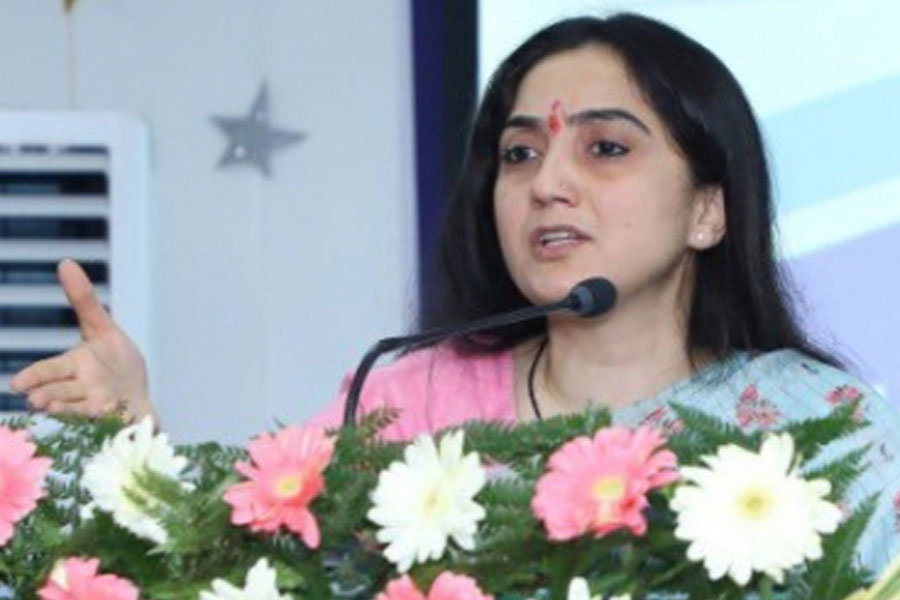 Kolkata Police, on Saturday, issued lockout notice against suspended BJP leader Nupur Sharma, whose controversial comments about Prophet Muhammad had created nationwide stir and tension last month.
A senior official of the city police informed that they were forced to issue the lookout notice as Sharma did not turn up after she was sent two notices for appearance for interrogation. Kolkata Police is the first to issue a lookout notice against Sharma on this issue.
First, Narkeldanga Police Station, under the eastern suburban division of Kolkata Police, had issued a similar summon to Sharma, asking her to be present for questioning at the said police station on June 20. Then a fresh notice was issued by Amherst Street police station, under Kolkata Police's north and north suburban division, asking Sharma to be present at the police station on June 25.
However, in both the cases, she had sent a last moment email communique to the city police expressing her inability to appear seeking more time for the same. She also expressed apprehension about security threats if she comes to Kolkata.
The city police official informed that different individuals have filed 10 FIRs in different police stations against Sharma holding her controversial comments about Prophet Muhammad responsible for fuelling communal tension in different pockets in the state.
Already, a motion condemning Nupur Sharma's controversial comments has been passed in the West Bengal assembly.
Soon after Sharma's controversial comments went viral, there was severe tension in several minority-dominated pockets in West Bengal in districts like Kolkata and adjacent Howrah, Murshidabad, and Nadia.
Clashes erupted between the agitators and police in which Domjur police station in Howrah district was attacked, police vehicles were torched and several police personnel were injured. Internet services were suspended in several areas.
Following countrywide tension over the controversial comments, the BJP suspended Nupur Sharma from the party. The BJP also took action against its Delhi leader Naveen Kumar Jindal who shared her comments on Twitter.
Delhi Court denies bail to Alt News co-founder Zubair, sends him to 14-day police custody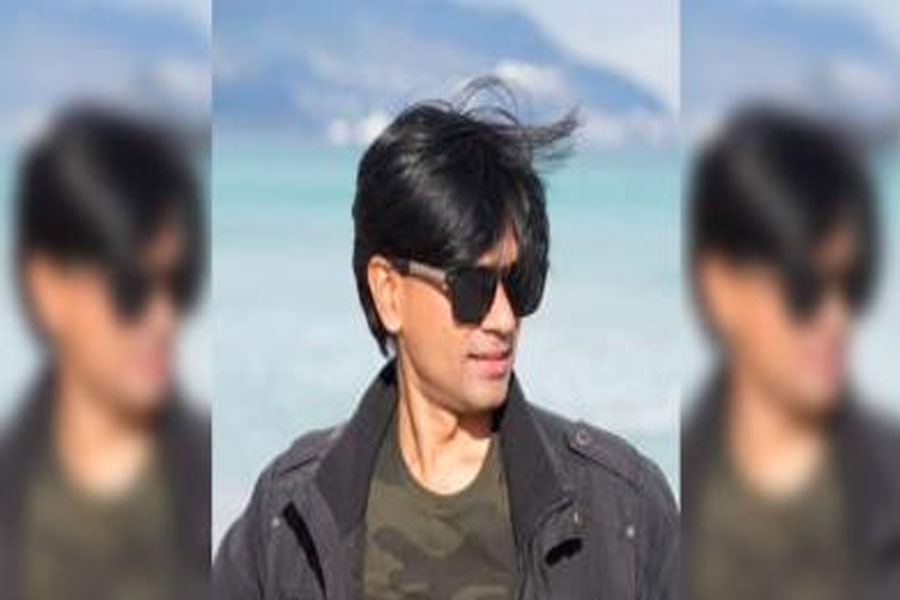 A Delhi Court on Saturday rejected the bail application of Alt News co-founder Mohammed Zubair in connection with the 2018 contentious tweet case and allowed the Delhi Police for further 14-day judicial custody of the fact-checker.
Zubair was produced before the Chief Metropolitan Magistrate Snigdha Sarvaria at Patiala House Court as his four-day judicial custody in the case, in which he had allegedly hurt the sentiments of a community through a tweet, ended on Saturday.
After hearing the detailed arguments of the parties, the Chief Metropolitan Magistrate refused to grant relief to him.
During the course of the hearing, Advocate Vrinda Grover appearing for Zubair, placed on record an application to record that the electronic device and hard disc were seized, arguing that till date no hash value or clone is generated by cybercrime.
Atul Shrivastava, the newly-appointed Special Public Prosecutor for Delhi Police, argued that as per the CDR analysis, Zubair has accepted funds through Razor gateway, from Pakistan, Syria which needs further investigation.
The new charges invoked against Zubair are under sections 120B (criminal conspiracy) and 201 (Causing disappearance of evidence) of the Indian Penal Code(IPC) and sec. 35 of the Foreign Contribution (Regulation) Act.
Earlier, he was charged under the Indian Penal Code's Sections 153A (promoting enmity between different groups on grounds of religion, race, place of birth, residence) and 295A (deliberate and malicious acts, intended to outrage religious feelings of any class by insulting its religion or religious beliefs) for one of his objectionable tweets.
As per the FIR, accused Zubair had used a screengrab of an old Hindi movie which showed an image of a hotel, with its board reading 'Hanuman hotel' instead of 'Honeymoon hotel'. In his tweet, Zubair had written, "BEFORE 2014: Honeymoon Hotel. After 2014: Hanuman Hotel".
The Delhi High Court on Friday issued notice to the Delhi Police on a plea moved by Zubair challenging the Patiala House court order allowing his police custody and seizure of his laptop in connection with the alleged objectionable tweet.