'Won't' tolerate obstruction', allows ED to summon Abhishek Banerjee in Kolkata
The Supreme Court on Tuesday stayed the Delhi High Court's order, which dismissed Trinamool Congress leader Abhishek Banerjee and his wife's challenge to the ED's summons issued in connection with a money laundering case linked to the alleged West Bengal coal scam.
However, the top court allowed the Enforcement Directorate (ED) to summon Banerjee at its Kolkata office, and added that it will not tolerate any hooliganism or obstruction, when ED questions Banerjee in Kolkata.
A bench headed by Justice U.U. Lalit said the state government will provide assistance to the ED officials, who will have to give a 24-hour prior notice to question Banerjee and his wife. "If there is any kind of hooliganism or infraction, we will not tolerate it," said the bench, also comprising Justices S. Ravindra Bhat and Sudhanshu Dhulia.
Additional Solicitor General S.V. Raju told the apex court that Banerjee is a potential accused in the coal scam and the ED needs to interrogate him in Delhi. Raju said it will be very difficult to interrogate him in Kolkata. Last week, Raju told the top court that Banerjee is an influential politician. "My lords know how Central agencies were treated in Kolkata…CBI officers were gheraoed…I should not be saying this," he submitted.
The top court recorded that the West Bengal government has assured that no coercive action will be initiated against ED officials without approaching it.
Banerjee and his wife's plea, filed through advocate Sunil Fernandes, said: "The party to which the petitioner No.1 (Abhishek) belonged, comprehensively trounced the political party at power in the Centre, thereby giving justifiable cause to 'target' and 'fix' the petitioner No.1, by misusing the Central Investigation Agencies".
26/11 Mumbai Attack: Crime Branch's Probe Reveals That Tahawwur Rana Visited Crowded Places Across City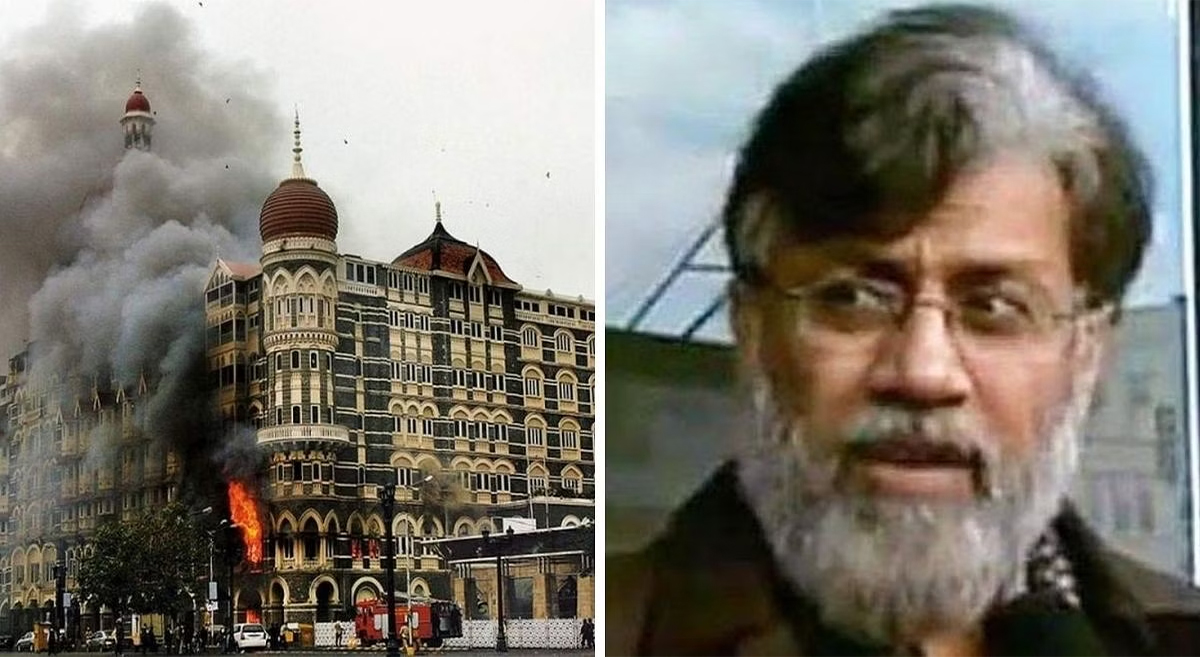 Mumbai: The Crime Branch on Tuesday submitted an application in the Mumbai Special Court for issuance of a non-bailable warrant (NBW) against Tahawwur Rana, who is currently lodged in a California jail and has been found eligible for extradition to India. Rana has already challenged the order in a higher court, further delaying the extradition process.
According to the 405-page supplementary charge sheet filed against the 26/11 co-conspirator, Rana has revealed that he had discussed crowded places in south Mumbai with the staff of a hotel in Powai. The charge sheet states that Rana visited some of those places, where later attacks took place.
Rana Stayed In A Powai Hotel
According to the charge sheet, police found that he had stayed in a hotel in Powai in November 2008. He had deposited a copy of his passport and visa at the hotel. An official said the statement of a hotel employee was recorded and "we found that he discussed crowded places in the city and some of them were targeted by the attackers, including CSMT."
US: Apple, Lululemon, Foot Locker & Other Stores Looted After Riots In Philadelphia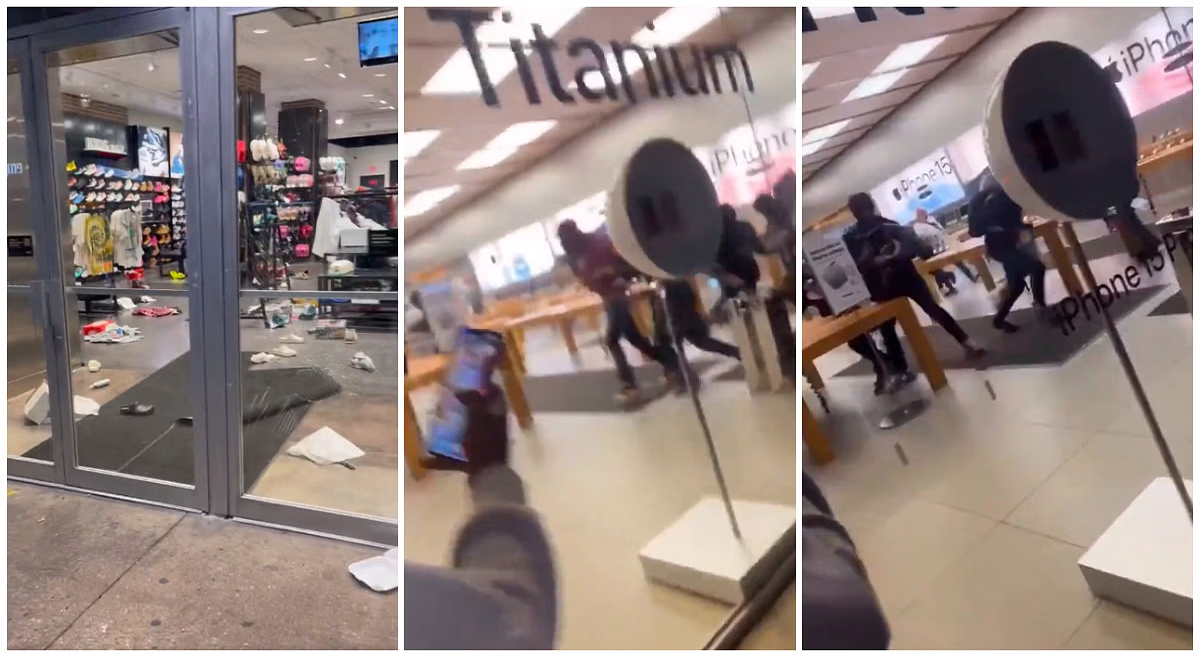 Philadelphia: In a shocking incident several stores including popular stores were looted by a crowd of juveniles on Tuesday (September 26) in Pennsylvania's largest city. Several videos of the loot are doing rounds on social media. It can be seen in the video that a large crowd of juveniles barge into the stores and loot expensive items from the stores. An Apple Store was also looted by the juveniles in Philadelphia's Center City.
The stores that were looted include famous stores like Apple, Lululemon and Footlocker
The stores that were looted include famous stores like Apple, Lululemon and Foot Locker. There are reports that the watchman at the Foot Locker store was assaulted by the mob. The Philadelphia Police have denied the claims that the robberies has any connection with the demonstrations and protests held over the death of Eddie Irizarry.
Crowd looting several stores one by one in Philadelphia
The videos that are going viral on social media shows crowd looting several stores one by one in Philadelphia. A video shows that youngsters barge into the Apple store and steal iPhones, iPads and other Apple devices from the store and flee from the store. There are videos that show that the stores are ransacked and the front glass of the Footlocker store is broken and all the accessories are lying on the floor after the crowd left the store after looting it.
Police said that it has activated Citywide Rapid Response
Police said that it has activated Citywide Rapid Response after the incident of riot and loot in the City Centre area. The police said that it had activated the Citywide Rapid Response after the large crowds of people were gathering and rioting and engaging in extensive looting. The Police further said that incidents of multiple stores have been broken into were reported. The Police have also advised people to refrain from going to the City Center area.
Asaduddin Owaisi Challenges Rahul Gandhi To Contest Election Against Him From Hyderabad
Hyderabad, September 25: AIMIM Chief Asaduddin Owaisi has challenged Congress MP Rahul Gandhi to contest the 2024 Lok Sabha elections against him from Hyderabad and not from Wayanad. Participating in a rally on Monday, Owaisi said, "Is baar Wayanad se nahi Hyderabad mein muqabla karo" (This time fight from Hyderabad and not Wayanad). I am challenging you (Rahul Gandhi) don't go to Wayanad, come to Hyderabad and contest elections."
'Come to the ground and let's have a contest'
"You keep giving big statements, come to the ground and let's have a contest. People from Congress will say a lot of things, but I am ready. Come and face this man with beard and sherwani, you will know what a contest means," he stated. "Babri Masjid and Secretariat's mosque were demolished under the Congress regime," he charged.
The Congress people would do a lot of talking
"The same BJP MP who bad-mouthed in Parliament had also stood up against me to speak. I strictly told him to sit down. You can't face my sharp tongue. The Congress people would do a lot of talking. I am ready. I am also appealing before the people of Telangana, remember, the common man was harassed and attacked during the regime of Congress. With great difficulty, we have ensured peace in the city. This peace should be intact," Owaisi stated. Rahul Gandhi recently charged that BJP, Bharata Rastra Samithi (BRS) and AIMIM are collaborating ahead of the state Assembly elections.