Uttar Pradesh ATS arrests Islamic scholar in conversion racket
The Uttar Pradesh Anti-Terrorist Squad (ATS) on Wednesday arrested Islamic scholar Maulana Kaleem Siddiqui from Meerut on charges of religious conversation.
His name emerged during the investigation into the Umar Gautam case.
Umar Gautam was jailed in June after the Uttar Pradesh Police rounded him up for allegedly running a conversion racket.
The 64-year-old Islamic scholar was on the radar of security agencies due to suspicious activities. He was picked up as soon as he arrived in Meerut late Tuesday night. He is currently being interrogated by the police.
According to the ATS spokesman, Maulana Kaleem Siddiqui is a resident of Phulat in Uttar Pradesh's Muzaffarnagar.
Uttar Pradesh Additional Director General (Law and Order), Prashant Kumar, said "Investigation shows that Maulana Kaleem Siddiqui's trust received Rs 3 crore in foreign funding including Rs 1.5 crore from Bahrain. Six teams of ATS have been formed to investigate this case."
Mufti Qazi Jahangir Alam Qasmi and Mohammad Umar Gautam were arrested in June from Delhi's Jamia Nagar area for trying to convert deaf students and poor people to Islam, with alleged funding from Pakistan's Inter-Services Intelligence (ISI).
Mumbai police bust drugs factory in Gujarat, seize Mephedrone worth Rs 1,026 cr
Notching another big success in 10 days, the Mumbai Police have busted a drugs factory at Ankleshwar in south Gujarat and seized drugs worth Rs 1,026 crore and nabbed one person, as part of an investigation into an ongoing case, officials said here on Tuesday.
Till now, the total seizures in the case — the probe was launched on March 29 with multiple raids in Govandi suburb of Mumbai, Ambernath in Thane and Nalasopara in Palghar, besides Ankleshwar in Gujarat — has touched a staggering Rs 2,435 crore.
In the latest action on August 13, the Anti Narcotics Cell, Worli Unit, seized 513 kg Mephedrone, plus 812 812 kg of white powder and 397 kg of chemicals used to prepare the narcotic drugs, said an official.
The factory raided is situated in the GIDC complex at Panoli in Ankleshwar, and the latest action happened barely 10 days after the previous major drugs haul worth Rs 1,403 crore from Nalasopara town in Palghar district, bordering Gujarat.
So far, seven persons have been arrested in this case, including a woman and a couple of qualified chemists, who allegedly prepared the mixtures of various chemicals to manufacture the final drugs.
Earlier on August 4, the ANC arrested three persons, including two suppliers, from Nalasopara and seized 702 kg of Mephedrone worth Rs 1403.50 crore.
Prior to that on March 29, the ANC had arrested three drug peddlers, including a woman, from Govandi in north-east Mumbai, and raided a premise in Ambernath town, to recover over 3 kg Mephedrone worth more than Rs 4.50 crore.
The sustained interrogation of these six accused led the ANC to make further detentions and the big action ahead of Independence Day in Ankleshwar where the rich haul was seized on Saturday.
The ANC said the drug peddlers, including the woman, are currently in police or judicial custody and further probe is underway.
The teams which cracked one of the biggest narcotics supply rackets comprised Inspector Sandeep Kale, ACP Savlaram Agavale, DCP Datta Nalawade, Additional Police Commissioner Viresh Prabhu, Joint Police Commissioner Suhas Warke and Police Commissioner Vivek Phansalkar, along with the field teams of ANC Worli unit.
The ANC said the woman accused along with the other peddlers kept their identity secret, sought clients on social media and supplied the drugs to them in different parts of Mumbai and its surrounding areas.
Further probe is focused on tracing the source of the drugs, other hidden players and their links with the narcotics mafia.
FSSAI assures action against hanging of toilet brushes over pizza dough at Domino's outlet in B'luru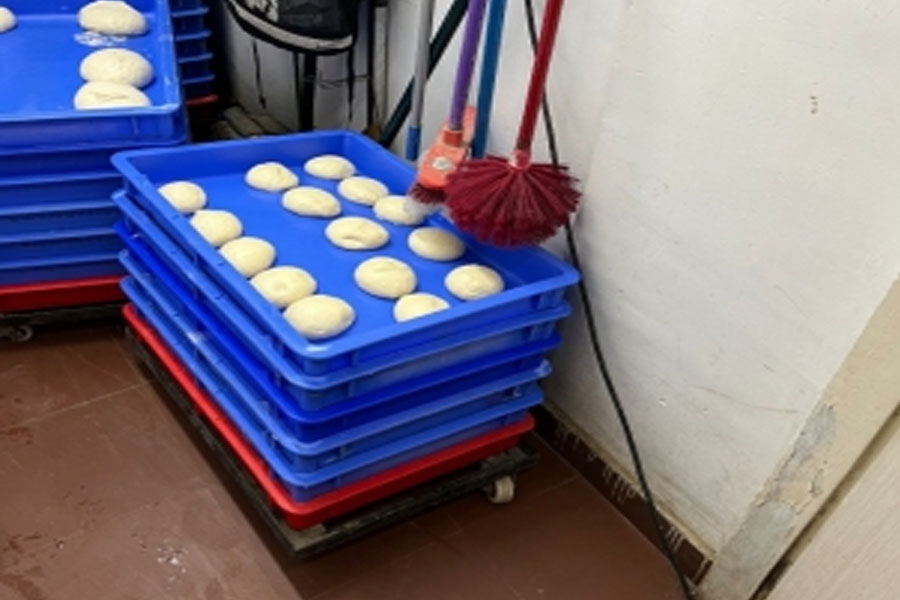 The Food Safety and Standards Authority of India (FSSAI) on Tuesday took cognisance of hanging of toilet brushes over pizza dough at a Domino's outlet in Bengaluru.
The apex food regulator under the Ministry of Health and Family Welfare said on Tuesday that the response of the FBO has been sought and appropriate action shall be taken in the matter as per the regulatory provisions under the FSS Act, 2006.
On July 24, a person named Sahil Karnany had tweeted some pictures, which showed toilet brushes hanging over pizza dough at a Domino's outlet in Bengaluru.
"This is how Domino's India serves us fresh pizza! Very disgusted," he wrote.
Karnany had also tagged FSSAI, Karnataka Health Minister K. Sudhakar and Union Health Minister Mansukh Mandviya in the post.
On Sunday, Karnany again posted a video showing toilet brushes, clothes used for cleaning tables hanging over pizza dough.
As his posts went viral on social media, Domino's issued a statement saying strict action has been initiated against the management of the outlet.
The company also said that it adheres to international standards to ensure quality of food and hygiene.
Action initiated, says SpiceJet on smoking video inside aircraft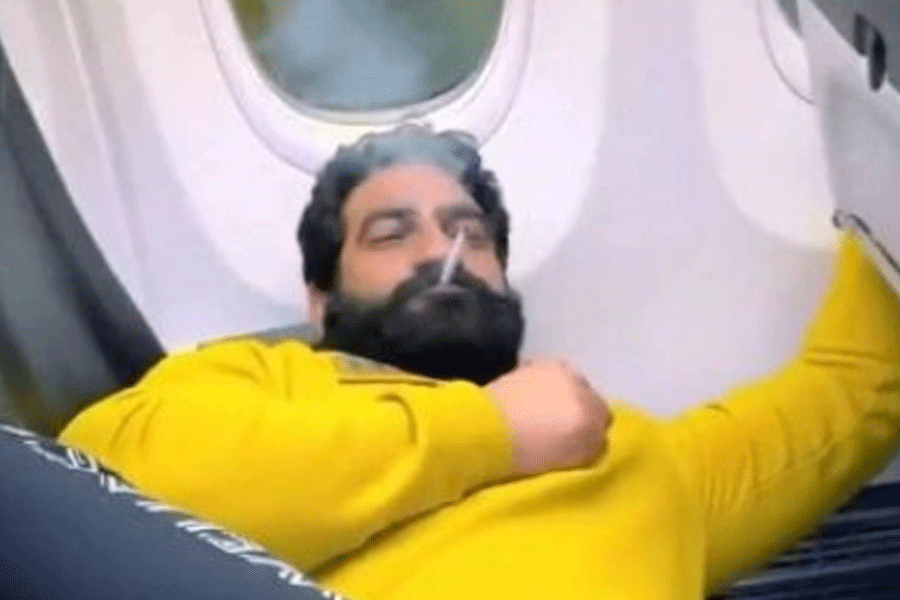 Referring to a video making rounds on social media of a passenger smoking onboard a SpiceJet aircraft, the airline on Thursday said that the issue was probed, and necessary action was taken into the matter.
The passenger was put on a No Flying list by the airline for 15 days in February this year, said a SpiceJet spokesperson.
"The matter had been investigated thoroughly in January 2022 when the video was brought to our notice and a complaint had been filed by the airline with the Udyog Vihar police station in Gurugram. The video, the investigation had revealed, was shot on January 20 while passengers were boarding the flight SG 706 scheduled to operate from Dubai to Delhi," said a SpiceJet spokesperson.
The airline said that the said passenger and his co-passengers shot the video on the 21st row when the cabin crew were occupied with completing the on-boarding procedure.
"None of the passengers or crew was aware of the act. The matter came to the airline's notice on January 24 through social media posts," it added.
The matter was referred to the Internal Committee constituted as per the provisions of Civil Aviation Requirements (CAR) on handling of unruly passengers (not consisting of any SpiceJet employee). The said passenger was put on a no flying list by the airline for 15 days in February.
Union Civil Aviation Minister Jyotiraditya Scindia on Thursday directed the concerned authorities to probe a person who in violation of rules lit up a cigarette and smoked on an aircraft. Responding to a video on Twitter, Scindia said: "Investigating it. There will be no tolerance towards such hazardous behaviour."