Ukraine's first lady calls for unceasing global unity against Russia's aggression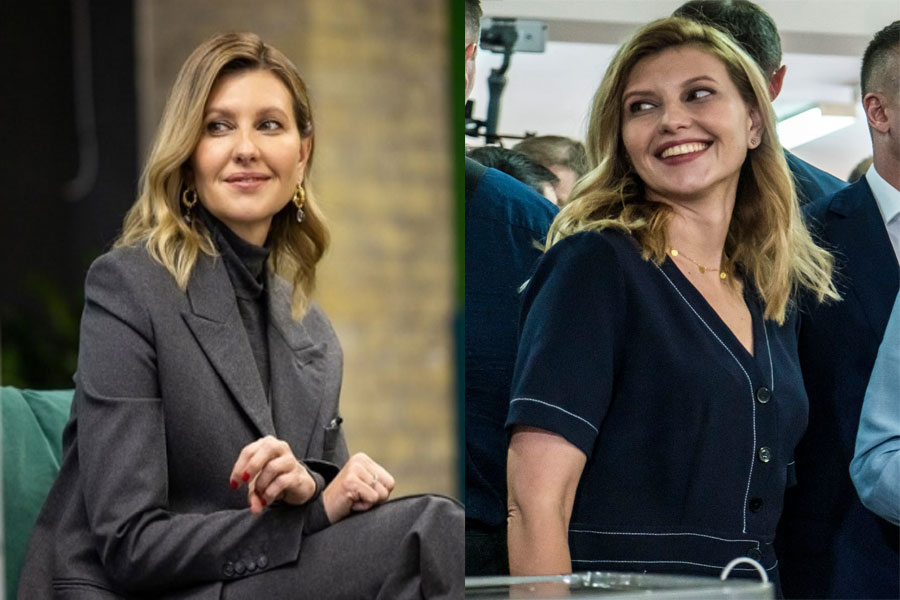 Ukraine's First Lady Olena Zelenska made an emphatic appeal on Thursday for unflagging global solidarity behind her country's struggle against Russia's aggression, stressing the "democratic values of the entire world" are at stake in the prolonged conflict.
In an exclusive written interview with Yonhap news agency, Zelenska cautioned against any apathy toward the war touched off by Russia's February 24 invasion and delivered an impassioned message: "Do not get used to the war."
"I would like to emphasise that there is no place for a neutral position in this war," the wife of President Volodymyr Zelensky said. "You cannot dismiss it as something distant and irrelevant, because this war threatens not only Ukraine but also the democratic values of the whole world."
She then stressed Ukraine is in need of "everything," ranging from humanitarian aid and weapons to assistance for its post-war reconstruction.
The interview came as global attention appears to have relatively diminished compared with the initial stage of the war when the entire world was acutely aghast at the biggest conflict on European soil since the end of World War II in 1945.
Zelenska accentuated the importance of media attention, saying, "Indifference kills (people) indirectly."
"This is my message to the media — give Ukraine maximum coverage and do not stop," she said.
As part of her plea for Seoul's support, Zelenska drew a comparison between South Korea's experience of the 1950-53 war and the ongoing tragedy in Ukraine, saying the two countries have "a lot in common."
"You, like us, know what it's like to live next door to a neighbor who constantly threatens not only you, but the entire world with nuclear weapons," she said.
"In the 1950s, the Western world came together to help South Korea win its war for freedom. Now the Western world has also united around Ukraine."
Since the outbreak of the war, Zelenska has been at the vanguard of efforts to spread information about the devastating repercussions of Russia's invasion and drum up global backing for Ukraine's grueling fight against an invading Russia and for its post-war rehabilitation.
Her current role marked a shift from the traditional first-lady activities centering on humanitarian and cultural realms, she said.
"Before the war, we worked to improve food at schools to make it healthier and more balanced, but now we have to think about how to protect our children from famine," she said. "Who would have thought that in the 21st century a first lady in a country in the center of Europe would face such tasks?"
"Humanitarian crises" are serious in Ukrainian cities occupied by Russia, she pointed out.
"I am simply scared to even imagine what is happening now in the occupied Ukrainian cities," she said. "The Russians create humanitarian crises … so that people are forced to collect rainwater so that they don't die of thirst, so that people simply stop feeling like people."
Those crises have obviously taken a significant toll on children. Zelenska cited instances of a girl with gunshot wounds getting behind the wheel to drive four adults to safety and a women's youngest son taking care of his mother and older sister in the hospital.
"This is what we see every day in our news. All Ukrainian children instantly became adults on Feb. 24," she said.
Watching such ordeals, the first lady, a mother of two children herself, vowed to "fight for every child" and help the young generations overcome their "enormous trauma" inflicted by the ongoing tragedy.
"I would tell the children that we fight this war for the right to live in our own home, to speak our own language, to invite whoever we want as a guest," she said. "This is a fight for the right to be a free person."
Zelenska plans to host the virtual "First Ladies and Gentlemen Summit" on July 23 to discuss a wide range of issues related to the conflict, such as displaced people, education, children and women.
The transcript of her interview was written in Ukrainian and translated unofficially into English.
US: Apple, Lululemon, Foot Locker & Other Stores Looted After Riots In Philadelphia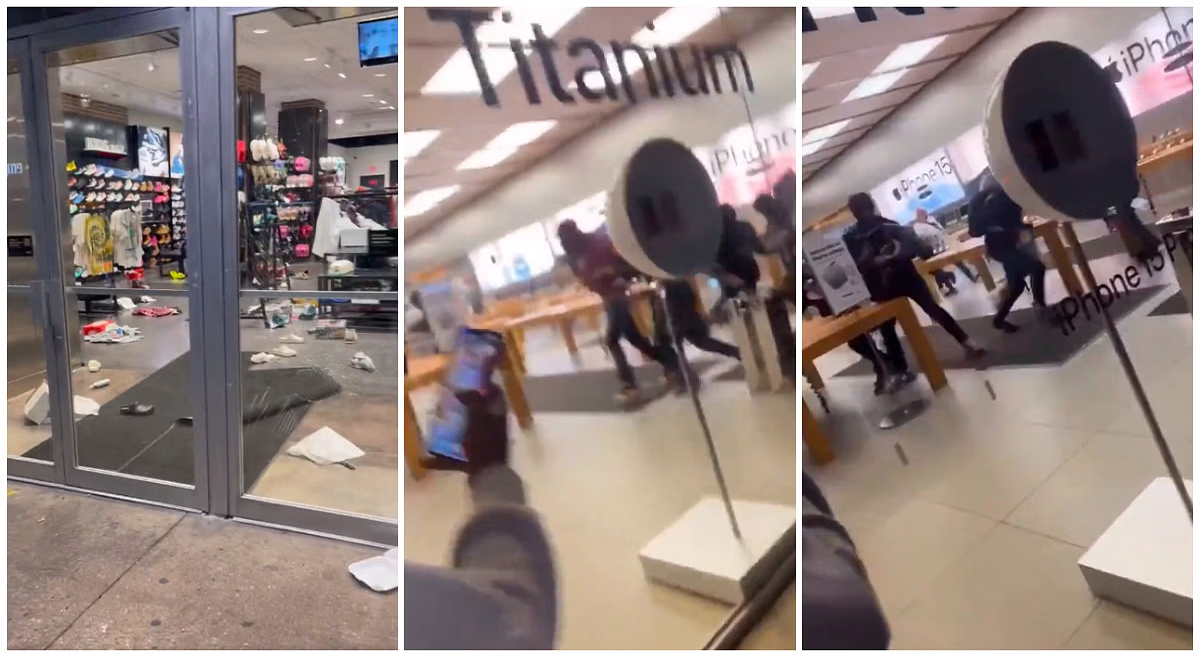 Philadelphia: In a shocking incident several stores including popular stores were looted by a crowd of juveniles on Tuesday (September 26) in Pennsylvania's largest city. Several videos of the loot are doing rounds on social media. It can be seen in the video that a large crowd of juveniles barge into the stores and loot expensive items from the stores. An Apple Store was also looted by the juveniles in Philadelphia's Center City.
The stores that were looted include famous stores like Apple, Lululemon and Footlocker
The stores that were looted include famous stores like Apple, Lululemon and Foot Locker. There are reports that the watchman at the Foot Locker store was assaulted by the mob. The Philadelphia Police have denied the claims that the robberies has any connection with the demonstrations and protests held over the death of Eddie Irizarry.
Crowd looting several stores one by one in Philadelphia
The videos that are going viral on social media shows crowd looting several stores one by one in Philadelphia. A video shows that youngsters barge into the Apple store and steal iPhones, iPads and other Apple devices from the store and flee from the store. There are videos that show that the stores are ransacked and the front glass of the Footlocker store is broken and all the accessories are lying on the floor after the crowd left the store after looting it.
Police said that it has activated Citywide Rapid Response
Police said that it has activated Citywide Rapid Response after the incident of riot and loot in the City Centre area. The police said that it had activated the Citywide Rapid Response after the large crowds of people were gathering and rioting and engaging in extensive looting. The Police further said that incidents of multiple stores have been broken into were reported. The Police have also advised people to refrain from going to the City Center area.
Indian Woman Anju Celebrates Pakistan's Independence Day With Husband Nasrullah, Cuts Cake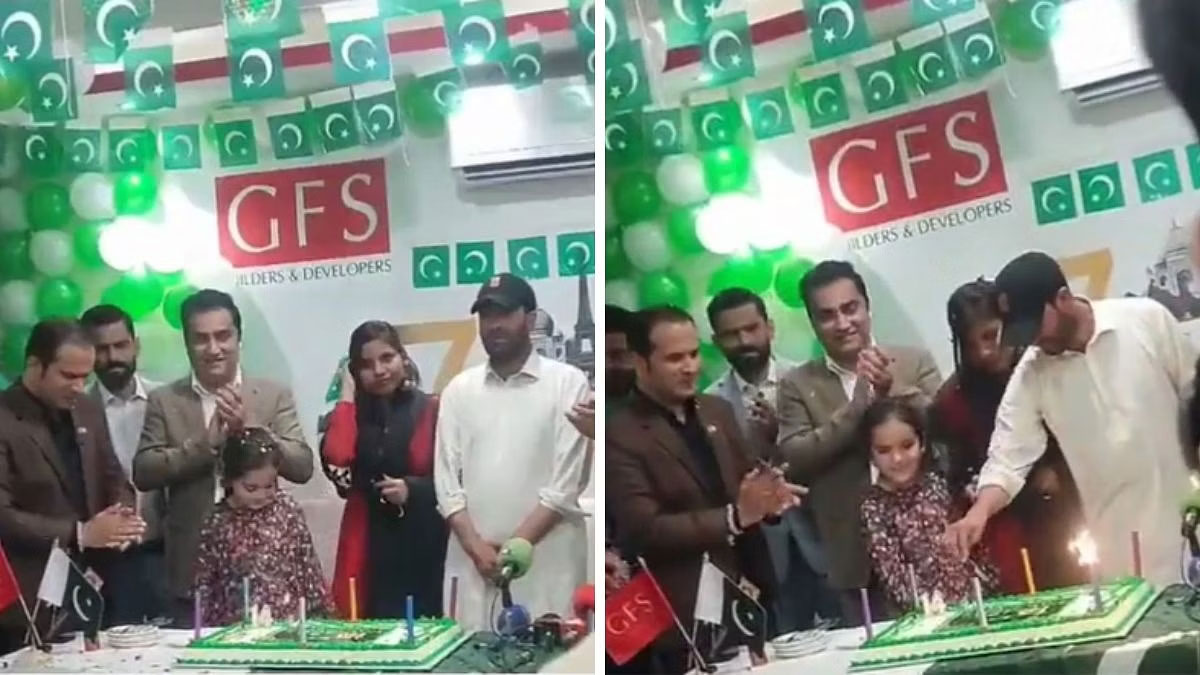 Indian woman Anju, who went to Pakistan to meet her Facebook friend Nasrullah, was seen celebrating Pakistan's independence day on Monday (August 14). Pakistan marks its independence day on August 14 every year, a day ahead of India's Independence Day. In a video shared on social media, Anju can be seen during the cake cutting along with Nasrullah to celebrate Pakistan's independence day.
Anju's story made headlines
Anju, a married woman with children, got to know Nasrullah of Pakistan on Facebook. As friendship grew between the two, Anju tried to get a visa for close to two years in India, said reports. Anju recently went to Pakistan after getting the visa. Reports claimed that she converted to Islam in Pakistan and also got married to Nasrullah. However, she denied the claims in a video she released and said she wanted to return to India.
Anju's father disowns her
Recently, Anju's father, fed up of constant media presence at this house had castigated Anju for her decision to cross borders for love and marrying Nasrullah, as reports claimed. Anju's father had said that he wished for her daughter not to return and said, 'Let her die there'.
Anju's husband in India was shocked when he learnt about Anju having gone to Pakistan to meet her Facebook friend Nasrullah. The husband had said that Anju had told her she was going to Jaipur and that she would return back in a few days. However, he was shocked when police came calling after reports that Anju had gone to Pakistan went viral.
Anju and Seema Haider, tale of two women
Anju's story emerged even as news about Pakistani woman Seema Haider's dramatic and suspicious entry into India along with her four children dominated news space. Seema Haider, a Pakistani woman, had entered India from Nepal and an investigation was carried out in the case. She married Sachin Meena who lives in Greater Noida.
Asains found guilty of smuggling migrants to UK
A 38-year-old Asian-origin man has been found guilty of being part of an organised crime group linked to the prolific smuggling of migrants, including minors, to the UK.
Najib Khan, 38, from Ilford was identified as being part of the network by the UK's National Crime Agency (NCA), following the arrest of his co-conspirator Waqas Ikram, 40, in March 2021.
Ikram, who was caught red-handed attempting to break into a heavy goods vehicle to put migrants inside, worked for a people smuggling organised crime group headed by Mokter Hossain.
An iPhone belonging to Ikram, seized following his arrest, contained numerous conversations with Khan outlining their involvement in a separate people smuggling network, charging migrants up to 7,000 pounds a head to bring them to the UK, the NCA said in a statement.
Phone evidence showed that Khan and Ikram had been involved in a successful crossing involving five migrants being transported into Harwich in March 2019, and two other attempts that had been foiled by border agents.
The first of these was in May 2019, when 15 Vietnamese and one Afghan migrant were found in a lorry at the Hook of Holland as it prepared to board a ferry to Harwich.
In the same year in August, 16 migrants including 11 minors, were rescued from a purpose built concealment in a lorry carrying 2,000 loose tyres.
The lorry was preparing to board a ferry from Dieppe to Newhaven, and officers reported the heat and the nature of the concealment made breathing difficult.
The lorry drivers involved in both would later be jailed in the Netherlands and France, but the NCA was able to prove Ikram's crime group had been involved in both attempts.
Further conversations between Khan and Ikram showed they were using GPS trackers to follow lorries that they had arranged to be broken into without drivers' knowledge to stow migrants.
One of the trackers was found at Khan's house when he was arrested by the NCA. In 2020, Khan and Ikram purchased a rigid hull inflatable boat for the purpose of smuggling migrants, and Ikram attended a course for piloting powerboats that June, the NCA said.
In July, the pair were encountered by Border Force off the coast of Suffolk in their RHIB.
They told officers they were scouting for scuba diving sites, and returned to Walton-on-the-Naze.
"Ikram and Khan had no regard for the safety and security of those they were transporting, they were only interested in making money from them," NCA branch commander Andy Noyes said in a statement.
"In at least one case it was only the fact that the migrants were discovered by border agents that prevented them being left in what could have been an incredibly dangerous, and potential fatal, situation," Noyes added.
Ikram was arrested by the NCA in 2021, charged with people smuggling offences and released on bail by the court. Both he and Khan were detained in connection with further offences by the NCA in July 2022 and charged with three counts of conspiring to facilitate illegal immigration.
While Ikram pleaded guilty to the charge, Khan went to trial, following which a jury at Reading Crown Court on Friday found him guilty on all three counts.
They will be sentenced on October 30.