Story of Sharad Pawar: MLA at the age of 27, became CM three times, rebelled against Indira, formed party in opposition to Sonia
Sharad Pawar is not only Maharashtra but also one of the big leaders of the country. Sharad Pawar became an MLA at the age of just 27. His political journey is of more than 50 years. In such a situation, today we will tell the story of his political journey. How did he enter politics and become one of the tallest leaders of the country? Let's know..
(NCP) President Sharad Pawar has announced to quit the post of party president. Sharad Pawar has also said many emotional things in his resignation. Pawar had also hinted about this a few days ago. Pawar made this announcement during the party meeting.
Pawar is not only Maharashtra but one of the big leaders of the country. Sharad Pawar became an MLA at the age of just 27. His political journey is of more than 50 years. In such a situation, today we will tell the story of his political journey. How did he enter politics and become one of the tallest leaders of the country? Let's know…
Born in Pune, mother contested elections
Sharad Pawar, 82, was born on 12 December 1940 in Baramati, Pune. His father held a senior position in a cooperative society. Mother was the only woman to contest the local body elections. Former cricketer Sadashiv Shinde's daughter Pratibha is Sharad Pawar's wife.
In an interview, Pratibha had told that before marriage, Sharad Pawar had put a condition of giving birth to only one child. Sharad held the Baramati seat from 1967 to 1990, since then this seat is with his nephew Ajit Pawar. Sharad Pawar's daughter Supriya Sule is the MP of Baramati since 2009.
Became MLA only at the age of 27
Sharad Pawar had made a good hold in politics at a very young age. When he was 27 years old, he was elected as an MLA for the first time. In the year 1967, he was elected MLA for the first time. After this Sharad Pawar reached the heights of politics. His early mentor in politics was the then veteran leader Yashwantrao Chavan.
Rebellion with Indira
During the Emergency, Sharad Pawar rebelled against the then Prime Minister Indira Gandhi. Pawar left the Congress after rebelling against Indira. In the year 1978, along with the Janata Party formed the government in Maharashtra. Became the Chief Minister of the state. When the Indira government returned in the year 1980, her government was dismissed. Then in 1983, Sharad Pawar formed the Congress Socialist Party.
In the Lok Sabha elections held that year, Sharad Pawar won the election from Baramati for the first time, but in the 1985 assembly elections, his party's victory in 54 seats pulled him back to state politics. Sharad Pawar resigned from the Lok Sabha and led the opposition in the assembly.
Came back to Congress during Rajiv's era
In the year 1987, he came back to his old party Congress. Then Rajiv Gandhi was the Prime Minister. Pawar became close to Rajiv Gandhi in those days. Pawar got the CM's chair in the year 1988 in place of Shankar Rao Chavan. Chavan was made the Finance Minister at the Center in the year 1988.
In the 1990 assembly elections, the Congress won 141 out of 288 seats, but Sharad Pawar, a skilled player in politics, managed to form the government with the help of 12 independent MLAs. With this, Pawar managed to become CM for the third time.
Then Sharad Pawar also became the candidate for the post of PM.
It is about the year 1991. The then Prime Minister Rajiv Gandhi was assassinated. There was a strange situation across the country. There was discussion about the post of Prime Minister. Then Sharad Pawar's name started appearing among the three people who were being seen as the next prime ministerial candidate of the Congress. Besides Pawar, the others in the race were Narayan Dutt Tiwari and PV Narasimha Rao.
Narayan Dutt Tiwari missed out on becoming the PM due to an unexpected defeat in the 1991 Lok Sabha elections. This opportunity went to another senior leader PV Narasimha Rao while Sharad Pawar got the responsibility of Defense Ministry. But then Sharad Pawar was sent back to Maharashtra politics. Controversy with Sonia Gandhi and formed own new party.
This is about the year 1998. Sharad Pawar was elected Leader of the Opposition after the mid-term Lok Sabha elections, but when the 12th Lok Sabha was dissolved in 1999, Sharad Pawar, PA Sangma and Tariq Anwar questioned Sonia Gandhi's leadership.
Pawar and some other leaders did not want Sonia of foreign origin to lead the party. He was expelled from the party for opposing Sonia. Sharad Pawar formed the Nationalist Congress Party (NCP) after his expulsion from the Congress. Sharad Pawar broke away from the Congress and formed the party but After not getting the mandate in the 1999 Maharashtra assembly elections, it also formed the government by joining hands with the Congress. From 2004 to 2014, Pawar was a minister at the Center continuously. Sharad Pawar did not contest the 2014 Lok Sabha elections saying that he wanted to bring forward the youth leadership in the party.
Youngest Chief Minister, also the President of BCCI
Sharad Pawar holds the record of becoming the youngest Chief Minister of Maharashtra. He has also been the President of the Board of Control for Cricket in India (BCCI). Pawar was the chairman of the BCCI from 2005 to 2008 and became the chairman of the ICC in 2010.
Won the battle with cancer, the doctor had said – will live only six months
Sharad Pawar has won the battle with cancer. Pawar told a TV channel that he was diagnosed with cancer during the 2004 Lok Sabha elections. Went to New York for treatment. The doctors there asked to go to some experts from India itself. Then while being the Agriculture Minister, Pawar took radiation treatment 36 times.
It was very painful. He had told in the interview that he used to work in the ministry from 9 am to 2 am. Then at 2.30 he would take chemotherapy at Apollo Hospital. The pain was so much that I had to go home and sleep. Meanwhile, a doctor told him to complete the necessary work.You will be able to live only for six more months. Pawar told the doctor that I don't worry about the disease, you don't either. Pawar advised the people to stop the consumption of tobacco immediately if they want to avoid cancer.
The condition of a child was kept in front of the wife
Sharad Pawar had told in an interview that before marriage, he had put a condition in front of his wife Pratibha Pawar to have only one child. He had said, 'We will have only one child, be it a boy or a girl.' After this, Supriya was born on 30 June 1969 in Pune.
Al Pacino 'excited' to welcome fourth child after paternity test
Hollywood star Al Pacino is looking forward to becoming a father again at the age of 83.
The Academy Award-winning actor will welcome his fourth child into the world in just a few week's as his 29-year-old girlfriend Noor Alfallah is eight months pregnant, his spokesperson has confirmed.
Now an insider close to Al has claimed that he has "always loved" being a dad so is looking forward to the new arrival. "Al loves being a father and always has. He is excited. Being a parent is and always was an important part of Al's life," the insider told People, reports aceshowbiz.com.
Al and 29-year-old Noor, who previously dated Sir Mick Jagger and billionaire Nicolas Berggruen, have been romantically linked since April 2022 when they were pictured having dinner together.
The "Scent of a Woman" actor previously explained he "gets a lot" out of fatherhood and finds it "upsetting" not being involved in his children's lives. He told The New Yorker in 2014, "I'm responsible to them. I'm a part of their life. When I'm not, it's upsetting to me and to them. So that's part of the gestalt. And I get a lot from it. It takes you out of yourself."
Three years ago, Al's ex-girlfriend Meital Dohan admitted one of the reasons why their two-year romance came to an end was because the "Godfather" star – who is 39 years older than her – didn't want to have any more children.
She told the Daily Mail newspaper at the time, "It was one of the most incredible love stories of my life, but there was an acknowledgment that we're both at different places in our lives. Two years is a long time and I was like, 'We love each other, but where is this going?' "
"I really want to have kids. It's harder when someone's that much older than you, because IAstill have a family to build, while he already has a family," she added. "At his age, it's a rigid decision.
Tom Cruise 'would love to meet someone special' after three failed marriages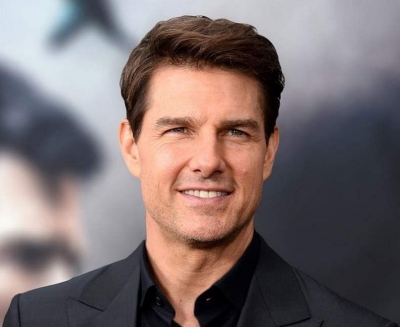 Hollywood star Tom Cruise has been married to Hollywood stars Mimi Rogers, Nicole Kidman and Katie Holmes, with the actor most recently being romantically linked to Shakira.
The unlikely pair met at the Formula 1 Grand Prix and while it seems Tom was "very interested in pursuing" the singer, she wasn't so keen, reports
A source has revealed Tom's friends have now given him some dating advice as he searches for "the one."
The comments come after it was revealed Shakira "begged" Tom to "stop flirting with her" as the situation became "too much" for her following her painful split with Gerard Pique.
The 46-year-old singer and Barcelona defender, 36, announced their shock breakup in June last year after 12 years together.
Gerard has since moved on with Clara Chia Marti, 24.
"She doesn't want to embarrass or upset him, but there's no attraction or romance on her part – she was just being friendly. She's flattered but not interested," an insider told Heat Magazine.
The insider added that Tom has been searching for the right woman for years and said he has "the highest standards" and won't settle for "second best" in a potential lover.
Pregnant Ileana D'Cruz enjoys 'babymoon' with mystery man; Is it Katrina Kaif's brother Sebastian Laurent Michel?
Actress Ileana D'Cruz is currently enjoying the best phase of her life as she is all set to welcome her first child. While the actress has been flaunting her baby bump on her social media, the mystery around who her partner and the father of her child is continues to remain a mystery.
At present, Ileana is enjoying her babymoon at some undisclosed location with her partner while the eagerly wait for the arrival of their little one.
For those unversed, Ileana is rumoured to be dating Sebastian Laurent Michel, who happens to be the brother of Bollywood diva Katrina Kaif.
Ileana's beachside babymoon
On Friday, the 'Barfi!' actress took to her Instagram to share a series of pictures from her babymoon, and also gave glimpses of her partner, but did not reveal his face or identity.
The actress shared a picture of the blue sea and wrote, "Babymoon". In the next picture, she can be seen enjoying a date night with her partner, and added the song, the lyrics of which said, "I wanna be alone, alone with you… Does that make sense?"
She also dropped another picture in which she can be seen holding her partner's hand while he ate. "My idea of romance clearly can't let him eat in peace".
Who is Sebastian Laurent Michel?
Ileana is reportedly in a steady relationship with Sebastian and the two have been dating for almost a year now.
Reports of the two dating went viral after the actress was seen accompanying him and other close friends and family members of Vicky Kaushal and Katrina to Maldives. The duo posed with the rest of the group for several pictures.
They were later also spotted together at the Mumbai airport, however, both of them have remained tightlipped about their equation.
Sebastian is a model based out of London.
Ileana was earlier in a relationship with photographer Andrew Kneebone, but the two went their separate ways after dating for about two years.