Set 'naya rivaj' to re-elect BJP govt in Himachal: Modi
Launching his election campaign, Prime Minister Narendra Modi on Saturday pleaded electorates in this Himachal Pradesh town with a promise to set 'naya rivaj' (new tradition) to re-elect the BJP government in the state.
Eyeing to woo female voters, who outnumbered male voters in every election, he asked them to visit door to door in this area to convey "my greetings" to them as this time elections are very crucial.
"The people of Himachal are determined to make a strong comeback of the BJP government. This land of soldiers, this land of brave mothers, when it takes a resolution, it only shows it by proving it," said Modi, who donned a Himachali cap, in his nearly 40-minute address in this town in Mandi — the home district of Chief Minister Jai Ram Thakur.
On his arrival, Modi was extended rousing reception by party workers and sympathizers, some donning traditional dresses. Many women were present en route, waving their hands at the Prime Minister's arrival.
The Prime Minister said this time Himachal's election is special. "This time, one vote each, to be held on November 12, will decide the development journey of Himachal for the next 25 years."
Trying to build an emotional bond, Modi said: "I have visited Sundernagar several times before. I have also trekked inaccessible areas of Siraj, Kullu, Kinnaur, Chamba and Kangra. The roads here, such a beautiful BBMB lake of Sundernagar, how can anyone forget."
Taking a jibe at the state's main opposition Congress on the day it launched its poll manifesto, the Prime Minister said for the party staying in the government has been like running erstwhile kingdoms.
"Making false promises and giving false poll guarantees has been an old trick of the Congress. The country is witnessing that to how the Congress has been lying in the name of loan waiver of the farmers."
Batting for a double-engine government that has given the state new infrastructure in every step, Modi emphasized that when there was the BJP government in Delhi and Himachal, the work was going on a fast pace.
"But as the Congress comes back, all development comes to a standstill."
The Congress has always downplayed the role of Himachal Pradesh in national politics because they felt that the state was small and sent three-four members to the Parliament. "These were the reasons why Himachal never reached the heights of development."
Amidst chants of "Modi-Modi" by the audience, largely the women, the Prime Minister was categorically clear in saying that development in the state was possible as people have voted the BJP to power both in the Centre and in the state.
"Today with the double-engine government, gas cylinders have reached every household. Electricity has reached everywhere, roads have also been built, water has also reached."
Playing the religious card, Modi said the BJP has resolved to build Ram Temple. "Today such a grand Ram temple is being built in Ayodhya."
Paying tributes to Shyam Saran Negi, 106, the first voter of independent India who cast his 34th vote for the forthcoming Assembly polls three days ago, who passed away at his native place Kalpa on Saturday, Modi said when he was coming from Delhi, he received the unfortunate news of the demise of India's first voter.
It's Centre's turn to honour promise of creating 2 cr jobs: K'taka DyCM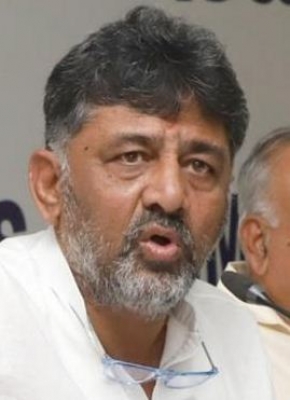 A day after the Congress government announced the rollout of five guarantees, Deputy Chief Minister D.K. Shivakumar on Saturday stated that now it is the Centre's turn to honour its promise of creating 2 crore jobs and doubling farmers' incomes.
Soon, the central government will face a litmus test (Lok Sabha elections). To pass the test, they need to keep their promises, he told the media.
On the criticism by the Opposition parties, especially BJP, on the guarantee schemes, Shivakumar said that instead of criticism, let the Prime Minister bring black money from abroad and deposit Rs 15 lakh to individual bank accounts.
Let them create 2 crore jobs as promised and double the income of farmers, Shivakumar stated.
Reacting to the comments of former Chief Minister H.D. Kumaraswamy that the announcement of Congress government on guarantees is a farce, Shivakumar stated Kumaraswamy is a big person and he doesn't want to talk about him. "I will carry out my duties and let him do his," he said.
Asked if those who want to deny freebies, Shivakumar stated that there is a provision for this. If someone wants to pay their electricity bills instead of 200 units free electricity, they can pay up. Many officers, media persons have written a letter saying they do not want to avail the benefit of free electricity.
That is why the applications are called to avail the benefits. On the lines of people who gave up subsidies on LPG cylinders, here also people can give up on guarantee schemes, Shivakumar stated.
The Congress government is implementing the guarantees to give relief to people reeling under price rise, he maintained.
The Congress is implementing free power up to 200 units every household from July. The women can travel free in state-run buses from June 11 in the state. Rs 2,000 allowance for women will be given to women heads of family from August. The applications for Rs 3,000 allowance for unemployed graduates and Rs 1,500 allowance for unemployed diploma holders who passed out this academic year are already called.
Distribution of 10 kilograms of rice for all members of BPL family from next month.
All these formed a part of the big announcement made by Chief Minister Siddaramaiah on Friday.
Odisha train tragedy: PM Modi announces ex-gratia of ₹2 lakh each to kin of dead, ₹50,000 for injured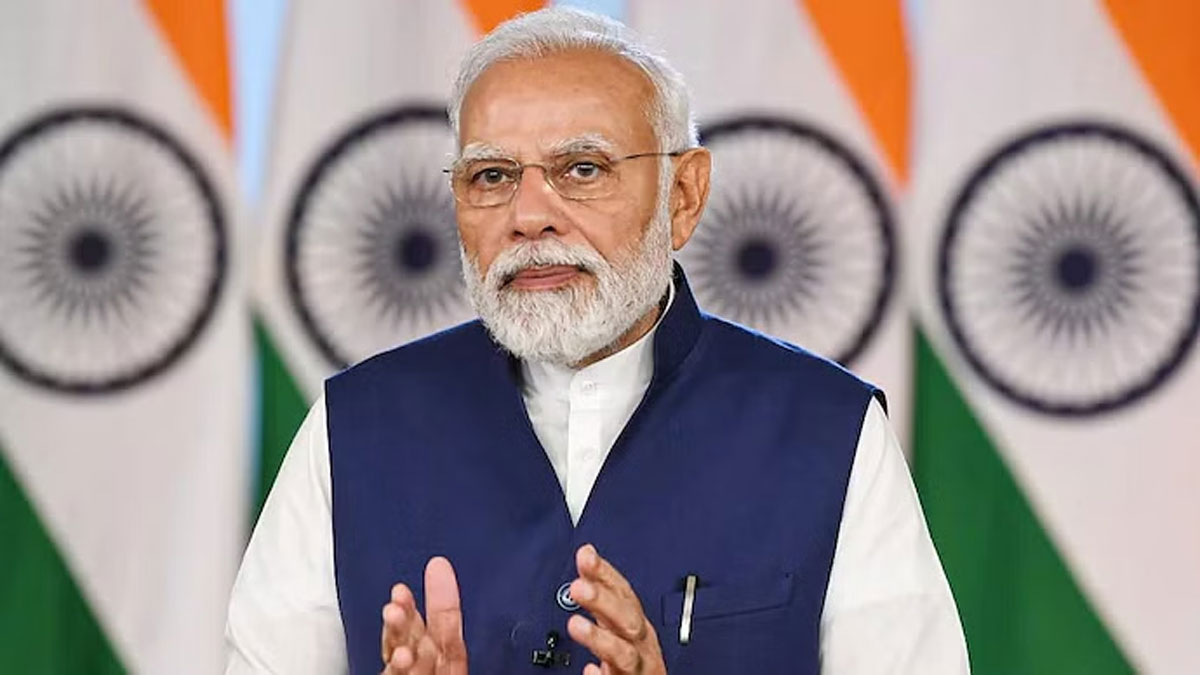 Prime Minister Narendra Modi on Friday announced an ex-gratia of Rs 2 lakh each to the kin of the deceased in the train derailment in Odisha's Balasore.
According to a statement by the Prime Minister's Office, the ex-gratia amount will be allotted from Prime Minister's National Relief Fund (PMNRF) to the next of kin of the dead.
The PMO also announced an ex-gratia of Rs 50,000 each for the injured in the horrific accident.
PM & HM express grief over incident
Earlier, on Friday, PM Modi expressed grief over the incident in which several coaches of two passenger trains derailed after colliding with a goods train.
Taking stock of the situation in Balasore, Prime Minister Modi informed that rescue operations were underway at the site of the accident and all possible assistance was being provided to the injured.
After the horrific collision and the subsequent derailment of coaches in Odisha's Balasore district, in which several passengers are feared dead and over 132 injured, an additional rescue team from Odisha Fire and Emergency Service, comprising 26 members with advance rescue equipment from Odisha Fire and Disaster Response Academy in Bhubaneswar rushed to the spot to mobilise emergency rescue measures, the Odisha government stated in a release.
Union Home Minister Amit Shah also expressed grief over the accident.
Odisha train tragedy
Multiple coaches of the Shalimar-Chennai Coromandel Express derailed near Bahanaga station in Odisha's Balasore after colliding with a goods train.
"There are casualties but the toll is yet to be determined. The derailment involved three trains, two of which were passenger trains and another a goods train," Odisha Chief Secretary Pradeep Jena said.
The injured were shifted to Soro CHC, Gopalpur CHC, and Khantapada PHC, the chief secretary informed further.
According to Railway spokesperson Amitabh Sharma, the accident took place around 7 pm on Friday.
"At around 7 pm, 10-12 coaches of the Shalimar-Chennai Coromandel Express derailed near Baleswar and fell on the opposite track. After some time, another train from Yeswanthpur to Howrah rammed into the derailed coaches, resulting in the derailment of 3-4 of its coaches," Sharma told ANI.
Several teams deployed
A team of responders from the National Disaster Response Force (NDRF), numbering 22 members, reached the accident spot from Balasore Railway Station. Another team from Centralised Traffic Control (CTC), comprising 32 members, had set off for the spot half an hour before, said officials.
Odisha Chief Minister Naveen Patnaik directed the state minister Pramila Mallik and the Special Relief Commissioner (SRC) to reach the accident spot immediately. The minister and SRC left for the scene almost immediately.
The state chief secretary added that a large number of buses were dispatched to the accident spot in Balasore to help in the relief and rescue operations.
"Nearly 50 ambulances were also rushed to the spot but the number of injured appear to be far too many," he said.
Odisha Train Tragedy: Outpouring of international grief as accident claims 238 lives
Amid the deadly train tragedy near Balasore in Odisha that led to the collision of three trains, an outpouring of condolences is seen for the victims and their families from several international dignitaries, each expressing their deep sorrow over the tragic incident and wishing for quick recovery of all survivors and victims in the ongoing search and rescue efforts.
Taiwanese President, Australian and Sri Lankan FM's express grief
Taiwanese President Tsai Ing-wen on Saturday offered condolences to the families of victims who lost their lives in Odisha's train accident. Taking to her Twitter handle, Tsai Ing-wen stated, "Praying for everyone affected by the train accident in India. I extend my heartfelt condolences to the victims and their families, and hope that rescue operations can save all those in need."
Foreign Ministers of Australia and Sri Lanka on Saturday expressed their condolences over the loss of lives in the Odisha triple train tragedy in Balasore that claimed 238 people and injured over 900. Australia's Minister of Foreign Affairs Penny Wong said that her thoughts are with the injured and the emergency personnel who are working to assist them.
Penny Wong tweeted, "We send our deepest sympathies following the devastating train crash in India's eastern Odisha state. Our thoughts are also with the many injured, and with the emergency personnel working to assist them."
Sri Lankan Foreign Minister Ali Sabry said that he is "deeply saddened" to learn about the train accident in Odisha. He wished for a speedy recovery for all those affected in the accident. Taking to his official Twitter handle, Ali Sabry stated, "Deeply saddened to learn of the tragic train accident in Odisha. My thoughts & prayers are with the families of the victims & those injured. I hope for a speedy recovery for all those affected. Sri Lanka stands with India in this time of grief."
Canadian and Nepalese PM heartbroken over the accident
Canadian PM Justin Trudeau also took to Twitter, expressing his grief over the deadly tragedy. He said, "The images and reports of the train crash in Odisha, India break my heart. I'm sending my deepest condolences to those who lost loved ones, and I'm keeping the injured in my thoughts. At this difficult time, Canadians are standing with the people of India."
Earlier on Saturday, Nepalese PM Pushpa Prachanda said, "I'm saddened by the loss of dozens of lives in a train accident in Odisha, India today. I extend deep condolences to Prime Minister Shri narendramodi Ji, Government, and the bereaved families at this hour of grief."