Saudi Arabia, Iraq sign electric power grids deal
Saudi Arabia and Iraq have signed an electric power grids deal to boost economic cooperation.
The deal was signed between Saudi Energy Minister Prince Abdulaziz bin Salman Al Saud and Iraqi Oil Minister Ihsan Abdul Jabbar on Friday, the Saudi Press Agency reported.
Abdulaziz said that apart from enhancing bilateral economic ties, the signing of the deal will help establish Saudi Arabia as a regional hub for electric power grids and attract investment in the country's electricity generation projects.
The agreement was signed ahead of Saturday's Jeddah summit that will be participated by leaders of the Gulf Cooperation Council member states, and leaders from Jordan, Egypt and Iraq, Xinhua news agency reported quoting the Saudi Press Agency.
Erdogan calls for promoting dialogue over Turkey's accession to EU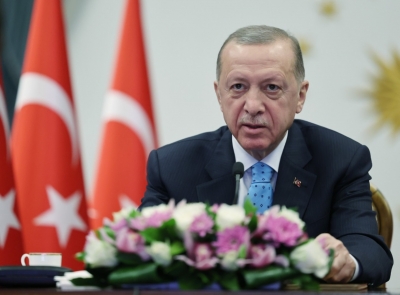 Turkish President Recep Tayyip Erdogan highlighted the necessity of promoting dialogue for his country's accession to the European Union (EU) in a phone talk with Charles Michel, the president of the European Council.
"It is necessary to increase contacts at all levels with a concrete and positive agenda in the direction of Turkey's full membership to the EU, which has great strategic value for Europe," an official statement quoted Erdogan as saying.
The EU's "fair treatment and supportive perspective" for Turkey's full EU membership would open up new horizons in relations between Ankara and the block, the statement said.
During the phone conversation, Erdogan also underlined the importance of updating the customs union agreement between Ankara and Brussels, ensuring visa-free for Turkish citizens within the EU, and strengthening bilateral cooperation on migration management and counterterrorism, it added.
Turkey started accession talks with Brussels in 2005, which have been at a standstill for several years following a prolonged state of emergency declared by Erdogan in the wake of a botched coup aiming to topple his government in 2016.
Pakistan to shut markets by 8 p.m. to save electricity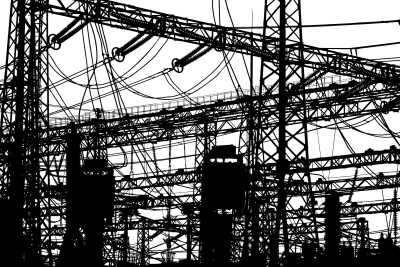 Pakistan's federal and provincial governments have unanimously decided to shut markets by 8 p.m. across the country as part of the efforts to conserve energy, Planning Minister Ahsan Iqbal said.
He said this while addressing the media following the National Economic Council (NEC) meeting held in Islamabad with Prime Minister Shehbaz Sharif in chair, Geo News reported.
Iqbal said Chief Ministers of Sindh, Punjab and Khyber Pakhtunkhwa participated in the huddle while the planning minister of Balochistan represented the provincial government.
This initiative could save around $1 billion annually, he added.
He said representatives of provincial governments were present in the NEC meeting and they had been advised to get it implemented to save precious resources, Geo News reported.
Iqbal said energy had become a big challenge for Pakistan and the government would reduce dependence on fossil fuels and imported oil, and give due focus on energy conservation, Geo News reported.
Likewise, the minister said government would promote green energy including solar, hydel and wind and no new imported fuel based project would be introduced.
Earlier in January, the federal government had approved a new energy conservation plan under which markets/malls were supposed to be closed by 8.30 p.m., while it also banned the usage of inefficient appliances to save around 62 billion PKR annually.
Prime Minister Shehbaz Sharif had directed the authorities concerned to cut the usage of electricity by all departments of the federal government by 30 per cent.
The coalition government had claimed that measures approved by the cabinet aim to save the cash-strapped country about 62 billion PKR and help reduce the energy import bill.
However, the measures were never fully implemented across the country,
Floods in Haiti kill 42, displace thousands
At least 42 people have died and 13,000 others displaced after heavy floods triggered by torrential rain inundated homes across Haiti, according to a statement issued by the countrys Civil Protection Agency.
The statement issued on Monday said that 85 people were injured, while 11 others remain unaccounted for after intense rainfall over the weekend caused several rivers throughout Haiti to overflow, which in turn sparked flash floods, flooding, rockslides and landslides, reports CNN.
The displaced and mission persons were reported from five of Haiti's 10 departments: West, Nippes, South-East, North-West, and the Center.
"My government, in concert with national and international institutions, is taking urgent measures in order to meet the demands of the hour," Haitian Prime Minister Ariel Henry tweeted on Monday.
The UN Office for Coordination of Humanitarian Affairs warned on Monday that flooding could resume with more rain in coming days.
"In the event of another heavy rainfall, the waterlogged soils will be unable to prevent further flooding, rockslides and landslides, and the provisional death toll could rise even higher," quoted the Office as saying.
The danger is expected to continue through hurricane season, which began on June 1.
Meanwhile, emergency response teams and aid organisations have been mobilised.
"We'll start providing hot meals to displaced people in the coming hours & are mobilising ready-to-eat rations & dry food," the World Food Programme said in a tweet.