Rupee ends 6 paise up against US dollar at 79.52
The Indian rupee ended 6 paise up, at 79.52, against the US dollar on Monday following stronger regional currencies and risk-on sentiments ahead of inflation data.
At the Interbank foreign exchange market, rupee ended at 79.52, as against 79.58 against the US dollar.
"Indian rupee appreciated for the third day in a trot following stronger regional currencies and risk-on sentiments ahead of inflation data. The market is expecting a surge in inflation to 6.9 per cent from the previous 6.7 per cent amid higher commodity prices," said Dilip Parmar, Research Analyst, HDFC Securities.
The Dollar index, which gauges the the strength of greenback against the basket of six major currencies, was at 107.942.
"Inflation will take centre stage this week as major economies unveil CPI updates. DXY has sharply cooled off from 110.78 to below 109.00 levels with hawkish ECB lifting the euro. But DXY may find support at 108.20 levels," said Kunal Sodhani, Vice President, Global Trading Center, Shinhan Bank.
"Prices have been taking support near 79.90-80.00 mark strongly and faced resistance near 79.50, which is the 50 dma mark, if prices starts trading higher above 79.50 on rupee then further rise in rupee can be seen which can take price of rupee towards 79.00 levels," said Jateen Trivedi, VP Research Analyst at LKP Securities.
Brent crude oil prices were at $93.78 a barrel by the closing of Indian market hours.
Meanwhile, Benchmark indices ended sharply up on Monday following firm global cues.
Sensex ends up 321.99 points, or 0.54 per cent, at 60,115.13, and Nifty closed 103.00 points, or 0.58 per cent, up at 17,936.35. As many as 2,189 shares advanced, 1,394 shares declined, and 176 shares remained unchanged.
Titan, Axis Bank, Tech Mahindra, Tata Steel, Infosys were major gainers on the Sensex. BSE LargeCap was 0.64 per cent up, and BSE SmallCap and MidCap closed 1 per cent and 0.89 per cent up.
Google Play introduces UPI Autopay payment in India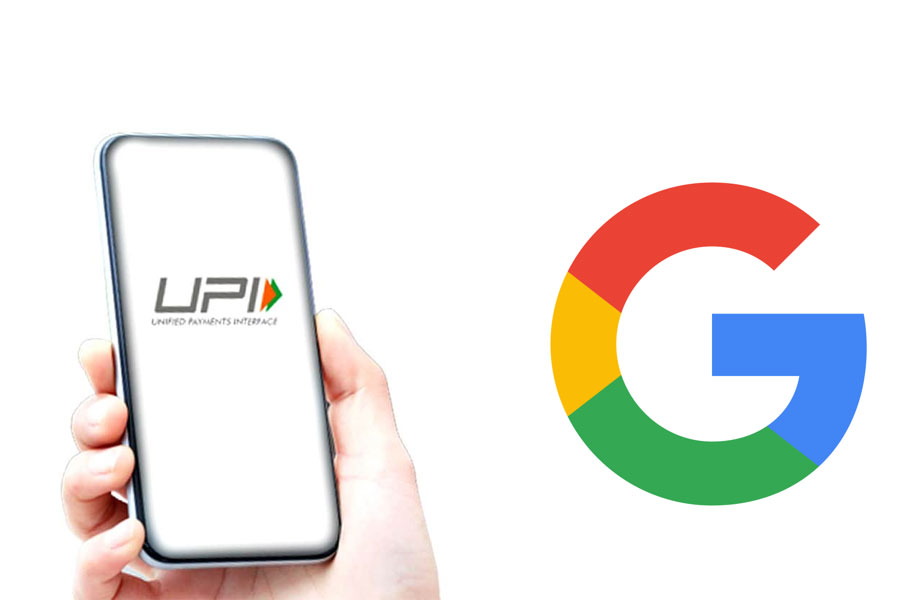 Google announced on Tuesday that it is introducing UPI Autopay as a payment option for subscription-based purchases on Google Play in India.
Introduced under UPI 2.0 by NPCI (National Payments Corporation of India), UPI Autopay helps customers make recurring payments using any UPI application that supports the feature.
"With the introduction of UPI Autopay on the platform, we aim to extend the convenience of UPI to subscription-based purchases, helping many more people access helpful and delightful services – while enabling local developers to grow their subscription-based businesses on Google Play," Saurabh Agarwal, Head of Google Play Retail & Payments Activation – India, Vietnam, Australia and New Zealand said in a statement.
Moreover, UPI Autopay makes setting up subscriptions easy.
Users need to simply tap on the payment method in the cart, select "Pay with UPI," and then approve the purchase in their supported UPI app after selecting a subscription plan to purchase.
Google Play helps consumers transact safely and seamlessly in more than 170 markets, according to the report.
Also, the platform supports over 300 local payment methods in over 60 countries, removing complexities associated with finding and integrating local payments.
UPI is one such payment option, introduced on the Play Store in India in 2019.
In India, UPI has transformed the mobile payment framework, and on Google Play as well, many people are enjoying and using apps that take advantage of UPI-based transactions, the statement added.
Unfortunately, there is no choice: Musk on Twitter layoffs
Elon Musk on Saturday said that there is no choice other than brutally firing half of Twitter's workforce as the company is losing over $4 million a day.
After axing nearly 3,800 employees across the globe, including in India, the new Twitter CEO said that he has given three months of severance to everyone who has been asked to go.
"Regarding Twitter's reduction in force, unfortunately there is no choice when the company is losing over $4M/day," Musk tweeted.
"Everyone exited was offered 3 months of severance, which is 50 per cent more than legally required," he added.
Musk has laid off people across the departments at Twitter, eliminating several teams across the globe.
He also said that Twitter has seen a massive drop in revenue as activist groups are putting undue pressure on its advertisers.
"Again, to be crystal clear, Twitter's strong commitment to content moderation remains absolutely unchanged. In fact, we have actually seen hateful speech at times this week decline below our prior norms, contrary to what you may read in the press," he posted.
"Twitter will not censor accurate information about anything," said Musk.
On charging $8 for the Blue subscription service, he said: "Trash me all day, but it'll cost $8."
The company lost $270 million in the April-June period after revenue slipped 1 per cent to $1.18 billion, reflecting advertising industry headwinds.
Foreign tourists to Cambodia's Angkor up 2,224%
Cambodia's famed Angkor Archaeological Park received 169,349 international tourists in the first 10 months of 2022, up 2,224 per cent compared to the same period last year, said an official report on Friday.
The park made $6.76 million in revenue from ticket sales during the January-October period this year, up 2,155 per cent year-on-year, the state-owned Angkor Enterprise's report revealed.
Holidaymakers from 125 countries and regions visited the site during the period, Xinhua news agency quoted the report as saying.
Located in the Siem Reap province, the 401-square-km Angkor Archaeological Park, inscribed on the Unesco World Heritage List in 1992, is the most popular tourist destination in the Southeast Asian country.
The Park contains the remains of the different capitals of the Khmer Empire, from the 9th to the 15th century, including the famous Temple of Angkor Wat.
During the pre-Covidera, the Angkor park received up to 2.2 million international visitors in 2019, generating $99 million in revenue from ticket sales, the Angkor Enterprise said.
According to Prime Minister Hun Sen on Thursday, high vaccination rates have in part helped revive the kingdom's tourism industry.
He said Covid-19 vaccines have built herd immunity in Cambodia that has allowed the country to reopen its borders with confidence since late 2021.