Review: 'Runway 34': Gripping drama and strong performances make this film soar high
Series: 'Runway 34' (Showing in theatres)
Duration: 148 minutes
Director: Ajay Devgn
Cast: Amitabh Bachchan, Ajay Devgn, Rakul Preet Singh, Abhinay Raj Singh, Boman Irani, Sharik Khan, Aakanksha Singh, Angira Dhar
IANS Rating: ****
Ajay Devgn's 'Runway 34', is inspired by a real-life incident and strongly reminiscent of the 2016 released English film 'Sully: Miracle on the Hudson'. Yet, it is distinct and proves to be a gripping drama pivoting around Captain Vikrant Khanna's flight from Dubai to Cochin, one rainy night, and how the skilled and experienced pilot saves 150 lives, with his maturity and foresight, preventing an impending aviation disaster, landing in Trivandrum instead, with limited fuel.
An edge-of-the-seat drama, the film keeps you hooked right from the beginning. The flight scenes displaying the fear and anxiety of the petrified passengers are real and palpable. The external flight shots of the aircraft flying amidst thunder and rain are also beautifully executed and appear real. The final landing of the plane in severe turbulence is frighteningly credible.
While the passengers and media term him a hero, Captain Vikrant Khanna faces a strict inquiry for his decision of landing at Trivandrum instead of Bengaluru and even opting for Runway 34 instead of the recommended Runway 16.
The second half of the film with the entry of Amitabh Bachchan as Narayan Vedant, the Investigating Officer, is equally exciting, although it is more of a courtroom drama with the inquiry committee and the pilots being interrogated.
How Captain Vikrant Khanna manages to hold his own against Narayan Vedant, convincing him of his sharp memory and flying skills through a simulated flight, thereby justifying his actions and decisions, forms the crux of this aviation drama.
Ajay Devgan, as the dashing and accomplished Captain Vikrant Khanna essays his character with his characteristic restraint and minimal expressions. He emotes through his eyes, conveying myriad emotions. An astute pilot, who places his passengers' safety before everything else, a family man but with a fun side to his personality, Ajay Devgn is every bit that pilot.
Amitabh Bachchan as Narayan Vedant expectedly takes centre stage with his flawless oratorical skills and charisma, and towers over everyone else in the inquiry scenes. As always, he is a treat to watch.
Rakul Preet Singh, as Co-pilot Tania Albuquerque delivers what is expected of her, given the limited scope of her character. The scene where she is frightened owing to the bad weather and thinks it is all over is a wee bit incongruous with the perception one has of a pilot.
Boman Irani as Mr Suri, the owner of the Skyline Aviation company, is credible.
The story is narrated in a linear manner, and is fairly straightforward with no element of intrigue or unexpected twists, although the drama quotient is fairly high.
Some parts of the film appear a tad rushed and unconvincing, especially the inquiry by the DGCA officials and the breath analyser tests.
The background music is effective especially in the scene when Captain Vikrant Khanna leaves the airport after the heroic feat.
Overall, 'Runway 34' is an interesting film which is a perfect combination of drama and good performances.
Salman Khan lends his voice to Kisi Ka Bhai Kisi Ki Jaan song Jee Rahe The Hum, shares teaser amid death threats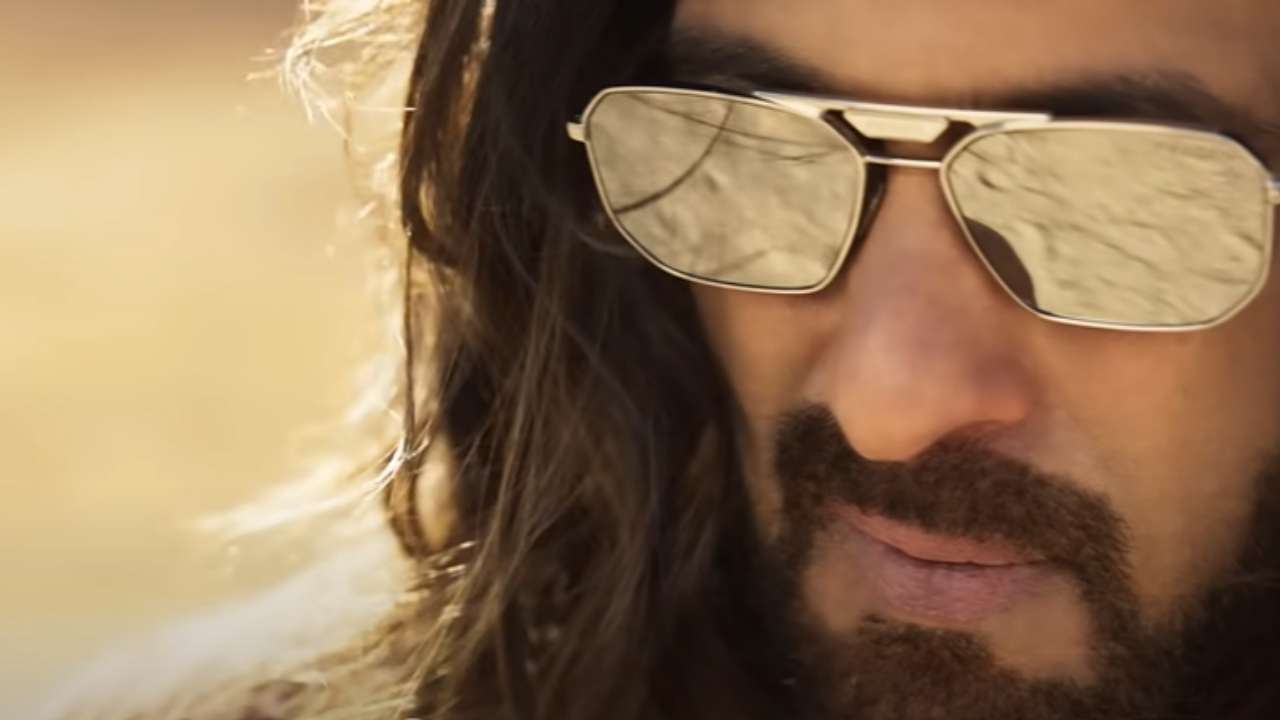 The teaser of Salman Khan's third song from Kisi Ka Bhai Kisi Ki Jaan was officially shared by the makers on Monday. The song, Jee Rahe The Hum (Falling In Love), will be released on March 21.
Salman Khan's fans are in for a treat as the actors has picked up the mic once again for Amaal Malik's composition.
Salman Khan shares teaser of his new song
The 57-year-old actor is seen in a joyous mood with his on screen love interest Pooja Hegde. Raghav Juyal, Jassie Gill and Siddharth Nigam are also seen in the teaser of the song.
Well, it will be interesting to see if visuals and melody of the romantic song impress the audience.
In 2015, Salman Khan sang the Amaal Malik composition, Main Hoon Hero Tera, for his home production Hero. The song was a run away hit back in the day. Salman has reunited with Amaal after eight years.
Before Jee Rahe The Hum, others songs like Naiyo Lagda and Billi Billi were released by the makers earlier.
About Kisi Ka Bhai Kisi Ki Jaan
Meanwhile, the trailer of Kisi Ka Bhai Kisi Ki Jaan was dropped along with Shah Rukh Khan's Pathaan in theatres on January 25. Directed by Farhad Samjhi, the film is touted to be a family entertainer. It also stars Jagapathi Babu, Vijender Singh, Bhumika Chawla, Shehnaaz Gill, Palak Tiwari, Vinali Bhatnagar and Abhimanyu Singh.
The film is all set to release on Eid 2023 and will be a Zee Studios worldwide release.
Rohit Shetty inaugurates new police station in Juhu with Mumbai CP Vivek Phansalkar on his birthday
Bollywood filmmaker Rohit Shetty turned 49 on March 14. On his birthday, the Singham director inaugurated a new police station in Juhu, Mumbai.
Rohit was spotted with Police Commissioner of Mumbai, Vivek Phansalkar, as they inaugurated the police station on Juhu Beach. In the photos, he was also seen posing with other police officers.
The director has also contributed towards the making of the police station as a mark of respect to the Mumbai Police.
Rohit Shetty is one of the most recognised film directors of the Hindi film industry. Over the years, he has established himself a bankable commercial filmmaker with Golmal and Singham franchises.
His last film was Cirkus with Ranveer Singh, Jacqueline Fernandez, Pooja Hegde and Varun Sharma among others. However, the film failed to impress the audiences.
Rohit has an interesting line-up of upcoming projects. He is taking his cop universe to the digital platform with Indian Police Force. Sidharth Malhotra will play the lead role in the action-packed web series. The show, also starring Shilpa Shetty, Nikitin Dheer and Sharad Kelkar, will reportedly be an ode to the selfless services of police officers across the country.
Meanwhile, he recently confirmed that he was working on Singham Again in December 2022. This movie will be the fifth film in his cop universe. Singham Again will star Ajay Devgn and Deepika Padukone.
Huma Qureshi wishes THIS Bollywood actor wasn't married
Bollywood actress Huma Qureshi has recently revealed the name of the Bollywood who she wished didn't get married. The actress recently appeared on a celebrity chat show with Krishna Shroff.
When asked about one actor who is capable of making her blush easily, Krishna named Bajirao Mastani actor Ranveer Singh. 

Furthermore, actress Huma Qureshi was quizzed with some intriguing questions on the show. When asked about that one actor she didn't wish wasn't married yet, she mentioned Ranbir Kapoor.
The actress also revealed that Shah Rukh Khan and Alia Bhatt are currently ruling Bollywood, calling them the best actors in the industry right now.
Krishna Shroff talks about father Jackie Shroff
In the episode, Krishna also spoke about how it felt like growing up with her father, actor Jackie Shroff.
"Growing up with him strongly impacted my personality. I think he is the only person who can frighten me. No one else can intimidate me that easily. He still has that thing present in his personality, but he is the opposite with his kids. He is totally loving and caring with us. He has two personas for sure and I always tell him that this world requires more people like him," she said.
Huma Qureshi's work front
Meanwhile, on the work front, Huma was last seen in Monica, O My Darling with RajKummar Rao and Sikander Kher. The film released on an OTT platform.
She was also seen as Rajshri Trivedi in Double XL. The film also starred Sonakshi Sinha in the lead role.
She will next be seen in the film Tarla. In the film, Huma will be seen playing the role of India's first-ever home chef Tarla Dalal.