Ram Nath Kovind, Narendra Modi greet people on Janmashtami
President Ram Nath Kovind, Vice President M. Venkaiah Naidu and Prime Minister Narendra Modi on Monday greeted the people on the occasion of Janmashtami.
In a message, President Kovind said, "On the auspicious occasion of Janmashtami, I extend my warm greetings and best wishes to all the fellow citizens living in India and abroad."
"The Janmashtami is a festival to dedicate ourselves to the life and teachings of Lord Shri Krishna. This festival is also an occasion to spread the message of Lord Shri Krishna that emphasised the virtue of righteousness, truthfulness and more on duty than reward. May this festival inspire us to assimilate all these eternal values," Kovind said.
Prime Minister Narendra Modi greeted the people on the auspicious occasion of Janmashtami.
In a tweet, the Prime Minister said: "Greetings to you all on the auspicious occasion of Janmashtami."
The Vice President Naidu also greeted the nation. "I convey my warm greetings and good wishes to the people of our country on the auspicious occasion of Janmashtami," Naidu said.
He further stated: "Janmashtami celebrates the birth of Lord Krishna, who is worshipped as Lord Vishnu's eighth incarnation. Lord Krishna's eternal message, as expounded in the Bhagwad Gita, to discharge our duties with sincerity and without attachment to the outcomes, has been a source of inspiration for all of mankind.
"On this auspicious day, let us all resolve to perform our duties with utmost sincerity and to walk the path of righteousness," Naidu said.
Naidu appealed to the citizens to celebrate the festival in a modest manner strictly adhering to Covid appropriate behaviour.
"While Janmashtami is usually celebrated across the country with great traditional fervour, we need to be cautious this year in light of the pandemic and celebrate the festival in a modest manner, strictly adhering to COVID-appropriate behaviour. May this Janmashtami bring peace, harmony and prosperity in our country," Naidu added.
In view of the pandemic, the Delhi Police have asked the people to celebrate Janmashtami at homes and warned that those found violating Covid guidelines would face action.
It's Centre's turn to honour promise of creating 2 cr jobs: K'taka DyCM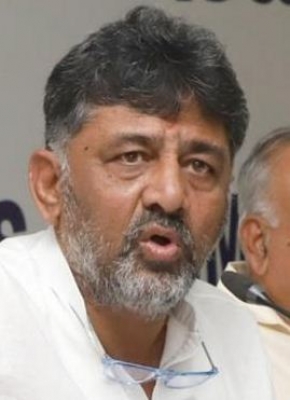 A day after the Congress government announced the rollout of five guarantees, Deputy Chief Minister D.K. Shivakumar on Saturday stated that now it is the Centre's turn to honour its promise of creating 2 crore jobs and doubling farmers' incomes.
Soon, the central government will face a litmus test (Lok Sabha elections). To pass the test, they need to keep their promises, he told the media.
On the criticism by the Opposition parties, especially BJP, on the guarantee schemes, Shivakumar said that instead of criticism, let the Prime Minister bring black money from abroad and deposit Rs 15 lakh to individual bank accounts.
Let them create 2 crore jobs as promised and double the income of farmers, Shivakumar stated.
Reacting to the comments of former Chief Minister H.D. Kumaraswamy that the announcement of Congress government on guarantees is a farce, Shivakumar stated Kumaraswamy is a big person and he doesn't want to talk about him. "I will carry out my duties and let him do his," he said.
Asked if those who want to deny freebies, Shivakumar stated that there is a provision for this. If someone wants to pay their electricity bills instead of 200 units free electricity, they can pay up. Many officers, media persons have written a letter saying they do not want to avail the benefit of free electricity.
That is why the applications are called to avail the benefits. On the lines of people who gave up subsidies on LPG cylinders, here also people can give up on guarantee schemes, Shivakumar stated.
The Congress government is implementing the guarantees to give relief to people reeling under price rise, he maintained.
The Congress is implementing free power up to 200 units every household from July. The women can travel free in state-run buses from June 11 in the state. Rs 2,000 allowance for women will be given to women heads of family from August. The applications for Rs 3,000 allowance for unemployed graduates and Rs 1,500 allowance for unemployed diploma holders who passed out this academic year are already called.
Distribution of 10 kilograms of rice for all members of BPL family from next month.
All these formed a part of the big announcement made by Chief Minister Siddaramaiah on Friday.
Odisha train tragedy: PM Modi announces ex-gratia of ₹2 lakh each to kin of dead, ₹50,000 for injured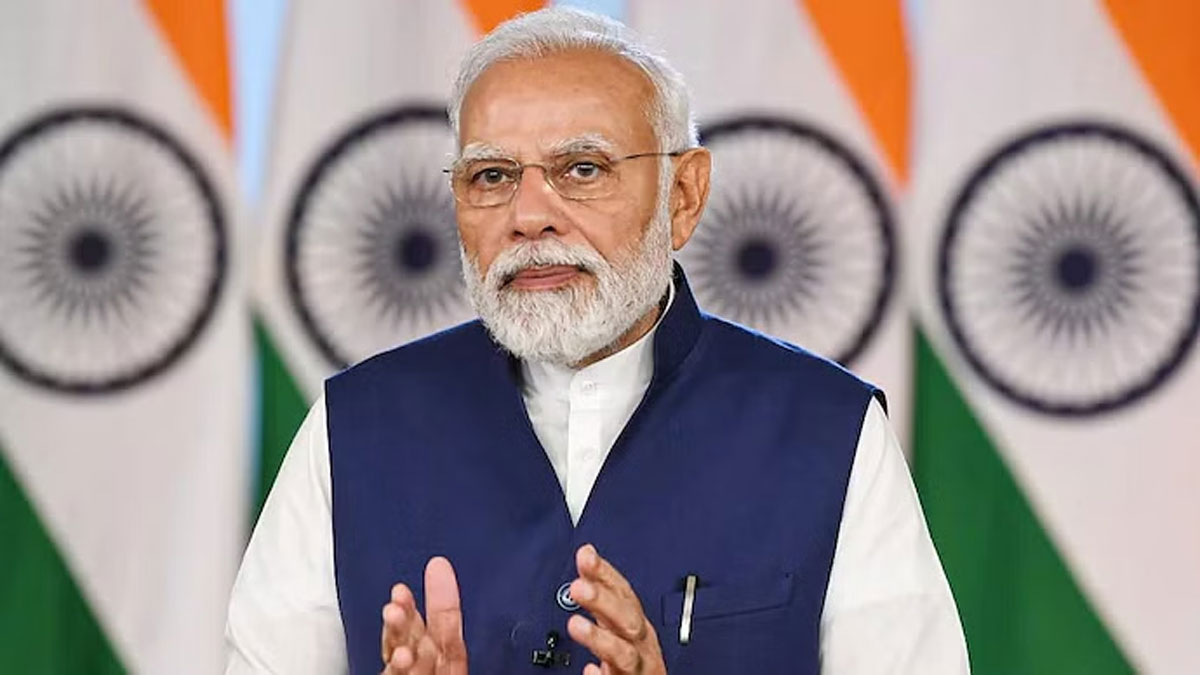 Prime Minister Narendra Modi on Friday announced an ex-gratia of Rs 2 lakh each to the kin of the deceased in the train derailment in Odisha's Balasore.
According to a statement by the Prime Minister's Office, the ex-gratia amount will be allotted from Prime Minister's National Relief Fund (PMNRF) to the next of kin of the dead.
The PMO also announced an ex-gratia of Rs 50,000 each for the injured in the horrific accident.
PM & HM express grief over incident
Earlier, on Friday, PM Modi expressed grief over the incident in which several coaches of two passenger trains derailed after colliding with a goods train.
Taking stock of the situation in Balasore, Prime Minister Modi informed that rescue operations were underway at the site of the accident and all possible assistance was being provided to the injured.
After the horrific collision and the subsequent derailment of coaches in Odisha's Balasore district, in which several passengers are feared dead and over 132 injured, an additional rescue team from Odisha Fire and Emergency Service, comprising 26 members with advance rescue equipment from Odisha Fire and Disaster Response Academy in Bhubaneswar rushed to the spot to mobilise emergency rescue measures, the Odisha government stated in a release.
Union Home Minister Amit Shah also expressed grief over the accident.
Odisha train tragedy
Multiple coaches of the Shalimar-Chennai Coromandel Express derailed near Bahanaga station in Odisha's Balasore after colliding with a goods train.
"There are casualties but the toll is yet to be determined. The derailment involved three trains, two of which were passenger trains and another a goods train," Odisha Chief Secretary Pradeep Jena said.
The injured were shifted to Soro CHC, Gopalpur CHC, and Khantapada PHC, the chief secretary informed further.
According to Railway spokesperson Amitabh Sharma, the accident took place around 7 pm on Friday.
"At around 7 pm, 10-12 coaches of the Shalimar-Chennai Coromandel Express derailed near Baleswar and fell on the opposite track. After some time, another train from Yeswanthpur to Howrah rammed into the derailed coaches, resulting in the derailment of 3-4 of its coaches," Sharma told ANI.
Several teams deployed
A team of responders from the National Disaster Response Force (NDRF), numbering 22 members, reached the accident spot from Balasore Railway Station. Another team from Centralised Traffic Control (CTC), comprising 32 members, had set off for the spot half an hour before, said officials.
Odisha Chief Minister Naveen Patnaik directed the state minister Pramila Mallik and the Special Relief Commissioner (SRC) to reach the accident spot immediately. The minister and SRC left for the scene almost immediately.
The state chief secretary added that a large number of buses were dispatched to the accident spot in Balasore to help in the relief and rescue operations.
"Nearly 50 ambulances were also rushed to the spot but the number of injured appear to be far too many," he said.
Odisha Train Tragedy: Outpouring of international grief as accident claims 238 lives
Amid the deadly train tragedy near Balasore in Odisha that led to the collision of three trains, an outpouring of condolences is seen for the victims and their families from several international dignitaries, each expressing their deep sorrow over the tragic incident and wishing for quick recovery of all survivors and victims in the ongoing search and rescue efforts.
Taiwanese President, Australian and Sri Lankan FM's express grief
Taiwanese President Tsai Ing-wen on Saturday offered condolences to the families of victims who lost their lives in Odisha's train accident. Taking to her Twitter handle, Tsai Ing-wen stated, "Praying for everyone affected by the train accident in India. I extend my heartfelt condolences to the victims and their families, and hope that rescue operations can save all those in need."
Foreign Ministers of Australia and Sri Lanka on Saturday expressed their condolences over the loss of lives in the Odisha triple train tragedy in Balasore that claimed 238 people and injured over 900. Australia's Minister of Foreign Affairs Penny Wong said that her thoughts are with the injured and the emergency personnel who are working to assist them.
Penny Wong tweeted, "We send our deepest sympathies following the devastating train crash in India's eastern Odisha state. Our thoughts are also with the many injured, and with the emergency personnel working to assist them."
Sri Lankan Foreign Minister Ali Sabry said that he is "deeply saddened" to learn about the train accident in Odisha. He wished for a speedy recovery for all those affected in the accident. Taking to his official Twitter handle, Ali Sabry stated, "Deeply saddened to learn of the tragic train accident in Odisha. My thoughts & prayers are with the families of the victims & those injured. I hope for a speedy recovery for all those affected. Sri Lanka stands with India in this time of grief."
Canadian and Nepalese PM heartbroken over the accident
Canadian PM Justin Trudeau also took to Twitter, expressing his grief over the deadly tragedy. He said, "The images and reports of the train crash in Odisha, India break my heart. I'm sending my deepest condolences to those who lost loved ones, and I'm keeping the injured in my thoughts. At this difficult time, Canadians are standing with the people of India."
Earlier on Saturday, Nepalese PM Pushpa Prachanda said, "I'm saddened by the loss of dozens of lives in a train accident in Odisha, India today. I extend deep condolences to Prime Minister Shri narendramodi Ji, Government, and the bereaved families at this hour of grief."