PM Modi to meet Central Asian leaders virtually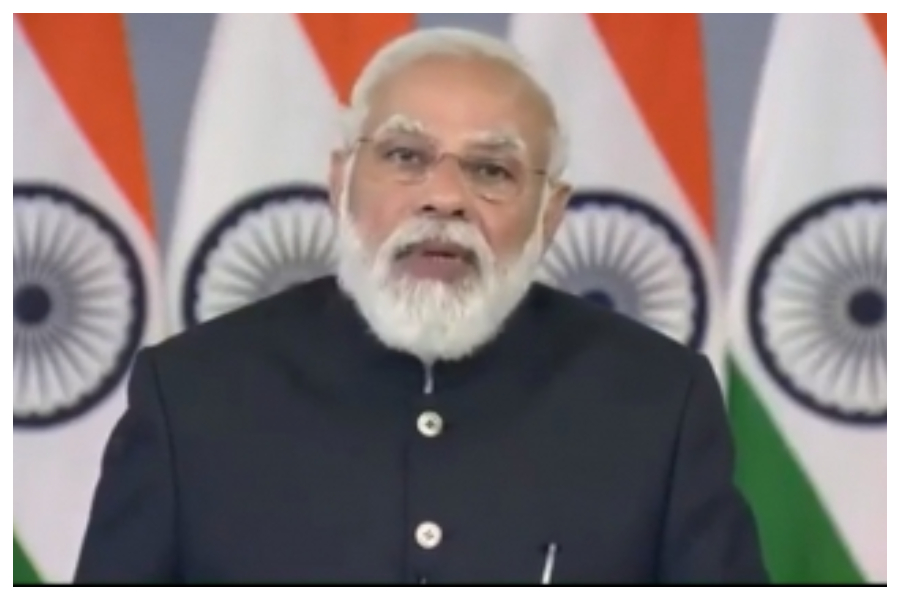 Prime Minister Narendra Modi will host the first India-Central Asia Summit in virutal format on January 27.

Presidents of Kazakhstan, Kyrgyz Republic, Tajikistan, Turkmenistan and Uzbekistan will participate in the virtual meet.

This will be the first engagement of its kind between India and the Central Asian countries at the level of leaders.

The state heads of central Asian countries were invited to grace the Republic Day celebrations but was forced to cancel it owing to the Corona situation.

In a statement, the Ministry of External Affairs said: "The first India-Central Asia Summit is a reflection of India's growing engagement with the Central Asian countries, which are a part of India's Extended Neighbourhood".

PM Modi paid a historic visit to all Central Asian countries in 2015. Subsequently, there have been exchanges at high-levels at bilateral and multilateral forums.

The inception of the India-Central Asia Dialogue at Foreign Ministers' level, the 3rd meeting of which was held in New Delhi from 18-20 December 2021, has provided an impetus to India-Central Asia relations', the statement read.

During the first India-Central Asia Summit, the leaders are expected to discuss steps to take forward India-Central Asia relations to newer heights.

They are also likely to exchange views on regional and international issues of interest, especially the evolving regional security situation.


Yuvraj Chhatrapati Sambhajiraje scion withdraws from Rajya Sabha race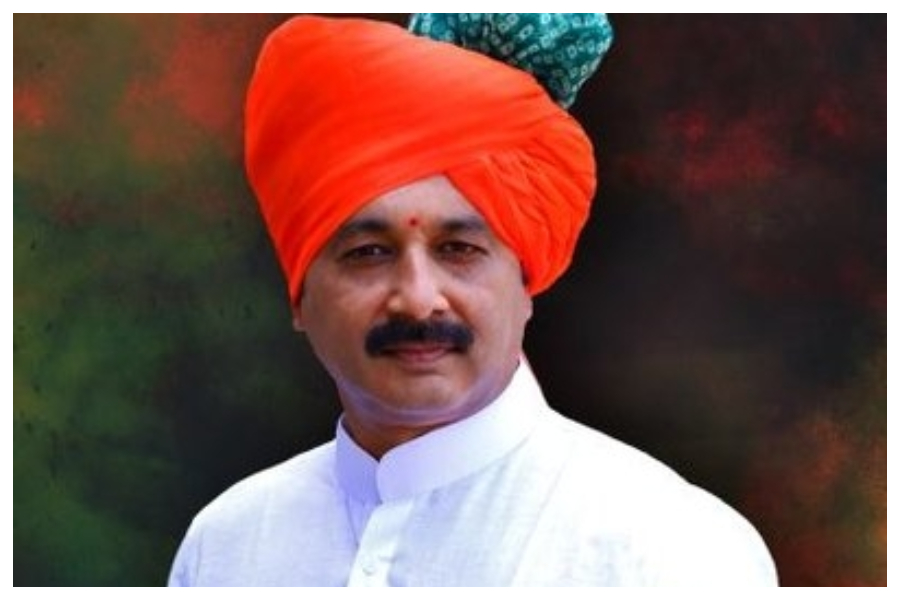 On anticipated lines, Yuvraj Chhatrapati Sambhajiraje, scion of the Kolhapur throne, withdrew from the Rajya Sabha race, here on Friday.
He cited his decision as arising out of self-respect and concern for the masses.
Earlier, Sambhajiraje had explained that since the BJP can get only 2 seats, and the Sena-NCP-Congress one each, he would contest that 'extra' sixth seat solo with the support of various major and smaller parties.
FIR against unknown person for threatening MP Navneet Rana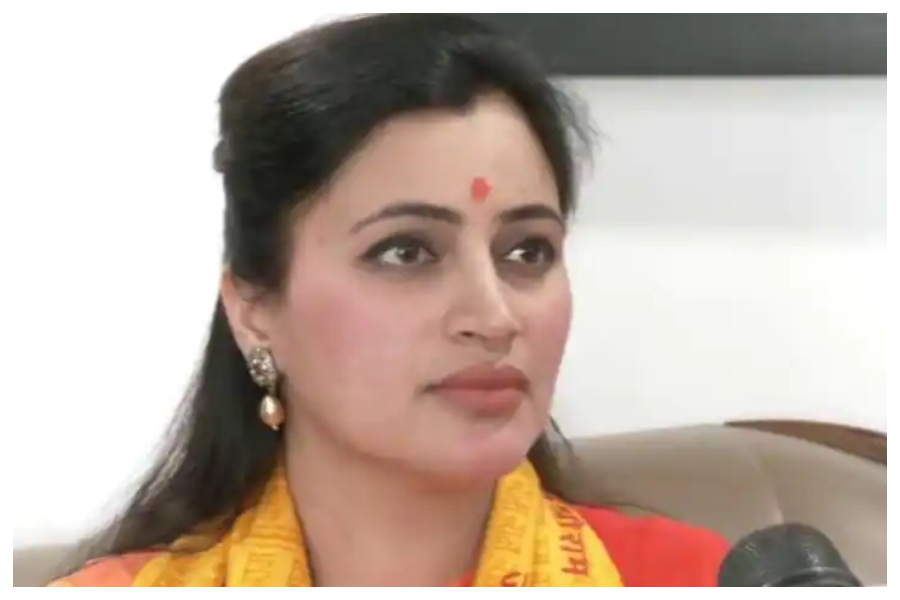 Delhi Police has registered an FIR against an unknown person for allegedly issuing death threats to Member of Parliament Navneet Rana, an official said on Thursday.
"An FIR has been registered at the North Avenue police station under sections 506 (punishment for criminal intimidation) and 509 (word, gesture or act intended to insult the modesty of a woman) of the Indian Penal Code," Deputy Commissioner of Police (New Delhi district) Amrutha Guguloth said.
Rana's Personal Assistant, Vikas Goswami, in the complaint, alleged that the parliamentarian received 11 calls on Tuesday in which the caller threatened her of dire consequences if she ever recites Hanuman Chalisa or comes to Maharashtra.
"The caller spoke to her very rudely and in a very inappropriate manner. He abused her, threatened to kill her and said he won't allow her to enter Maharashtra," the complaint lodged in Hindi read.
He further wrote that MP Rana was extremely disturbed and scared after several threatening calls.
Meanwhile, the Delhi Police has started probing the matter, and call detail records of the parliamentarian are being examined.
Shiv Sena's Sanjay Raut and Sanjay Pawar file nominations for RS polls in Maharashtra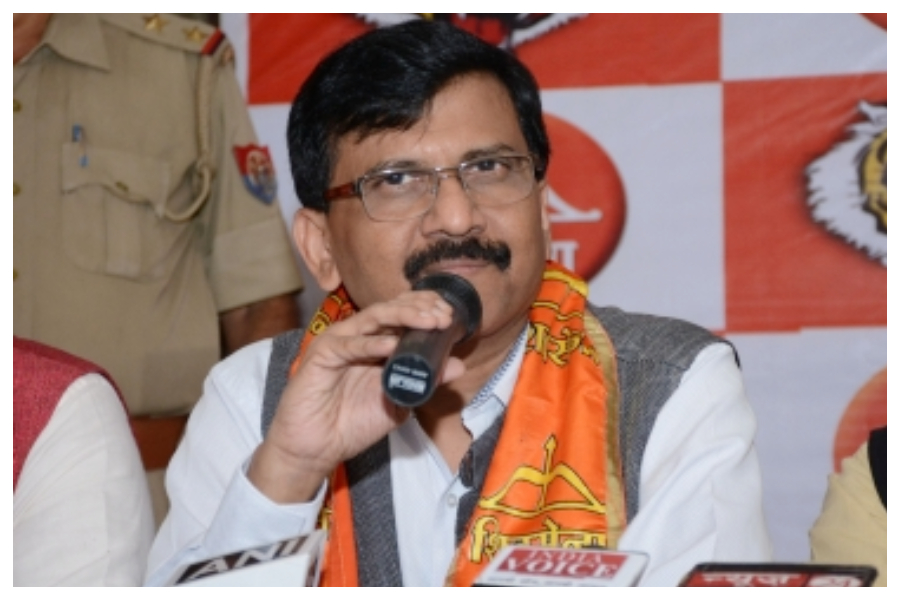 Two Shiv Sena leaders — party Chief Spokesperson Sanjay Raut and Kolhapur District Chief Sanjay Pawar — filed their nomination papers for the upcoming biennial elections to Rajya Sabha, here on Thursday.
In a major show of strength by Maha Vikas Aghadi (MVA), Raut and Pawar were joined by Chief Minister Uddhav Thackeray, Deputy Chief Minister Ajit Pawar, Congress Legislature Party chief and Minister Balasaheb Thorat, Nationalist Congress Party President Sharad Pawar, many ministers, MPs and MLAs from the three allies.
Simultaneously, the NCP has decided to renominate senior leader Praful Patel for one seat, while the Congress is yet to announce its candidate.
With Sena filing nominations for two seats, the fate of Yuvraj Chhatrapati Sambhajiraje is not clear, as he had planned to contest the RS polls independently with support of all other parties.
There are indications that Sambhajiraje may withdraw from the contest and he is likely to announce his decision here on Friday.
Speaking to mediapersons after submitting their nomination papers, Raut said that both the RS seats "belong to the Sena" and the party would bag them comfortably.
To a question, Raut said even if the Bharatiya Janata Party (BJP) fields a third candidate, the Sena nominee would win as it has "more than the required number of votes".
The RS elections will fill up the vacancies by six retiring members — one each from ruling (MVA) allies, Shiv Sena (Sanjay Raut), NCP (Praful Patel) and Congress (P. Chidambaram), and three from the BJP Dr. Vinay Sahasrabuddhe, Piyush Goyal and Dr. Vikas Mahatme.
This time, given the re-alignment of the legislature after the 2019 Assembly elections, the BJP can win only two of the three seats it holds, the MVA can win their three seats, and Sena is now contesting the third seat held by the BJP.
The electoral college comprises the 288 MLAs and a candidate must get 42 votes to win a seat in the Upper House of Parliament.
The MVA has 170 MLAs — Shiv Sena 55 (one MLA Ramesh Latke, died in Dubai last week), NCP 53, Congress 44, smaller parties/groups 10 and eight Independents.
On the Opposition side, BJP has 106 with other smaller parties/groups two and five Independents.