PM, Defence Minister laud Army's contribution towards national safety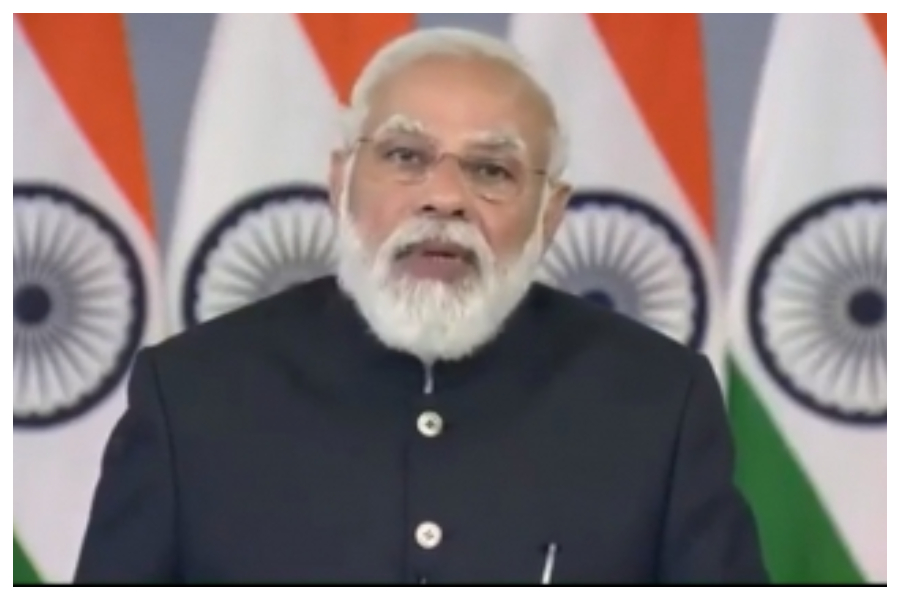 Prime Minister Narendra Modi and Defence Minister Rajnath Singh on Saturday lauded the Indian Army's contribution towards national safety on the occasion of Army Day.
In a series of tweets, the Prime Minister said: "Best wishes on the occasion of Army Day, especially to our courageous soldiers, respected veterans and their families. The Indian Army is known for its bravery and professionalism. Words cannot do justice to the invaluable contribution of the Indian Army towards national safety.
"Indian Army personnel serve in hostile terrains and are at the forefront of helping fellow citizens during humanitarian crisis, including natural disasters. India is proud of the stellar contribution of the Army in Peacekeeping Missions overseas as well."
Also extending his wishes, Rajnath Singh said in a tweet: "Our Army has distinguished itself as a courageous and professional force, unwavering in their commitment to defend the country. The nation is proud of the Indian Army."
Earlier in the day, Indian Army chief General Manoj Mukund Naravane, Air Force chief Air Chief Marshal V.R. Chaudhari and Navy chief Admiral R Hari Kumar paid their obeisance at the National War Memorial in Delhi to mark Army Day.
Punjab to provide 600 units of free power to every household per billing cycle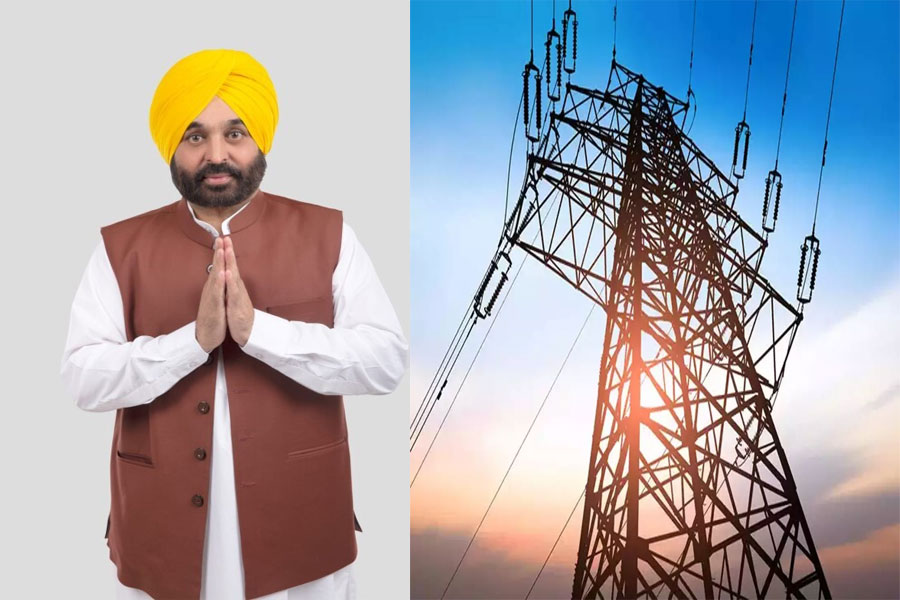 In a major relief to households, the Punjab Cabinet led by Chief Minister Bhagwant Mann on Wednesday gave approval to provide 600 units of free power to every household per billing cycle in the state with effect from July 1.
A spokesman for the Chief Minister's office said all domestic consumers in the state would be eligible to get zero bills if their consumption is up to 600 units in every billing cycle.
This will give a big reprieve to the domestic consumers who have to hitherto shell out huge money every month in the form of power tariff.
As per the decision, the Scheduled Castes (SC), none SC BPL and backward class domestic consumers, who are currently eligible for free 400 units (per billing cycle), will also get subsidy of 600 units now.
Likewise, freedom fighters of Punjab and their successors, up to grandchildren, and domestic consumers, who are currently eligible for free 400 units, will also get subsidy of 600 units per billing cycle.
In case, the consumption of the SC, non-SC BPL, backward class and freedom fighter categories exceeds units per billing cycle then they will pay only for units consumed in addition to 600 units along with full fixed charges, meter rentals and government levies as applicable.
Similarly, the Cabinet also gave green signal for waiving off pending arrears of all domestic consumers as on December 31, 2021, and unpaid up to June 30, 2022. This move will give relief to around 28.10 lakh domestic consumers with a total benefit of Rs 1,298 crore.
Coal production goes up by 32.57% to 67.59 MT in June 22
The Ministry of Coal on Wednesday said that the coal production has gone up by 32.5 per cent approx in June this year and the coal based power generation too has increased in the same period registering growth of approximately 26 per cent.
The Ministry said that India's coal production increased by 32.57 per cent to 67.59 Million Tonne (MT) from 50.98 MT during June 2021. According to the provisional statistics of the Ministry of Coal, during June this year, Coal India Ltd (CIL), Singareni Collieries Company Ltd (SCCL) and captive mines / others registered a growth of 28.87 per cent, 5.50 per cent and 83.53 per cent by producing 51.56 MT, 5.56 MT and 10.47 MT respectively. Of the top 37 coal mines, as many as 22 mines produced more than 100 per cent and production at another nine mines stood between 80 and 100 per cent.
At the same time, coal despatch increased by 20.69 per cent to 75.46 MT from 62.53 MT during June 2022 as compared to June 2021. During June 22, CIL and Captives/Others registered a growth of 15.20 per cent and 88.23 per cent by dispatching 58.98 and 11.05 MT respectively. SCCL registered a negative growth of 0.46 per cent during the month.
The power utilities dispatch has grown by 30.77 per cent to 64.89 MT during June this year as compared to 49.62 MT in June 21 due to increase in power demand. Coal based power generation has registered a growth of 26.58 per cent in June 2022 as compared to June 2021.
The overall power generation in June 2022 has been 17.73 per cent higher than in June 2021. However, Coal based power generation in the month of June 2022 has been 95,880 MU in comparison to 98,609 MU in May 2022 and registered a negative growth of 2.77 per cent. Total power generation has also decreased in June 2022 to 1,38,995 MU from 1,40,059 MU in May 2022 and registered a negative growth of 0.76 per cent.
Kolkata Police again summon Nupur Sharma, 3rd notice in 30 days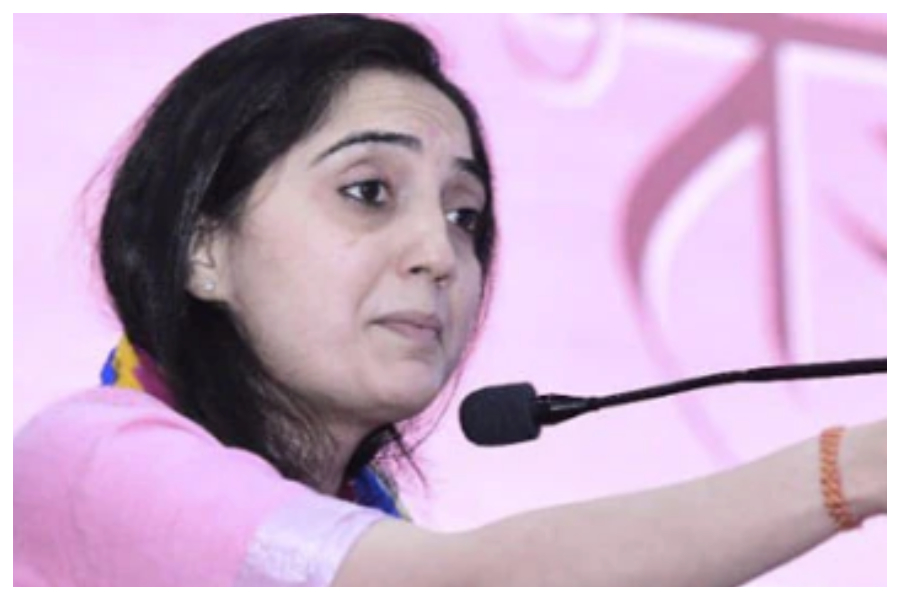 Kolkata Police, on Wednesday, issued yet another notice to suspended BJP leader Nupur Sharma asking her to be present for questioning at Narkeldanga Police Station under the city police's Eastern Suburban Division on July 11.
This is the third notice that Kolkata Police had sent to Sharma for questioning on her controversial comments about Prophet Muhammad, that sparked tension and violence in different parts of the country, including some minority dominated pockets in West Bengal.
However, Sharma had avoided both the notices on grounds of security threat apprehensions following which the city police had also issued a lookout notice against her.
City police sources said that multiple complaints have been registered against Sharma in different police stations alleging that her controversial comments have disturbed the peace in different pockets of the state. Now it is to be seen whether she will appear at Narkeldanga Police Station on Monday or again express her inability to appear on the same grounds.
Recently, West Bengal Chief Minister Mamata Banerjee, at a public programme, had been vocal about Sharma's arrest. "Why should not the person whose comments created tension be arrested. Many people are now criticising her after the Supreme Court had taken a strong stand against her controversial comments. However, our stand has been very clear on such issues since the beginning and we have zero tolerance towards those who try to divide people. Previously too there had been efforts to create communal tension in the area through circulation of fake videos," the chief minister said.
Already, a motion condemning Nupur Sharma's controversial comments has been passed in the West Bengal Assembly.
Soon after Sharma's controversial comments went viral, there was severe tension in several minority-dominated pockets in West Bengal in districts like Kolkata and adjacent Howrah, Murshidabad, and Nadia.
Clashes erupted between the agitators and police in which Domjur police station in Howrah district was attacked, police vehicles were torched and several police personnel were injured. Internet services were suspended in several areas.
Following countrywide tension over the controversial comments, the BJP suspended Nupur Sharma from the party. The BJP also took action against its Delhi leader Naveen Kumar Jindal who shared her comments on Twitter.