Maha Congress to appoint women as 'working chiefs' in 60 districts
Taking a cue from party General Secretary Priyanka Gandhi, the Congress's Maharashtra unit on Friday announced that it will appoint a woman as Working President in all the party's districts in the state.
"The Congress has a progressive tradition of giving important responsibilities to women in politics at all levels. Women leaders of Congress have held top posts like Prime Minister, President, Speaker, Governors, Chief Ministers, ministers, and other important positions. Taking ahead this glorious tradition, we shall now appoint a woman Working President in each of the 60 District Congress Committees (DCCs) in the state," said state Congress President Nana Patole.
The move on Makar Sakaranti day follows the decision by Priyanka Gandhi to give 40 per cent representation to women candidates in the upcoming Assembly elections with her slogan "Ladki Hoon, Lad Sakti Hoon".
Patole added that the party has always respected women, given them equal opportunities and this measure would give a more active political participation to women in the state/
"It was during the Congress government that the revolutionary decision to reserve 50 per cent seats for women in local bodies elections and other landmark developments came," he said.
Even now, Priyanka Gandhi has set a new standard with 40 per cent representation to women candidates for the Uttar Pradesh Assembly polls which is a major step towards the empowerment of the women, he said.
Though there are only 36 administrative districts in the state, the party has a total of 60 DCCs including four in Mumbai, three in Pune, two in Nanded, Parbhani, etc, said a spokesperson.
Maharashtra: Shiv Sena 'no' to independents in Rajya Sabha polls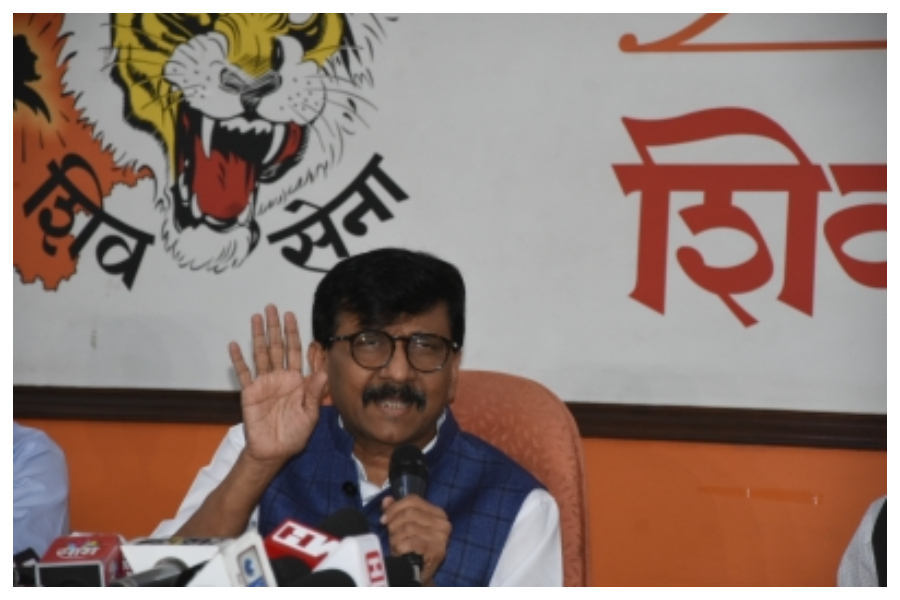 Effectively shutting the door on Yuvraj Sambhajiraje Chhatrapati of Kolhapur, the Shiv Sena on Monday made it clear that it would not support any independent candidate in the upcoming Rajya Sabha elections.
Sena's Chief Spokesperson Sanjay Raut said that the party will put up two candidates and expressed confidence that both will win.
Raut's reference was to former President-nominated MP Sambhajiraje's announcement last week that he would contest the RS elections solo and seek the support of various parties.
"We have nothing against Sambhajiraje… If he has said he will contest independently, then he must have arranged for his 42 votes," Raut retorted, and reiterated the Sena stance on the issue.
Since the past couple of days there has been political speculation that the Sena would be prepared to field Sambhajiraje provided he joined the party and was reportedly given a 'deadline' till 12 noon Monday (May 23) to decide.
However, Sambhajiraje has not commented on the matter so far and is firm on going solo in the RS polls.
Raut confirmed that the Sena had invited Sambhajiraje to join the party and become its candidate, and now the decision was left to him.
Reaffirming that both the seats belong to the Sena, Raut said the party is keen to increase its tally in the Upper House of Parliament and hence there was no question of backing any independent candidate.
The RS elections are being held to fill up the vacancies by six retiring members — one each from ruling Maha Vikas Aghadi (MVA) allies, Shiv Sena (Sanjay Raut), Nationalist Congress Party (Praful Patel) and Congress (P. Chidambaram), and three from the Bharatiya Janata Party Dr. Vinay Sahasrabuddhe, Piyush Goyal and Dr. Vikas Mahatme.
However, as per indications, BJP may repeat Commerce & Industry Minister Piyush Goyal, the Sena will field its fiery Chief Spokesperson Raut and NCP may retain its general secretary Patel, who is a close confidante of party President Sharad Pawar, but the fate of Congress' Chidambaram is uncertain with the recent CBI action against his family.
This time, given the re-alignment of the legislature after the 2019 Assembly elections, the BJP can comfortably win two seats of the three it holds, and the MVA can win their three seats, and is toying with a fourth candidate to bag the third seat held by the BJP.
Staking a unilateral claim to the sixth seat is Sambhajirae, the 13th direct descendent of Chhatrapati Shivaji Maharaj, who plans to dive into the RS polls as an independent.
The electoral college comprises the 288 MLAs and a candidate must get 42 votes to win a seat in the Upper House of Parliament.
The MVA has 170 MLAs — Shiv Sena 55 (one MLA Ramesh Latke died in Dubai last week), NCP 53, Congress 44, smaller parties/groups 10 and 8 Independents.
On the Opposition side, BJP has 106 with other smaller parties/groups 2 and 5 Independents.
Sambhajiraje explained that in these circumstances, the BJP can get only two seats, and the Sena-NCP-Congress one each, so he would contest that 'extra' sixth seat independently with the support of various major and smaller parties.
India reports 2,022 fresh Covid cases, Maharashtra reported 326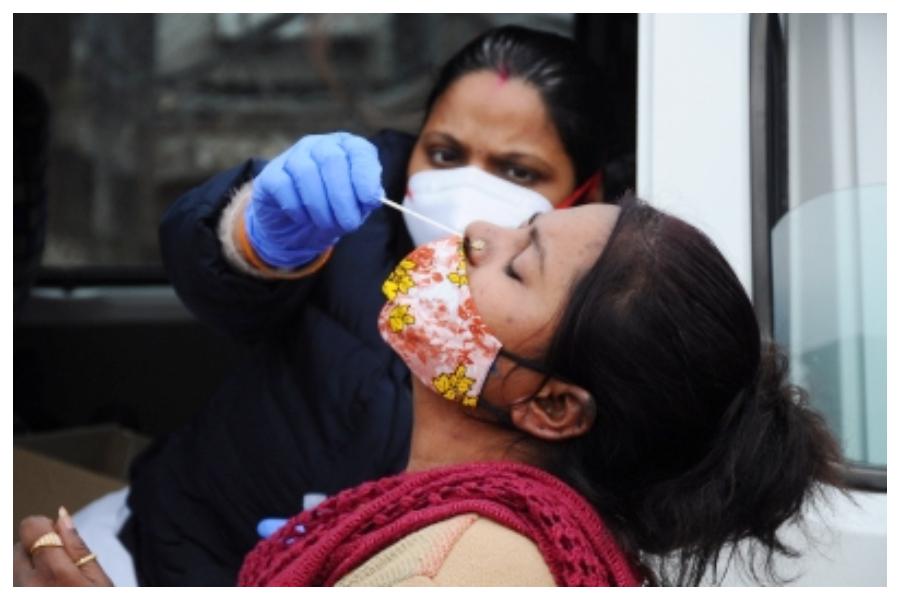 India reported a marginal decline at 2,022 fresh Covid cases in a span of 24 hours against the previous day's count of 2,226, the Union Health Ministry of Health and Family Welfare said on Monday morning.
Maharashtra on Sunday reported 326 Covid-19 cases, taking the state's tally to 78,82,802, while the toll remained at 1,47,856 with no fresh deaths reported. Mumbai has seen a total of 92 Covid admissions in the three weeks of May — up from 65 in entire April.
In the same period, the country has reported 46 Covid deaths, taking the nationwide death toll to 5,24,459.
The active caseload of the country stands at 14,832 cases, accounting for 0.03 per cent of the country's total positive cases.
The recovery of 2,099 patients in the span of 24 hours took the cumulative tally to 4,25,99,102. Consequently, India's recovery rate stands at 98.75 per cent.
Meanwhile, India's daily positivity rate has slightly increased to 0.69 per cent, while the weekly positivity rate currently stands at 0.49 per cent.
Also in the same period, a total of 2,94,812 tests were conducted across the country, increasing the overall to 84.70 crore.
As of Monday morning, India's Covid-19 vaccination coverage exceeded 192.38 crore, achieved via 2,42,38,619 sessions.
Over 3.28 crore adolescents have been administered with a first dose of Covid-19 jab since the beginning of vaccination drive for this age bracket.
Navneet Rana to present her case before Privilege Committee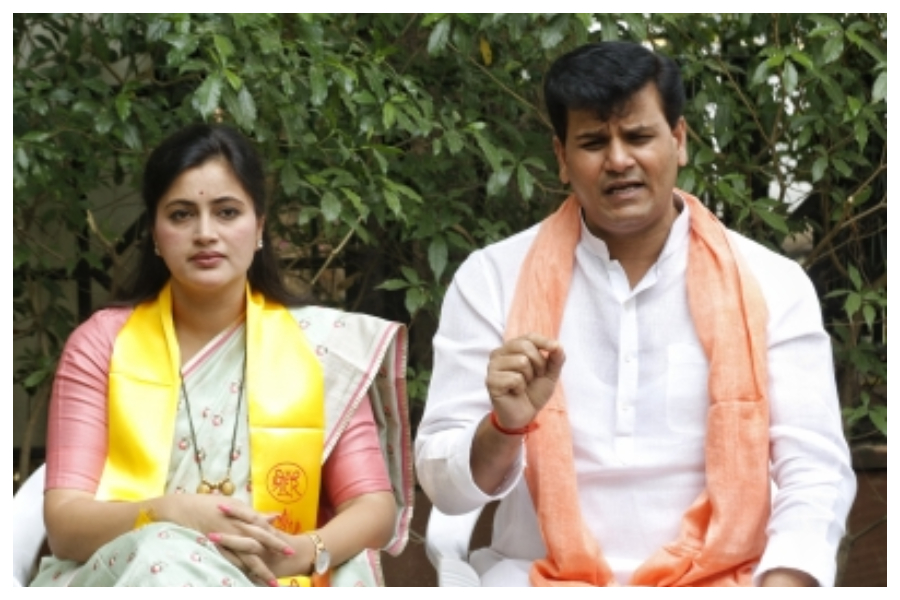 Amravati MP Navneet Rana will on Monday present before Privilege Committee of the Lok Sabha, her charges against Maharashtra Police for "illegally arresting" and "manhandling" her over the Hanuman Chalisa row.
Navneet, along with her MLA husband Ravi Rana, was arrested after she announced to recite Hanuman Chalisa in front of 'Matoshree', the residence of Chief Minister Uddhav Thackarey.
In a letter to Lok Sabha Speaker Om Birla, she had accused the Maharashtra government and the state police of misbehaviour.
On May 4, the Mumbai Court granted conditional bail to the couple.
After being released on bail, Navneet Rana came to Delhi and met the Speaker of Lok Sabha on 9 May and briefed him about the whole matter.
The duo was booked and arrested by Khar Police Station on April 23 and slapped with several charges, including sedition, breach of public peace, making inciting statements, and other sections for their plans to chant Hanuman Chalisa outside the Thackeray's personal home in Bandra east.