PM condoles loss of lives in Maha accident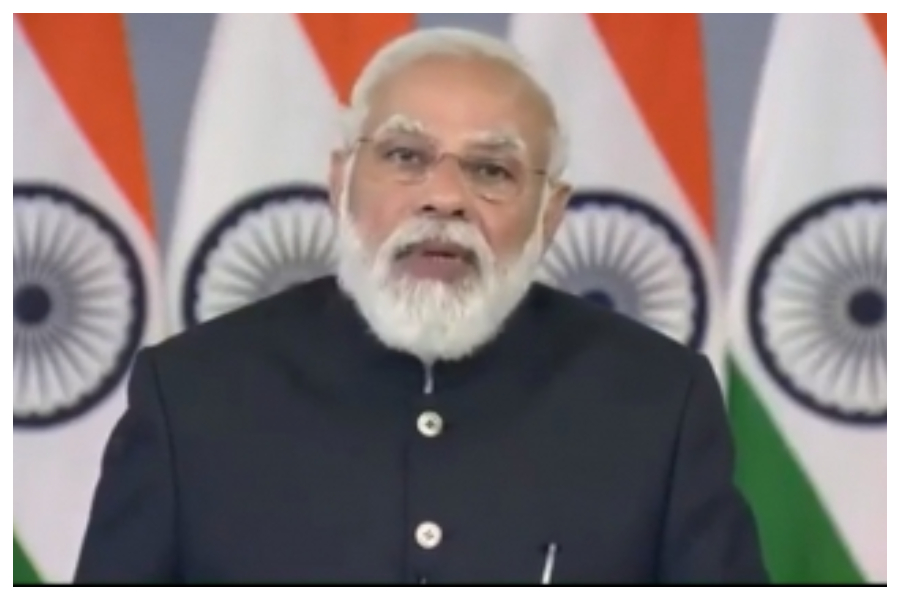 Prime Minister Narendra Modi on Tuesday expressed deep grief over the loss of lives due to an accident near Selsura in Maharashtra. The Prime Minister has also announced an ex-gratia from the Prime Minister's National Relief Fund (PMNRF) for the victims.

In a series of tweets, the Prime Minister's Office tweeted, "Pained by the loss of lives due to an accident near Selsura in Maharashtra. In this hour of sadness, my thoughts are with those who have lost their loved ones. I pray that those injured are able to recover soon: PM."

In another tweet, the PMO said, "PM @narendramodi announced that Rs. 2 lakh each from PMNRF would be given to the next of kin of those who have lost their lives in the accident near Selsura. Those who are injured would be given Rs. 50,000."

At least seven medical students, including the son of a BJP legislator, were killed in a major road accident on the highway in Wardha district of Maharashtra early on Tuesday.

According to a police official, the accident took place when they were travelling in an SUV from Yavatmal to Wardha. At one stretch as the SUV sped on a bridge near Selsura, the driver lost control over the vehicle and it plunged into the river below. All the victims were students of the Sangavi Medical College.


FIR against unknown person for threatening MP Navneet Rana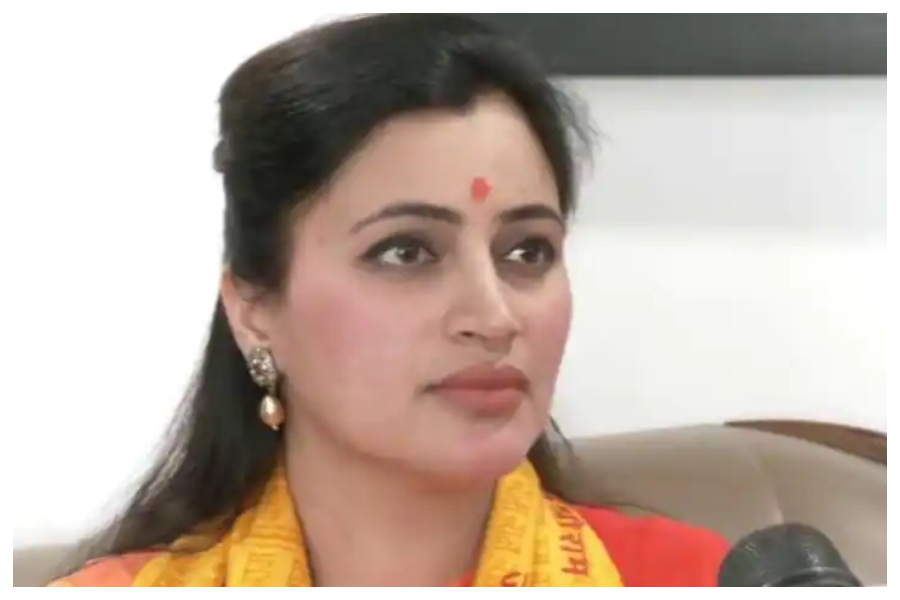 Delhi Police has registered an FIR against an unknown person for allegedly issuing death threats to Member of Parliament Navneet Rana, an official said on Thursday.
"An FIR has been registered at the North Avenue police station under sections 506 (punishment for criminal intimidation) and 509 (word, gesture or act intended to insult the modesty of a woman) of the Indian Penal Code," Deputy Commissioner of Police (New Delhi district) Amrutha Guguloth said.
Rana's Personal Assistant, Vikas Goswami, in the complaint, alleged that the parliamentarian received 11 calls on Tuesday in which the caller threatened her of dire consequences if she ever recites Hanuman Chalisa or comes to Maharashtra.
"The caller spoke to her very rudely and in a very inappropriate manner. He abused her, threatened to kill her and said he won't allow her to enter Maharashtra," the complaint lodged in Hindi read.
He further wrote that MP Rana was extremely disturbed and scared after several threatening calls.
Meanwhile, the Delhi Police has started probing the matter, and call detail records of the parliamentarian are being examined.
Shiv Sena's Sanjay Raut and Sanjay Pawar file nominations for RS polls in Maharashtra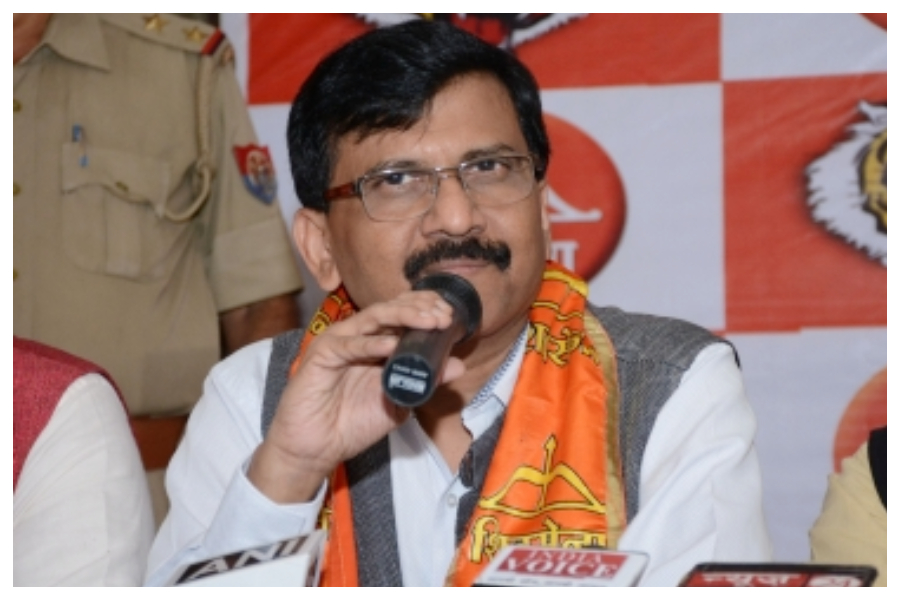 Two Shiv Sena leaders — party Chief Spokesperson Sanjay Raut and Kolhapur District Chief Sanjay Pawar — filed their nomination papers for the upcoming biennial elections to Rajya Sabha, here on Thursday.
In a major show of strength by Maha Vikas Aghadi (MVA), Raut and Pawar were joined by Chief Minister Uddhav Thackeray, Deputy Chief Minister Ajit Pawar, Congress Legislature Party chief and Minister Balasaheb Thorat, Nationalist Congress Party President Sharad Pawar, many ministers, MPs and MLAs from the three allies.
Simultaneously, the NCP has decided to renominate senior leader Praful Patel for one seat, while the Congress is yet to announce its candidate.
With Sena filing nominations for two seats, the fate of Yuvraj Chhatrapati Sambhajiraje is not clear, as he had planned to contest the RS polls independently with support of all other parties.
There are indications that Sambhajiraje may withdraw from the contest and he is likely to announce his decision here on Friday.
Speaking to mediapersons after submitting their nomination papers, Raut said that both the RS seats "belong to the Sena" and the party would bag them comfortably.
To a question, Raut said even if the Bharatiya Janata Party (BJP) fields a third candidate, the Sena nominee would win as it has "more than the required number of votes".
The RS elections will fill up the vacancies by six retiring members — one each from ruling (MVA) allies, Shiv Sena (Sanjay Raut), NCP (Praful Patel) and Congress (P. Chidambaram), and three from the BJP Dr. Vinay Sahasrabuddhe, Piyush Goyal and Dr. Vikas Mahatme.
This time, given the re-alignment of the legislature after the 2019 Assembly elections, the BJP can win only two of the three seats it holds, the MVA can win their three seats, and Sena is now contesting the third seat held by the BJP.
The electoral college comprises the 288 MLAs and a candidate must get 42 votes to win a seat in the Upper House of Parliament.
The MVA has 170 MLAs — Shiv Sena 55 (one MLA Ramesh Latke, died in Dubai last week), NCP 53, Congress 44, smaller parties/groups 10 and eight Independents.
On the Opposition side, BJP has 106 with other smaller parties/groups two and five Independents.
Maharashtra BJP state president Chandrakant Patil gave controversial statement on Supriya Sule, said "go home and cook"
The politics of Maharashtra has now gone beyond accusations and counter-allegations and has turned into personal accusations and remarks, which is not a good sign for Indian politics. Recently, many such statements have been seen. Just yesterday, in the UP Legislative Assembly, the meeting between the Leader of the Opposition and the Deputy Chief Minister is the latest example of this and now the name of Maharashtra State BJP President has been added to this episode. State President Chandrakant Dada Patil was protesting against OBC reservation in the local body elections. In which he made controversial remarks on Supriya Sule, daughter of NCP MP and party's national president Sharad Pawar, for which the leader of the opposition is criticizing the BJP state president.
BJP state president asked Supriya Sule to leave politics and go home and start cooking in the kitchen. Go to Delhi or somewhere else just give us OBC reservation. This statement of Chandrakant Dada Patil is a reaction to Sule's statement. In which she had said that the CM of Madhya Pradesh came to Delhi and met someone, we don't know what happened for the next two-three, for which he got the green signal for reservation. Patil's reaction has come on this statement of Supriya Sule for which Patil says that when an MP does not know how to meet a Chief Minister then she should not do politics but go home and cook.
Regarding this statement of Chandrakant Patil, NCP leader Vidya Chavan strongly criticized Patil and said that the person who cut a woman's ticket for his own benefit in the election, is making derogatory remarks, with a woman who has been awarded the Sansad Ratna twice.
Regarding this controversial statement of Patil, Supriya Sule's husband says that BJP's thinking has always been narrow about women and this statement is the result of that. "I am proud of my Supriya Sule who is a housewife, mother and successful politician" says Supriya Sule's husband