No change in petrol, diesel prices on Wednesday
Auto fuel petrol and diesel prices remained unchanged on Wednesday, a day after pump prices of both fuels rose simultaneously, after a three week break amid volatility in global oil prices.
Benchmark crude prices have settled a tad lower at $78 a barrel now after shooting over three year high level of $80 a barrel earlier this week.
With no change in fuel prices, diesel continues to be priced at Rs 89.57 per litre while petrol at Rs 101.39 a litre.
Petrol prices had maintained stability since September 5 but oil companies finally raised its pump prices on Tuesday given a spurt in the product prices lately.
OMCs preferred to maintain their watch on global oil situation before making any revision in prices. This is the reason why petrol prices were not revised for last three weeks. But extreme volatility in global oil price movement has now pushed OMCs to effect the increase.
The wait and watch plan of OMCs had come to the relief of consumers earlier as no revision came during a period when crude price were on the rise over shortfall in US production and inventories and a peak in demand. This would have necessitated about Rs 1 increase in price of petrol and diesel.
In Mumbai, the petrol price is now Rs 107.47 per litre while diesel rate is Rs 97.21 a litre.
Across the country as well petrol and diesel prices remained static on Wednesday but their retail rates varied depending on the level of local taxes in the state.
Fuel prices in the country have been hovering at record levels on account of 41 increases in its retail rates since April this year. It fell on few occasions but largely remained stable.
On Wednesday, global benchmark Brent crude fell to $78 a barrel after rising over $80 barrel on Tuesday. Oil rates are up 2 per cent for the week and this is the fifth weekly gain.
Since September 5, when both petrol and diesel prices were revised, the price of petrol and diesel in the international market have been higher by around $6-7 per barrel as compared to average prices during August.
Under the pricing formula adopted by oil companies, rates of petrol and diesel are to be reviewed and revised by them on a daily basis. The new prices becomes effective from morning at 6 a.m.
The daily review and revision of prices is based on the average price of benchmark fuel in the international market in the preceding 15-days, and foreign exchange rates.
But, the fluctuations in global oil prices have prevented OMCs to follow this formula in totality and revisions are now being made with longer gaps. This has also prevented companies from increasing fuel prices whenever their is a mismatch between globally arrived and pump price of fuel.
Israel launches $70.8 mn programme to boost hi-tech in Arab sector
Israel has launched a 225-million-shekel ($70.8 million) programme to boost high-tech developments in the Arab sector in the country.
The five-year plan, announced by the Israel Innovation Authority (IIA) and the Ministry for Social Equality, on Wednesday, is set to encourage entrepreneurship and hi-tech employment in the Arab communities, Xinhua news agency reported.
The programme includes the setup of entrepreneurship centers, technological accelerators to advance new ideas, angel clubs to recruit investors, and a technological incubator to promote Arab entrepreneurship.
"Incorporating high-tech employees from the Arab sector is a highly important social, financial, and strategic need," said Orit Farkash-Hacohen, Israel's minister for innovation, science and technology.
In 2019, only one percent of high-tech employees in Israel were from the Arab society, said a report published by the Bank of Israel.
Tesla saw a breakthrough 2021 with $5.5 bn net income: Musk
Elon Musk has said that 2021 was a breakthrough year for Tesla and for electric vehicles in general, as the EV maker ended last year with $5.5 billion in net income, compared to $721 million in 2020.
Tesla produced 305,840 vehicles in the fourth quarter, a 70 per cent increase over the previous year.
For the full year 2021, the company delivered 936,172 vehicles, just short of the promised 1 million vehicles but still an increase of 87 per cent over the previous year.
"While we battled, as everyone did, with supply chain challenges through the year, we managed to grow our volumes by nearly 90 percent last year," Tesla CEO Elon Musk said in an earnings call late on Wednesday.
Tesla said its first Model Y vehicles to be made at its new Austin, Texas factory were nearing completion.
"If we were to introduce new vehicles, our total vehicle output will decrease; We will not be introducing new vehicle models this year. It wouldn't make sense," said Musk.
According to him, 2022 is the year "we will be looking at factory locations to see what makes the most sense with possibly some announcement by the end of this year".
Tesla also highlighted its controversial Full Self-Driving product as "a primary area of focus."
"There are several profound improvements to the FSD stack that are coming in the next few months," he said.
Equities settle high after crash on Monday; Sensex up over 350 pts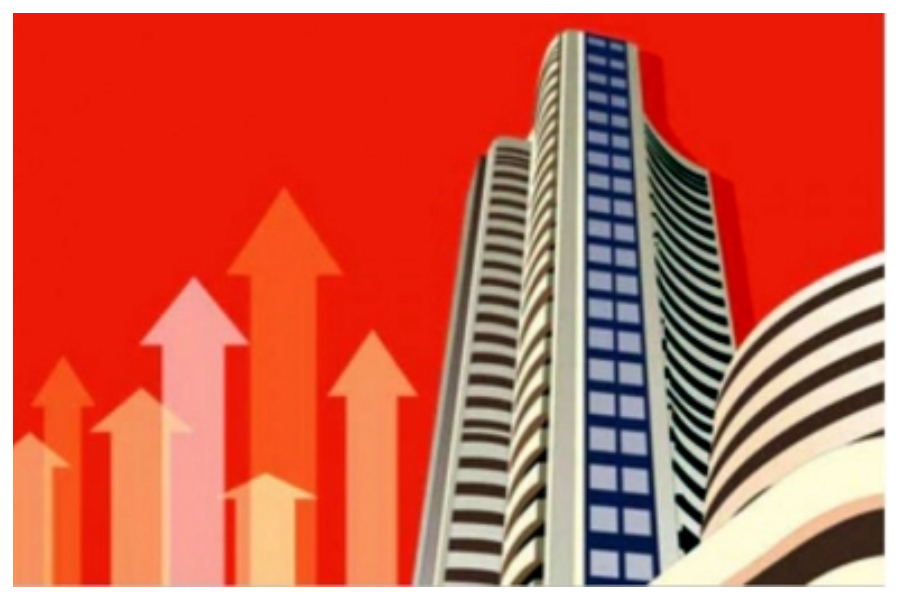 After a bloodbath in the Indian equity segment on Monday due to continued selling-off pressure by foreign institutional investors, the market on Tuesday recovered its losses, though marginally.
Sensex settled 0.6 per cent or by 366 points higher at 57,858 points, whereas Nifty is 0.8 per cent up or by 128 at 17,277 points.
Barring Nifty IT index, all the others traded in the green during the intra-day trade. Nifty bank, auto, media, PSU bank, and realty indices rose the most, NSE data showed.
On the stocks front, Maruti Suzuki India, Axis Bank, SBI, Indusind Bank, and UPL were the top five gainers, rising 7.4 per cent, 6.5 per cent, 3.9 per cent, 3.6 per cent, and 3.5 per cent, respectively. Wipro, Bajaj Finserv, Titan, Ultratech Cement, Tech Mahindra were the top five losers during the session.
"After a week-long consolidation, domestic indices took a breather supported by low-level buying. Western markets also supported staging recovery following correction in oil markets, and as uncertainties over Fed policy and geopolitical tensions eased," said Vinod Nair, Head of Research at Geojit Financial Services.
"However, volatility is expected to linger as investors await the Fed's final policy statement, providing clarity on the timeline of rate hikes. If the statement is as hawkish as anticipated, we cannot ignore a bounce in the market."