Net zero emissions by 2070, India's strong pledge: Climate advocates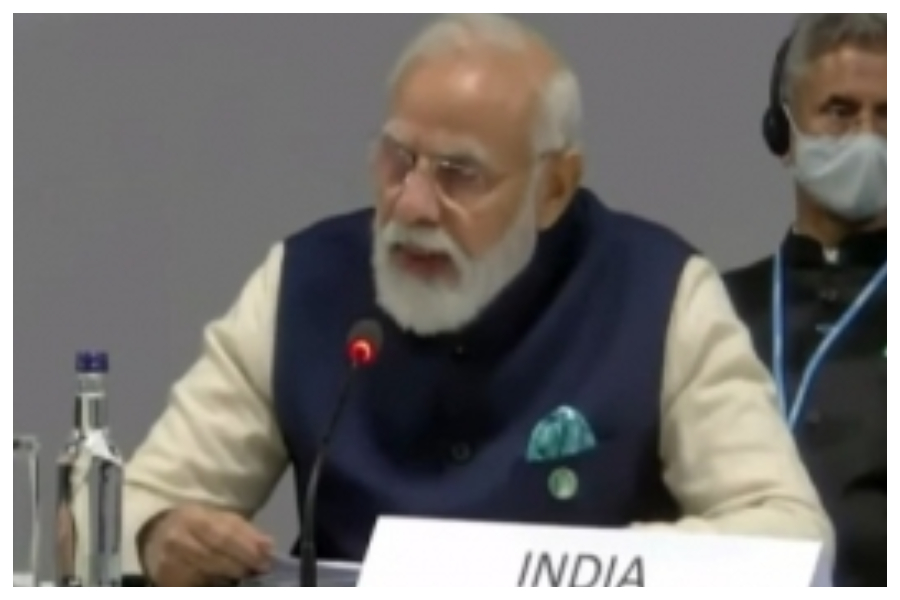 Prime Minister Narendra Modi at the global climate talks in Glasgow announced net zero by 2070 for India. This makes India as one of the last major economies to join the countries committing to net zero goals, climate experts said on Tuesday.
In addition, Modi called on developed countries to dramatically raise their financial help to developing countries for the transition to clean energy and protection against climate impacts.
Responding to announcements made on Monday at World Leaders Summit of a stronger climate target with 50 per cent of its energy requirements to be met by renewables by 2030 and a commitment to cut one billion tonnes of carbon dioxide emissions by 2030, NRDC (Natural Resources Defense Council) President and CEO Manish Bapna told IANS India is making a vital contribution in the global march against climate change, which disproportionately harms the world's vulnerable people the most.
"Its bold pledges to cut climate pollution by a billion tonnes, in large part by meeting 50 per cent of its energy requirements with renewable energy by 2030, signals India's resolute commitment to a healthier and clean future, for the people of India and the world.
"The world's fifth-largest economy and fourth-largest carbon emitter has set a high bar for stronger climate commitments by key countries at COP26."
Rhetorics ran high as the UN Climate Change Conference named COP26 in Glasgow on Monday.
There is a deficit of credibility and surplus of confusion over emissions reductions, said the UN Secretary General. Leaders' speeches spoke about how climate change "is tearing us apart, and we need a new momentum, a quantum leap in the fight against climate change".
On India's bold announcemets, International Solar Alliance Director General Ajay Mathur said: "Prime Minister Modi cut through the rhetoric and delivered a big promise of climate action from India.
"Reducing 1 billion tonnes of emissions by 2030 and expanding non-fossils capacity to 500 GW are enormous and transformative steps. Fifty per cent of electricity generation from renewable energy sources speaks to India's leadership and commitment to climate action."
Describing it the real climate action, Council for Energy, Environment and Water (CEEW) CEO Arunabha Ghosh told IANS: "India has clearly put the ball in the court of the developed world. Now India demands $1 trillion in climate finance as soon as possible, and will monitor not just climate action but also climate finance.
"Most importantly, India has called once again for a change in lifestyle. If we cannot fix how we live, we can't fix how we live on this planet."
Chandra Bhushan, CEO, iForest, said: "India's announcement of an ambitious 2030 target and a net zero target is a big step for climate collaboration."
It's a tremendous leadership gesture, says R.R. Rashmi, Distinguished Fellow, TERI.
"One billion tonne of reduction in absolute terms is massive. Compare this with the entire GHG inventory which is less than three billion tonne today, and will be 4.5 billion tonne in 2030. Committing to one billion is 25 per cent of the inventory in 2030.
"This shows a tremendous leadership gesture and commitment to act now and fix the road to 2030. It also sets the stage for carbon markets. In a way this means absolute emission reductions and this also means that India has set itself to commit to a peak in emissions without saying so explicitly."
Dave Jones, Global Lead, Ember, said: "The world's top 10 coal power countries have now all committed to net zero, as India announces a net zero pledge at COP26. But coal will need to end one, two or even three decades before the net zero dates that have been laid out. These net zero ambitions now need to transform into near-term action on coal. Failing to act on coal will undermine the credibility of net zero pledges."
For Vibhuti Garg, Energy Economist and India lead with IEEFA, India's pledge to increase the share of electricity generation from renewable energy sources to 50 per cent by 2030 would also reduce the emissions intensity of the economy by at least 45 per cent from its 2005 levels.
New Delhi-based Climate Trends Director Aarti Khosla said by announcing a commitment for achieving net zero targets by 2070, India has responded positively to the global call and it was the best climate action in Glasgow.
The commitment of 500GW of renewable energy by 2030, which is more than twice the installed capacity of coal currently, should set the stage for a quick transformation of the energy sector, the kind of which hasn't been witnessed so far, she added.
Clash at Afghanistan-Iran border a misunderstanding: Taliban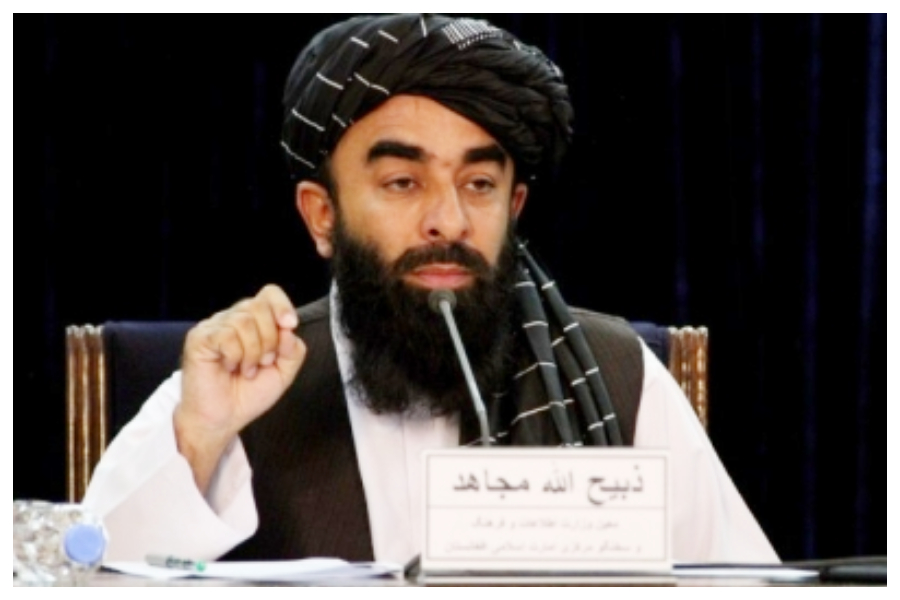 Taliban spokesman Zabihullah Mujahid has confirmed a clash between the border forces of Iran and Afghanistan and described the incident as a "misunderstanding."
According to media reports, a clash broke out between the forces of the two countries at a border point between Iran and Afghanistan's western Nimroz province.
"The clash in border area of Kang district in Nimroz province between border forces of Afghan and Iran was a misunderstanding at local level and has been solved," Mujahid tweeted on Wednesday, Xinhua news agency reported.
"To prevent such incidents in future, the leadership of the Islamic Emirate has issued necessary directives," Mujahid said.
Global campaign under Xi Jinping to exploit extradition treaties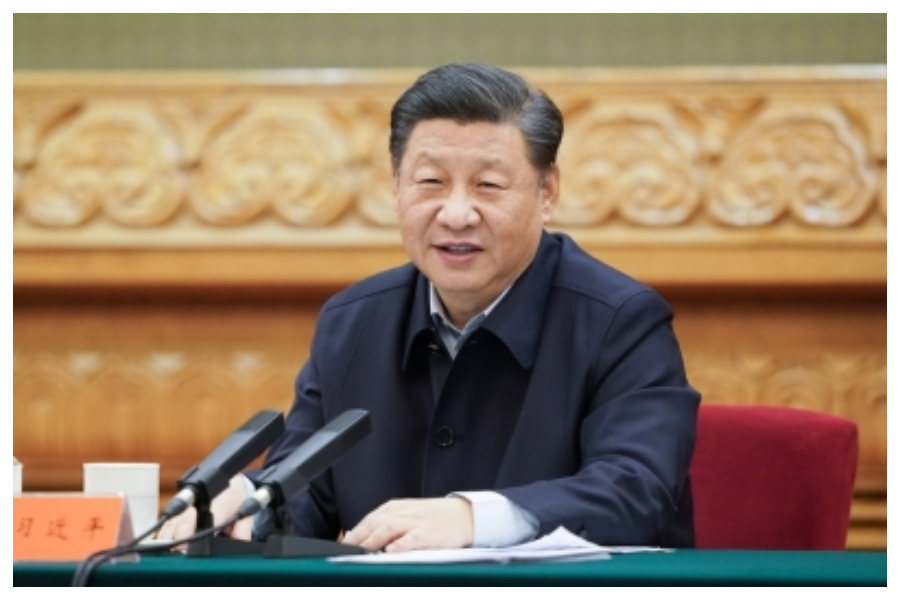 A new report documents hundreds of cases of the People's Republic of China's (PRC's) international harassment campaign against Taiwanese nationals via deportations and extraditions.
The report by Safeguard Defenders presents the fullest picture to date of this alarming trend. "This international persecution of Taiwan nationals amounts to an assault on Taiwanese sovereignty, and is part of the larger global campaign under Xi Jinping to exploit extradition treaties, mutual law enforcement agreements, and other multilateral institutions for the Chinese Communist Party's political objectives," it said.
China has increasingly shown that it has no regard for the rule of law, and will violate international norms without hesitation in pursuit of its opponents around the world. Through transnational repression and formal extraditions, China is pursuing economic fugitives, Uyghur refugees, human rights defenders, and fleeing Hong Kongers. But one group that has received far less attention to date: hundreds of Taiwanese nationals have been detained and forcibly extradited to mainland China from around the world, the report said.
International extradition and human rights norms set out clear conditions on acceptable extraditions and grounds for automatic rejections. At the core of these international norms is the principle of non-refoulement, which simply dictates that no country is to send anyone to another country where they are at risk of persecution or gross human rights abuses.
Conditions in China are such that fundamental human rights are wantonly denied, with impunity. These human rights abuses are both widespread and systematic as Safeguard Defenders has reported elsewhere.
The extradition of Taiwanese nationals to the PRC under pressure from Beijing should very much be seen as a violation of their human right to a fair trial, and their right to be free from torture, the report said.
Safeguard Defenders has documented over 600 cases between 2016 and 2019 of Taiwan nationals abroad who have been extradited or deported from countries across Asia, Africa, and Europe. However, they have not been returned to Taiwan.
Under increasing pressure from Beijing, foreign governments are instead forcibly sending them to China where they have no roots and no families. These forcible transfers are also often taking place following the denial of access to Taiwanese consular support or communication in the sending country, and sometimes followed by ongoing denial of contact with Taiwanese officials or family members once they are in China.
These forced transfers put Taiwanese nationals at risk of severe human rights abuses. This pressure from Beijing is furthermore a direct refutation of China's obligations under the Cross-Strait Agreement on Joint Crime-Fighting and Judicial Mutual Assistance Agreement. Just as much as it is being used to bolster Beijing's influence abroad, it is being used as a tool to undermine Taiwan's sovereignty.
Why is India not banning int'l flights, Kejriwal asks PM
In the wake of emergence of a new Covid-19 variant — Omicron, Delhi Chief Minister Arvind Kejriwal on Tuesday requested Prime Minister Narendra Modi to ban international flights as most of them land in the national capital.
"Many countries have stopped incoming flights from Omicron-affected countries. Why are we not following their suit? In the first wave also, we had taken time to stop foreign flights," Kejriwal said in a tweet, adding that most of the foreign flights come to Delhi, which is the most affected state.
He requested the prime minister to "kindly stop flights immediately." The AAP leader had quoted a media report: "A South Africa returnee has tested positive for COVID-19 in Chandigarh. One of his family members and domestic help are also positive for the disease. The samples of positive cases will be sent for whole-genome sequencing to NCDC, Delhi to ascertain a variant of coronavirus".
With the news of Omicron, being detected in South Africa, scientists and health experts in India have said that new waves of infection are anticipated and unless we act quickly and efficiently, the country will possibly see repeat waves. The variant has also been declared as a variant of concern by the World Health Organisation (WHO).
On Sunday, Kejriwal wrote to Prime Minister Narendra Modi, requesting him to stop international flights from regions witnessing a rise in Covid-19 cases. Meanwhile,
Meanwhile, Delhi government-run Lok Nayak Jai Prakash Hospital has been designated to treat patients testing positive for the new Covid-19 variant Omicron.
The hospital has been asked to earmark wards for isolating and treating such patients.In order, the Health Department has directed the hospital not to deny admission to patients infected with the new variant on any ground.