Mumbai: Students in limbo after MU postpones winter semester exams indefinitely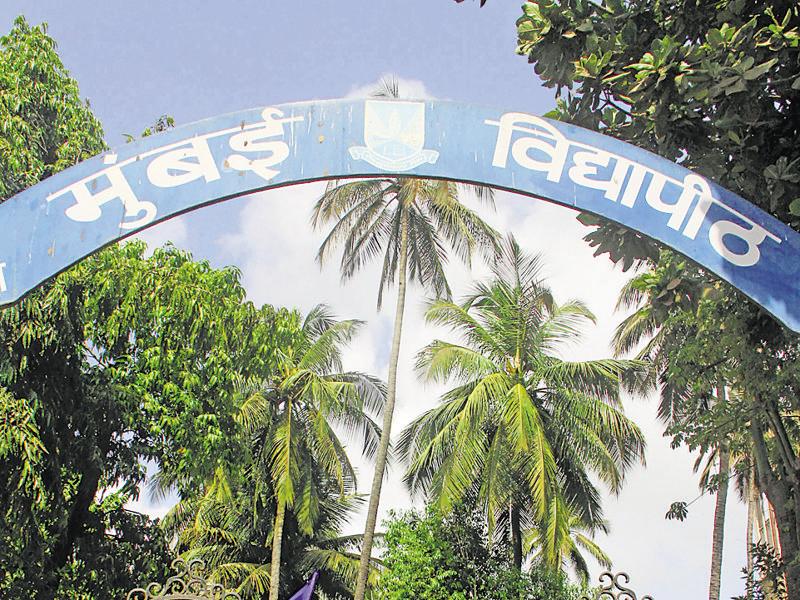 "A bunch of students in the LLB department have full-time jobs. We sent in leave applications to our offices to make sure that we were present for our tests and then suddenly the exams were withdrawn. It might be very difficult to get leaves again," said Sagar Birade, a BLS LLB student at Mumbai university
Mumbai: Nearly 50,000 are facing uncertainty with their academic year as the University of Mumbai(MU) has put off its winter semester examinations for all non-agricultural undergraduate and postgraduate courses until further notice. Several LLB, LLM, MA, MSc, and MCom students amongst others had already begun appearing for their examinations at MU and its affiliated colleges when the non-teaching staff decided to boycott all exam-related activities to meet demands of their protest. After appearing for the exams slated on Thursday, February 2, 2023, the students received a notice from their colleges announcing the postponement of all tests until further notice.
Lectures go on while exams on halt
It is business as usual for lectures and vivas at MU, whereas all ongoing written tests have been completely put on hold. "I have shifted to Mumbai from Jalgaon to finish my master's. Our schedule of studying and plans for going back home shamble every time the varsity changes its timetable. The whole process of taking an exam becomes very stressful since the university is also known to delay our results," said Ritesh Chaudhari, an MA student.
Those who have been juggling their jobs alongside their education were irked by this sudden announcement by the university. "After taking my first LLB exam, I was told that the next three papers have been postponed and there is no telling when they'll conduct those. A bunch of students in LLB have full-time jobs. We sent in leave applications to our offices to make sure that we were present for our tests and then suddenly the exams were withdrawn. It might be very difficult to get leaves again," said Sagar Birade, a BLS LLB student at Mumbai university.
Protests will stop once the GR is issued
The Non-Agricultural University and College Servants Joint Action Committee, on February 2, 2023, vowed to boycott all exam-related activities within Mumbai universities and all other affiliated colleges to meet their demands of recruiting for the vacant non-teaching staff positions, implementing salary benefits under seventh pay commission, old pension scheme among others benefits.
"Non-teaching staff at non-agricultural colleges is the only demographic in the educational sector that is not paid according to the seventh pay commission. We don't mean to trouble students but there have been countless meetings for this since 2019, and no GR ever came out of it.
We are willing to cease the agitation even if the higher education department immediately implements even a few of our demands," said Rupesh Malusare, general secretary of the Mumbai Vidyapeeth Karmachari Sangh (MVKS), a non-teaching staff organisation. The new timetable for winter semester exams is to be uploaded on the official Mumbai University website.
First roza in Mumbai on 24th March: All india Sunni Jamiyat e ulama
Mumbai: Today was the 29th day of the month of Shaban al-Mu'zam and at the time of sunset, an attempt was made to see the moon of the month of Ramadan, but the moon was not seen. Although the sky was completely clear and there was not even a cloud of any kind of fog, despite this, the moon of the month of Ramadan (1444 Hijri) was not seen.
announcement by the All India Sunni Jamiat Ulama and Sunni Ruiyyatt Hilal Committee.
"Today dated 29th Sha'ban al-Mu'zam 1444 Hijri according to 22 March 2023, an attempt was made to see the moon of Ramadan after Maghrib prayer, but it could not be seen, nor was there a tradition from anywhere. The news of the crescent was received, so the Sunni Crescent Sighting Committee And it is announced by Sunni scholars that tomorrow 23rd March, Thursday 30th of Sha'ban is Shaban al-Mu'zam, and God willing, Friday 24th March will be the 1st of Ramadan, i.e. the first fast."
Team Mumbai Press
Adenovirus scare: NCPCR team in Bengal to review situation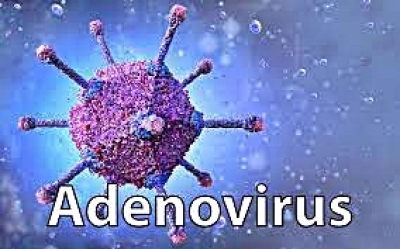 As the figure of deaths of children getting admitted to hospitals with Adenovirus-type syndromes is increasing, a team from the National Commission for Protection of Child Rights (NCPCR) has arrived in West Bengal to review the situation.
The central team is expected to hold meetings with the top officials of the state health department and also expected to make a visit to the hospitals from where the deaths of children with related symptoms have been reported.
The visit of the central teams is happening a day after the chairperson of West Bengal Commission for Protection of Child Rights (WBCPCR) Sudeshna Roy and the commission's advisor Ananya Chakraborty Chatterjee visited two hospitals in Kolkata reporting child deaths and reviewed the situation.
After reviewing the situation both expressed satisfaction over the treatment and the infrastructure facilities at the pediatric division of the hospitals where they made surprise visits. Both of them claimed that the rate of admission with severe symptoms has declined during the last few days. The two state-run hospitals where they made the surprise visits were Calcutta Medical College & Hospital and BC Roy Children's Hospital.
Incidentally, the maximum reports of child deaths have been reported from the Kolkata-based hospitals. According to the state health department sources this due to the increased instances of referring children with symptoms by the district hospitals.
The department has already issued an advisory for doctors, especially paediatricians, to take special care of children being admitted with flu-like symptoms, especially those aged two years or below since they are most vulnerable to being affected by adenovirus.
In wake of the alarming situation, the Health Department has cancelled all the leaves of staff for an indefinite period.
Special outdoor units have been opened at state-run hospitals with special paediatric units, so that such cases do not have to wait at the general outdoor units.
Three days ago, Chief Minister Mamata Banerjee said that 19 deaths had been reported. Contrary to her statement, sources from hospitals said that the death figure was much higher.
Indian Railways to launch Bharat Gaurav train from Mumbai to Renigunta; check details here
Indian Railways will be running the Bharat Gaurav train from Mumbai to Renigunta and back for tourists. The train according to the Railways will go through Tirunelveli and Madurai. "Bharat Gaurav Tourist Train is in line with the Government of India initiative 'Dekho Apna Desh' to promote domestic tourism. This IRCTC tourist train will be an all-inclusive tour package and IRCTC will make efforts to provide a safe and memorable experience to the guests," the railways said in a press statement. The train number 00199 will leave Chhatrapati Shivaji Maharaj Terminus on Thursday, March 9, 2023 at 00.20 am, will travel on a circular route and reach CSMT back on March 19, 2023.

Route: Kalyan, Pune, Wadi, Guntakal. Bengaluru, Whitefield, Tirunelveli, Kochuveli, Madurai, Renigunta and back via Daund, Pune, Kalyan to Chhatrapati Shivaji Maharaj Terminus.

Composition: One AC-2 tier, Three AC-3 tier, 7 Sleeper class, Pantry Car and 2 Generator Coaches.
The Indian railways will also launch the Bharat Gaurav Deluxe AC Tourist train on the North East Circuit. The "North East Discovery: Beyond Guwahati" tour will set out from Delhi Safdarjung railway station on March 21, 2023, and last for 14 nights and 15 days. The train will travel through Assam, Arunachal Pradesh, Nagaland, Tripura, and Meghalaya, totaling around 5,800 kilometres. The locations where passengers can board and disembark the journey include Delhi, Ghaziabad, Aligarh, Tundla, Itawah, Kanpur, Lucknow, and Varanasi. The train will travel by rail through 11 destinations, including Shillong and Cherapunji in Meghalaya, Unakoti, Agartala, and Udaipur in Tripura, Dimapur and Kohima in Nagaland, and Guwahati, Sivasagar, Jorhat, and Kaziranga in Assam. The trains are Deluxe AC (with AC 1 and AC 2 tiers) and can accomodate 156 passengers.