Mumbai girl embraces Berlin, gives interesting reasons, tips to study in Germany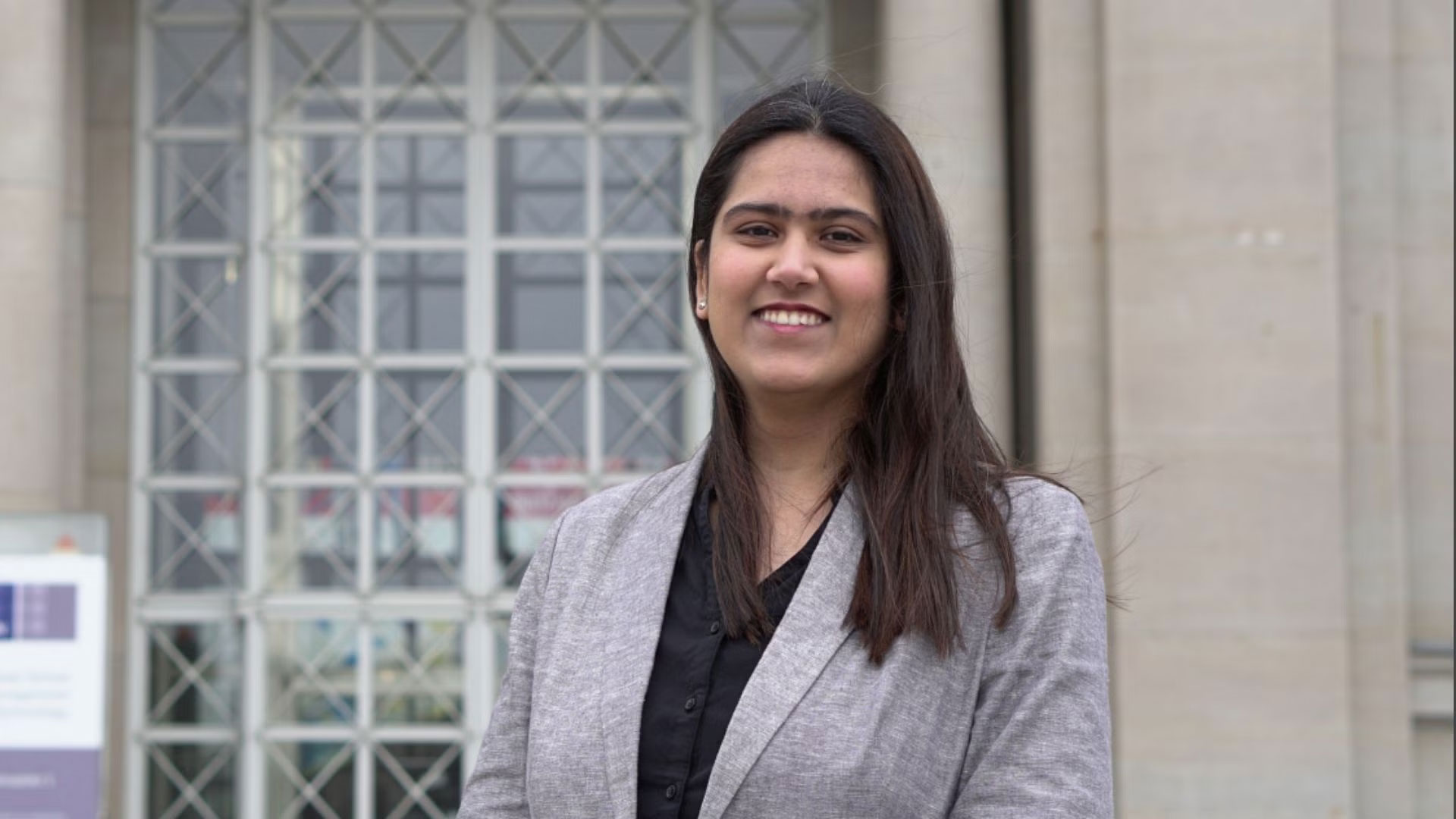 I originally completed my Bachelor's in Management Studies at Smt. M. M. K. College of Commerce & Economics in Mumbai before working as a Research Analyst. I then decided to pursue my Master's at ESMT Berlin.
'Affordable cost of living and work-life balance'
When I made the decision to move abroad, I was looking for a country with not only a great education but also long-term stay possibilities with regard to visa and job opportunities. The affordable cost of living compared to other countries and the work-life balance in Germany helped me narrow my choice. The central location in Europe just added the cherry on top of a delicious cake!
I chose ESMT Berlin due to the curriculum and Social Impact Project. I was looking for a Master's that not only had interesting classes but also gave me hands-on experience. After a six-month intensive course, I could apply my skills in the real world with an internship for another six months. On return to campus, I could choose the subjects that interest me most and end with a Social Impact Project to support a non-profit, before writing my thesis. During my course, I also had the opportunity to co-lead two student clubs – Net Impact ESMT Berlin and Meraki Club with the opportunity to organise the TEDx event.
Different cultures, beliefs, and cuisines
Living in Mumbai allowed me to experience different cultures, and living in Berlin added to this. I learned about different cultures and beliefs and tried some amazing cuisines from all around the world in authentic restaurants. I also lived in Munich during the summer and was mesmerised by the breathtaking nature there. Even though I had read about it before moving, witnessing supermarkets closing on Sunday took an adjustment period. It required some planning to ensure a steady supply of essentials on the weekends. It was also surprising to see restaurants and ice cream parlours close by 10 pm – especially coming from a city that never sleeps!
Advice for Indian students looking to study in Germany
Research based on your needs:
Don't just randomly read through all articles available online. Know what you want first. What is it that you are looking for in Germany? Are you just looking to study or planning for the long term? What type of German city or town would you like to live in?
Reach out to someone who has been living in Germany – be it a friend, family member, counsellor, etc. Ask them about the things you are uncertain about, as well as what challenges they faced and what they loved most about the city they are in. Also, make some connections via LinkedIn – talk to someone from the university or job you are applying to and create a network!
Learn the basics of the language:
It is true that in major German cities, such as Berlin, you can live without knowing German. But do you want to move to a new country and not even know how to say "thank you" or "sorry" in their language?
Understand the document requirements:
Other than getting your visa sorted, there are a lot of formalities you need to complete once you land in Germany. You need to register your apartment, open a bank account, get your tax identity, start your insurance, etc. Know about these requirements in advance so that you can make the necessary bookings and give yourself some time to complete them.
Remember, things may not always go as planned, so give yourself some buffer time, take a deep breath, and relax – because in the end, it will all be worth it!
South African News Site Daily Maverick Alleges Cyber attack By India Hours After Its Report On PM Modi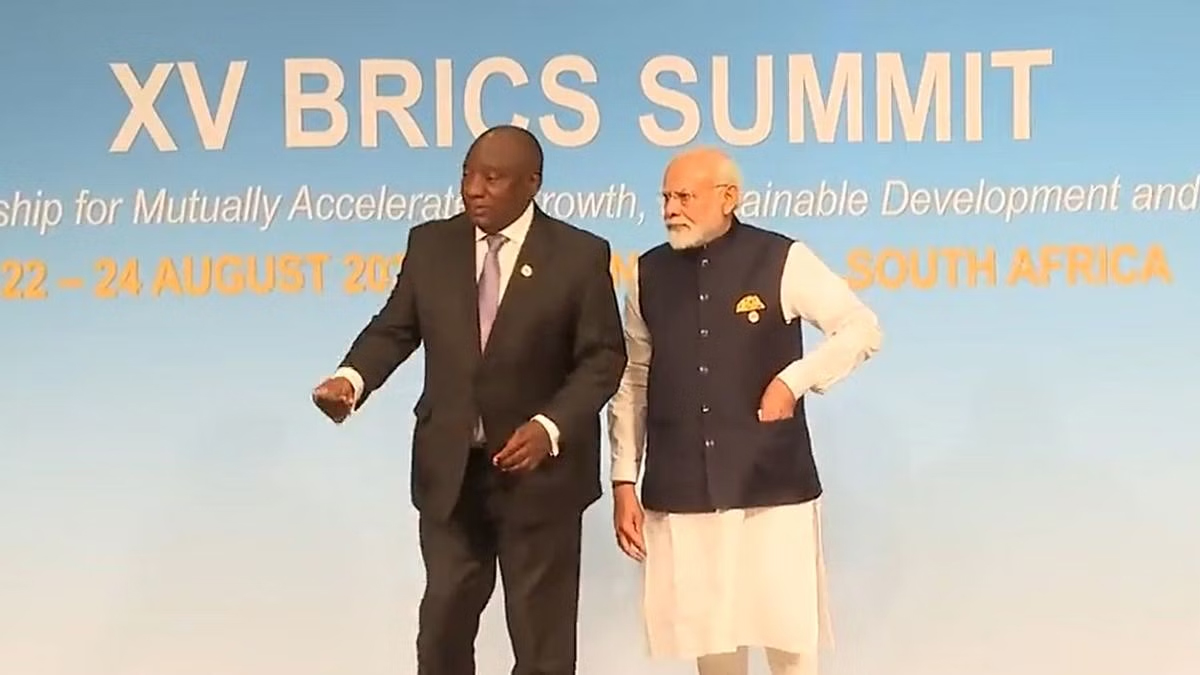 South African news site Daily Maverick claimed on Thursday (August 24) that it faced a cyberattack after it published an article on Indian Prime Minister Narendra Modi. In its article, the Daily Maverick had claimed that India's Prime Minister Narendra Modi had refused to get off the plane after South African President Cyril Ramaphosa had sent a cabinet minister to receive PM Modi in Johannesburg for the BRICS summit. The report said that President Cyril Ramaphosa then sent his deputy and Deputy President Paul Shipokosa Mashatile at Waterkloof Air Force Base to receive PM Modi, and that Chinese President XI Jinping was received by Cyril Ramaphosa himself. However, the South African government had denied the reports.
The news site then claimed that since publishing the article, "Daily Maverick has been subjected to a distributed denial of service (DDoS) attack."
"Several hours ago, the site suddenly went down. We picked it up very quickly and started identifying a massive distributed denial of service (DDoS) attack. We investigated and found it was coming from a whole host of Indian servers," said Daily Maverick's security coordinator on X.
"Daily Maverick has been investigating ways to make the article accessible to India but the attack is so large, it's proving difficult," the website further added.
Iran to soon start power exchange with Russia: Energy Minister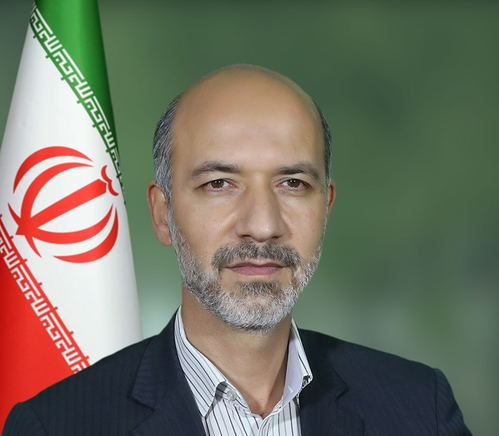 Iranian Energy Minister Ali-Akbar Mehrabian has reportedly said that his country will soon begin electricity exchange with Russia through Azerbaijan.
Iran has considered two routes, one via Azerbaijan and the other via Armenia and Georgia, for electricity exchange with Russia, Mehrabian told Iranian Students' News Agency (ISNA), noting that Iran is holding the final negotiations for the start of the projects, Xinhua news agency reported.
The Azerbaijan route involves a less complicated process, as Iran and Azerbaijan have synchronised their power networks to the required extent, said the minister.
Iran and Russia can complement each other favourably by exporting their surplus of electricity mutually, as the latter's electricity consumption peaks in winter while the former in summer, he added.
Mehrabian emphasised that Iran also seeks to connect its power grid to those of other regional states to ensure electricity supply sustainability throughout the year.
At present, Iran exchanges electricity with Iraq, Türkiye, Armenia, Azerbaijan, Turkmenistan, Afghanistan and Pakistan, he said, adding Iran is seeking to increase such transactions.
Elon Musk May Have To Battle Mukesh Ambani For Bringing Starlink To India
Elon Musk may be upbeat about fighting fellow tech tycoon Mark Zuckerberg in a cage, but he faces a challenge from an Indian billionaire before entering the market. The Indian government's policy on import duty, which Musk wants it to modify, has already acted as a fence keeping Tesla out of the country.
Now the SpaceX founder and self-proclaimed fan of Prime Minister Modi seeks to change how India assigns satellite broadband licenses, but Mukesh Ambani's Reliance disagrees.
Taking different paths
After his meeting with PM Modi, Musk also mentioned how he hopes to connect remote Indian villages to the world wide web, by beaming internet from Starlink satellites.
His firm wants the Indian government to follow the global trend and directly assign licenses, instead of an auction for allotment of the spectrum.
But Jio's parent Reliance wants a public submission of bids, so that local telcos get a level playing field to compete with foreign firms that can offer voice and data services via satellites.
Will it disrupt duopoly?
Although neither Musk nor Ambani have directly engaged with each other, the battle to dominate the satellite broadband market in India, could put them on a collision course.
As Reliance Jio Space Tech has received clearance to provide broadband from space, its current rival Airtel One Web has already put 40 satellites in space, while it needs a constellation of 588.
On the other hand, Musk's Starlink is available in almost 50 countries, but its entry into India was disrupted when its India head Sanjay Bhargava quit and later wrote that he didn't have time for endless meetings to discuss regulations and procedures.