Mumbai: CM Eknath Shinde's busy schedule costs BMC Rs 6 lakh/month
The BMC has been spending Rs 6 lakh a month on the maintenance of Lokshahir Annabhau Sathe Auditorium in Byculla, although it has not been used even once since being built. The 761-seater theatre, which was handed over to the BMC in April, awaits ribbon-cutting by the CM, but he has a full schedule. "We somehow managed to maintain it for a few months with our limited staff, but it is a huge area for sweeping and cleaning. So we issued a regular maintenance contract," said a civic official.
Besides, the lighting and sound systems need regular check-up and maintenance. So we issued a regular maintenance contract," said a civic official.
The maintenance cost does not include electricity and water bills, which will be paid by the BMC. The maintenance contract of Rs 38.40 lakh was issued in October for six months.
The Lokshahir Annabhau Sathe Auditorium was started in 1963 as an open-air theatre, where artistes performed Marathi folk art like Lavani and Bharud. Located adjacent to Byculla zoo, the shows caused disturbance to the animals, because of which performances stopped after 1985.
The BMC finally pulled down the theatre in 2015 to build a closed auditorium, so that the animals at the zoo do not suffer. The auditorium, which was back then estimated to be built in two-and-a-half years, was ready seven years later at the cost of Rs 35 crore.
The delay in its reopening drags on. Former CM Uddhav Thackeray was supposed to inaugurate the theatre in the last week of June, but his government collapsed. Since then, the BMC attempted twice to get CM Eknath Shinde's appointment for its inauguration, but in vain. Officials said Shinde has not been able to give time because of his busy schedule.
"Once inaugurated, it will be used not only for folk art but can be used for dramas and contemporary performances also," said an official.
Shinde was unavailable for comment until the time of going to the press.
Rs 38.40
Total amount in lakhs that the BMC will spend on maintenance over 6 months
1963
Year the theatre was first started
Thane: At Least 2 Killed, Six Injured After Massive Blast At Factory In Shahad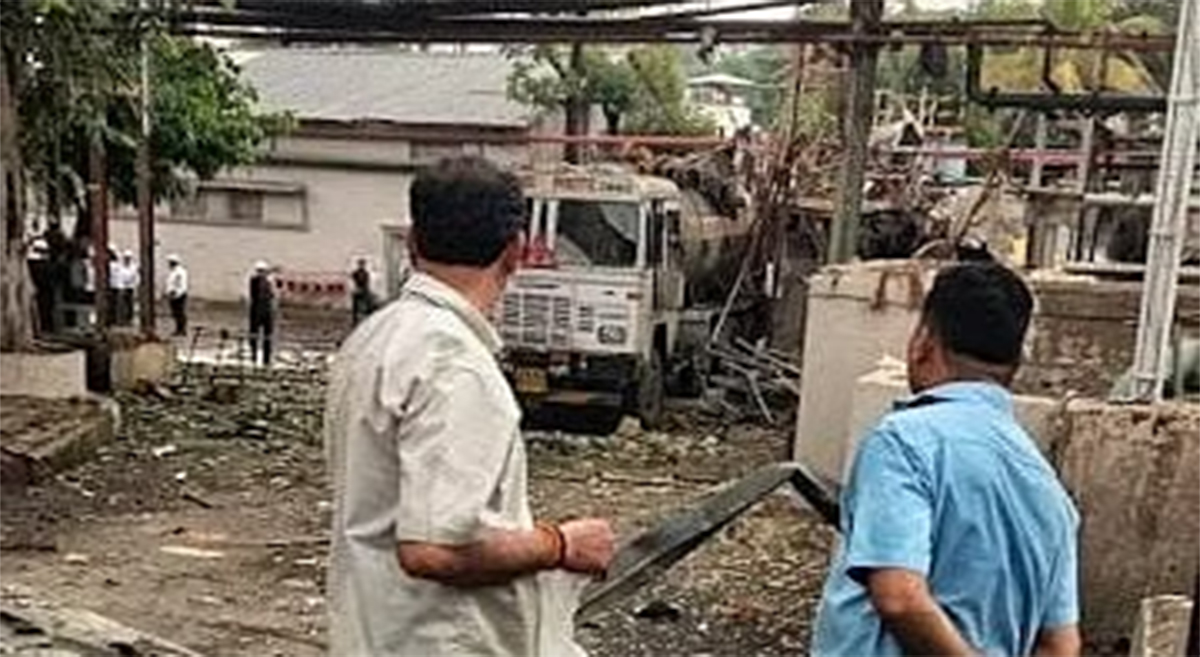 Thane: At least 2 workers were killed and six others were seriously injured in an explosion at Century Rayon factory at Shahad in Thane district on Saturday afternoon. The injured have been rushed to local hospitals.
The police administration and fire brigade personnel have reached the spot and an investigation to ascertain the cause of the blast is underway.
According to Thane Municipal Corporation officials, the blast took place while filling a gas container.
"A tanker of nitrogen gas was brought to the company which was supposed to be filled with CS2 (Carbon disulfide), and the blast took place during the checking of the tanker," the police said.
Injured in critical condition
Officials said that those injured in the incident have been rushed to different hospitals and admitted there. "Condition of some of them was said to be critical, and they had to be shifted to ICU," they added.
Locals in the vicinity reported that the explosion was so fierce that four to five houses in the surrounding areas were shaken.
Interestingly, a barricade has been installed at the company's gate and the media has been prevented from entering.
Navi Mumbai: PMC Sees 148 Dengue Cases In One And A Half Months Amid Recent Spike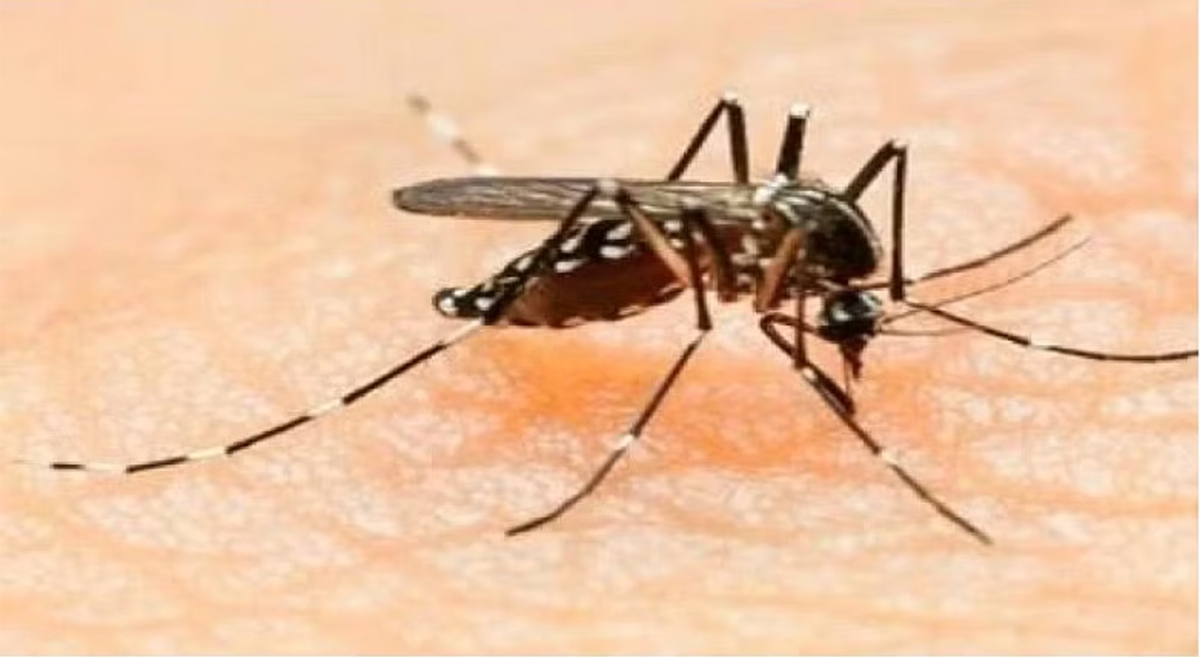 Navi Mumbai: There is a continuous increase in the number of dengue and malaria patients in the Panvel Municipal Corporation (PMC) area and according to the information received by the health department in the last one and a half months, 148 dengue and 79 malaria patients have been found.
Details On Cases Detected
In August, the highest number of dengue cases was 126 and malaria cases were 42. Similarly, in September, 22 cases of dengue and 37 cases of malaria were found in 18 days. Sources in the health department informed that these patients are mostly found in the suburbs of Kharghar and Kalamboli.
In a survey conducted by the Municipal Health Department, New Panvel is finding the highest number of dengue patients. After New Panvel, dengue and malaria cases have increased in the suburbs of Kharghar, Kamothe, Kalamboli.
Ganeshotsav 2023: Home Minister Amit Shah Likely To Visit Mumbai On Saturday To Seek Lalbaugcha Raja Ganpati's Blessings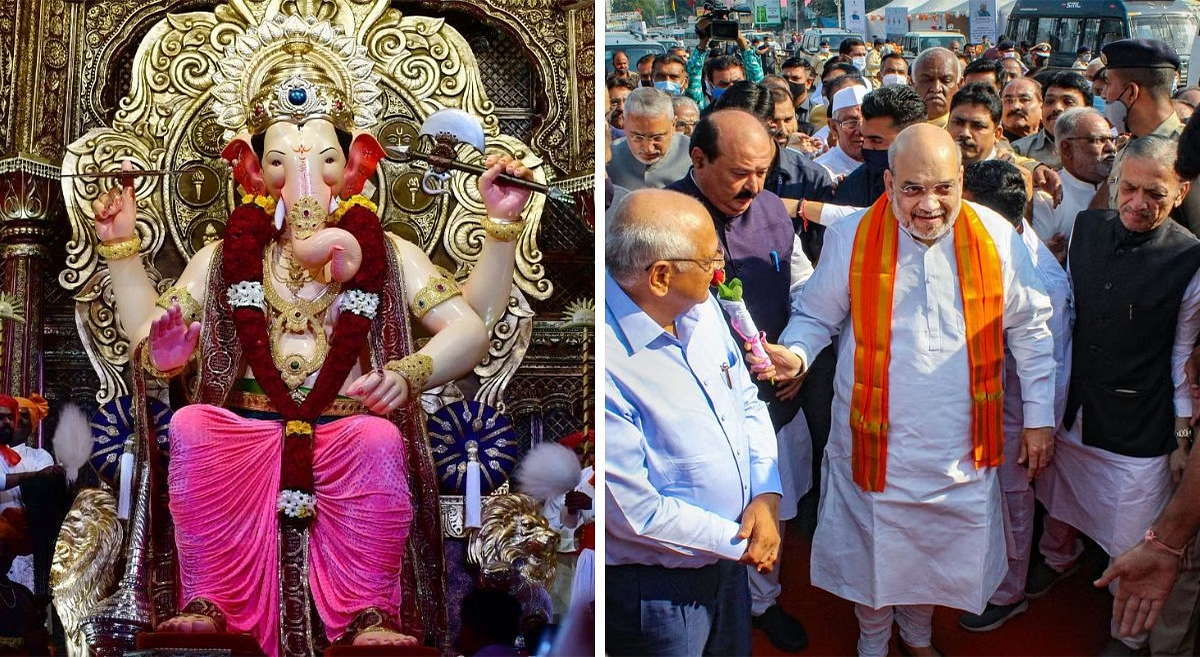 Mumbai: Union Home Minister Amit Shah is expected to visit the Lalbaugcha Raja Ganesh pandal on Saturday. Shah is also likely to visit the home of city BJP chief Ashish Shelar at Bandra for Ganesh Aarti tomorrow. He will also visit the homes of CM Eknath Shinde and Dy CM Devendra Fadnavis for seeking Ganesha's darshan. Special police bandobast has been ordered throughout the city.
According to reports, at 3:30 PM on Saturday, Amit Shah will embark on his visit by paying his respects at the revered Lalbaugcha Raja Ganesh pandal. Amit Shah will be there for approximately 25 minutes. Given the significance of the event and its high-profile guest, the Central Security Agency and the Mumbai Police have jointly coordinated a robust security arrangement to ensure a safe environment.
This isn't the first time that Amit Shah and his family will seek blessings at the feet of the Lalbaugcha Raja. The tradition continues this year, emphasizing the deep-rooted reverence for Lord Ganpati. After taking blessings at the Lalbaugcha Raja, Amit Shah's tour includes a visit to the homes of BJP leaders for further darshan of Ganpati Bappa.
Detailed Schedule for the Day