Mumbai accounted for 65% of office space leased in India for October
The total leasing of office space, which comprises demand for all grades of buildings, fell 21 per cent year-on-year in October across seven major cities to 6.7 million square feet on lower demand, according to property consultant JLL India.
The aggregate office market leasing activities refer to transactions for all grades or types of buildings in the top 7 cities (Delhi-NCR, Mumbai, Bengaluru, Chennai, Hyderabad, Pune and Kolkata). The data includes confirmed pre-commitments and term renewals. Deals in the discussion stage are not included.
Total office leasing activities stood at 8.5 million square feet in August 2021.
As per the data, Mumbai with a 65 per cent share of monthly leasing activity clearly leads the way, mainly due to strong demand for space coupled with select significant renewals during the month, followed by Delhi NCR and Pune.
These three cities accounted for nearly 93 per cent of all leasing activity in the October 2022 monthly leasing activity tracker.
The manufacturing sector takes the lead as the biggest driver of aggregate market activity in October 2022 with a 22 per cent share. Consultancy business has also seen improved leasing activity during October with an 18 per cent share and the BFSI segment has a similar share Technology firms are moving slowly on their space requirements and that is visible in the share being just 15 per cent in October, declining to a six-month low, JLL said.
"Prevailing sentiment is creating headwinds for office space decision-making and while activity remains largely intact, lower pre-commitment activity in the last two months is indicative of a momentary sluggishness, also evidenced by the tech sector which is driven mostly by US firms," the consultant said.
Similar trends may prevail for some time before greater clarity on business and macroeconomic environment will enable occupiers to approach real estate plans with greater certainty moving forward, it added.
According to the JLL data, India's office Grade A (premium) stock stood at 732 million square feet at the end of the March quarter. The office stocks of other grades were 370 million square feet, taking the total stock to around 1.1 billion square feet.
The consultant releases the leasing data of Grade A office space on a quarterly basis, while it has started to compile the total leasing transactions of all grades of buildings on a monthly basis.
Did Mumbai police impose curfew in city? Watch what Joint CP Vishwas Nangre Patil has to say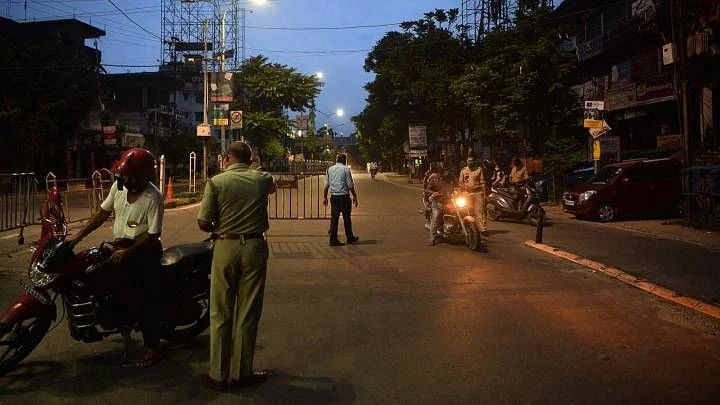 The news about the Mumbai Police imposing curfew has been doing rounds on social media. However, the Mumbai police have clarified that it is a routine order. They have also made it clear that this is not a new order but the same order which is renewed every 15 days.
On December 2, several news reports claimed that the Mumbai police has issued an order under which it imposed a prohibition of the gathering of more than four-five people and banned the use of loudspeakers among other things till January 2.
Refuting the claims about the same, Vishwas Nangre Patil, Joint CP (Law & Order), in a video, explained how it is just a routine order renewed every 15 days, and appealed to all to not share it further. He informed that it is a routine procedure under the prohibitory orders under section 37 of the Maharashtra Police Act in Mumbai.
He stated that the order will change nothing for residents and that all the scheduled functions can be celebrated as per the plan. He stated that the order will largely affect those who will be involved in illegal protests and gatherings and not common residents.
The video was shared by official handle of Mumbai Police with the caption, "Clarification on CRPC #144 The news of 'curfew' imposed in Mumbai is doing rounds of the Internet. Joint CP @vishwasnp (Law & Order) explains how it is just a routine order renewed every 15 days, and appeals all to not share it further."
On Camera: Fire engulfs apartment in Malad high-rise, no injuries reported so far
On Saturday morning, a massive fire broke out on the third level of the 21-story skyscraper Marina Enclave in Janakalyan Nagar, Malad in Mumbai.
The blaze erupted in the flat located on the third floor of the high rise building in Malad around 11 am.
At least four fire tenders were rushed to the spot and the fire was doused within 15 minutes, he said, adding that nobody was injured in the incident.
The cause of the fire is being ascertained and further details are awaited, he said.After the entire floor was engulfed in flames, some people on the floor were seen coming to the balcony and calling for help. With the help of locals, the people caught in the fire were brought out safely.
Mumbai: Will schools, colleges remain closed due to section 144 across the city? Here's what we know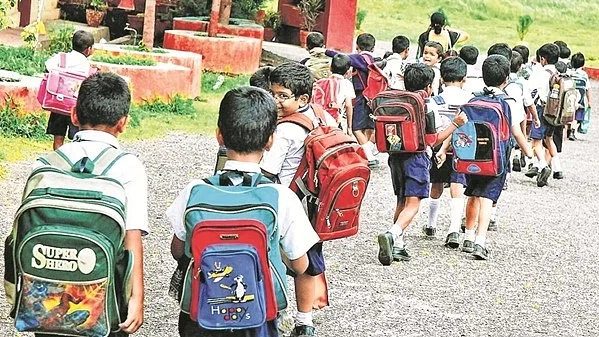 With the Mumbai police imposing section 144 across the city as prohibitory orders due to reports of disruptions of public order and peace in the near future, posing a threat to human life and property, there has been concerns over what activities have been permitted and what haven't been. 
Schools, colleges, and other educational institutions have also been considered by the Mumbai Police while releasing the diktat, which has been extended till January 2. 
It should be noted schools and colleges across Mumbai will not be impacted by the extension of section 144 across the city and will continue to function in accordance with their academic calendars.
There have been no official notifications by the authorities or institutions regarding the closure of schools and colleges in the city so far. 
Vishal Thakur, Deputy Commissioner of Mission Department, Mumbai Police, issued the orders via press release .
Bursting and playing loudspeakers, instruments, bands and crackers
Any kind of processions are not permitted
Loudspeakers are not allowed at the processings
Processions on all kind of marriage ceremonies, funeral meetings, on the way to cemeteries, legal meetings of companies (at major scales), clubs, cooperative societies and other associations
Social gatherings, at mass level, around clubs, theatres or places of public entertainment film in or around any place, gathering for the purpose of watching plays or programmes, acts
Gatherings of people around courts and government offices and around local bodies performing government or semi-government functions, meeting for schools, colleges and other educational institutions for educational activities, factories, general business,
Meetings for business and solicitation in shops and establishments, demonstration of other gatherings and processions, those who are allowed have been expelled from this order by the divisional deputy commissioner of police and his monitoring officers.