Mother-son arrested in Delhi for chopping & dumping husband's body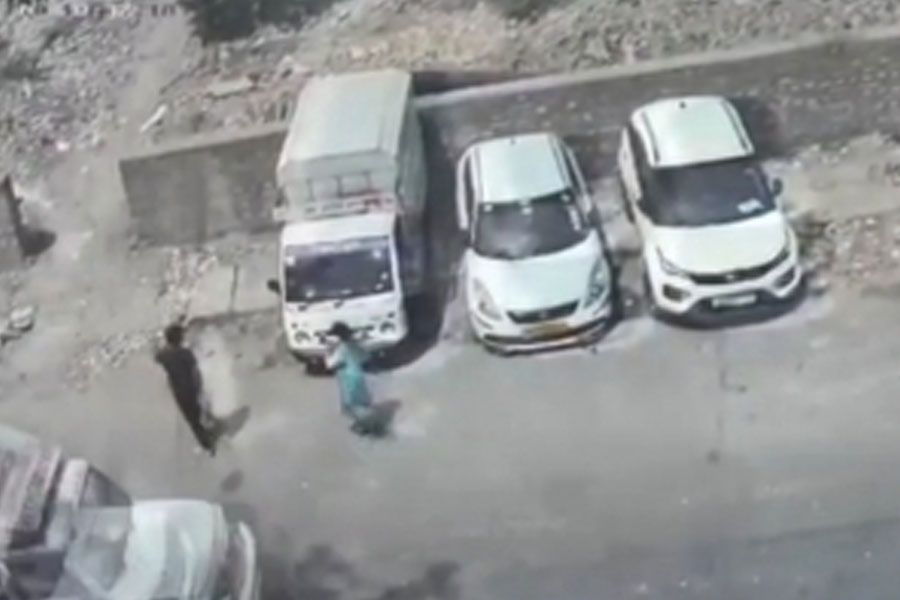 In another bone chilling incident similar to the gruesome killing of Shraddha Walkar, the Crime Branch of Delhi Police has arrested a woman and her son for the killing of her husband, chopping his body into 10 pieces and dumping the remains in a New Ashok Nagar drain and near the Ramlila ground in Pandav Nagar.
According to the police, the murder occurred on May 30 and so far, six body parts have been recovered while a search is underway for the missing remains.
The accused have been identified as Poonam and her son Deepak.
Sources said that after chopping Anjan Das's body, the duo had stored the body parts in their fridge and started gradually disposing them.
The police said that on June 5, after noticing a foul smell in the Ramlila ground, the police inspected the premises and recovered the human remains.
"During the search in the area for three to four days, the police recovered several body parts including the skull. However, the body was unidentified following which a case under relevant sections of the IPC was registered at the Pandav Nagar police station and an investigation was taken up," said Ravindra Singh Yadav, the Special Commissioner of Police (Crime).
"Police teams spoke to nearby residents and asked them about if anyone was missing but to no avail. CCTV footages were scanned but nothing concrete could be found. It seemed like a blind and gruesome murder."
Yadav went on to say that after the police teams conducted door-to-door verification, the body was finally identified.
Poonam was narrowed down as a suspect after it was revealed that her husband was missing for the last 7 to 8 months and no complaint was also filed.
The CCTV cameras in the neighbourhood showed Deepak walking with a bag in his hand late at night. His mother Poonam was seen following him.
They were captured in CCTV cameras several times while disposing off the body remains in plastic bags, said the police.
Both were interrogated and they confessed to the crime.
"On interrogation, it was revealed that the mother and son had hatched a conspiracy to kill the victim in March and then on May 30, after giving him sleeping pills mixed in alcohol, the duo stabbed him to death with a knife and dagger, at several vital parts of the body, including the neck," said Yadav.
"They then kept the body overnight to drain the blood and on June 1, they chopped the body and started disposing it near the Ramila ground. Body parts were also disposed of at the New Ashok Nagar drain."
According to the police, Poonam alleged that her husband had illicit relations and was also eyeing Deepak's wife, adding that he even sold her jewellery.
"Poonam, a native of Bihar was first married to Sukdev Tiwari. However, Sukhdev had come to Delhi. Poonam came looking for him but was not able to locate him. After some time, she married Kalu in Delhi and both had a son, Deepak. After Kalu died due to liver failure, she married Anjan Das in 2017," said Yadav.
The victim, a resident of Kalyanpuri, used to work as a lift mechanic and had eight children back in Bihar.
Police said that the b dy parts have been sent for DNA profiling and the victim's family members in Bihar are being contacted to collect DNA samples for examination.
The latest incident comes as the investigation into Walkar's brutal murder by her live-in partner Aaftab Amin Poonawalla is currently underway.
He murdered Walkar on May following which he chopped her body into 35 pieces and disposed it off across various areas of the national capital.
He was arrested on November 12.
Custodial death reported from J&K's Kathua
A man died in police custody in J&K's Kathua district on Tuesday with his family alleging that he was tortured in the lockup.
Jammu, Feb 7 : A man died in police custody in J&K's Kathua district on Tuesday with his family alleging that he was tortured in the lockup.
Official sources said that Sonu Kumar, 38, was arrested and 7 grams of contraband heroin was recovered from him. He was sent to lockup in Nagri police post.
"He body was shifted for medico-legal formalities to government medical college hospital in Kathua town," an official said, adding that two policemen of Nagri police post have been placed under suspension till the report of the probe ordered into this dead is received.
Forceful removal of innerwear of minor girls equivalent to rape: Calcutta HC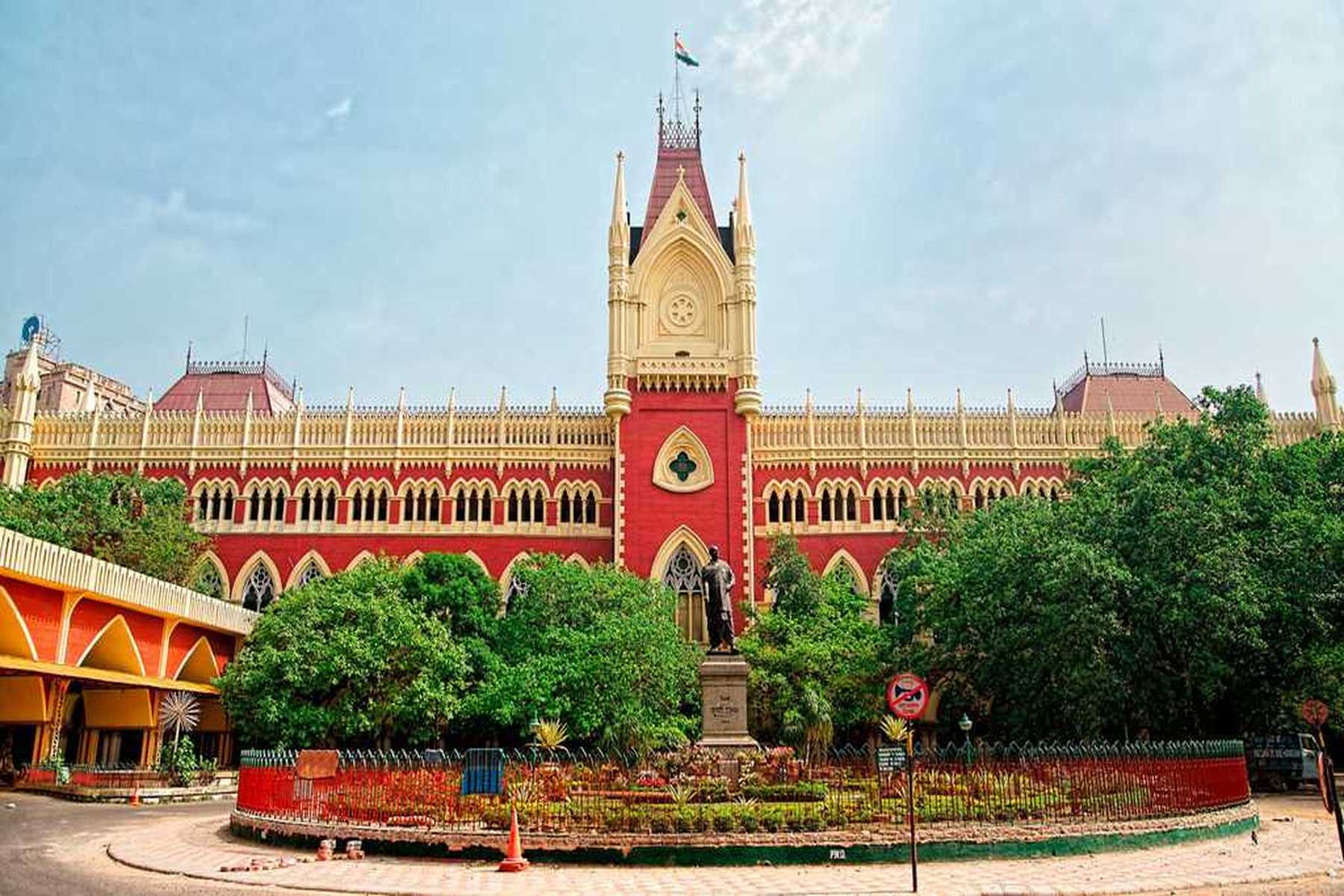 Forceful removal of the innerwear of a minor girl is equivalent to rape even if rape, as per medical terms, has not been done by the accused or convict, the Calcutta High Court has held.
Kolkata, Feb 7 : Forceful removal of the innerwear of a minor girl is equivalent to rape even if rape, as per medical terms, has not been done by the accused or convict, the Calcutta High Court has held.
A single judge bench of Justice Ananya Bandopadhyay made this ruling while hearing a case in which Robi Roy was declared as guilty by a lower court in West Dinajpur district in 2008.
On May 7, 2007, Roy was acccused of alluring a minor girl in his locality to a secluded place after promising her an ice cream. There he first asked her to remove her innerwear. When the victim refused, he forcefully removed her innerwear.
The victim started shouting which caught the attention of the people residing nearby, who rushed to spot, assaulted Robi Roy and handed him over to the local police. In November 2008, a trial court, finding him guilty, sentenced him to imprisonment for five and a half years and also slapped a Rs 3,000 fine on him.
After being freed from jail, he challenged the order of the lower district court at the Calcutta High Court claiming that he was falsely implicated which caused loss of his social prestige. He claimed that his intention was to express his fatherly affection towards the victim. Justice Bandopadhyay, however, upheld the order of the lower court and observed that the intention of alluring the victim with ice-cream had mal-intention.
"The victim was allured with ice-cream by the convict just to satisfy his sexual desires. When the victim refused to open her innerwear as asked by the convict, he forcefully removed that. This cannot be treated as an expression of affection. This is equivalent to rape or attempt to rape," Justice Bandopadhyay observed. Although medical examination proved that that the minor girl was not a victim of rape, the judge observed that the entire incident is similar to rape of sexual offense under Section 375 of the Indian Penal Code.
RS extends condolences to earthquake victims in Turkey, Syria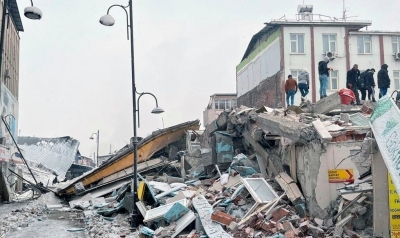 The Rajya Sabha on Tuesday paid condolences to the victims of the earthquake that struck Turkey and Syria.
Leading the house, Chairman Jagdeep Shankar said that the house wishes that those who are still in the rubbles are rescued.
On Tuesday, India dispatched the first batch of humanitarian aid along with a rescue team of the National Disaster Response Force (NDRF) to Turkey where a massive 7.8-magnitude quake has killed over 4,300 people and injured thousands others.
Taking to Twitter, External Affairs Ministry spokesman Arindam Bagchi said: "India's Humanitarian Assistance and Disaster Relief (HADR) capabilites in action."
"The 1st batch of earthquake relief material leaves for Turkey, along with NDRF Search & Rescue Team, specially trained dog squads, medical supplies, drilling machines & other necessary equipment."
The 51-member NDRF team headed by Deputy Commandant Deepak Talwar left from the Hindon Airport in Ghaziabad for Turkey on board an Indian Air Force (IAF) aircraft in the early hours of Tuesday.
Also in a tweet, the IAF said that "An IAF C-17 got airborne for Turkey. Bearing Search & Rescue teams of the @NDRFHQ."