Mastermind behind China-linked shell companies arrested while trying to flee India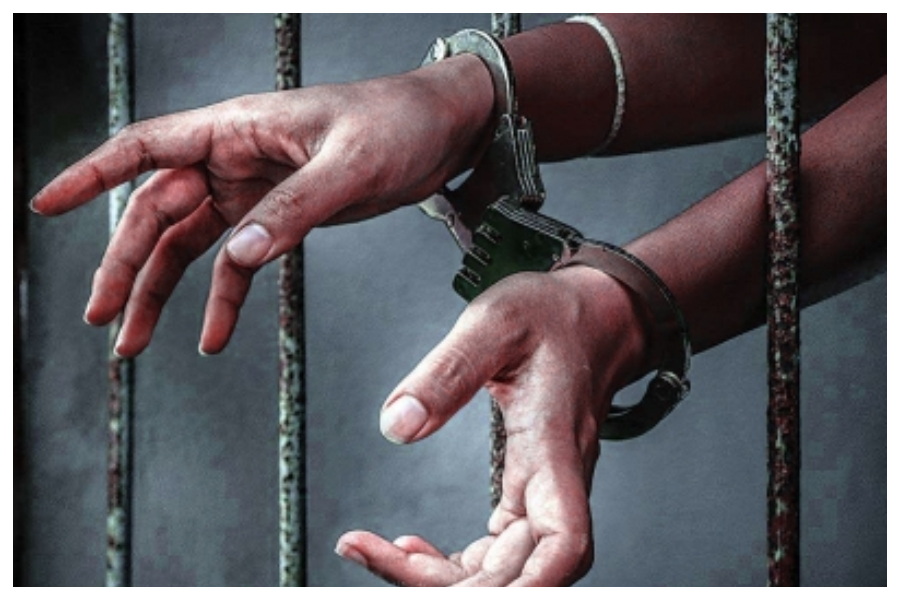 Serious Fraud Investigation Office (SFIO) has arrested a person named Dortse, Director of Jillian Consultants India Pvt Ltd after searches and seizure operations were conducted at his premises in Gurugram, Bengaluru and Hyderabad. Dortse was attempting to flee India through a land route when he was arrested in Bihar.
According to the Ministry of corporate Affairs, Dortse (the name revealed by the authorities) is the mastermind of a racket incorporating a large number of shell companies with Chinese links in India and providing dummy directors on their boards.
The person was arrested on Saturday after searches were conducted on September 8 at the offices of Jillian Consultants India Private Ltd, a wholly owned subsidiary of Jilian Hong Kong Ltd., at Gurugram, Fininty Pvt Ltd at Bengaluru and Husys Consulting Ltd, an erstwhile listed company at Hyderabad, a ministry statement said.
Dortse had shown himself to be a resident of Mandi in Himachal Pradesh as per the records filed with the Registrar of Companies (ROC).
Evidence procured during the enquiry by ROC Delhi and the simultaneous search operations clearly points to dummy Directors being paid by Jilian India Ltd. to act as dummies in several shell companies, official sources said.
Boxes filled with company seals and digital signatures of dummy directors have been recovered from the site.
The Indian employees were in touch with the Chinese counterparts through a Chinese instant messaging app.
Husys Ltd was also found to be acting on behalf of Jilian India Ltd.
Initial observations reveal that Husys Ltd. had a pact with Jilian Hong Kong Ltd.
Investigations so far have revealed the possible involvement of these shell companies in serious financial crimes detrimental to the financial security of the country.
The Ministry of Corporate Affairs, under whose aegis SFIO operates, had assigned the investigation of Jilian Consultants India Private Limited and 32 other companies to SFIO on September 9, 2022.
Dortse and one Chinese national are the two directors in Jilian Consultants India Private Limited.
Based on inputs and the investigations carried out, it was gathered that Dortse had fled from Delhi-NCR to a remote place in Bihar and was attempting to escape India through the road route.
Immediately, a special team was constituted in SFIO which was deputed to the said remote place.
On Saturday, SFIO arrested Dortse, who was later produced in the jurisdictional court and orders for his transit remand were obtained, official sources said.
Nikki Yadav murder case: Accused to be produced before Delhi court today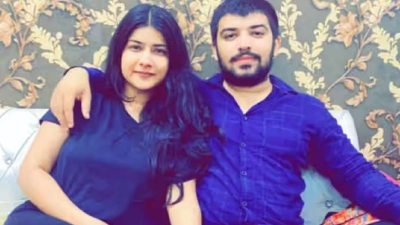 In the Nikki Yadav murder case, main accused Sahil Gehlot will be produced before Delhi's Dwarka court on Wednesday.
Gehlot had allegedly strangled 23-year-old Yadav near Kashmiri Gate on February 10 and married another woman on the same day. Four days later, Yadav's body was found in a fridge at a dhaba, owned by Gehlot, in Mitraon village on the outskirts of Delhi.
The court had, on Monday, pulled up the police for not producing the case diary of the murder and had asked the Investigation Officer (IO) to come with it on Tuesday.
On Tuesday, the court then directed to preserve the Call Detail Record (CDR) along with the mobile location of one of the accused, Lokesh Yadav.
Allowing a plea seeking the preservation of CDR, Link Metropolitan Magistrate Nitesh Goyal also permitted a plea for signing and pagination of the case diary by the IO.
The court had, on Monday, extended the judicial custody of the accused persons, including Gehlot for one day and by one more day on Tuesday. The accused will now be produced before the court.
During the hearing on Tuesday, Lokesh Yadav's counsel advocate Anirudh Yadav submitted that the accused had been arrested in the matter but he has no role in the murder and conspiracy.
The counsel further argued that it is necessary to preserve the CDR along with the mobile location of the accused in order to avoid any manipulation and that it is also necessary to get the case diary signed and paginated by the IO for the purpose of a fair investigation.
Advocate Yadav also submitted that some of the mobile phones seized by the police have recording facilities. All the conversations are recorded and the police must have heard them. These phones ought to be sealed and sent to the FSL for examination.
On the other hand, the investigation officer (IO) claimed that Lokesh Yadav and other suspects had been arrested in the murder case and that on the day of the murder, they were near the flat in Uttam Nagar, where Nikki Yadav had resided.
He also submitted that a request for obtaining a certified copy of CDR has been sent to the concerned mobile operator.
On Monday, Metropolitan Magistrate (MM) Paras Dalal had directed the IO to produce the case diary and pagination of the same on Tuesday.
The court had noted that the IO, due to his absence, deputed a Sub Inspector to attend the court hearing, who did not bring the case diary.
After noting the submission of advocate Anirudh Yadav, the court had asked the police how the offences related to murder and conspiracy are made out against him.
On March 6, the court had extended the judicial custody of Gehlot five others by 14 days, which expired on Monday.
Earlier, for Lokesh, advocate Yadav had moved an application seeking the marking of the case diary and showed displeasure over manipulation in it.
Gehlot's father, Virender Singh; cousins Naveen (a constable in Delhi Police) and Ashish; and friends Lokesh and Amar are accused of hatching a conspiracy to get rid of Yadav, so he could go ahead with his wedding with another woman.
According to a senior police official, Gehlot was interrogated at length during police custody and disclosed that Yadav was trying to stop him from marrying someone else as they had already solemnised their marriage in 2020.
"She was pleading with him not to go ahead with the marriage fixed by his family with another girl on February 10. However, Gehlot along with his father, two cousins, and two friends hatched the conspiracy and planned to remove the deceased from their way," the official had said.
"He executed the plan and murdered her and informed other co-accused persons about it on the same day and then all of them went ahead with the marriage ceremony."
NIA makes first arrest in NGO terror-funding case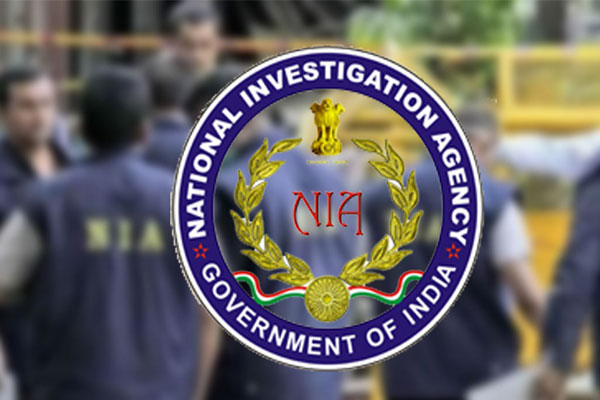 The National Investigation Agency (NIA) has arrested one Irfan Mehraj from Srinagar (Jammu and Kashmir) in connection with the NGO Terror funding case, an official said on Tuesday.
The arrest follows comprehensive investigations into the case registered in October 2020.
"Irfan Mehraj was a close associate of Khurram Parvez and was working with his organisation, Jammu and Kashmir Coalition of Civil Societies (JKCCS). Investigation revealed that the JKCCS was funding terror activities in the valley and had also been in the propagation of a secessionist agenda in the Valley under the garb of protection of human rights," the official said.
Involvement of some Valley-based NGOs, Trusts and Societies in funding of
terror-related activities were being probed in this case, the investigation agency said.
Some NGOs, both registered as well as unregistered, were noticed collecting funds domestically and abroad under the cover of doing charity and various welfare activities — including public health, education etc.
But some of these organisations have developed links with proscribed terrorist outfits, such as Lashkar-e-Toiba (LeT), Hizbul Mujahideen (HM) etc, the official said.
Lalbaug murder case: Why matricide-accused Rimple couldn't dispose mother's corpse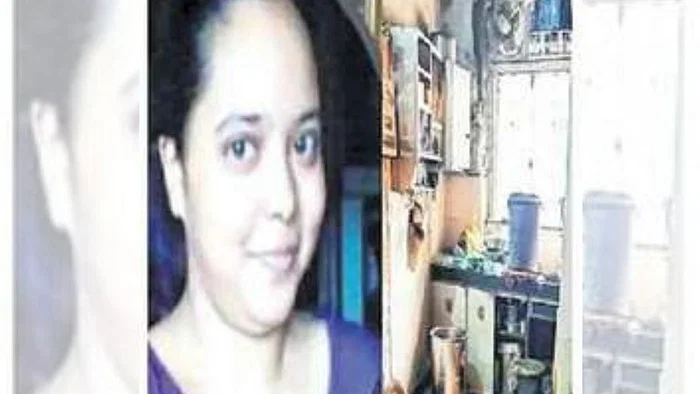 Matricide accused Rimple Jain was confined to her house for four months, even as the stench of the decomposing dismembered corpse grew stronger each day.
Veena, 55, and Rimple, 24, shared an apartment in Lalbaug's Ibrahim Kasim Chawl.
According to police, the bustling 100-year-old chawl is home to a large number of families and is located directly on the main road.
This meant that there are always people in and around the chawl until 2 am, and the tea stall outside the chawl opens at 4 am.
As a result, Rimple was unable to find a suitable time to dispose of the corpse because she was afraid of being discovered and apprehended.
According to sources from the Kalachowki police station, which is handling the case, Rimple did not intend to kill her mother Veena, however, it happened during a heated verbal argument between the two.
Rimple feared social ostracisation
After killing her mother, Rimple apparently had no idea what to do next. She feared that she would be ostracised by society, and whatever she did was an attempt to mask the situation. However, it only pushed her further into isolation and depression.
When her neighbours started inquiring about Veena, Rimple made up a story about her mother having gone to Kanpur.
Neighbours told that Veena's extended absence had got them concerned.
Rimple began to walk up and down the hallway outside her house every evening while pretending to talk on the phone to her mother in order to maintain the appearance of normalcy.
Chopping of body inspired after watching Crime Patrol episodes
While at home, she kept watching Crime Patrol, a show that depicts real-life crimes and this is where she got the idea of disposing of the body secretly.
She got an electric marble cutter, chopper and a knife from a store nearby, which she used to chop her mother's arms, legs, torso and bones. She then wrapped these and stored them in the cupboard – waiting for an opportunity to discard them far away.