Maharashtra farmer ends life over debts, govt failure to ensure MSP
In a shocking incident, penniless and frustrated Maharashtra farmer Dashrath L. Kedari jumped into a village pond to end his life after penning a note in which he mentioned Prime Minister Narendra Modi while spelling his plight, his grieving family said here on Monday.
According to Kedari's brother-in-law Arvind Waghmare, the incident took place in Bankarphata village on Saturday where Kedari worked as a farmer for the past eight years.
"That day, he seemed very depressed, but he conveyed his wishes for a long life to the PM, and then jumped into the nearby pond and killed himself. A suicide note was recovered later," Waghmare told IANS.
The opposition Shiv Sena has slammed the state government for its failure to protect farmers reeling under a severe agrarian crisis with a record number of farmland suicides clocked this year.
In his suicide note, Kedari said that it was due to the government's failure on ensuring Minimum Support Price that he was compelled to end his life as he was hounded by debtors.
He rued how the state was not giving MSP to onion, tomato and other cultivators who were ravaged by the recent floods and the losses of the pandemic.
"What should we do… Modi Saheb. We are not begging for alms, but what is rightly due to us. MSP must be given to us as the money-lenders are threatening us. Nobody takes risks like the farmers… where do we go with our grievances," Kedari said.
Shiv Sena spokespersons Kishore Tiwari and Manisha Kayande slammed the government for its failure on tackling the agrarian crisis in the state which has resulted in despair with a spate of suicides.
Shooting a letter to the Prime Minister, Tiwari, who is also the President of Vasantrao Naik Shetkari Swavlamban Mission (VNSSM), urged Modi to immediately come and visit the Kedari family as the state government has failed to solve the problems of farmers.
He recalled how Modi – during his 'Chai Pe Charcha' with farmers during his visit to Yavatmal (March 2014) – had assured to address the core issues like MSP, marketing, input costs, easy credit from public sector banks, change in crop patterns, risk management by way of crop insurance, etc.
However, despite the PM's best efforts, nothing has materialised owing to a hostile administration and corrupt implementation agencies, leading to tragedies like Kedari's suicide for precisely similar reasons, Tiwari added.
He called upon Modi to visit the Kedari family or direct Finance Minister Nirmala Sitharaman to go and console the deceased farmers' kin during her visit to Pune next week.
"A farmer greets the PM and then goes on his 'chita' (funeral pyre), but the PM is busy bringing cheetah to the country. This is the sad state of affairs in the country," said Kayande.
Tiwari added that this year, over 1,080 farmers have ended lives in Vidarbha alone and the state has created a new record with around 2,600 peasants' suicides in the first nine months of 2022.
Kedari, 42, is survived by his wife Shanta and two college-going children – son Shubham, 20, and daughter Shravani, 18.
Waghmare said his brother-in-law hailed from Wadgaon-Anand village and a team from Alephata police station visited the family and registered a case after making inquiries.
Mumbai News: 'Won't return to JJ hospital,' say senior doctors who resigned following protest of resident doctors
"We will not resume work at Sir Jamshetji Jeejeebhoy Hospital even if all the issues are resolved," said Dr Tatayrao Lahane, the former dean of the hospital and Dr Ragini Parekh, head of the ophthalmology department, and the other honorary doctors who resigned on Thursday. Further, they have also demanded an enquiry against the hospital dean and strict action against her.
The hospital dean, Dr Pallavi Saple, has sought an explanation from Dr Parekh, on the appointment of Dr Sumeet Lahane, the son of Dr Lahane, who was allowed to perform surgeries in the department.
This comes after a three-member committee headed by Dr Sanjay Surase, medical superintendent, submitted its investigative report against Dr Sumeet Lahane.
"The report submitted to the dean reveals that the committee has sought an explanation from Dr Ragini Parekh, HoD, on the appointment of Dr Sumeet Lahane and also asked her to clarify three points, based on documents submitted by resident doctors as proof," said Dr Saple.
Report submitted by the investigative committee is biased: Dr Lahane
"We have been serving J J Hospital and patients for the last 36 years and have done more than lakhs of surgeries and operations. But we did not expect to be humiliated by resident doctors and the hospital dean. All of us have resigned and will not be part of J J Hospital any further. The report submitted by the investigative committee is biased, as they have not asked for our version and we have the right to tell our side of the issue," Dr Tatyarao Lahane said.
Meanwhile, the deadlock between resident and senior doctors entered the third day on Friday. The Maharashtra State Resident Doctors Association (MARD) is threatening to go on a state-wide indefinite strike if their demands are not met.
According to Dr Shubham Soni, MARD president, J J Hospital, resident doctors have alleged that Dr Lahane and Dr Parekh had been running the ophthalmology department 'dictatorially' and in a way that clearly violated the guidelines issued by the National Medical Commission at multiple levels.
Resident doctors' protest
Resident doctors in the ophthalmology department say that they have been dealing with several issues, such as not getting hands-on experience with surgery, minimal academic and research activity.
The report of the investigative committee said that Dr Sumeet Lahane was performing cataract surgeries and was also looking at routine OPD. If a government letter or order had been issued, asking him to perform surgeries and examine patients, a photocopy of the order had to be submitted. The third point raised by the committee was that a criminal case could be filed against Drs Sumeet Lahane and Ragini Parekh, as it was a legal offence for outsiders to perform patient examinations, surgeries, and other patient care work, without an order.
"We have raised these points with Dr Parekh and sought a detailed explanation and asked why no case should be registered against Dr Sumeet Lahane," Dr Saple added.
Mumbai News: Man booked for depositing fake ₹2,000 notes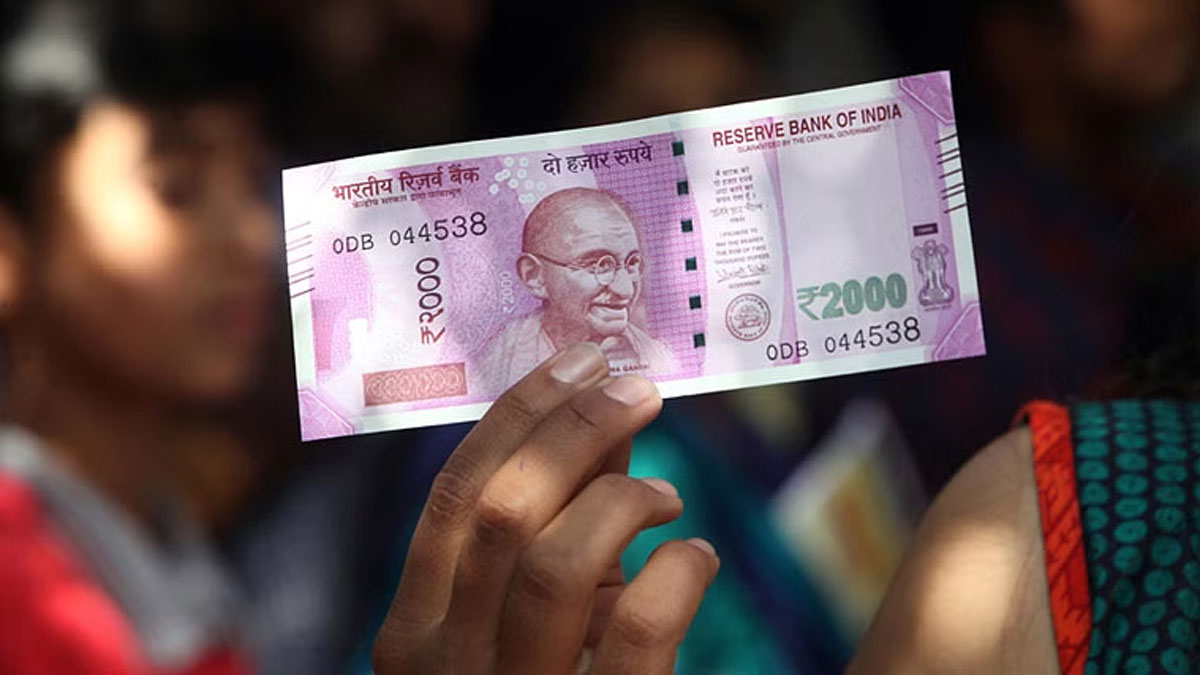 Mumbai: A private bank has lodged a complaint with the police against a customer who had deposited fake Rs2,000 notes in the bank. At the time of depositing the cash, the accused had told the cashier that the money was given to him by one of his business parties. The paper used for the notes were thick and also had less security features, police said.
According to the DB Marg police, the complainant works as deputy branch manager of the Lamington Road branch of the bank. On Wednesday, during checking of the cash, one of the bank officials got suspicious about some of the notes while checking. The bank staff found 10 notes of Rs2,000 denomination to be fake.
Rs 14 lakh deposited
It was learnt that the man had visited the bank around 1pm and had deposited 700 notes of Rs2,000 denomination (Rs14 lakh) in three bank accounts. At the time of depositing the cash, the cashier had suspected some of the notes to be fake and asked the depositor from where he had got those notes.
The bank then got a complaint lodged in the matter on Wednesday. The police have registered a case under sections 489-B (using as genuine, forged or counterfeit currency-notes or bank-notes) and 489-C (possession of forged or counterfeit currency-notes or bank-notes) of the Indian Penal Code.
Mumbai Weather: IMD predicts city to witness cloudy sky with possibility of rain until Monday; AQI 'good' at 43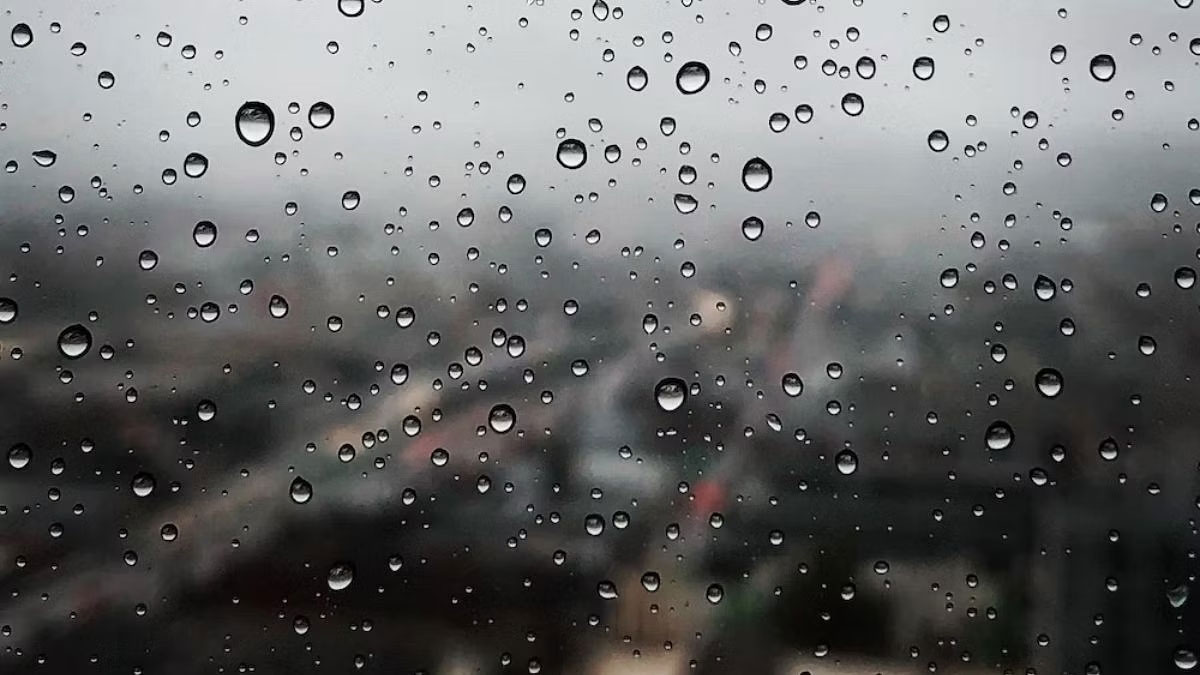 Days after clear sky with sunny and humid weather, the IMD has predicted Mumbai to get a major relief from hot conditions. The city is likely to see party cloudy skies for the next 48 hours, i.e. until Monday, with possibility of light rainfall. Mumbaikars who probably ended their summer holidays and were eagerly waiting to enjoy rains might experience them in the coming days of June.
On Saturday, people in Mumbai woke up to a temperature of 31.6oC with humidity at 72%. Some parts of the city saw drizzles in the morning hours of June 3. Meanwhile, the weather report for the next two days of the month suggested the maximum and minimum temperatures to be around 34oC & 28oC respectively.
Mumbai AQI
As per the System of Air Quality and Weather Forecasting and Research (SAFAR), the AQI in Mumbai is currently in the 'good' category, with a reading of 43.
For context, an AQI between 0 and 50 is considered 'good', 51 to 100 is 'satisfactory', 101 to 200 is 'moderate', 201 to 300 'poor', 301 to 400 'very poor', and 401 to 500 'severe'.
AQI of different areas in Mumbai
Powai: 37 Good
Mulund: 48 Good
Borivali: 74 Satisfactory
Malad: 76 Satisfactory
BKC: 87 Satisfactory
Colaba: 129 Moderate