Maha Speaker, BJP's Rahul Narwekar is India's youngest in the august seat
Mumbai lawyer and first-time legislator, Rahul Narwekar, 45, has been elected as the youngest Speaker of Maharashtra Legislative Assembly and also becomes the youngest ever in India to hold this august Constitutional post, here on Sunday.
A Bharatiya Janata Party MLA from Colaba, Narwekar was elected to the high office at a Special Assembly Session, trouncing his sole Maha Vikas Aghadi-backed Shiv Sena nominee Rajan Salvi.
Interestingly, Narwekar is married to Sarojini, the daughter of Nationalist Congress Party's Ramraje Naik-Nimbalkar, who is the Chairman of the Maharashtra Legislative Council.
Deputy Chief Minister Devendra Fadnavis, pointing out at the happy familial coincidence, said that now the 'relation between the Upper House and Lower House is akin to a father-in-law and son-in-law', amid cheers, as the new Speaker smiled.
However, Narwekar had served as a Governor Nominated MLC (Upper House) from 2016 before becoming MLA in 2019.
Hailing from a political family, the soft-spoken but sharp legal eagle Narwekar started his career with the Shiv Sena around late-1990s, but felt stifled due to lack of leadership opportunities.
After he was denied a ticket to the 2014 Lok Sabha elections, he quit the Sena in a huff and threw his lot with the NCP, where his father-in-law was already a senior leader.
The NCP rewarded Narwekar with a ticket from Maval Lok Sabha constituency in 2014, but he came a distant third to Shiv Sena's winner Shrirang Barne and the runner-up PWP's Laxman Jagtap and was compensated as an MLC.
Ahead of the 2019 Maharashtra Assembly elections, he hopped from the NCP to the BJP, which fielded him from Colaba in South Mumbai and secured his maiden victory to the Lower House.
Barely 31 months later, Narwekar scripted history to become the youngest legislator to be elected as the 16th Speaker (since 1960) and also is now the youngest ever lawmaker to occupy the coveted top legislative post in the country.
His father, Suresh Narwekar was a BrihanMumbai Municipal Corporation Municipal Corporator, his brother Makarand Narwekar is a two-term independent Municipal Corporator, and his sister-in-law Harshita Narwekar is also a BJP Municipal Corporator.
Shortly after his election was declared formally by the Deputy Speaker Narhari Zirwal, Chief Minister Eknath Shinde, Deputy Chief Minister Devendra Fadnavis, Congress President Nana Patole, NCP leader Ajit Pawar, and other senior Members escorted Narwekar to the Speaker's 'hot seat' from where he would crack his Constitutional whip to run the House in order and legislative decorum.
Hailing Narwekar, top leaders of various parties expressed hopes that he would function in a judicious and impartial manner and carry forward the glorious traditions of the state Speakers, some of whom have gone ahead to many higher offices in public life.
Usually, the post of Speaker is held by senior legislators with years of experience and multiple tenures in the Lower House of Assemblies or Parliament, but a first-time lawmaker Narwekar's elevation to the plum post has set a new trend in the country.
Mumbai News: 'Won't return to JJ hospital,' say senior doctors who resigned following protest of resident doctors
"We will not resume work at Sir Jamshetji Jeejeebhoy Hospital even if all the issues are resolved," said Dr Tatayrao Lahane, the former dean of the hospital and Dr Ragini Parekh, head of the ophthalmology department, and the other honorary doctors who resigned on Thursday. Further, they have also demanded an enquiry against the hospital dean and strict action against her.
The hospital dean, Dr Pallavi Saple, has sought an explanation from Dr Parekh, on the appointment of Dr Sumeet Lahane, the son of Dr Lahane, who was allowed to perform surgeries in the department.
This comes after a three-member committee headed by Dr Sanjay Surase, medical superintendent, submitted its investigative report against Dr Sumeet Lahane.
"The report submitted to the dean reveals that the committee has sought an explanation from Dr Ragini Parekh, HoD, on the appointment of Dr Sumeet Lahane and also asked her to clarify three points, based on documents submitted by resident doctors as proof," said Dr Saple.
Report submitted by the investigative committee is biased: Dr Lahane
"We have been serving J J Hospital and patients for the last 36 years and have done more than lakhs of surgeries and operations. But we did not expect to be humiliated by resident doctors and the hospital dean. All of us have resigned and will not be part of J J Hospital any further. The report submitted by the investigative committee is biased, as they have not asked for our version and we have the right to tell our side of the issue," Dr Tatyarao Lahane said.
Meanwhile, the deadlock between resident and senior doctors entered the third day on Friday. The Maharashtra State Resident Doctors Association (MARD) is threatening to go on a state-wide indefinite strike if their demands are not met.
According to Dr Shubham Soni, MARD president, J J Hospital, resident doctors have alleged that Dr Lahane and Dr Parekh had been running the ophthalmology department 'dictatorially' and in a way that clearly violated the guidelines issued by the National Medical Commission at multiple levels.
Resident doctors' protest
Resident doctors in the ophthalmology department say that they have been dealing with several issues, such as not getting hands-on experience with surgery, minimal academic and research activity.
The report of the investigative committee said that Dr Sumeet Lahane was performing cataract surgeries and was also looking at routine OPD. If a government letter or order had been issued, asking him to perform surgeries and examine patients, a photocopy of the order had to be submitted. The third point raised by the committee was that a criminal case could be filed against Drs Sumeet Lahane and Ragini Parekh, as it was a legal offence for outsiders to perform patient examinations, surgeries, and other patient care work, without an order.
"We have raised these points with Dr Parekh and sought a detailed explanation and asked why no case should be registered against Dr Sumeet Lahane," Dr Saple added.
Mumbai News: Man booked for depositing fake ₹2,000 notes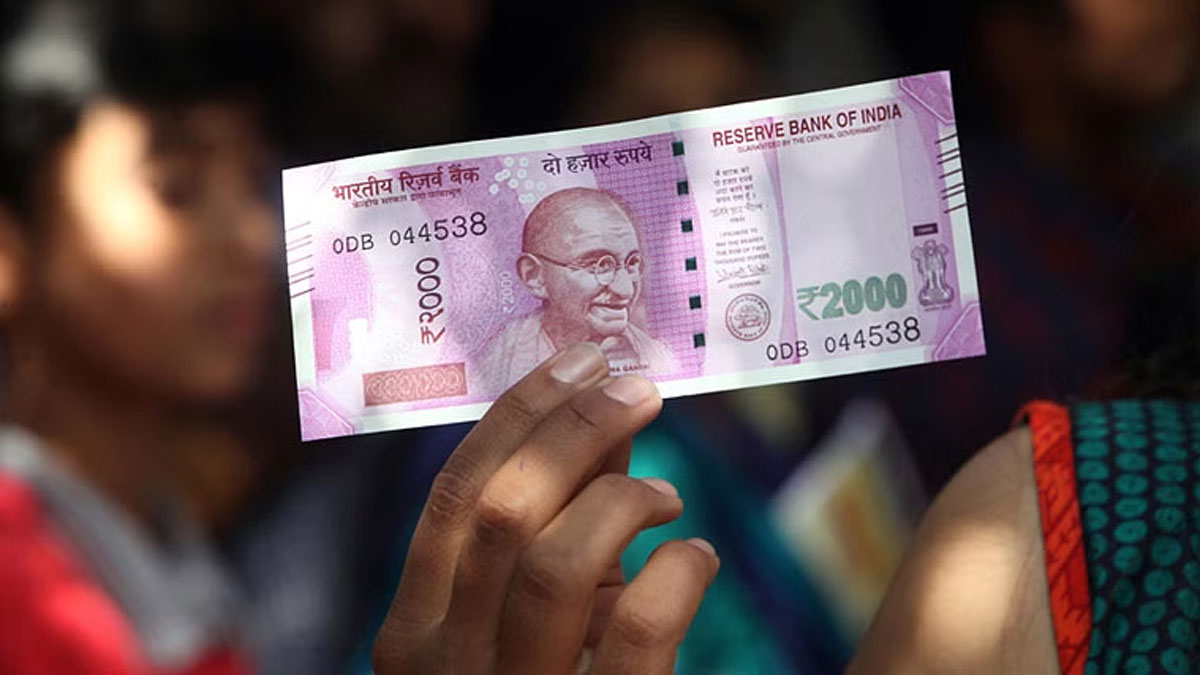 Mumbai: A private bank has lodged a complaint with the police against a customer who had deposited fake Rs2,000 notes in the bank. At the time of depositing the cash, the accused had told the cashier that the money was given to him by one of his business parties. The paper used for the notes were thick and also had less security features, police said.
According to the DB Marg police, the complainant works as deputy branch manager of the Lamington Road branch of the bank. On Wednesday, during checking of the cash, one of the bank officials got suspicious about some of the notes while checking. The bank staff found 10 notes of Rs2,000 denomination to be fake.
Rs 14 lakh deposited
It was learnt that the man had visited the bank around 1pm and had deposited 700 notes of Rs2,000 denomination (Rs14 lakh) in three bank accounts. At the time of depositing the cash, the cashier had suspected some of the notes to be fake and asked the depositor from where he had got those notes.
The bank then got a complaint lodged in the matter on Wednesday. The police have registered a case under sections 489-B (using as genuine, forged or counterfeit currency-notes or bank-notes) and 489-C (possession of forged or counterfeit currency-notes or bank-notes) of the Indian Penal Code.
Mumbai Weather: IMD predicts city to witness cloudy sky with possibility of rain until Monday; AQI 'good' at 43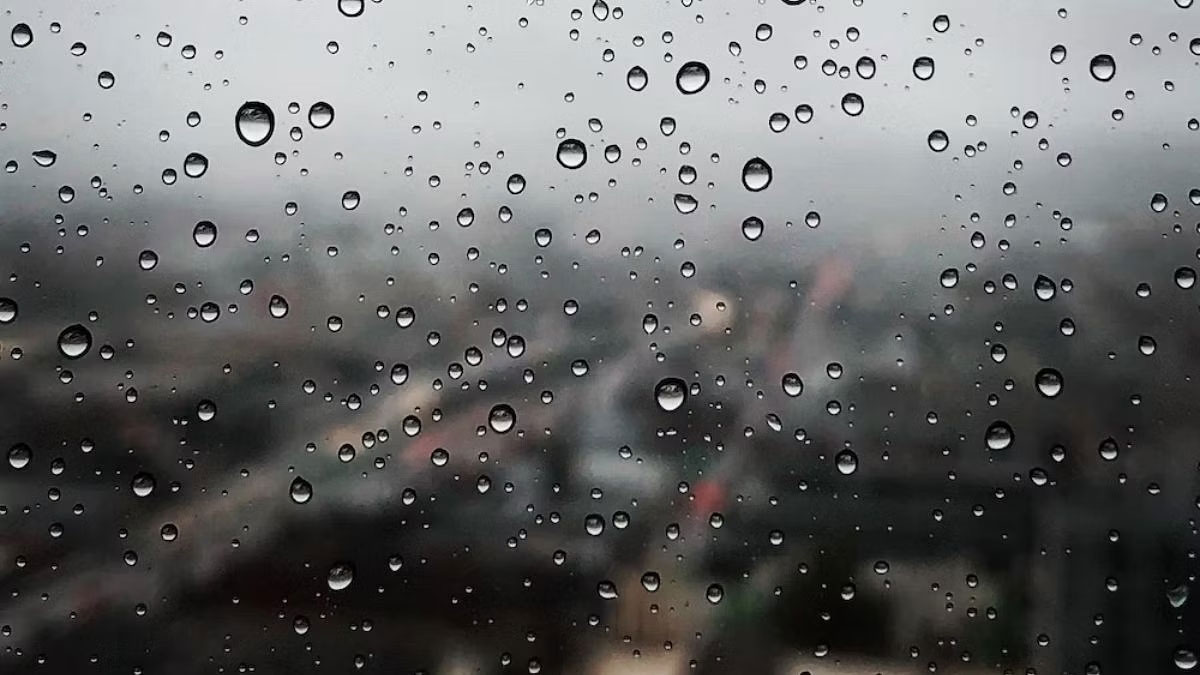 Days after clear sky with sunny and humid weather, the IMD has predicted Mumbai to get a major relief from hot conditions. The city is likely to see party cloudy skies for the next 48 hours, i.e. until Monday, with possibility of light rainfall. Mumbaikars who probably ended their summer holidays and were eagerly waiting to enjoy rains might experience them in the coming days of June.
On Saturday, people in Mumbai woke up to a temperature of 31.6oC with humidity at 72%. Some parts of the city saw drizzles in the morning hours of June 3. Meanwhile, the weather report for the next two days of the month suggested the maximum and minimum temperatures to be around 34oC & 28oC respectively.
Mumbai AQI
As per the System of Air Quality and Weather Forecasting and Research (SAFAR), the AQI in Mumbai is currently in the 'good' category, with a reading of 43.
For context, an AQI between 0 and 50 is considered 'good', 51 to 100 is 'satisfactory', 101 to 200 is 'moderate', 201 to 300 'poor', 301 to 400 'very poor', and 401 to 500 'severe'.
AQI of different areas in Mumbai
Powai: 37 Good
Mulund: 48 Good
Borivali: 74 Satisfactory
Malad: 76 Satisfactory
BKC: 87 Satisfactory
Colaba: 129 Moderate